These Spice Cake Knock You Naked Brownies are a fun twist on a classic recipe!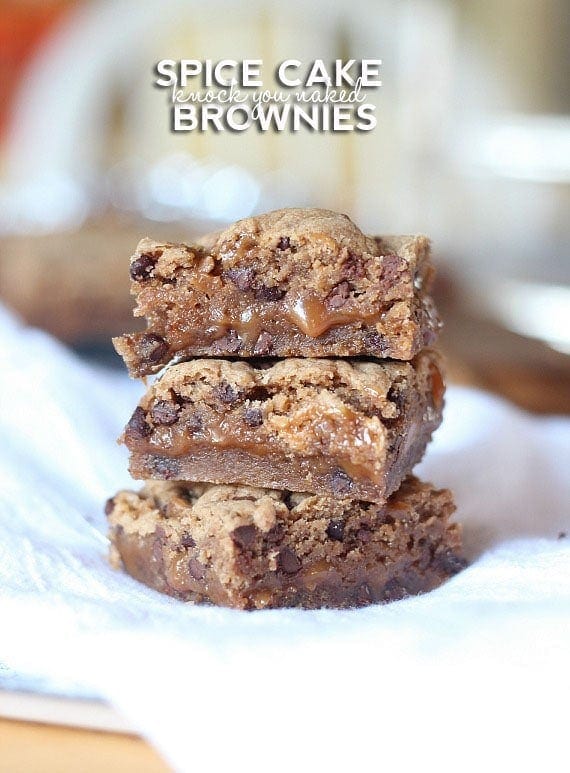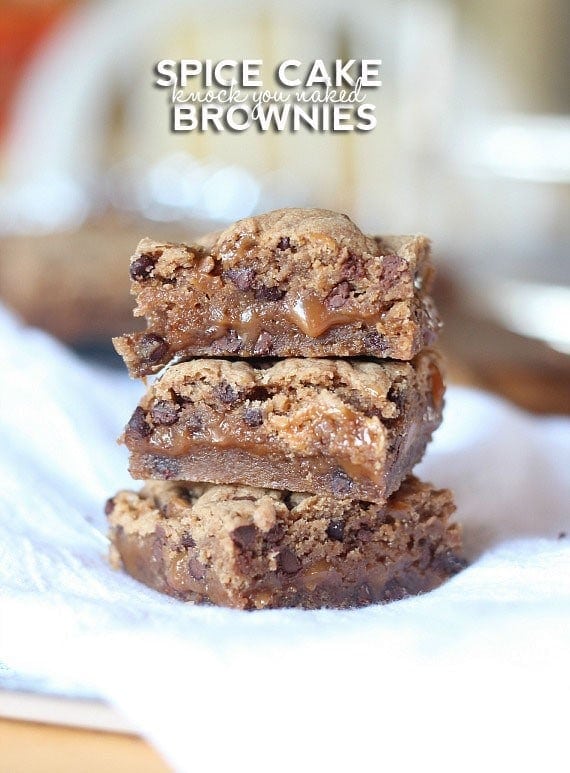 Don't be scared by these brownies. I mean, they won't really knock all your clothes off.
But they ARE good…and sweet…and oozy caramelly…pretty much everything a brownie should be. Except the fact that they aren't really a brownie at all.
Hear me out.
They are brownie-ish…But for the fall season, when everyone is eating nutmeg out the wahzoo, I thought, "Why not a Spice Brownie?", right?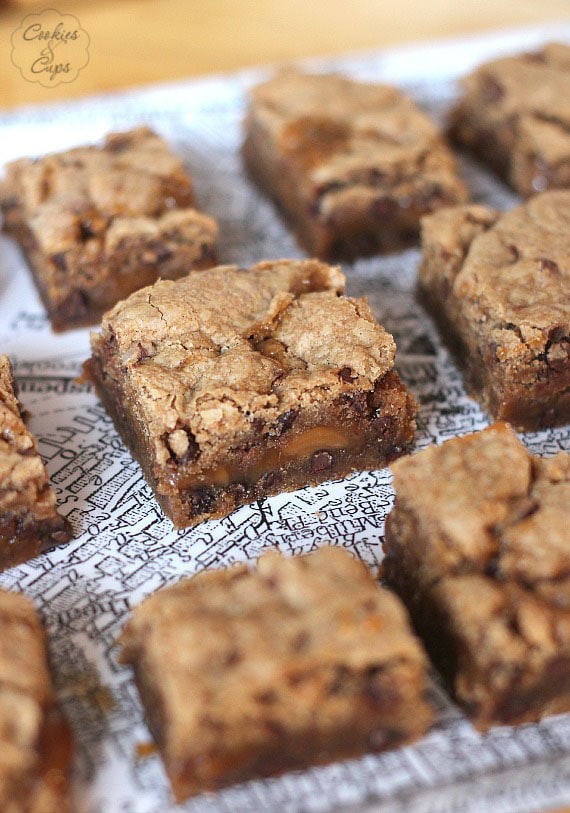 They're ooey…they're gooey…they're spiced…they're chocolatey…So yummy!
Just grab a Spice Cake Mix…Actually you can do these with any cake mix you'd like really! Mix that with some melted butter, evaporated milk.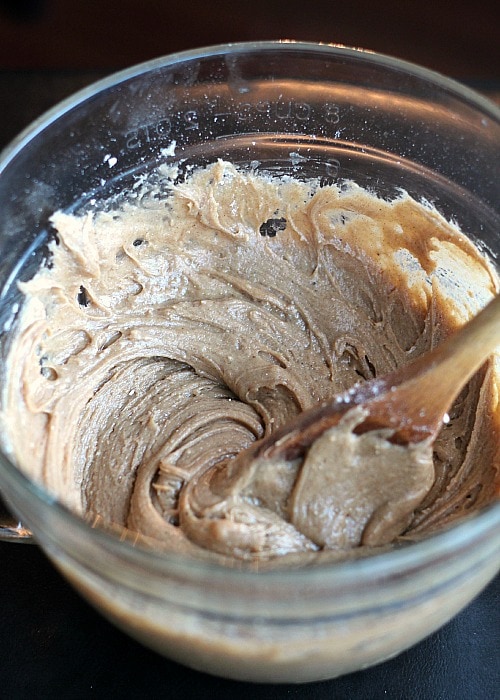 And of course chocolate chips…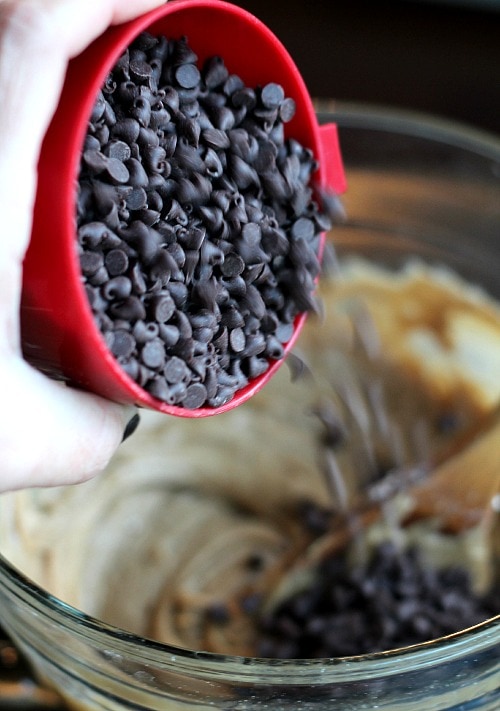 Press half the batter into a FULLY LINED 9×9 pan….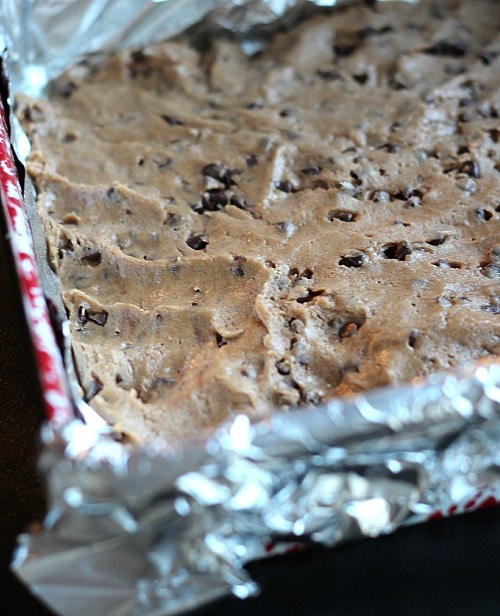 Hear me out on this. DOUBLE LINE THE PAN WITH FOIL! You don't want caramel seeping underneath, making it impossible to remove. TRUST me.
Also, go heavy handed with the cooking spray to grease the foil. Heavvyyyyy handedddddd.
Bake the bottom of the brownie for about 8 minutes or so. While that's baking melt some caramel.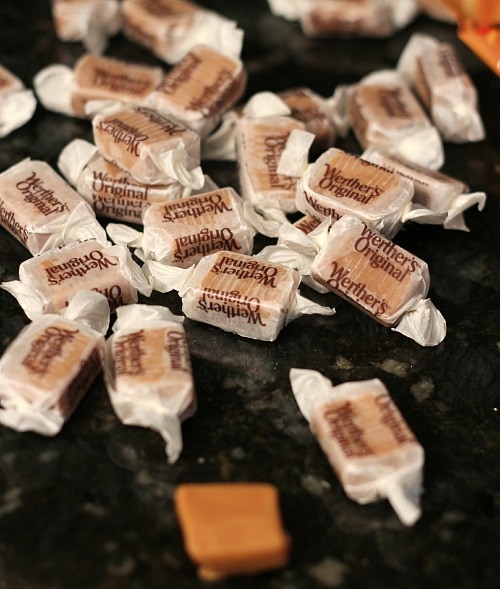 Also, please note that I used Werther's Baking Caramels. This isn't a sponsored post…they aren't paying me to say this…but PLEASE LORD go buy these caramels. I need Werther's to continue making them for all eternity. Based on the easiness to unwrap alone they are brilliant. I can't say they taste that much better than their plastic wrapped counterpart, but they don't take 70 hundred hours to unwrap.
Anyhow, melt your caramel with a little more evaporated milk…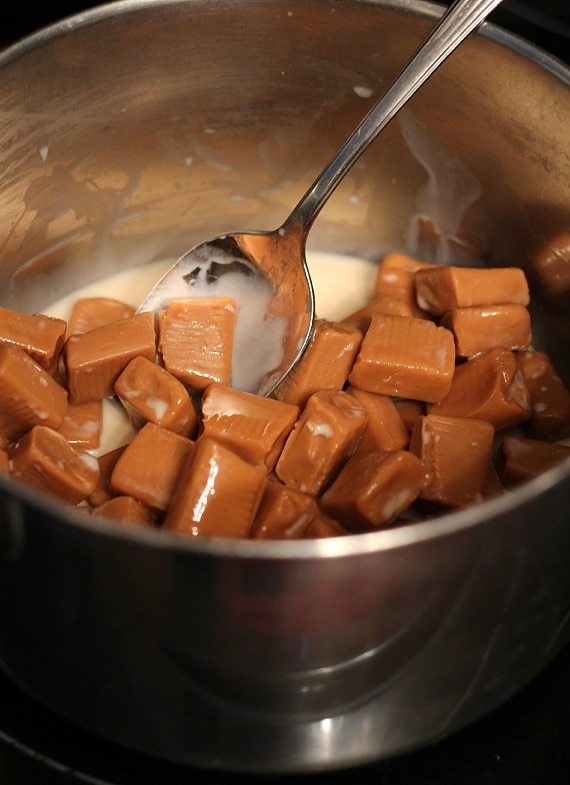 When your crust is done, it will look like this…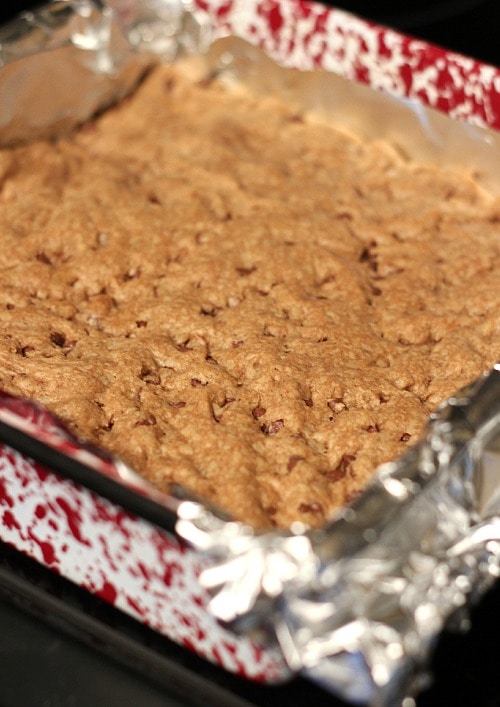 And then pour that caramel all over it.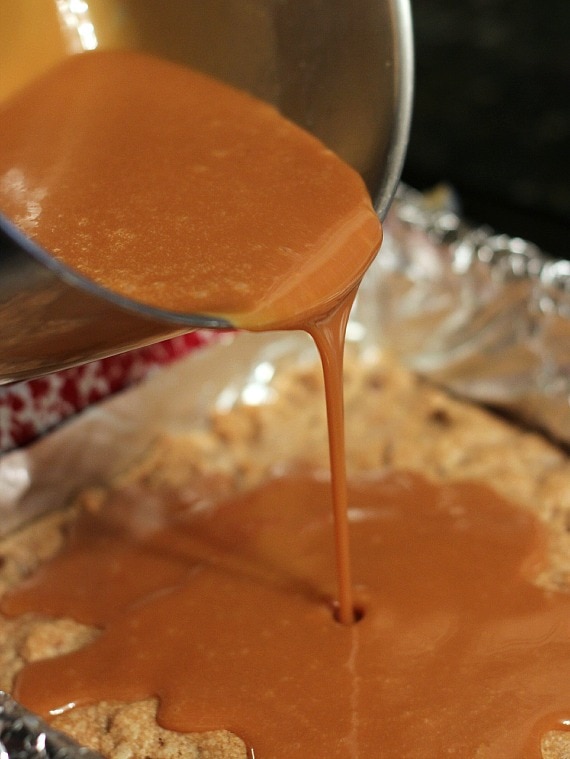 Now grab the remaining dough and press it out flat on a lightly floured counter top…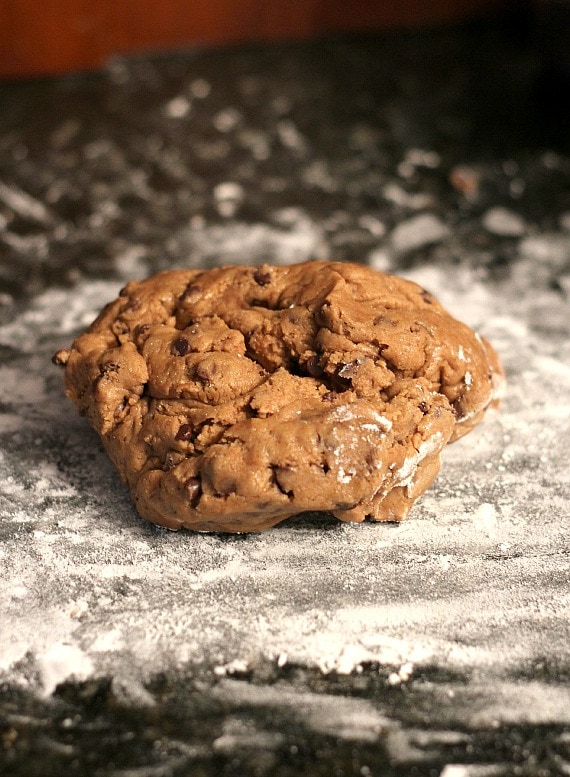 And then place it on top of your caramel and bake it some more…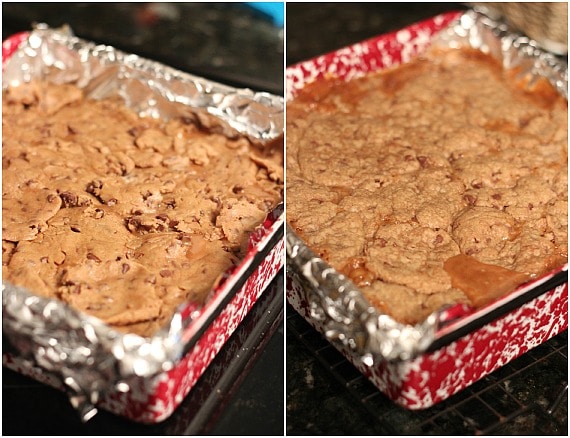 Now you'll need to let that cool completely. And when it's cooled, you need to chill it. I know, it's annoying. But you must, otherwise you'll have a messy caramel messy mess.
But when they're ready…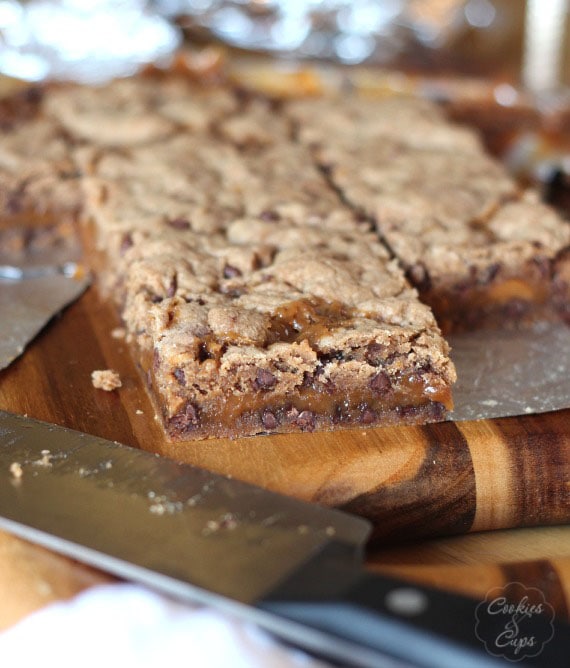 You'll have gorgeous Spice Cake Brownies that might totally Knock you Naked.
Print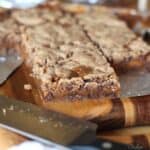 Spice Cake Knock You Naked Brownies
---
---
---
---
Want To Save This Recipe?
Find more recipes like this: