These Sweet and Salty No Bake Peanut Butter Bars go together in minutes and will be a crowd-pleaser for sure!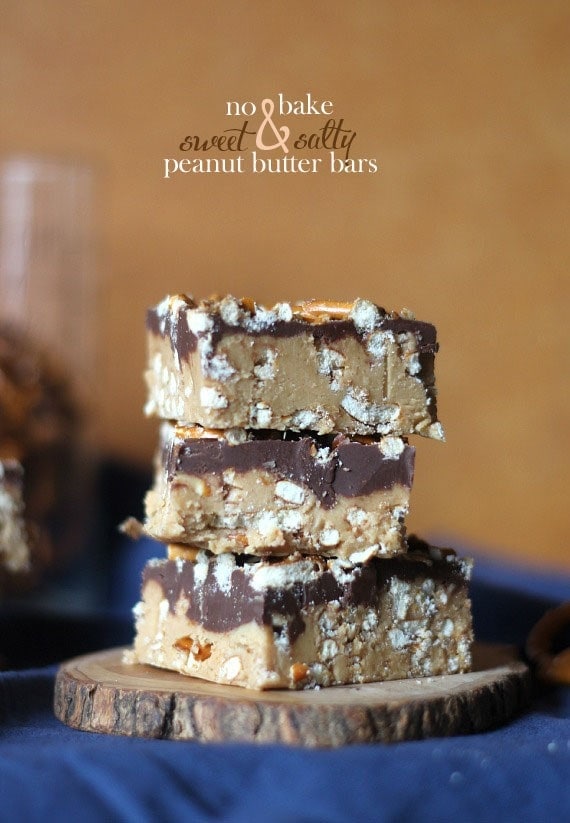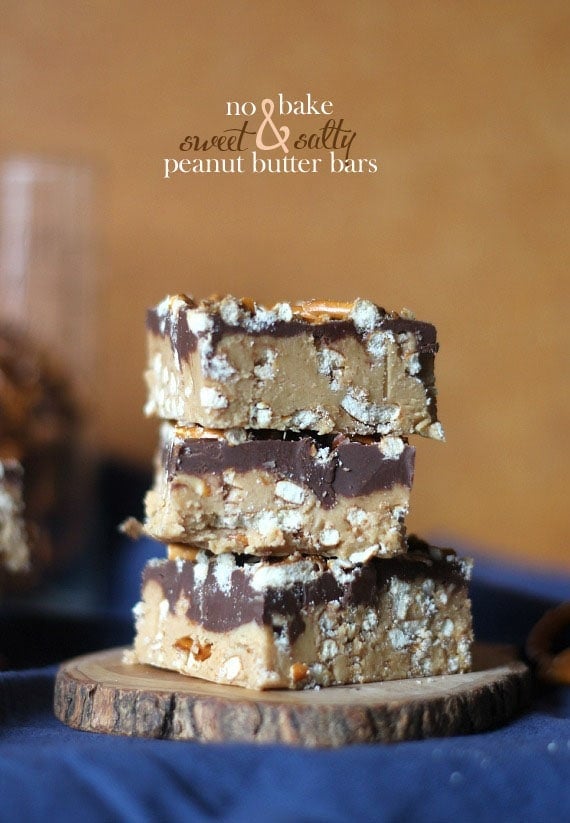 I am always on the look out for new ways to incorporate peanut butter into my daily diet.
Because I'm mildly addicted. Ok, not mildly…pretty major.
I am the person who eats peanut butter right out of the jar. And once I start, I can't stop.
And unfortunately it's not the all-natural peanut butter. Nope.
It's the regular creamy peanut butter that I can buy with coupons and doesn't get the weird oil layer.
And yes, I am sure that weird oil layer is the tell-tale sign that it's made from real ingredients….but it's not my thing. Sorry.
I do have to say that I actually made my own peanut butter with honey roasted peanuts in my Blendtec a few weeks ago and it might have been a life changing experience. But that's neither here nor there.
Please note that I did this in desperation because I had consumed all the other peanut butter in the house with a spoon and my finger.
Anyhow, new ways to consume peanut butter is kinda my life's mission.
So here we go…
Sweet and Salty No Bake Peanut Butter Bars.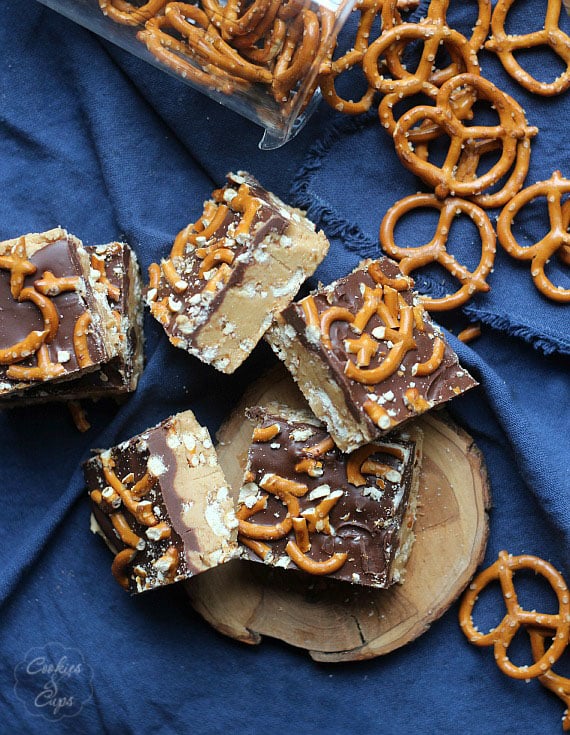 Let's talk about the salty in these.
Pretzels. Not only do they offer the salty, but they bring the crunch.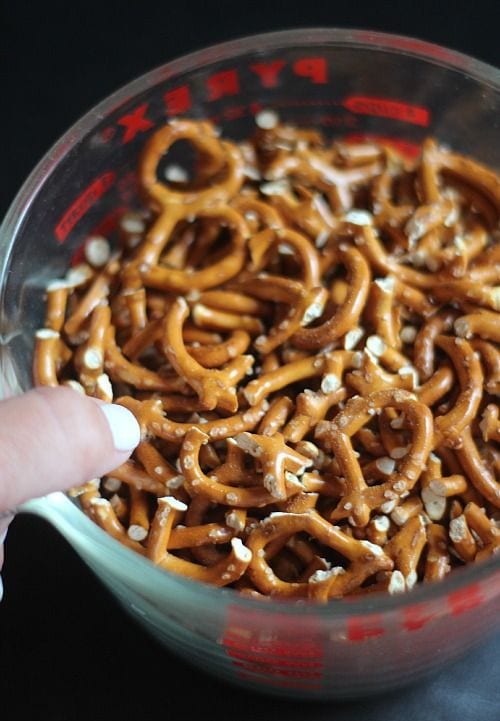 Just coarsely chop, or break the pretzels. You want pieces, not crumbs.
Then grab your peanut butter…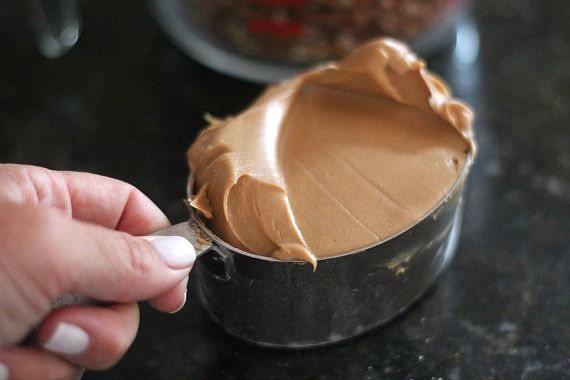 Beat that up with some butter…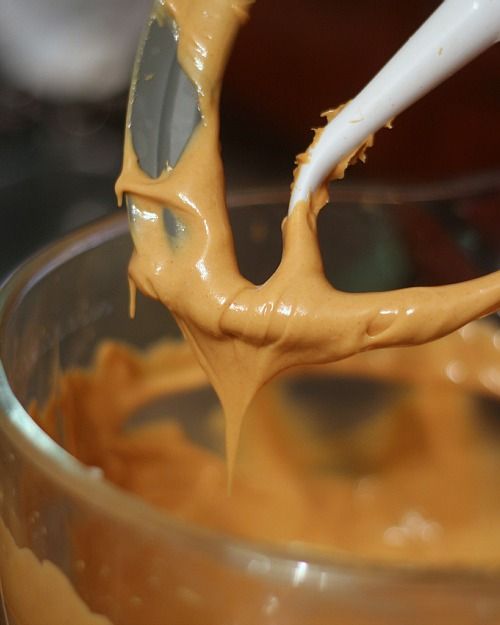 Then add in powdered sugar.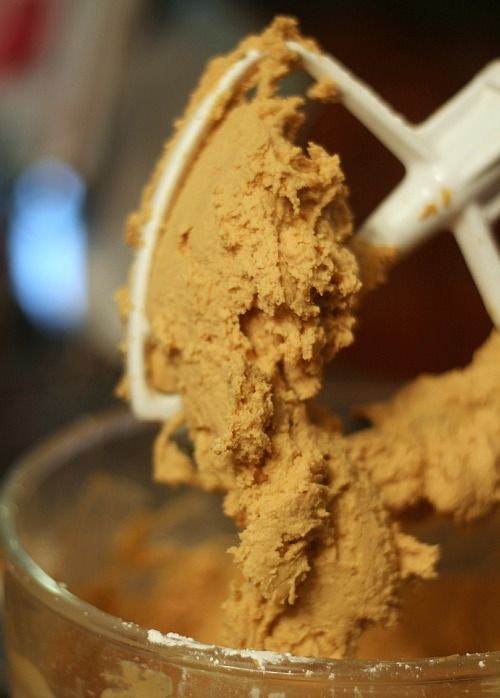 And stir in the pretzels.
Press that into a prepared pan.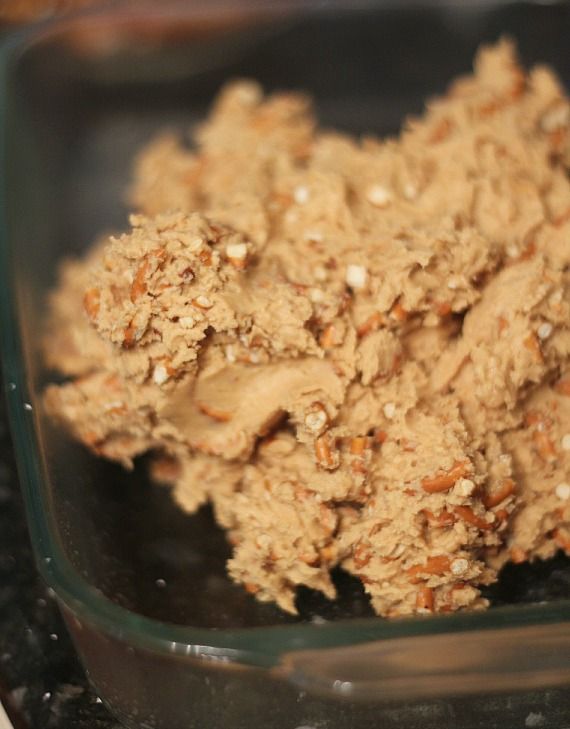 Then melt some chocolate and peanut butter together.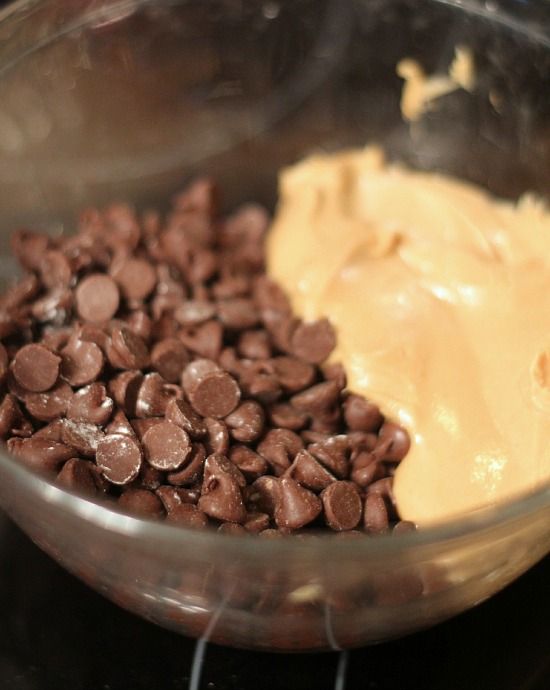 This just keeps getting better.And pour that over your peanut butter/pretzel layer.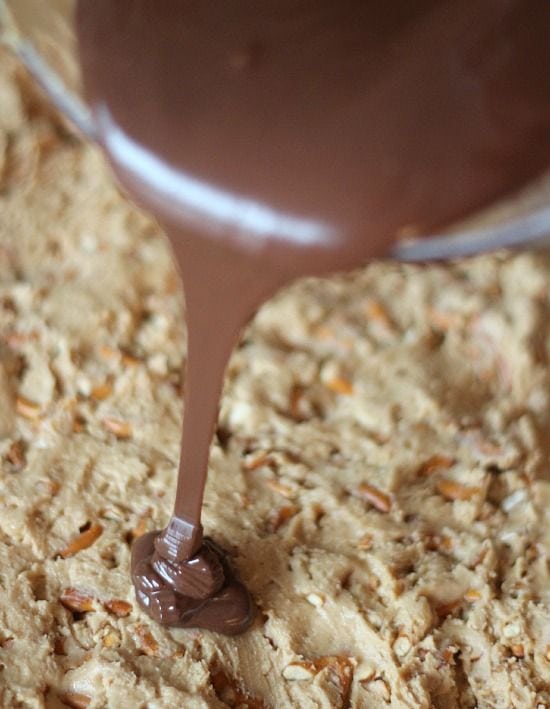 Sprinkle some more pretzels on top, so it looks purty.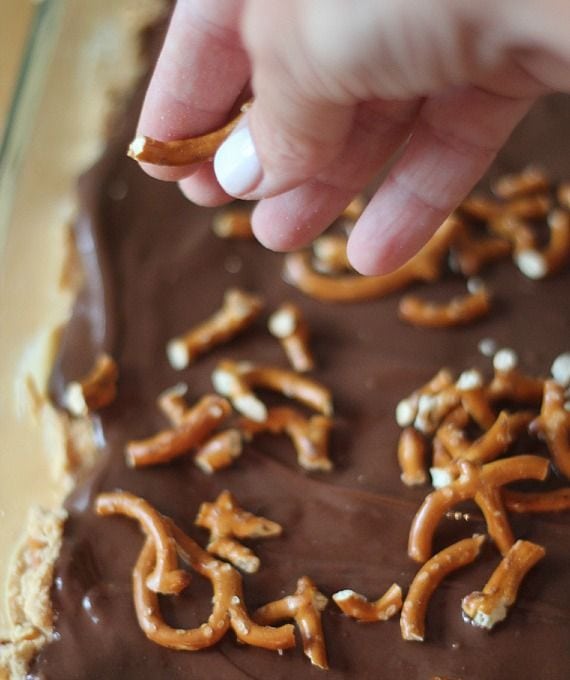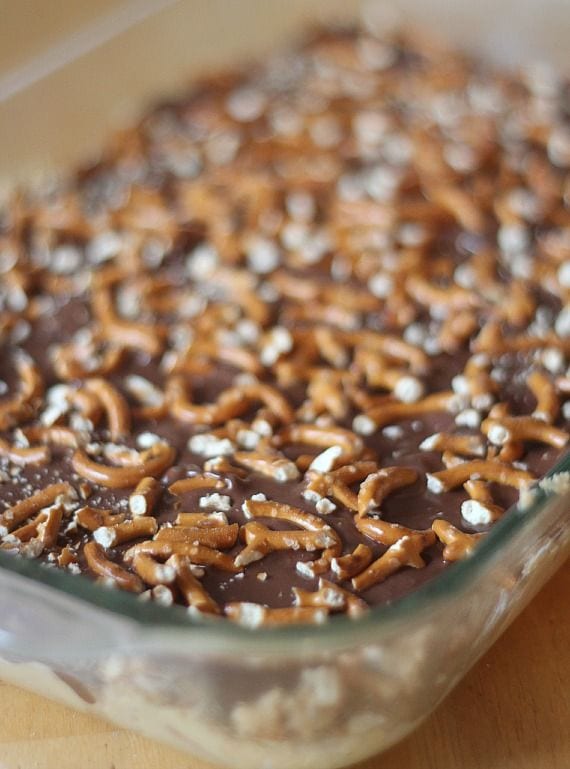 And yep, there it is…Totally delicious you guys!
Print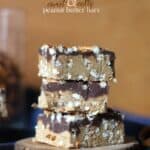 Sweet and Salty No Bake Peanut Butter Bars
---
---
2 1/2 cups

creamy peanut butter, divided

3/4 cup

butter, room temperature

3 cups

powdered sugar

4 cups

broken pretzel pieces, divided

1 1/2 cups

chocolate chips
---
Instructions
Line a 9×13 pan with foil and spray lightly with cooking spray.
In bowl of stand mixer beat together 2 cups of peanut butter and butter until smooth.
Turn mixer to low and slowly add in powdered sugar until incorporated. Stir in 3 cups of the pretzel pieces.
Press the peanut butter mixture into the prepared pan.
In a microwave safe bowl melt the chocolate chips and remaining 1/2 cup of peanut butter together in 30 second increments.
Pour the melted chocolate over top of the peanut butter layer and smooth.
Top with remaining pretzel pieces.
Chill for at least 3 hours.
Cut into squares when ready to serve
---
Notes
Store airtight in refrigerator for up to 5 days.
Best if served chilled.
recipe adapted from Nestle
Want To Save This Recipe?
Find more recipes like this: