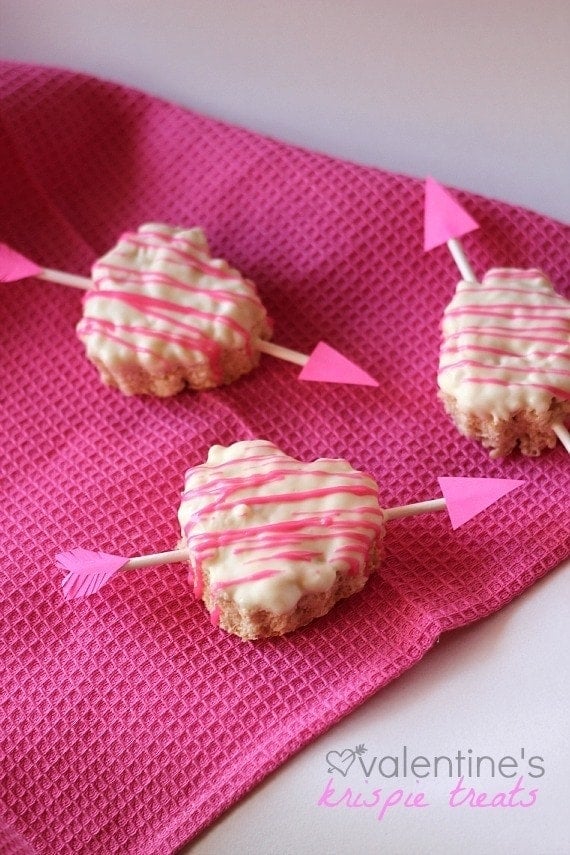 Here's the thing.
This past weekend I flew down to Arkansas to visit Kristan.
Flying isn't my favorite, I have to say. I get sweaty and nervous and spot bad guys pretty much at every turn.
Which kind of forces me to engage my spy-sensibilities…
It might be possible that I have been watching too much Homeland lately, but I am convinced I would be a fairly good CIA agent.
I like to solve crimes. I like to interrogate people, I mean, just ask my husband. And although I don't enjoy pant suits, I'm fairly certain with a cute statement necklace or a few fun bangles I could make it work.
Anyway, I was so busy planning escape routes, take-down plans and choreographed karate kicks while sipping complimentary Diet Cokes that the flight was over.
So while I was in Arkansas visiting Kristan, we decided that it would be fun to bake together.
And of course as food bloggers we needed a baking theme. Of course.
So in preparation for the most annoying holiday of the year we decided on Valentine's treats.
A whole week of Valentine's treats.
Are you rolling your eyes yet?
To kick off the fun week of Valentine's treats I made Krispie Treats. Valentine's Krispie Treats. Totally.
These honestly couldn't be easier.
All you have to do is make some basic krispie treats. Here's my recipe.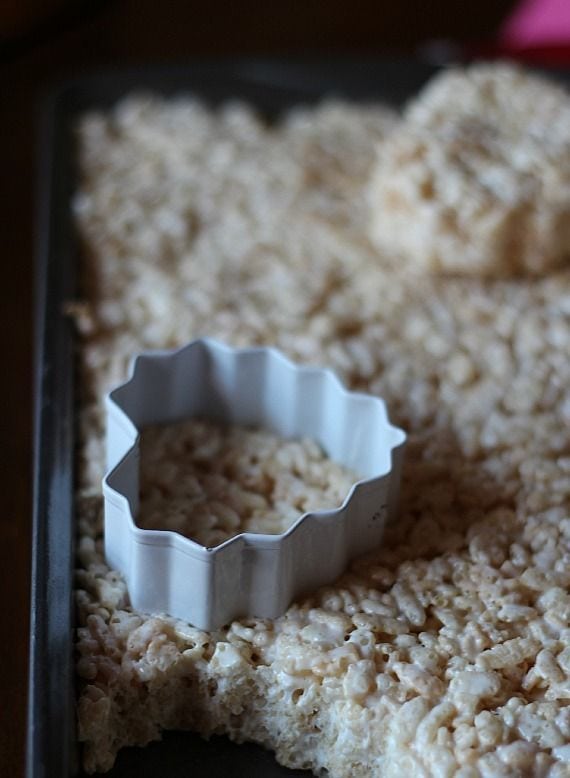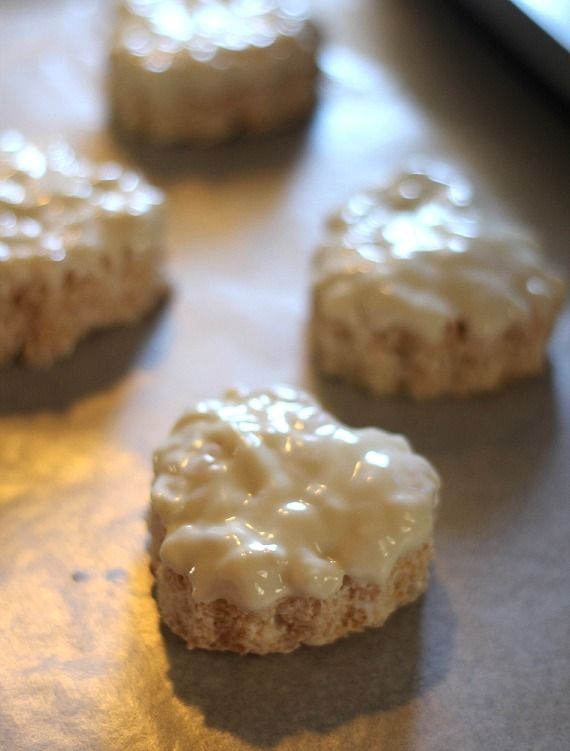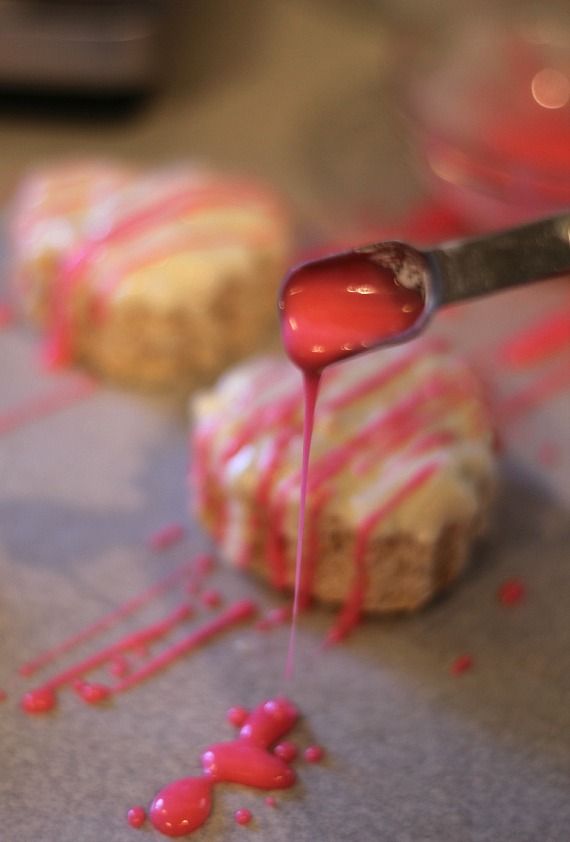 I cut them out with a heart cookie cutter…If you don't have a cutter, you can easily hand cut them…
Then melt some candy melts and dip the tops…
I melted some pink melts as well to drizzle on top…
While those set I made the arrows.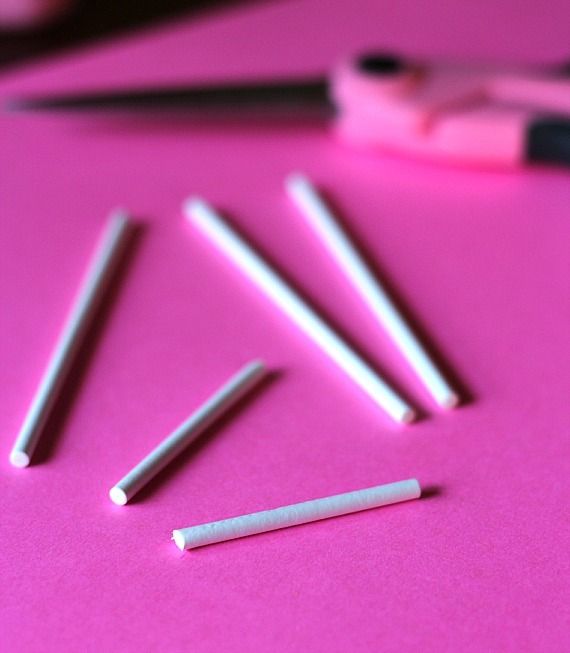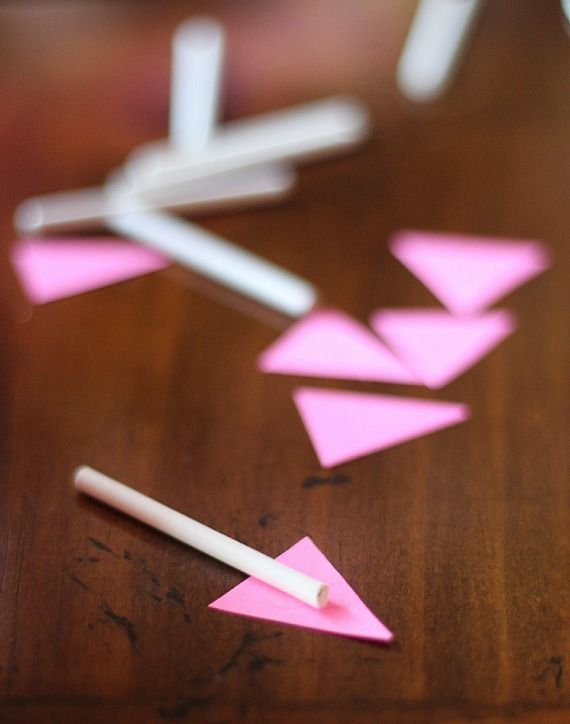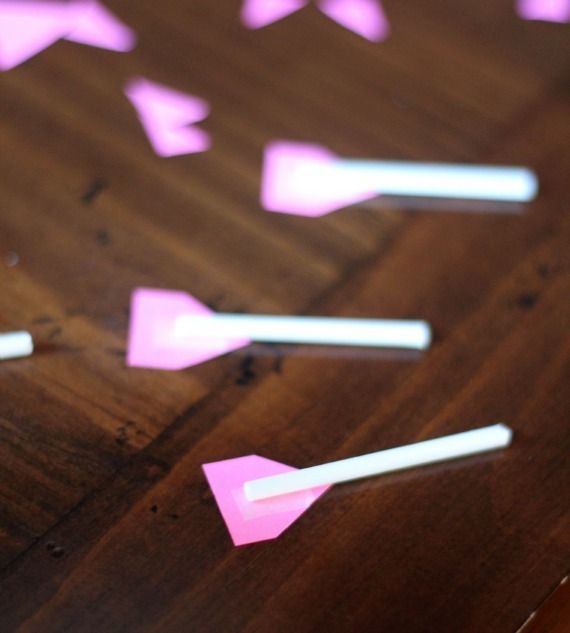 Cut some Popsicle sticks in 2 inch segments…
Use some card stock or construction paper to make the arrow tips…
and the feathery thing on the back of an arrow…
I used glue dots to attach the card stock to the Popsicle stick, but you could use hot glue.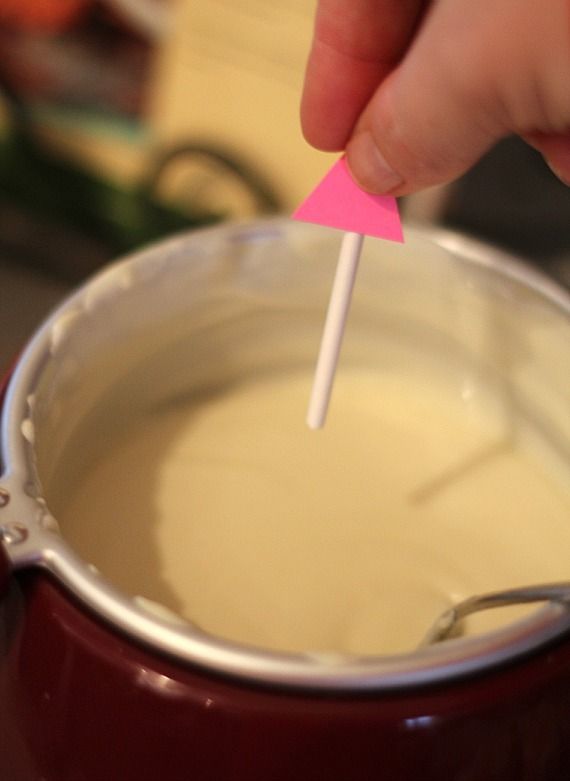 Then dip the end of the stick into a little melted chocolate and press it carefully into the krispie on the diagonal…
That's it!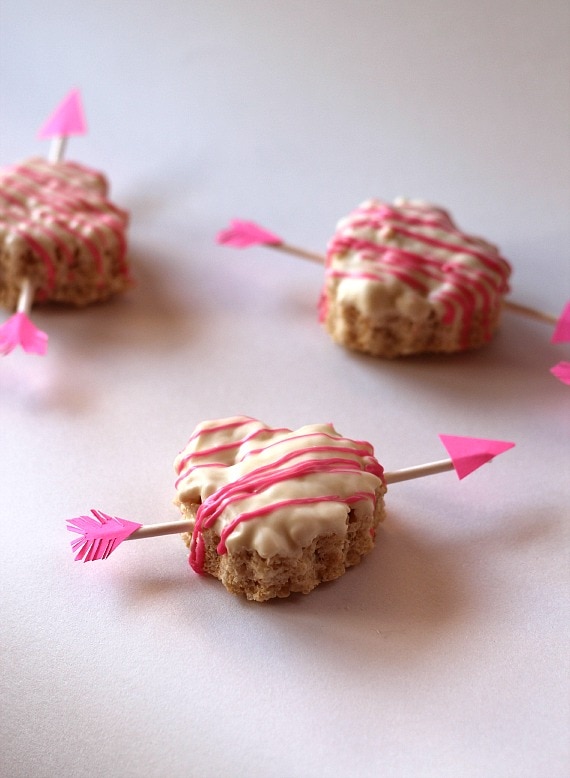 Hope over to Confessions of a Cookbook Queen and check out her Red Velvet Cake Batter Hearts!!