This White Chocolate Brownie Recipe is one of my favorites. It's perfectly chewy and soft with an amazing buttery, white chocolate flavor!
Sometimes you have one of those days where people are super annoying.
Not anyone specific. Just humans in general.
Like, hey lady at the supermarket…it's not my FAULT that the credit card scanner thing broke on my turn. IT'S NOT MY CARD! I mean, I pretty much try to pay all my bills on time. Geez. And you know those people who's card actually gets declined? And how they blame the card scanner when it doesn't go through and get all annoyed at the cashier and excusey and mumbly about magnetic strips and wrong pin numbers? Yeah, not me. Not today.
So back off a little, lady, and stop being all judgy while you annoyingly shift your weight from your right foot to your left back to your right, and loudly sigh and talk to your kid about "the person in front of you who's CARD ISN'T WORKING", because you're kind of dumb.
Or, hey kid at the doctor's office who's obviously sick… I only assume you're sick because of the generous amounts of snot coming out of your nose and all the coughing, and the fact that you're at a doctor's office…maybe stay away from me? I mean, kids are cool and all, but snotty kids who don't share a last name with me are kinda not my thing.
And hey teenager…I know you think you're pretty awesome right now with your atteetuuuuude and your texting all the time, but you will look back at pictures of yourself in 10 years and be like, ohmahgah I can't believe I actually dressed and acted like that. Trust me, I know. I was you when I was 16.
Ok, those were all very specific. Sorry about that.
But yeah, the human race and I aren't besties today. Maybe tomorrow. Only if everyone stops being annoying.
I mean, not YOU, of course…I'm talking about everyone else.
So when people are super annoying I like to emotionally eat. It makes me feel better for 3 seconds and then I go back to hating people.
But those 3 seconds are grand. Especially if they involve these brownies.
Because these brownies are freaking amazing. And please, don't be all "annoying-person" and tell me that they're not actually brownies because there's no chocolate. Yeah, no duh.
These have white chocolate and they're brownies.
Because they're White Chocolate Brownies.
I'm sorry.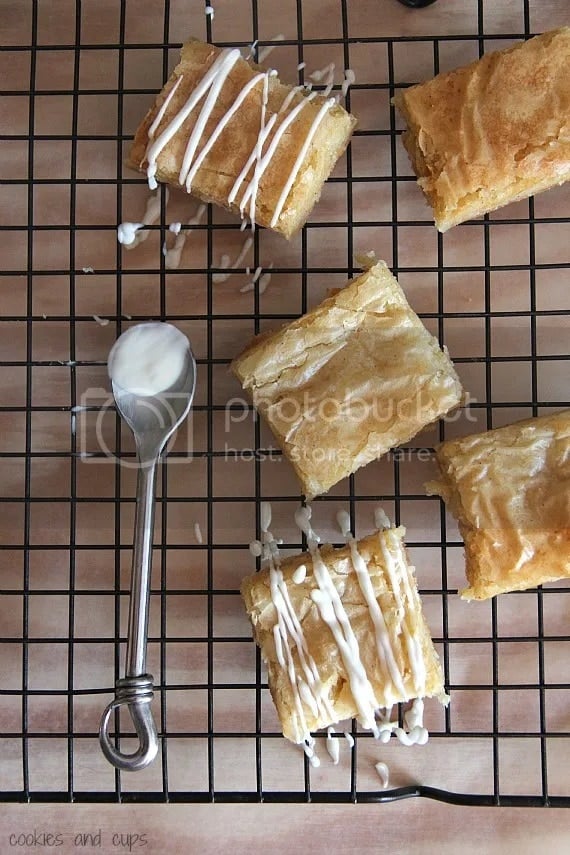 So anyway, make these.
Really. Go make them. You will forgive me for being in such a jerky mood.
Melt some butter and white chocolate together…
Try to stir it up as best you can…they don't combine completely, but give it your best shot…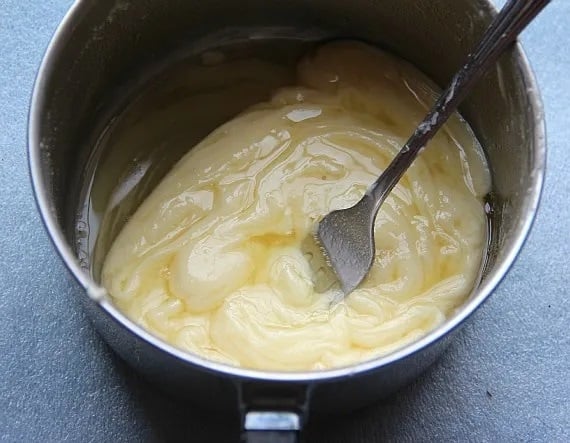 Then mix up the rest of the ingredients…sugar, eggs, vanilla…and then add in your melty white chocolate…finally finish up with some flour and baking powder and salt…
Then you should add more white chips…really.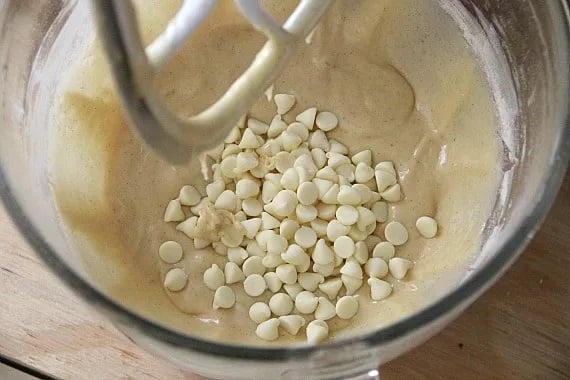 Stir it up and spread your batter into a 9×9.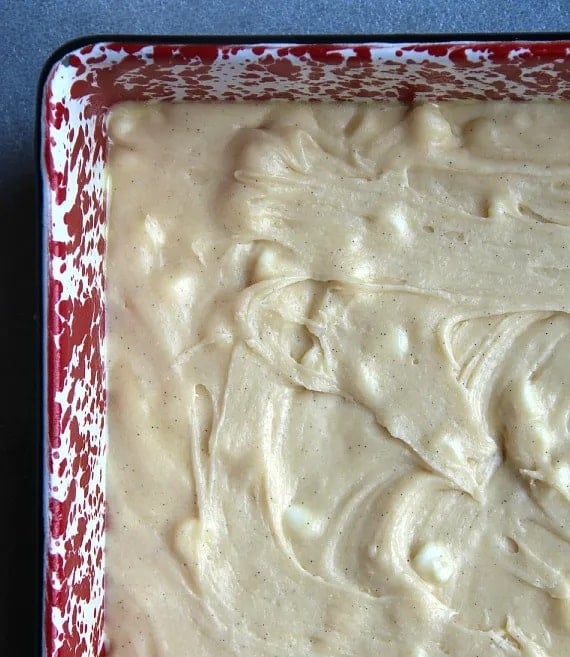 When they're baked up they will look like this…
I mean…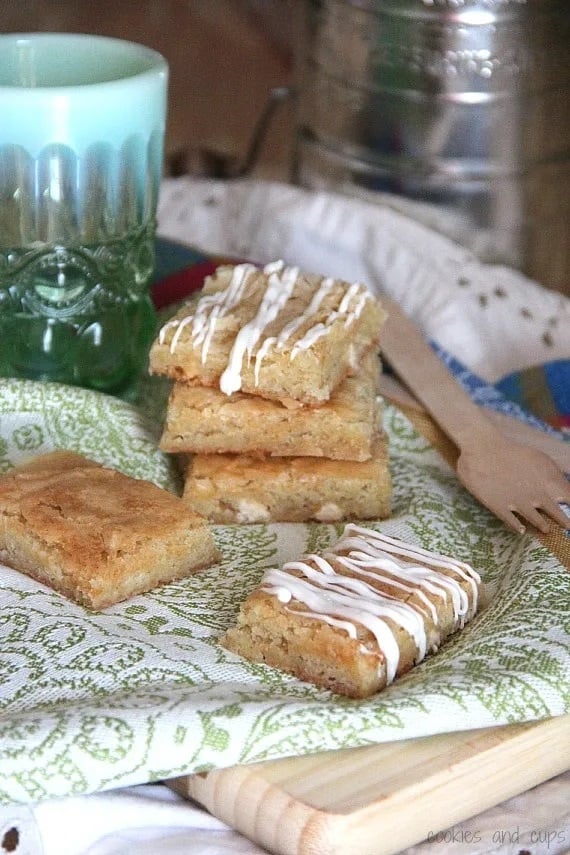 And if you're feeling like a nice guy you could even drizzle some more white chocolate over top.
I did.
Print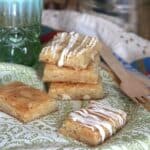 White Chocolate Brownies
---
---
---
---
Want To Save This Recipe?
Find more recipes like this: