Zucchini Coconut Chocolate Chip Cookies are a soft, flavor-packed oatmeal cookie recipe with veggies hidden inside that you can't taste at all! Chewy, soft, and adaptable, these cookies are equally as good for breakfast as they are for a sweet treat after dinner!
Looking for more zucchini recipes? Be sure to try my Zucchini Bread recipe too!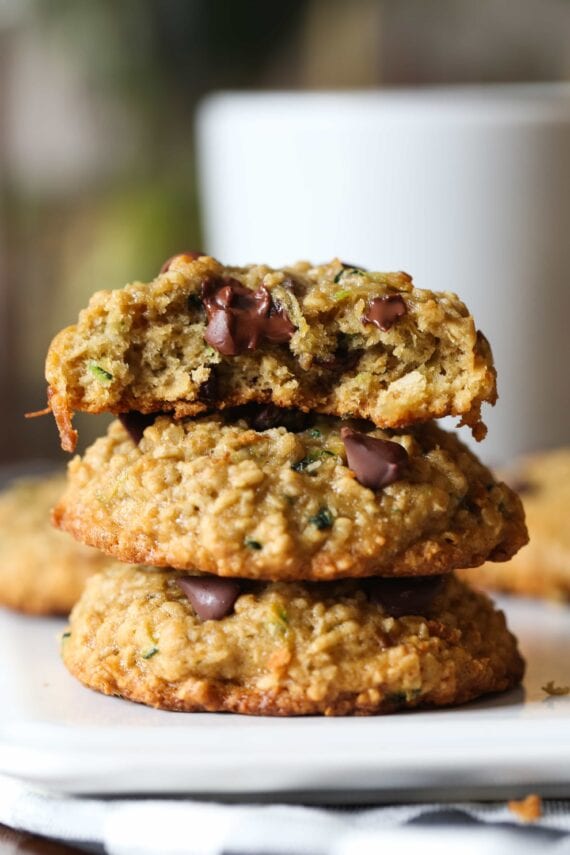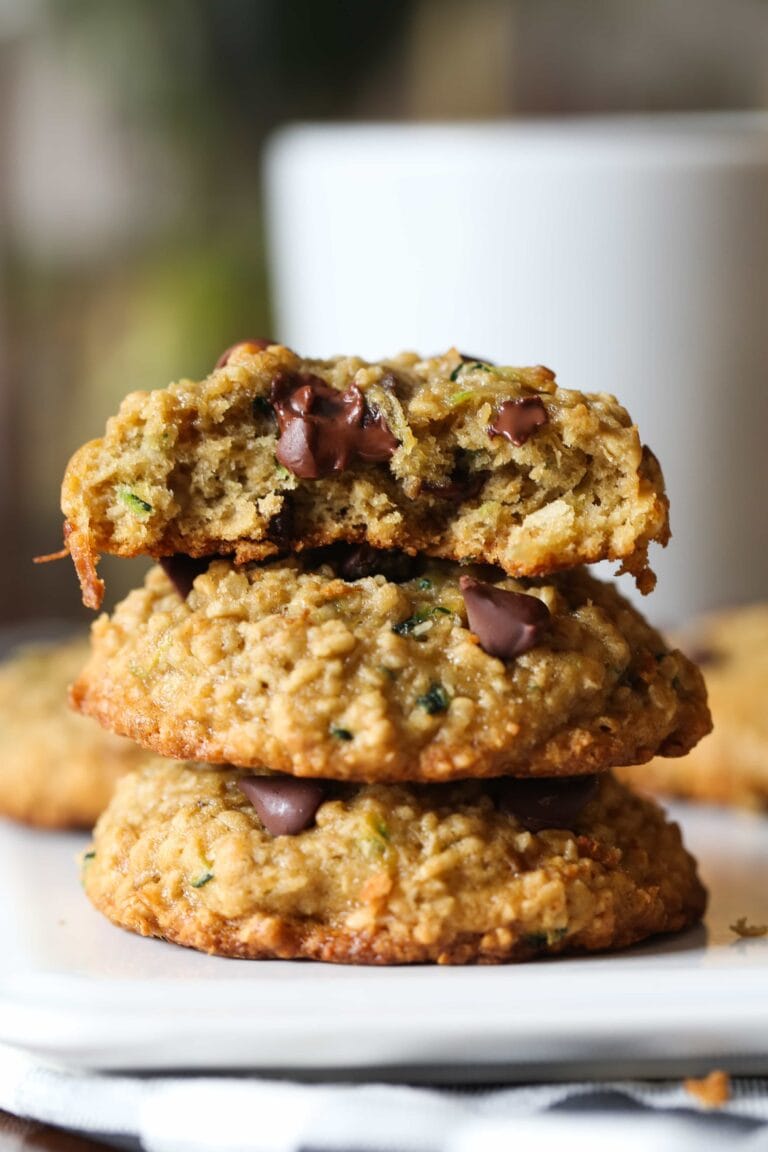 Zucchini Coconut Chocolate Chip Cookies Hide Veggies In Plain Site!
There are so many reasons to make these zucchini cookies…
They're delicious.
They're filled with healthy ingredients.
You can eat them for breakfast!!
Don't let the fact that there is zucchini in these easy cookies scare you! You can't taste it…I promise! The zucchini adds some nutrition as well as moisture without adding more fat!
What Healthy Ingredients Are In These Zucchini Cookies?
Obviously there is zucchini…but there are also some other good-for-you ingredients included as well!
Coconut Oil. I use Cold Pressed Coconut Oil, which imo tastes better, with a more distinct coconut flavor.
Oats. I use quick oats in this recipe, which for me is a texture preference. Quick oats are just rolled oat cut into smaller bits, causing them to cook more quickly when making oatmeal. You can use either, though!
Shredded Coconut. I use flaked sweetened coconut, but if you would like to cut down on sure you can absolutely use unsweetened coconut flakes instead!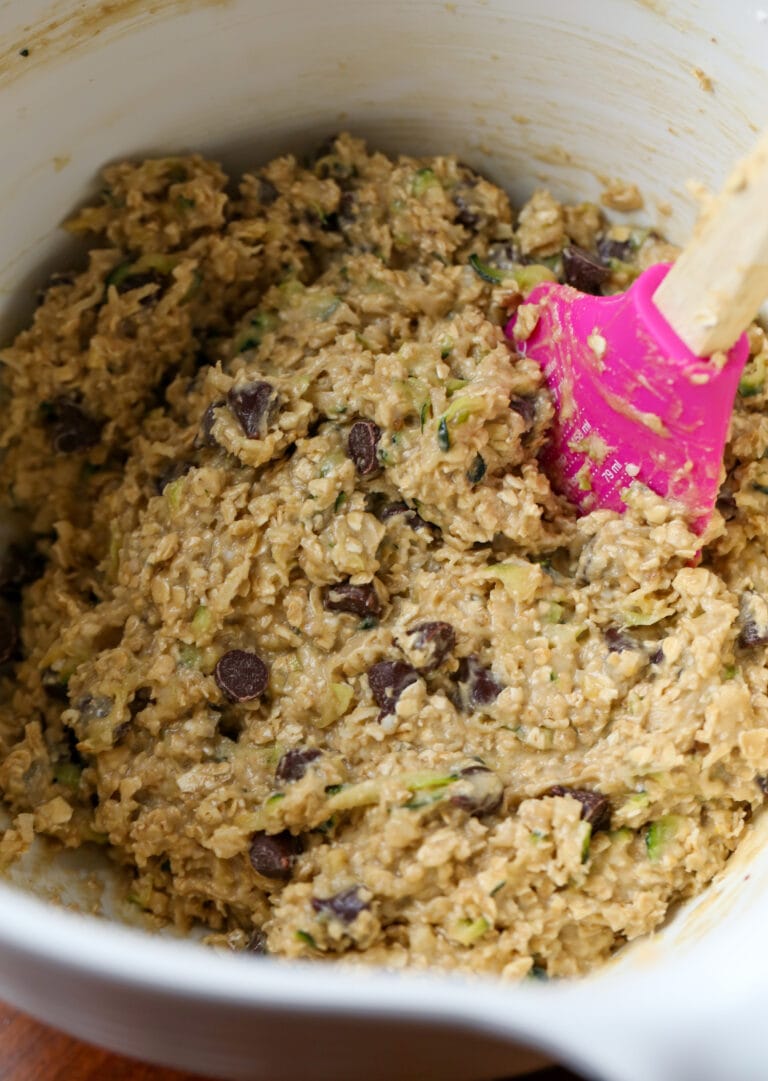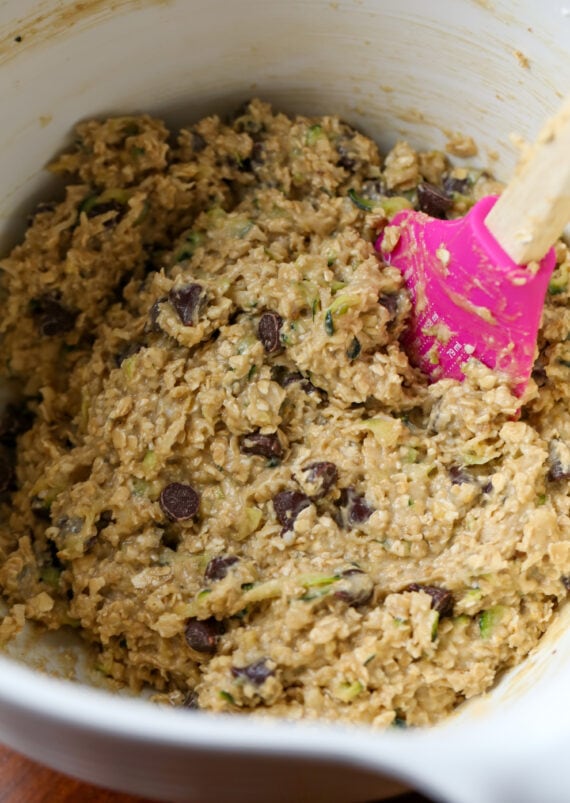 How Can You Adapt These Zucchini Coconut Chocolate Chip Cookies?
If chocolate chips aren't your thing…or you really want to get creative, there are a lot of ways to adapt this recipe and make it your own! Here are a few ideas:
If you would like to cut back on sugar use unsweetened coconut instead of flaked, like I mentioned above, but you can also omit the chocolate chips as well!
If you don't love chocolate, use white chocolate chips instead…or any flavor chips you prefer!
Add in some raisins or other dried fruit, like dried cranberries, or dried cherries!
Add in ground cinnamon, 1/2 teaspoon to a full teaspoon, depending on how much you like!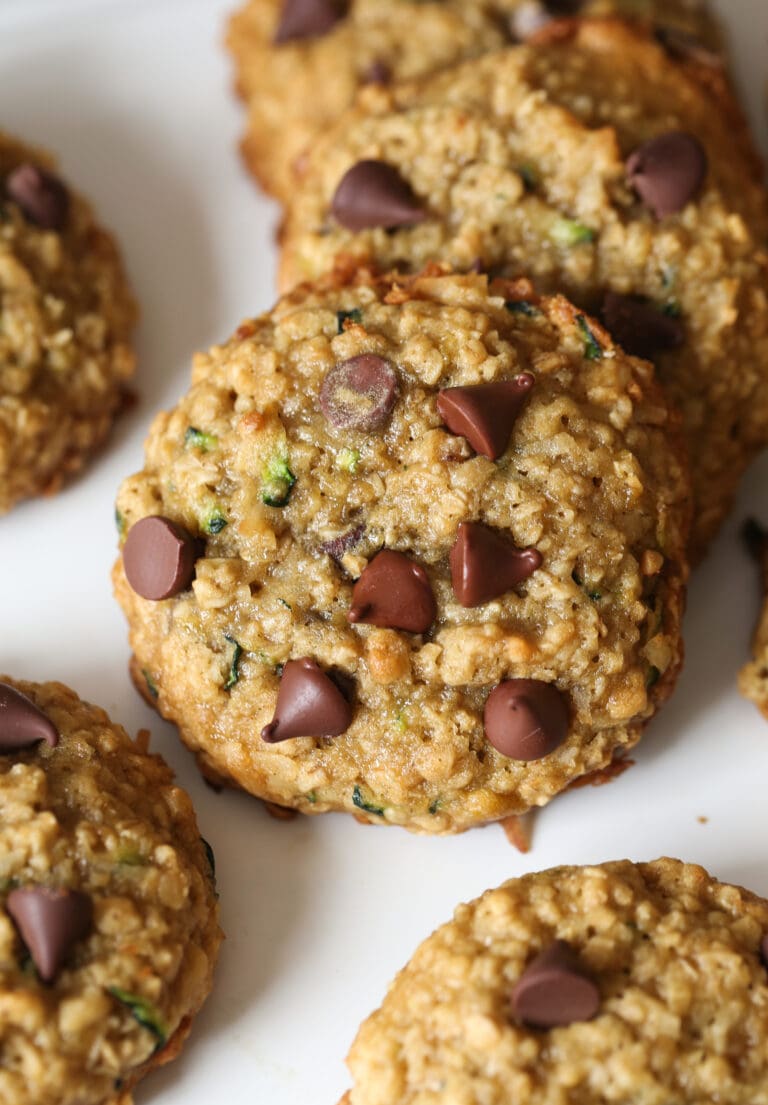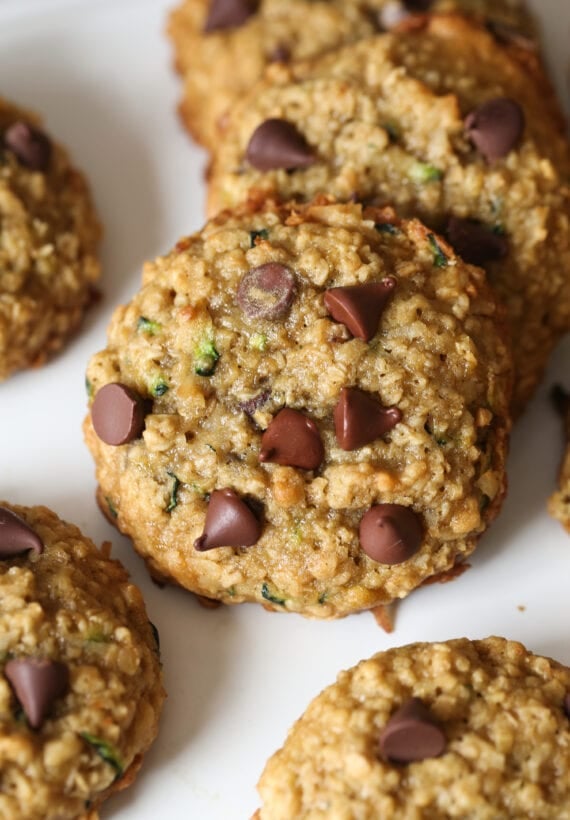 I've posted the FULL RECIPE over at Imperial Sugar, so make sure to check it out!
Looking For More Oatmeal Cookie Recipes? Try These…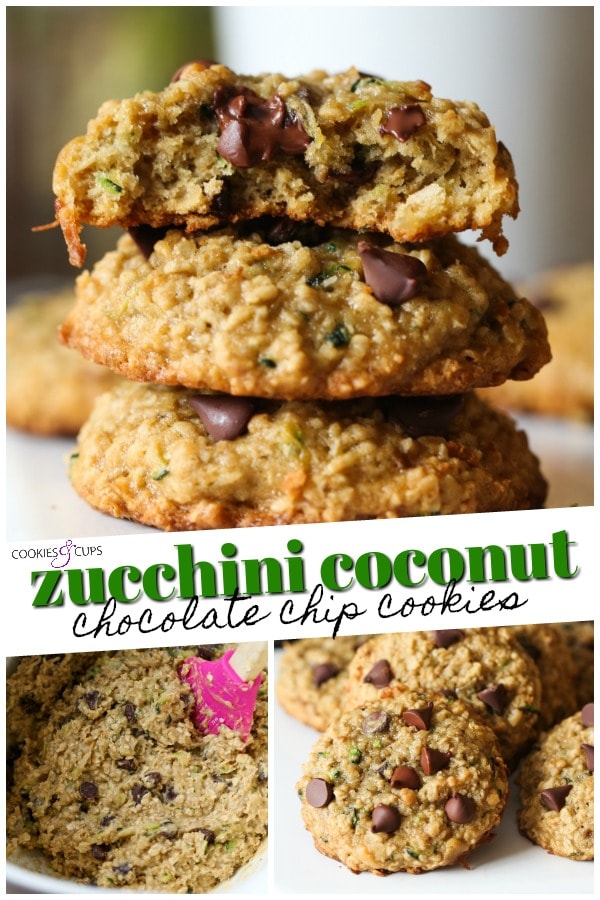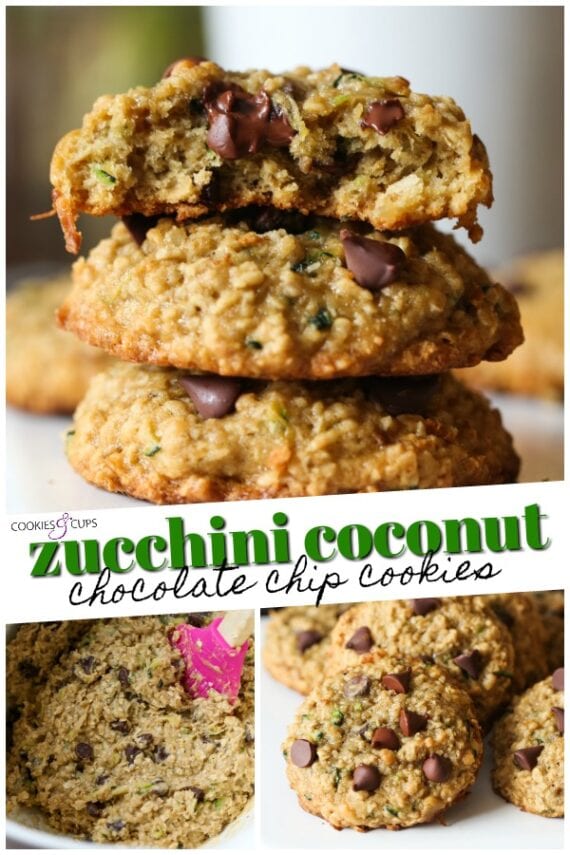 I've partnered with Imperial Sugar on this recipe and have posted the FULL RECIPE on their site, so make sure to check it out!