These Five Chip Cookies are a total dream. They're simple to whip together and loaded with chips to make everyone in your life happy!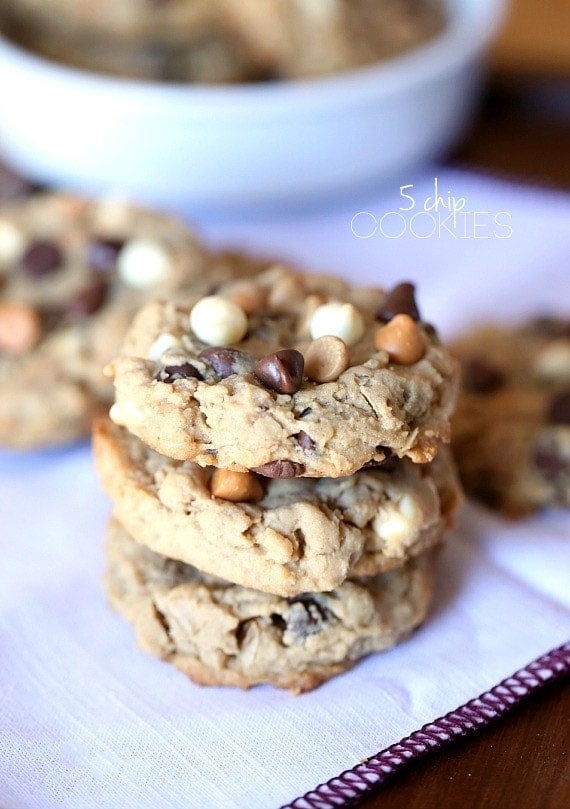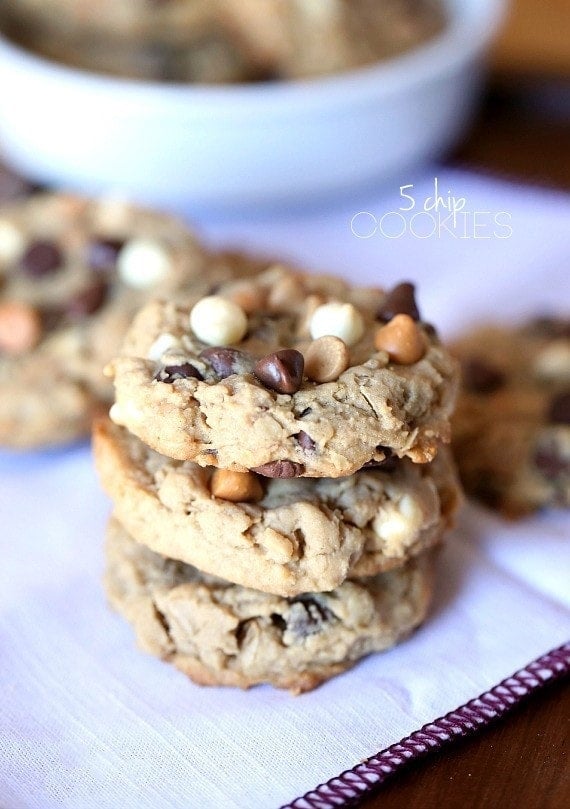 I am not typically an indecisive person.
Actually indecisiveness annoys the heck out of me.
Example: What do you want for dinner?
Ummm, I don't care. I don't know…Let me think..what do YOU want?
Example: What should we order for dessert?
Ummm, I don't care, you choose. Doesn't matter to me.
Example: What should we watch on tv tonight?
Ummm, I don't care, what do you want to watch? You decide.
I mean, I'm not drawing from any personal experiences here…ahem.
While this all may sound perfectly amiable, it's incredibly frustrating! It's not being easy-breezy to not have an opinion. It's out-of-control FRUSTRATING for those type-As in your life.
And I really should clarify, while I do want to hear your opinion I can't guarantee that I will USE your opinion.
Maybe, I'm the problem here?
So my whole entire point here is these 5 Chip Cookies.
For the perfectly indecisive person in your life.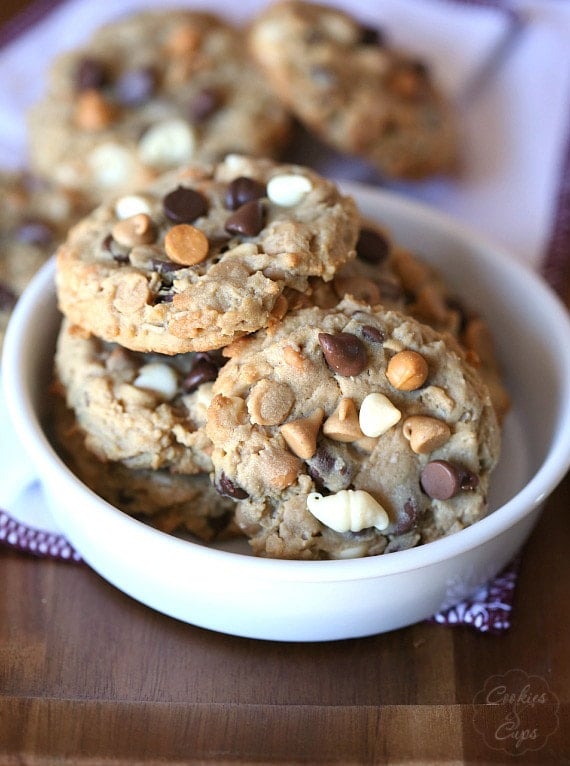 I made a huge mess when I was making these. See?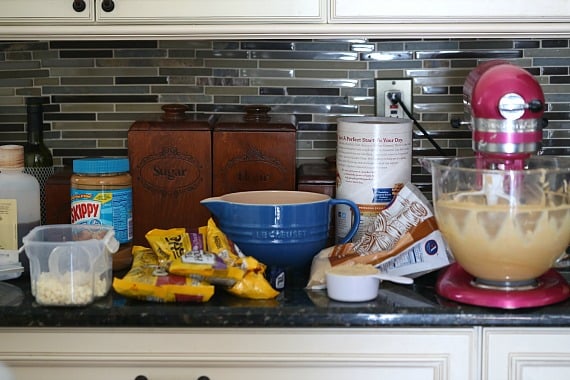 Anyhow, gather all your chips…aren't they pretty?!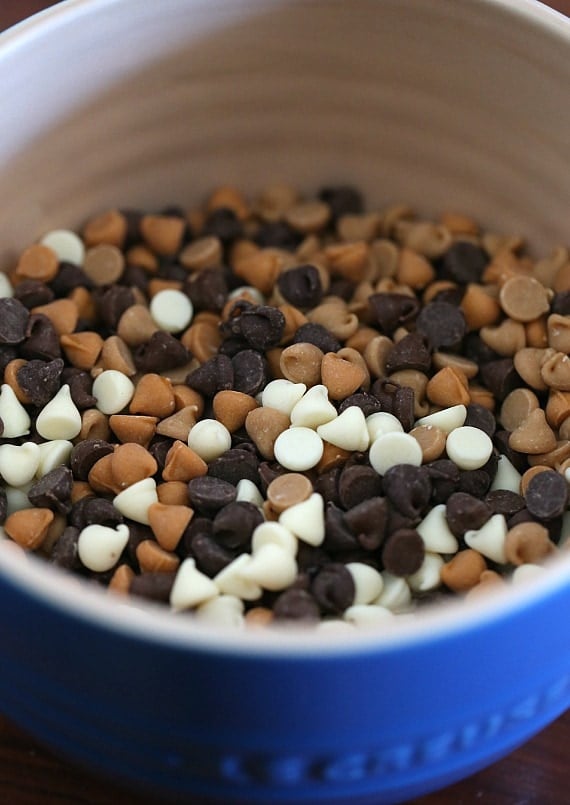 Love this batter!!
I used a cookie scoop to portion my dough…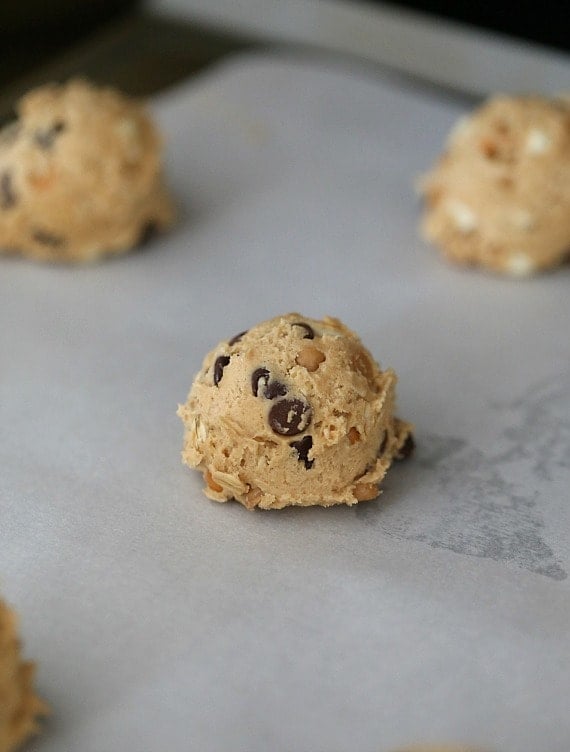 And I baked them and they were perfectly tall, thick cookies!! I'm weird and I like tall cookies…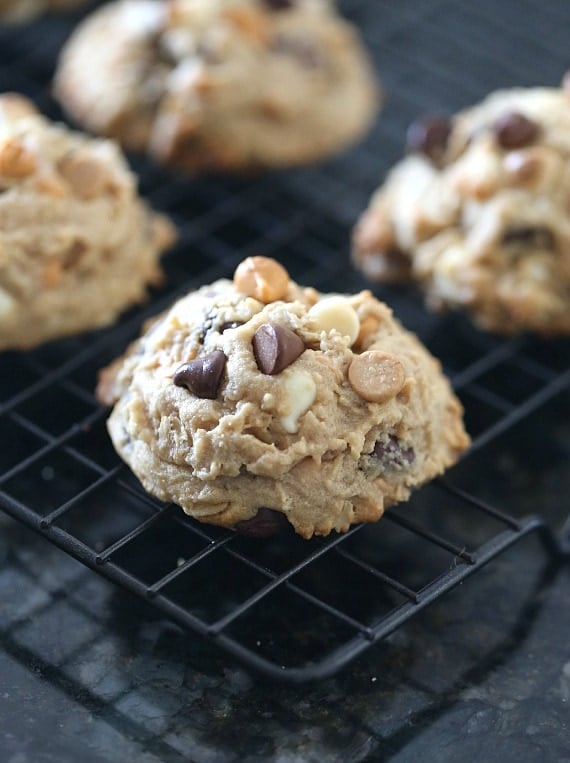 BUT if you don't prefer tall cookies, just press your dough down on your baking sheet…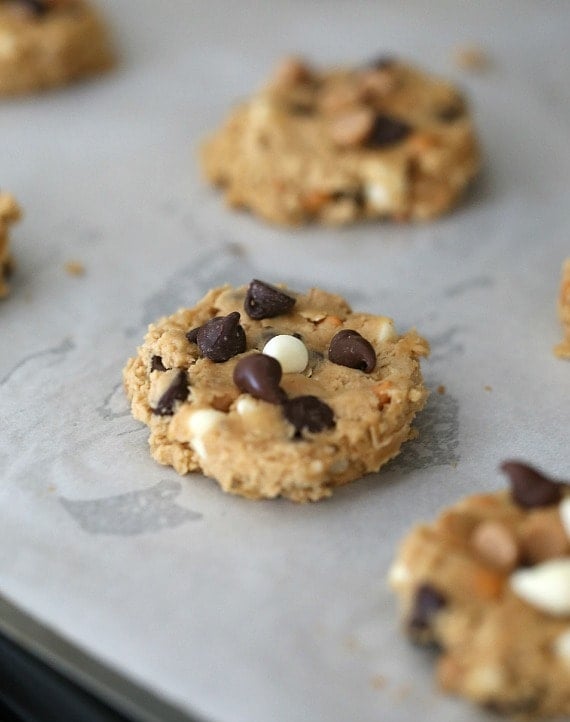 Oh and then they bake and stay flat, so there you go!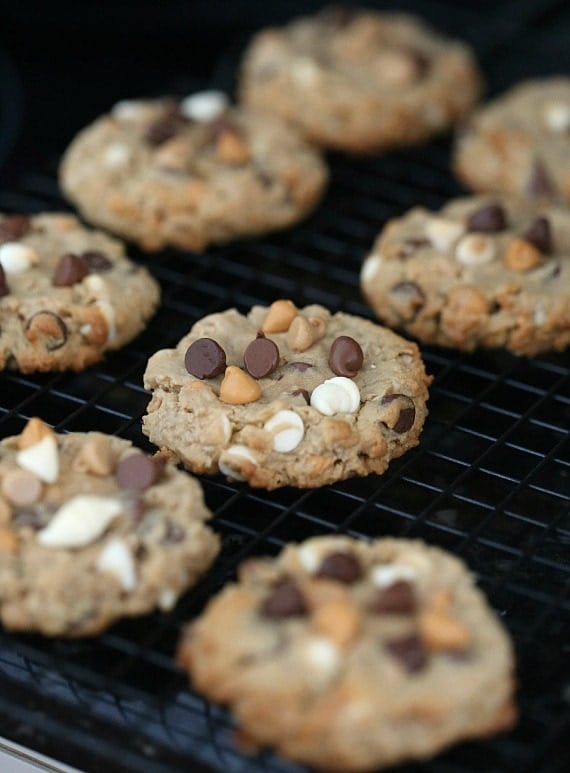 Either way, puffy or flat they're SO good.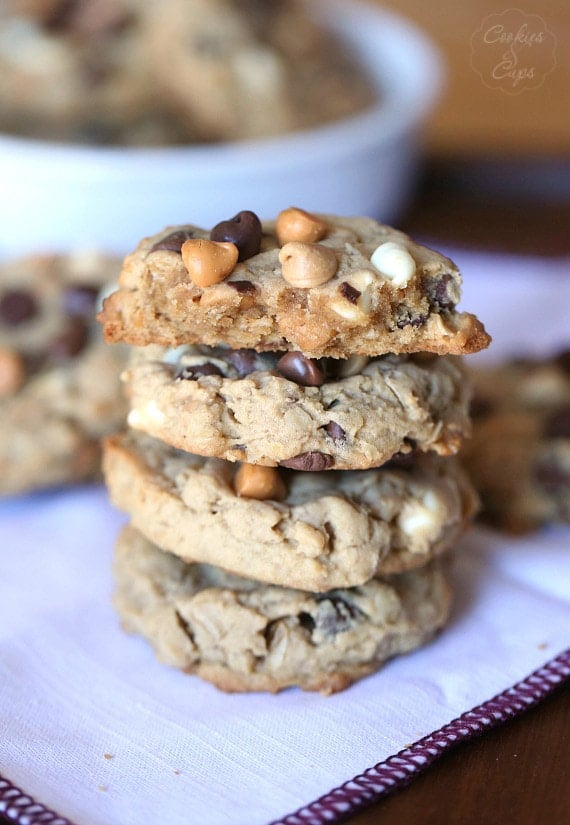 Print
5 Chip Cookies
---
---
1 cup

butter, room temperature

1 cup

peanut butter

1 cup

granulated sugar

1/2 cup

brown sugar

2

eggs

2 tsp

vanilla

1 tsp

baking soda

1 tsp

salt

2 cup

flour

1 cup

old fashioned oats

3/4 cup

each of milk chocolate chips, semi-sweet chips, butterscotch chips, white chocolate chips and peanut butter chips
---
Instructions
Preheat oven to 350
Line baking sheet with parchment paper
Beat butter and peanut butter together until smooth. Add in sugar and continue beating for 1-2 minutes until light and fluffy.
Mix in eggs and vanilla and beat until smooth, scraping sides as necessary. Mix in baking soda and salt.
Turn mixer to low and mix in flour and oats until evenly mixed in. Stir in all chips.
Portion of dough onto baking sheet using a cookie scoop or spoon. Leave as-is or flatten if you prefer flatter cookies.
Bake for 9 minutes until edges begin to golden. Center of cookie will seem slightly undercooked.
Allow cookies to cool on baking sheet for 3 minutes and then transfer to wore rack cool completely.
---
Notes
store airtight for up to 3 days
Want To Save This Recipe?
Find more recipes like this: