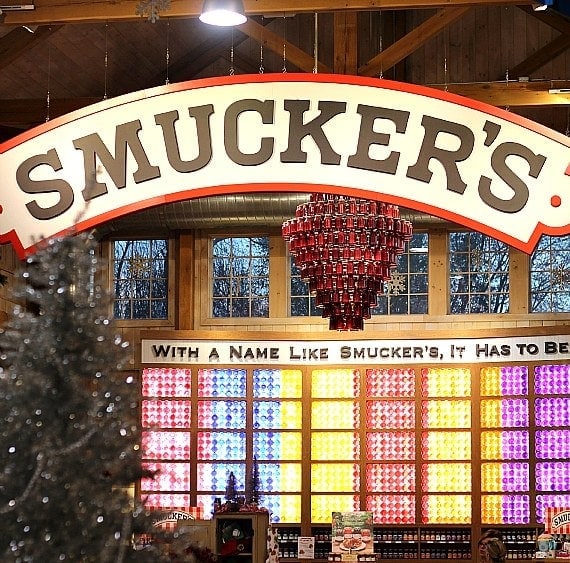 I told you guys that a few weeks ago I spent a few days in Ohio.
Well, I was invited out by the nice people at Smucker's. They had a fun few days planned for about 20 bloggers.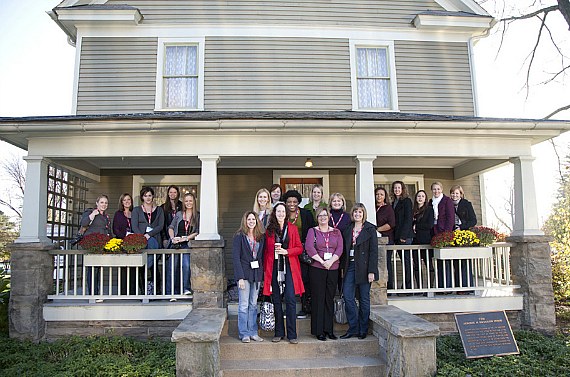 We got to snoop around the place, meet the Smucker's executives, and learn all sorts of cool things about the Smucker's brand…like hello, they own Pillsbury Baking, Hungry Jack, Crisco, Eagle Brand, Folgers, Dunkin' Donuts Coffee and Jif to name a few. We even were allowed to play in their test kitchens…and got to make fancy coffee, ice cream and pie.

I met some super cute and sweet ladies…here's Kate, Leslie and Shaina.

We got to go shopping at the adorable Smucker's store…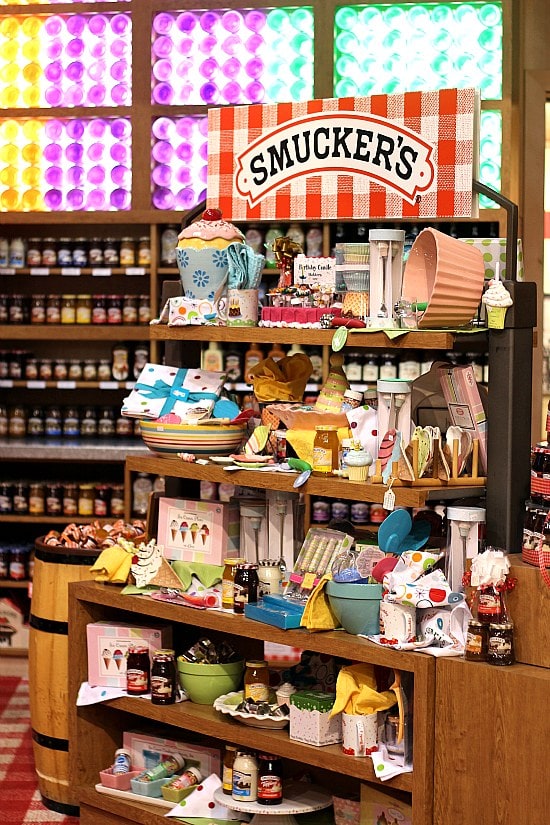 and then I posed with the Pillsbury Dough Boy like the big old dork that I am…oh yes I did.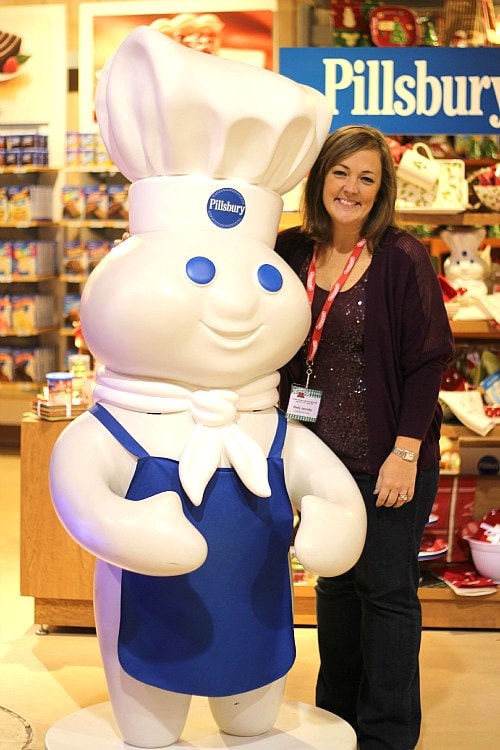 Everyone that worked for or with the Smucker's organization were completely lovely and gracious. I really had an amazing time while I was there.
Now, since you have listened to me brag about my trip how about I share the love? Actually the folks at Smucker's are the sharers, but whatever..who's counting?
Here's what you'll get…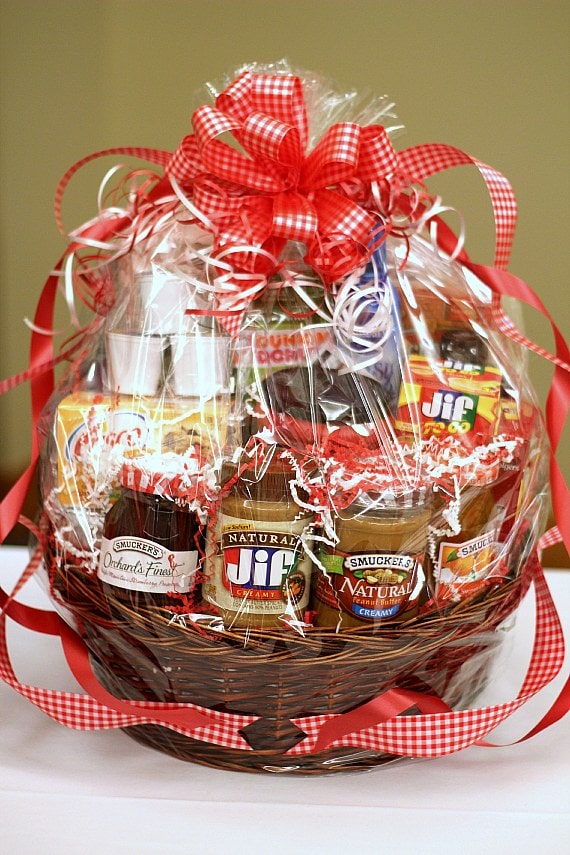 This basket is enormous…like HUGE. It includes:
· Crisco Baking Sticks- Butter
· Crisco Extra Virgin Olive Oil
· Dunkin' Seasonal- Mocha Mint
· Eagle Brand Sweetened Condensed Milk- New Pop-top lid
· Folgers Small Red Can
· Folgers Stick Pack
· Hungry Jack Easy Pack Pancake Mix- Funfetti
· Hungry Jack Easy Pack Pancake Mix- Wildberry
· Jif Natural Peanut Butter- 18 oz.
· Jif-To-Go Creamy- 3/pk
· Martha White Blueberry Muffin Mix
· Millstone K-Cup- Hazlenut
· Natural Peanut Butter Stirrer
· Pillsbury Easy Frost- Cream Cheese
· Pillsbury Pumpkin Cookie Mix
· Smucker's Hot Caramel Topping
· Smucker's Natural Creamy Peanut Butter
· Smucker's Orange Marmalade
· Smucker's Orchard's Finest- Strawberry
· Uncrustables Sandwich Keeper
· Uncrustables VIP Coupons (2)
· White Lily All-Purpose Flour
Awesome, right? Perfect for holiday sampling 🙂
All you have to do to enter is leave me a comment. Say whatever you like…tell me how much you love Smucker's, or tell me what you are doing for the holidays…OR call me out on my dorkiness for posing with the dough boy. Up to you!
*This contest is open to US residents only and will close on Monday, November 28th at 11:59 pm.
CONTEST CLOSED