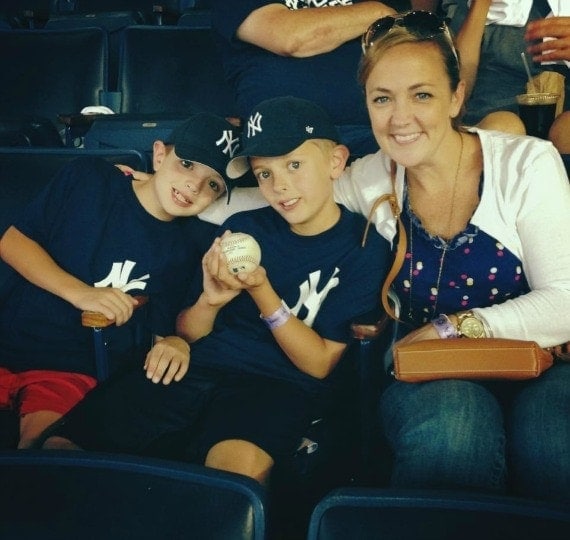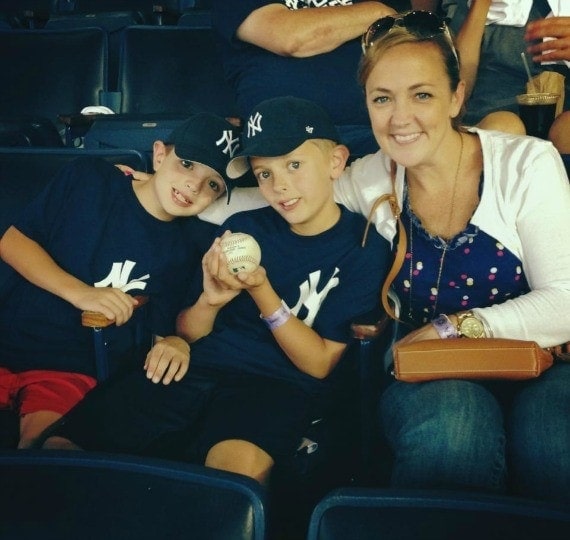 When I was little I lived in Houston. Regardless to say we were (and still are) huge Astros fans. I grew up in a baseball family, visiting Cooperstown and the Hall of Fame, attending games quite frequently and playing catch in the backyard.
Also, when I would spend time with my grandparents, who lived in Florida at the time, my grandpa would plan trips to see the teams play in Kissimmee for Spring training and also planning visits to the local triple A teams near their home.
Long story short, I grew up with baseball. My Grandpa taught me to keep score, learn the stats…while my dad and brother were always playing catch and watching the games on tv when we didn't get to go to the stadium.
At the heart of all these baseball memories was Cracker Jack.
Sitting in the stands, eating our bags of Cracker Jack Snacks, keeping score and watching the game.
So a few weeks ago when Cracker Jack Snacks contacted me about making some memories with MY family I didn't even have to think twice. YES and YES!
Here's the thing…when you mention Crack Jack to most people, suddenly you are overcome with feelings of nostalgia…at least I was.
For me, Cracker Jack is synonymous with baseball, summer and family.
Cracker Jack thought taking a mini road trip with my family and attending a baseball game would be a great place to start…
And I live in New Jersey now so Yankee Stadium is only about an hour away. Off we went.
Needless to say, my kids who are 8 and 10 were more excited than my husband and myself.
Eating Cracker Jack at Yankee Stadium. Is there anything more American?
We decided to leave for the city after my boy's soccer practice in the evening, so we would avoid NYC traffic. It worked perfectly.
We checked into our hotel, a great family oriented hotel located right on 5th Ave, and decided to take a walk over to Time Square…and well, eat ice cream…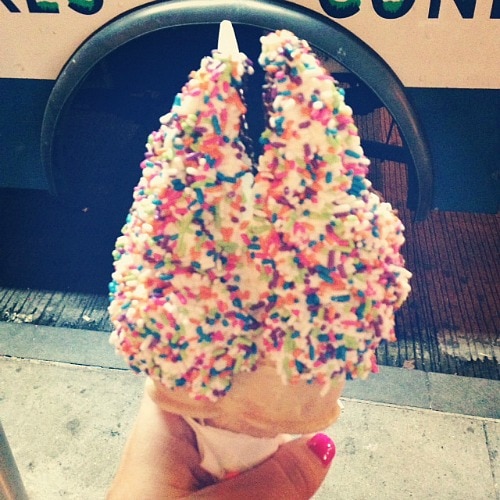 By that time it was fairly late and my kids were anxious to get back to the hotel and jump on the beds, so we turned in for the night.
The next morning we decided to see some NYC sites that we don't normally do. My husband works in the city quite frequently, so you forget to be a tourist in your own town!
We stopped by and got some fab NYC Doughnuts…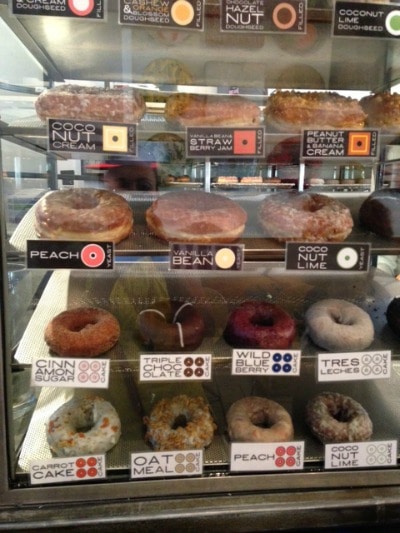 So delicious!
Then we thought it would be fun to take the kids to the top of the Empire State Building! I've only done it once, and it's definitely a memory!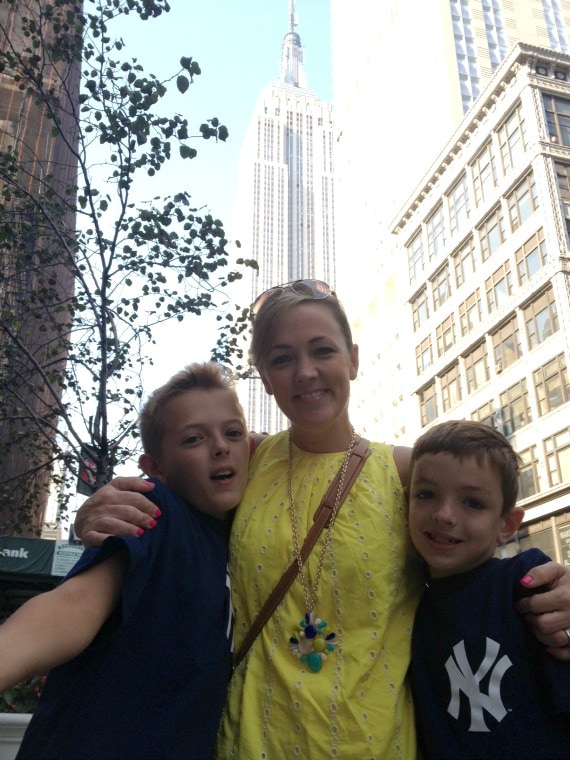 The line was actually fairly short, which was nice…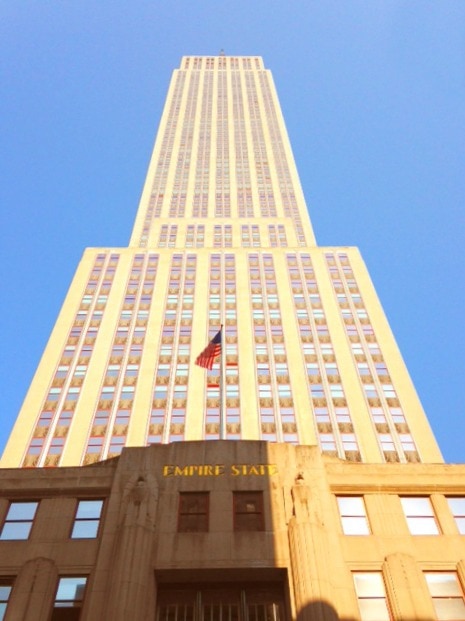 Here's picture from the top…
The weather was GORGEOUS so we could see the entire city!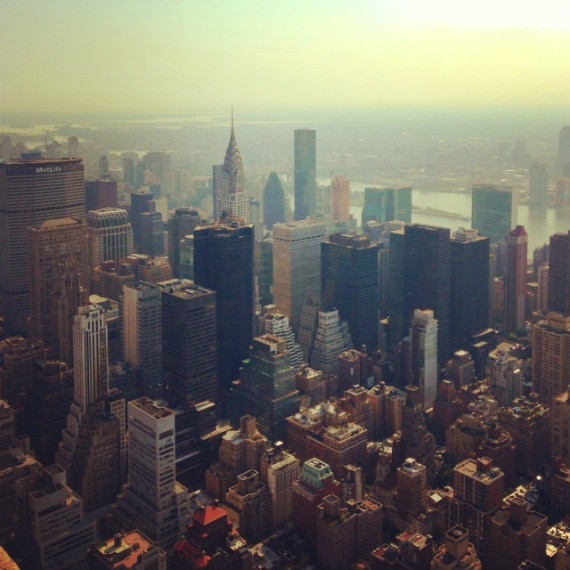 Later in the day, after tons of walking, eating and shopping we headed over to the stadium.
My husband wore his Crack Jack shirt to represent!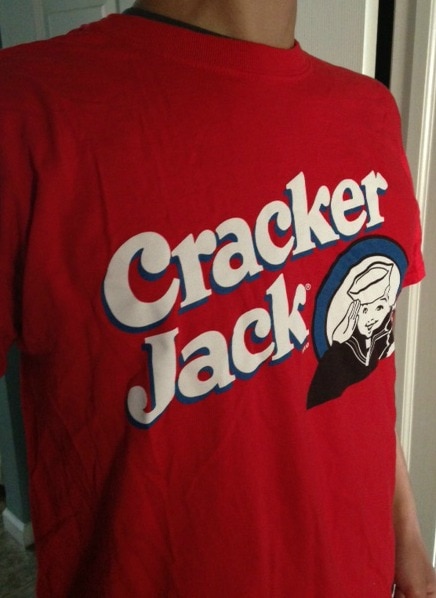 Also, the subway at 5:30 on a weekday = CROWDED! We squished together like sardines…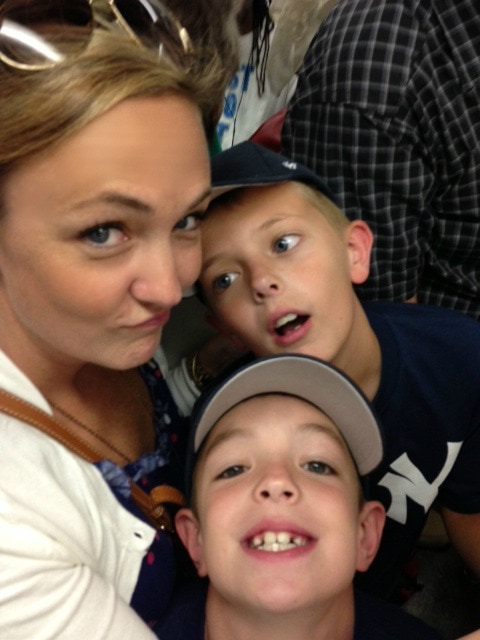 When we got to our seats we were LOVING the view!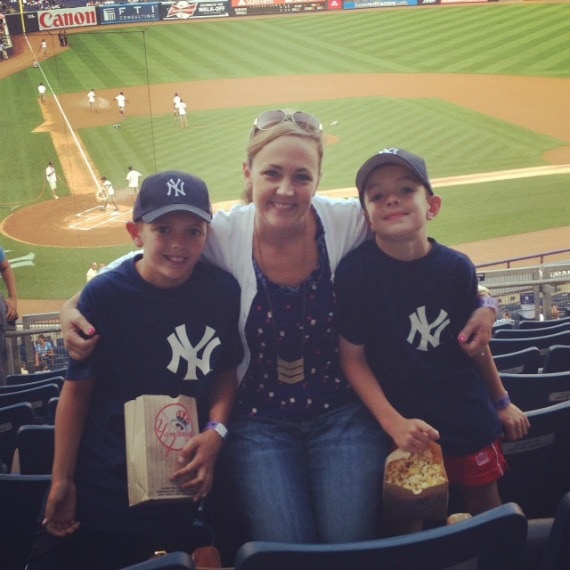 The popcorn, sodas & peanuts were all free, fantastic!!
And they had the sweetest cupcake stand right by our seats…it was meant to be!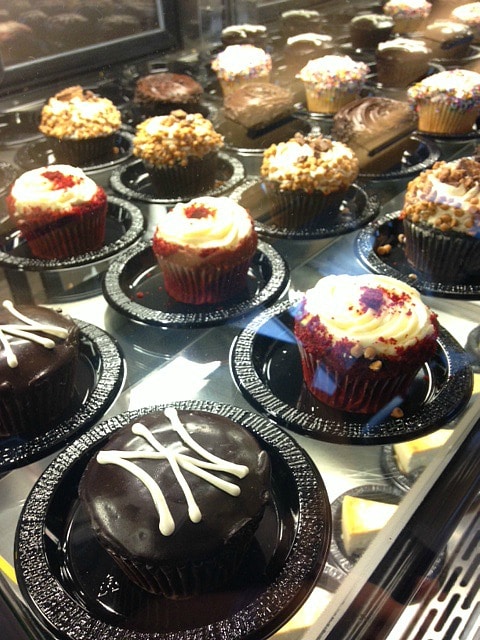 But of course we got bags of Cracker Jack to enjoy!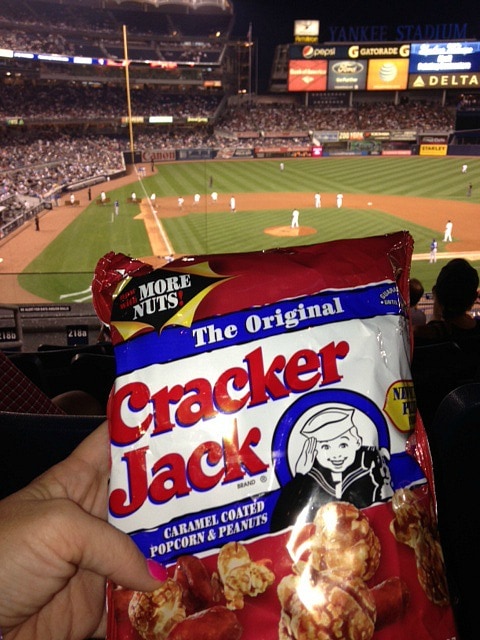 Here are my boys and I when we were able to pry the Cracker Jacks away from my husband!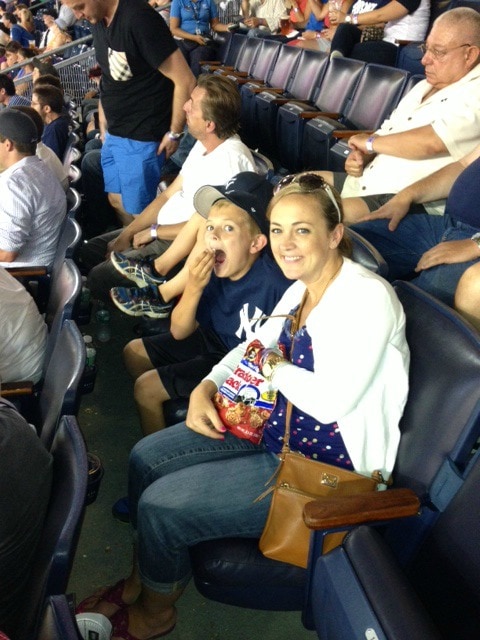 The game was fantastic and we were able to see Ichiro Suzuki hit his 4000th hit, which was SO exciting!!
AND to top the whole night off we got a foul ball!!! We couldn't believe it!
It's was totally magic and something my kids will NEVER forget!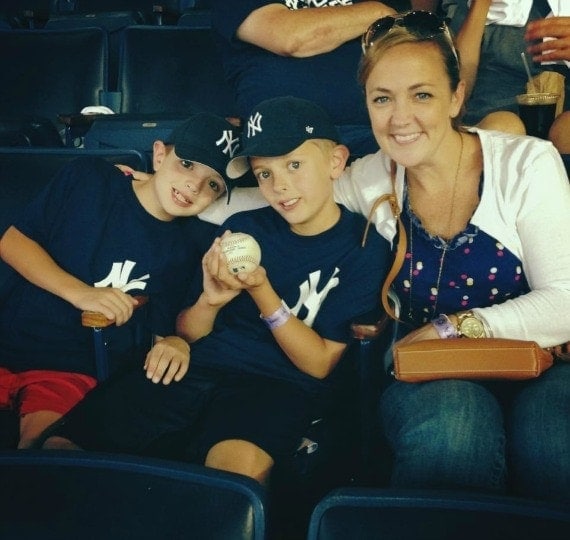 The night honestly couldn't have been more perfect!
We are so blessed to have had this trip with our kids thanks to Crack Jack Snacks, creating the perfect family memory and tradition! This will be something we will be doing every summer form now on…
I would love to hear your Crack Jack memories!