These Bananas Foster Cookies are RIDICULOUSLY GOOD! Soft banana cookies, loaded with white chocolate and drizzled with Brown Sugar Rum sauce! If you love the classic dessert (or even if you don't) you will fall in love with these cookies. You can absolutely leave out the rum and they will be just as good!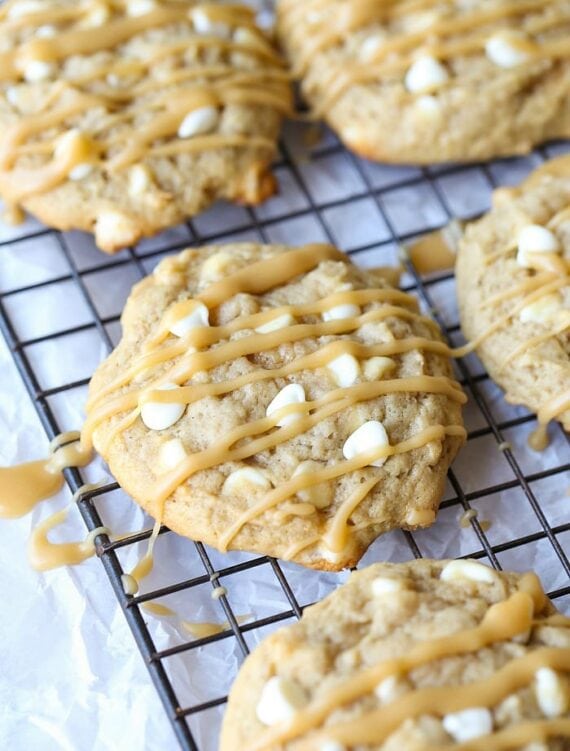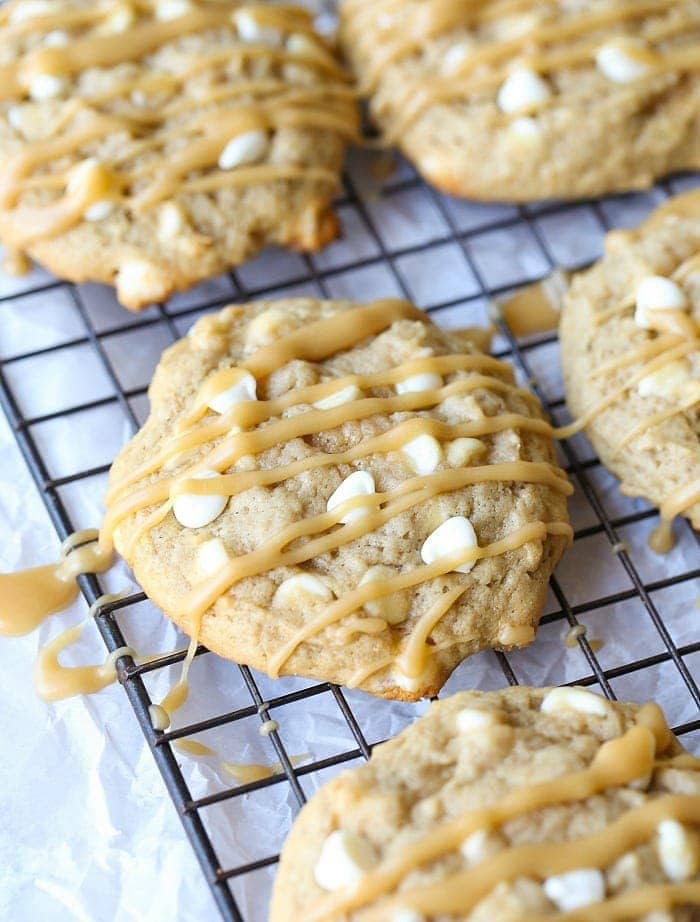 Sometimes I have an idea that I think might be good but I'm not CRAZY excited about. They all can't be winners, right? You see I know Bananas Foster is a whole thing in the world that people love, but I happen to not be a huge fan of alcohol in my desserts, so the rum aspect always turned me off a bit. I'm weird, I know.
But I thought if I were to turn Bananas Foster into…say…cookies maybe it could be a whole thing in its own way. So, I hopped into the kitchen to play around with bananas, rum and brown sugar. It's a tough life.
Turns out maybe they all CAN be winners. Because y'all. These cookies are freaking delicious. I added a little rum to just the drizzle, so they weren't overly "rummy" and for me it was perfect. If you like a little more alky-haul in your life, go ahead and add a little more extra. I won't tell 🙂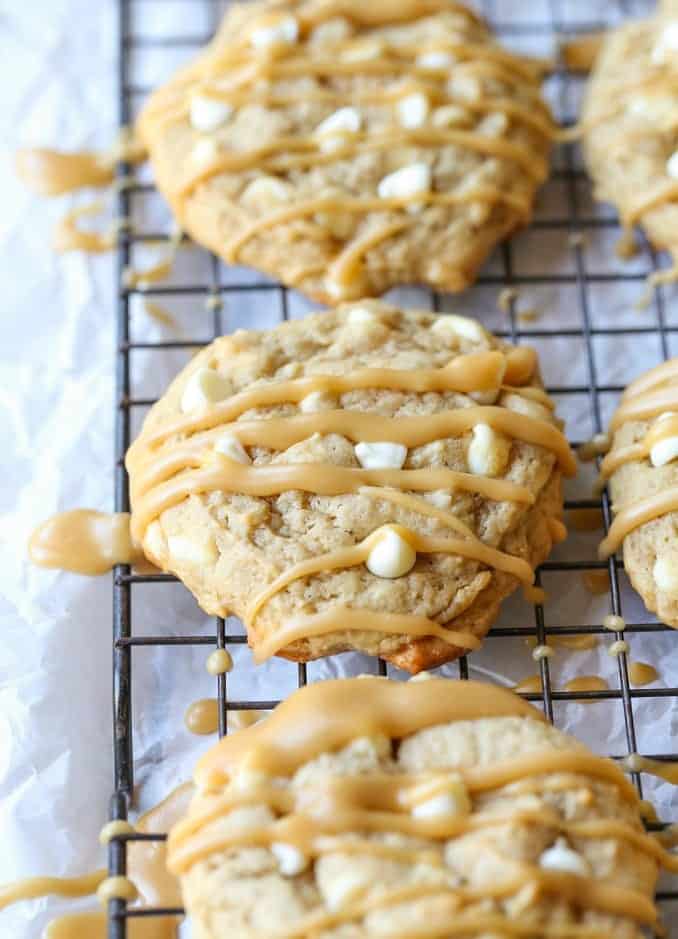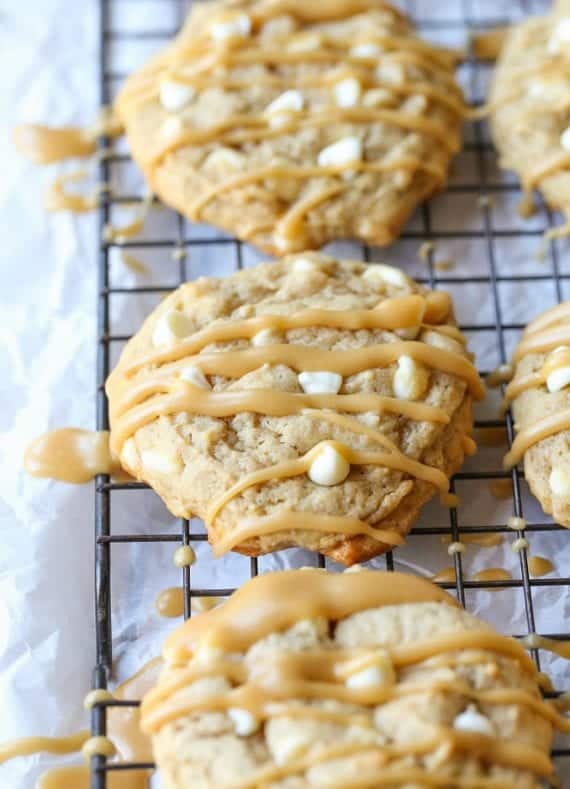 The the bananas, the white chocolate chips and the brown sugar-rum icing seriously makes these one heck of a cookie. You're going to love them.
I posted the full recipe over at Imperial Sugar today.