Rice Krispies Treats Movie Popcorn are the cutest little snacks that I've made in a long time! They're tasty while also being a fun centerpiece or favor idea for a party.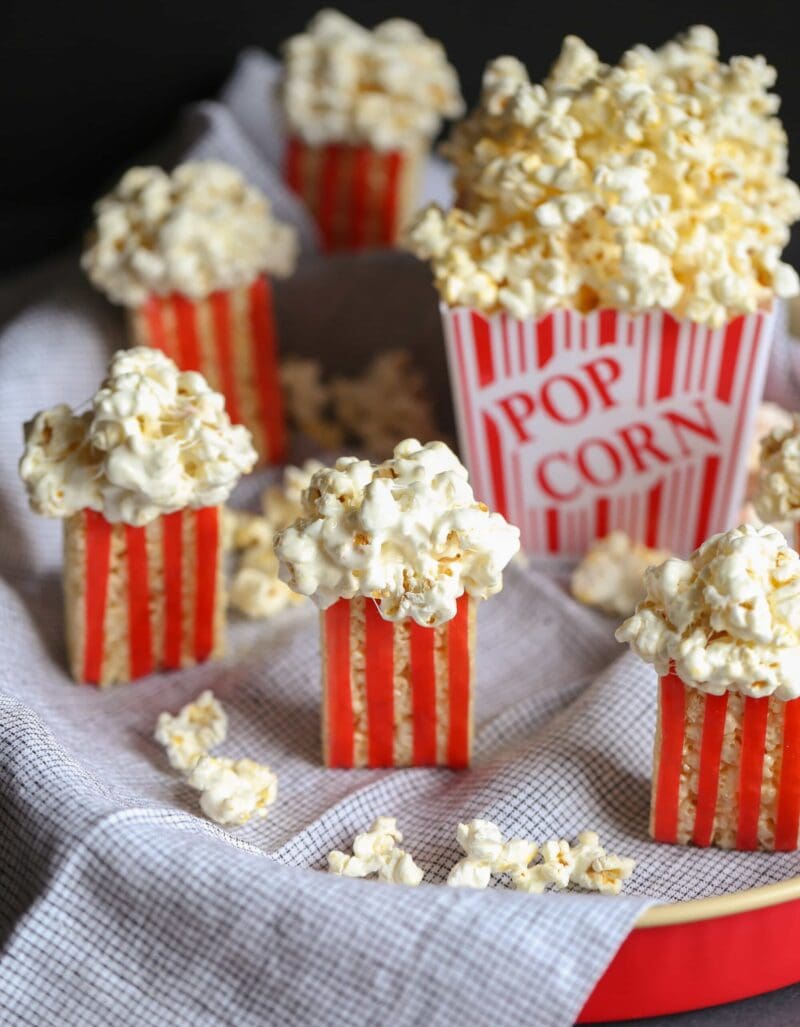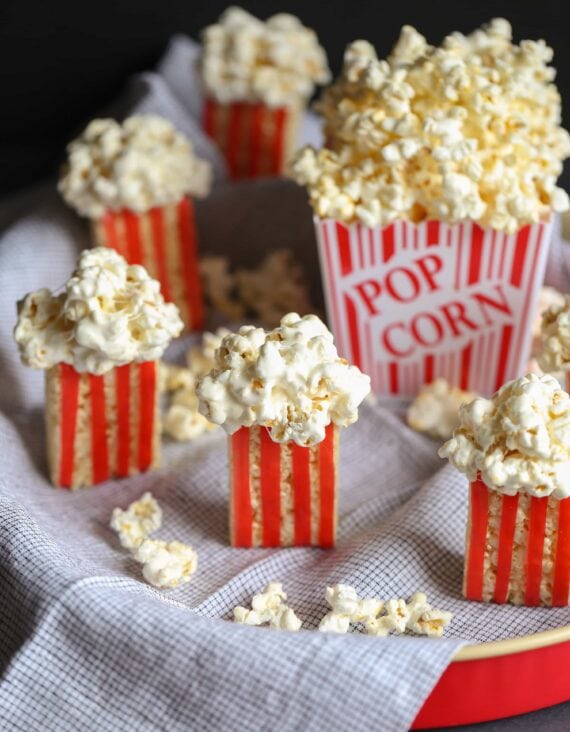 It's always fun when delicious and adorable come together. It doesn't happen that often, but it's nice when it happens.
I officially gave up on a crafty food a while back. When my kids were smaller I was all about an adorable treat…but as they've gotten older I've lost my crafty vibes. I have to say, I'm not super sad about it…a tasty snack always trumps a cute one. But today we've got a definite two-fer.
You have the salty/sweet gooey marshmallow coated popcorn on top of a Rice Krispies Treat lined with fruit leather to look like a popcorn container.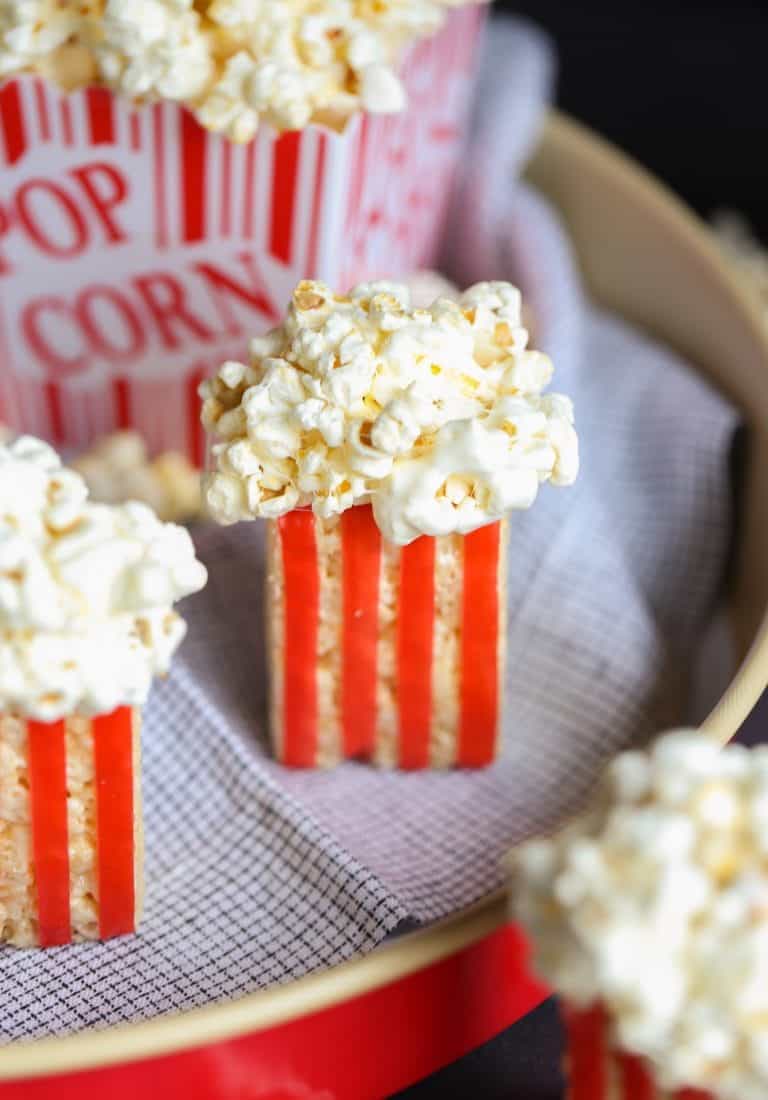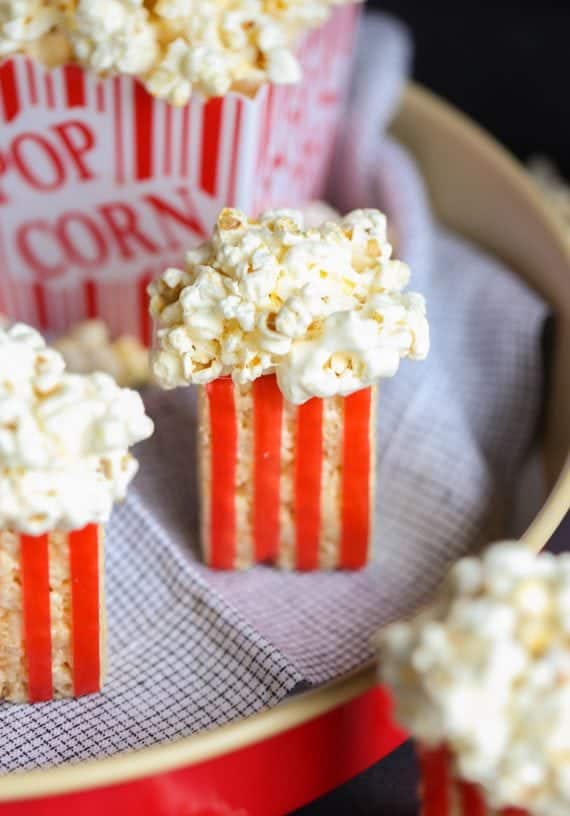 Wrap these in cellophane for an adorable party favor, or make them into a centerpiece for a Pinterest worthy table setting. AND it's officially summer blockbuster movie season, so they happen to be right on trend. I'm covering all the bases here.
The "how-to" is super straight-forward and I'm super pumped to be posting all about it today over at Kellogg's!
Hop over to check out the full tutorial and see my major shortcut ingredient!