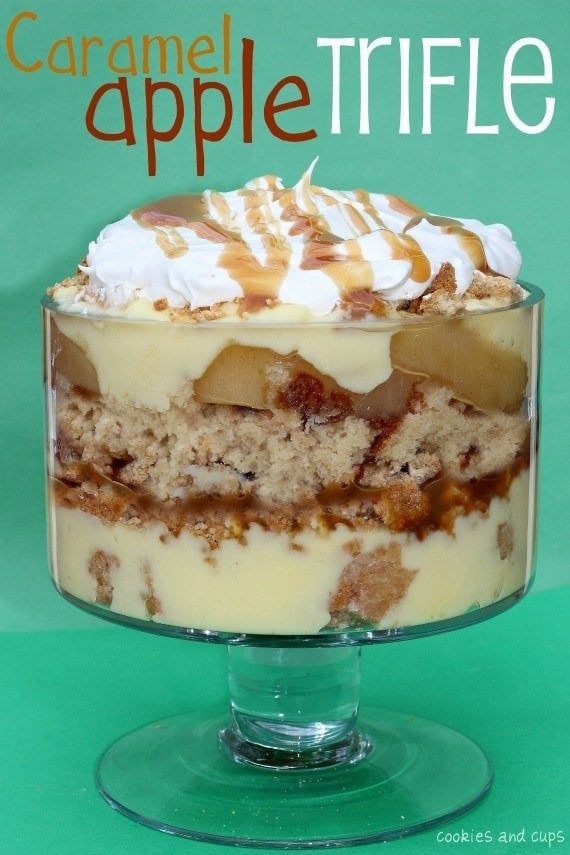 So today is Tuesday.  I kinda think it's the most boring day of the week.
It's not universally hated, like Monday.  There is no way that the Bangles would have had a hit record with "Just another Tragic Tuesday".
Tuesday doesn't have the honor of being called "Hump Day"…which, now that we're on the subject, is hugely inappropriate.  Who even says that besides radio DJs and awkward grocery store cashiers who are trying to create a dialogue as they scan your Golden Grahams?
Next is Thursday.  Everyone loves Thursday because, well, it's almost Friday.

MY OTHER RECIPES
And then there's Friday, who even got it's own restaurant.
Yeah, Tuesday is the sophomore year of the days of the week.  Completely forgettable.
So I am going to deem today "Trifle Tuesday".
Sure, they're retro and grandma-ish, but the possibilities are endless.
So come on now and get your trifle on like it's 1985.
Trifle Tuesday ~ it's happening.
This trifle is easy.  It's basically layering anything yummy you want all in one dish and calling it a dessert.
Here's what I used: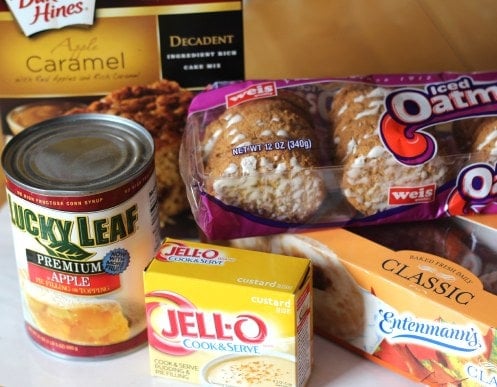 *not pictured caramel sauce and Whipped Topping*
I started with Apple Cider Donuts…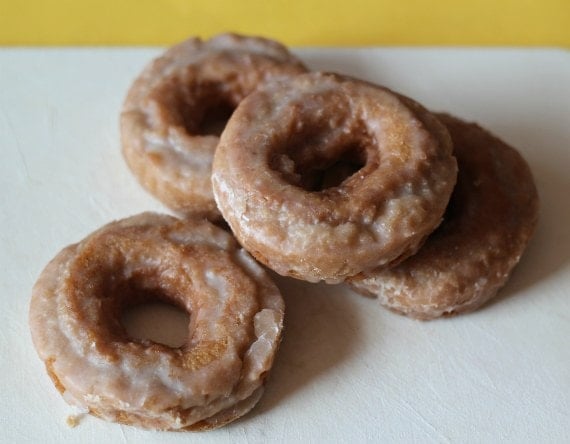 I cut them up and lined the bottom of the trifle dish.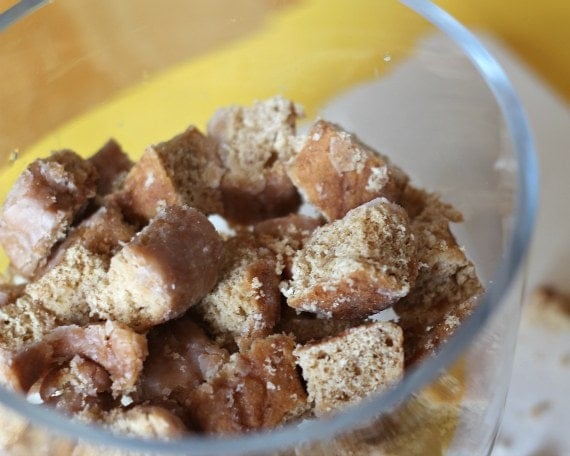 I plopped some custard on top of the donuts then topped that with oatmeal cookies that I chopped up.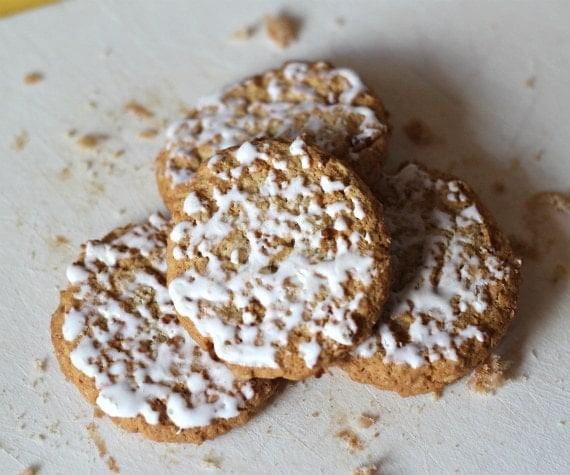 Drizzle some caramel on top of that.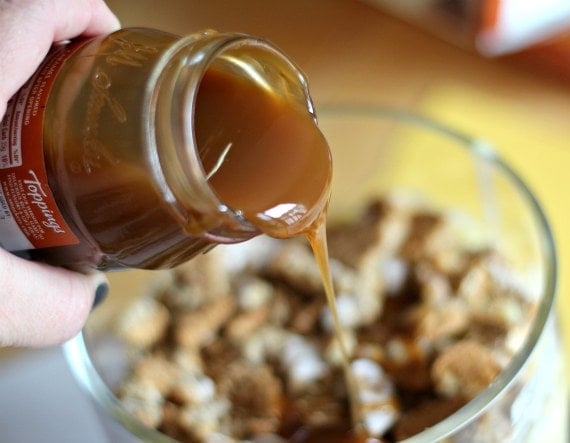 Then top that with some cake.  I made Duncan Hines Decadent Apple Caramel Cake, but you could use pound cake or yellow cake or white cake or vanilla cake.  Look, just as long as it's cake, mmmkay?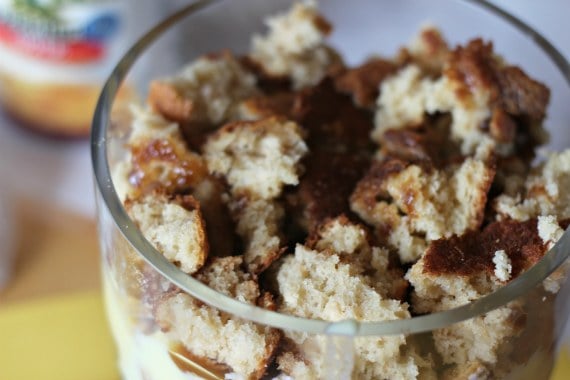 Spread some apple pie filling on top of that…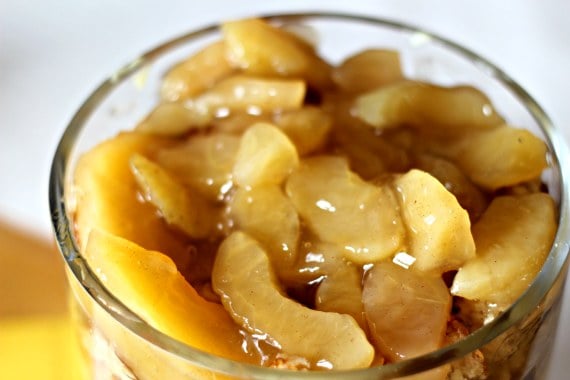 and then plop some more custard on and more oatmeal cookies…
There's no exactness to this.  Relax people…you don't have to measure.  Embrace it.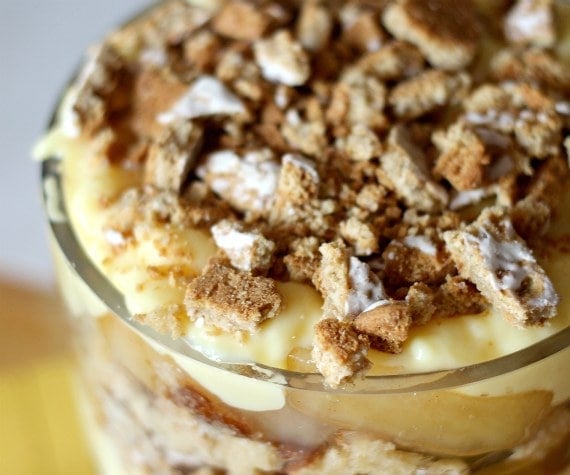 Now top it all off with some Whipped Topping and some more caramel.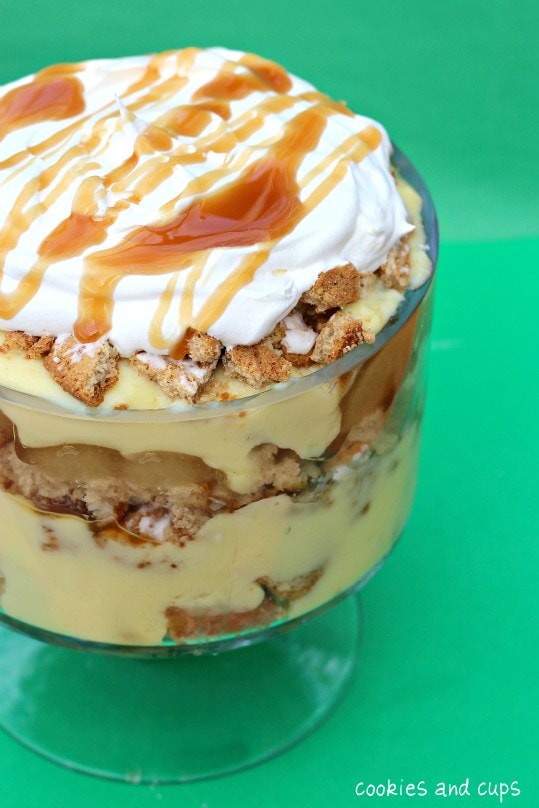 [print_link]
Recipe: Caramel Apple Trifle
Ingredients
1 baked cake (apple, white, pound)
1 can apple pie filling
1 jar caramel sauce
Apple Cider donuts (approx 4-6 depending on size)
prepared vanilla pudding or custard
coarsely chopped oatmeal cookies
whipped topping
Instructions
In a trifle pan layer all your ingredients starting with the donuts, pudding, cookies, caramel, cake, apple pie filling, pudding, cookies…
continue layering until the trifle dish is full finishing with whipped topping and a drizzle of caramel.
————————————————————–
GIVEAWAY CLOSED!
Now for the giveaway.
This one is from Easy Canvas Prints .  This is the easiest most fun way to display your pictures!
They offered me an 11×14 sized print, so I quickly took them up that.
Uploading the picture and designing my canvas was a total breeze.  It took me all of 5 minutes.  I ordered and a week later I received this in the mail…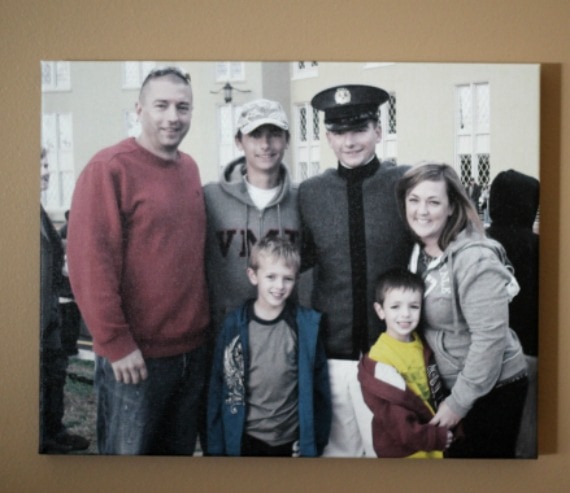 Such a fun and different way to display your photos.  I love it.
Easy Canvas Prints wants to give a reader an 11×14 canvas print too…yay!
All you have to do to enter is leave a comment here.
       **If you would like an additional entry go on over and like Easy Canvas Prints on facebook then pop back and leave me a message telling me you did it.
To enter you must be a U.S. resident *excluding Hawaii and Alaska
Contest ends Sunday, October 9th at 11:59 pm EST.  Winner will be chosen using random.org. 
CONTEST CLOSED!