Chocolate Caramel Cookies are like German Chocolate Cake in cookie form! A fudgy chocolate cookie, topped with caramel coated coconut and drizzled with melted chocolate. There is so much to love!
CLICK HERE FOR THE FULL RECIPE!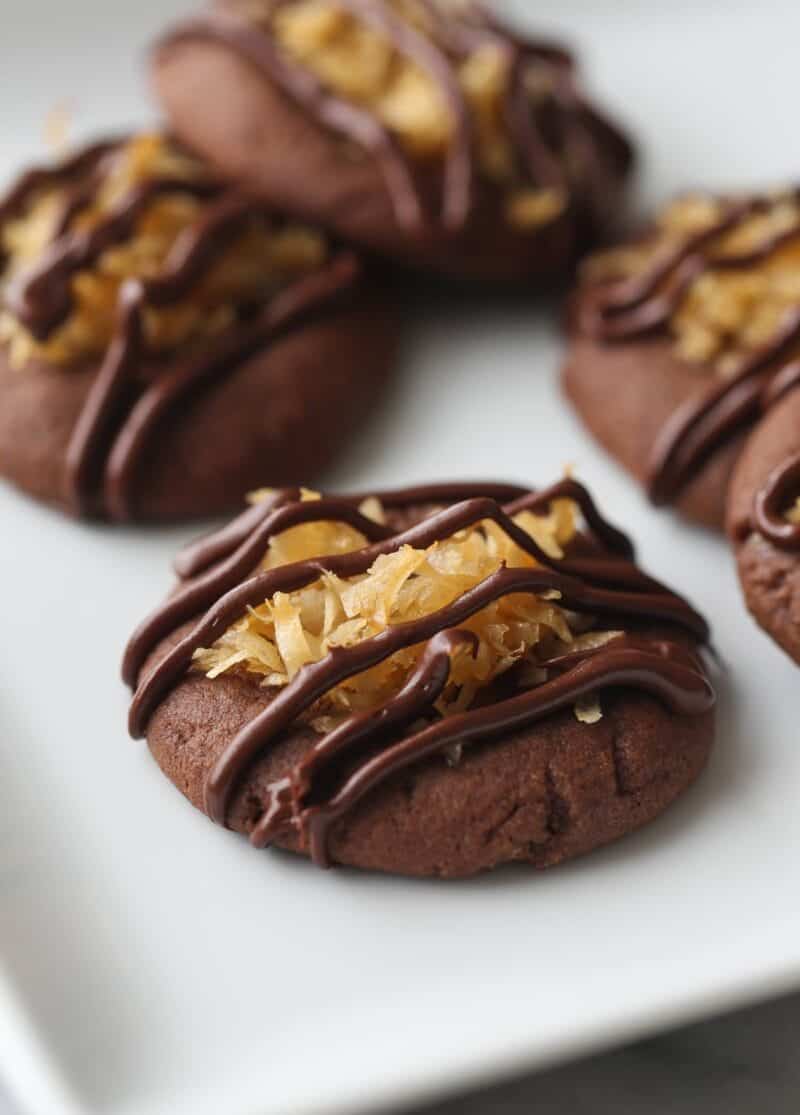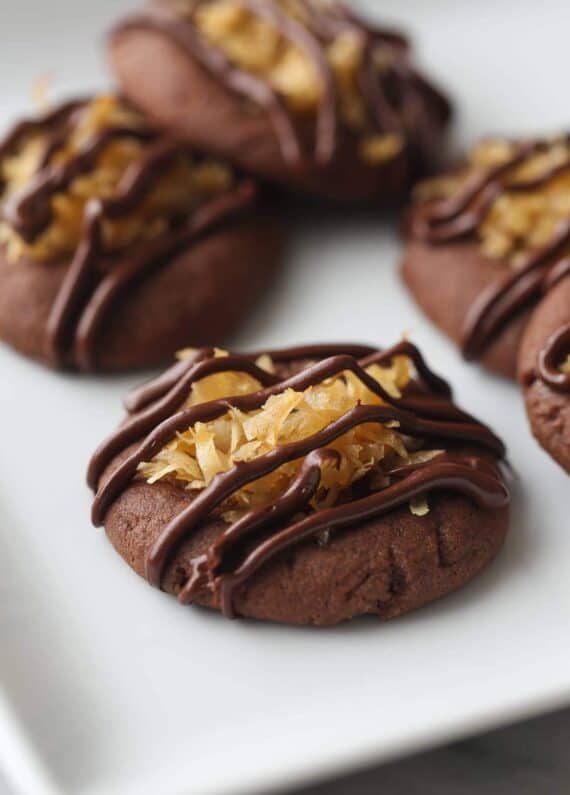 I've partnered with Imperial Sugar on this recipe. Thank you for supporting the brands that make this website possible!
Oh friends, this is it! Today is the FINAL DAY in the 12 Days of Christmas Cookie Series! I have LOVED every minute of this series. I hope you have too.
If you have missed any of the first 11 days, scroll to the bottom of this post where I am recapping all the fun cookies! I think there is something on the list for everyone!
BUT let's finish the 12 days on a high note. With chocolate. And caramel. And coconut. You in?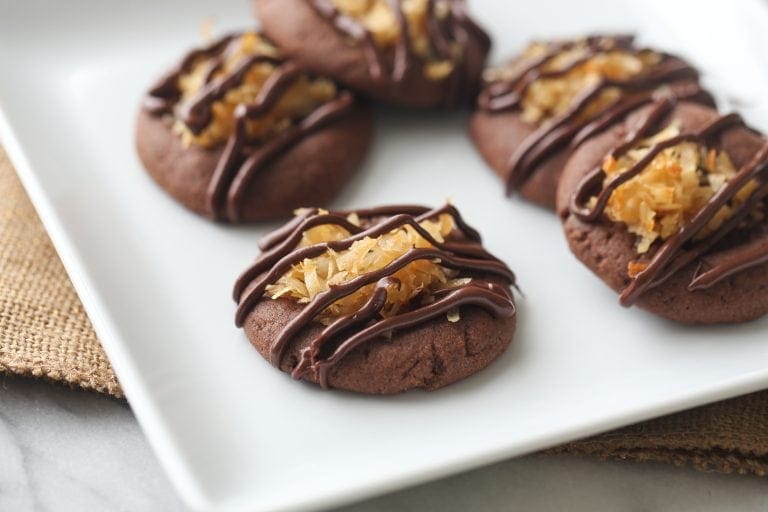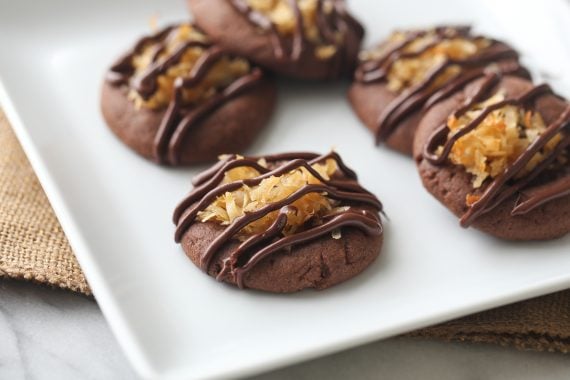 The base of these cookies is a lot like a chocolate thumbprint…so really could could "fill" them with just about anything!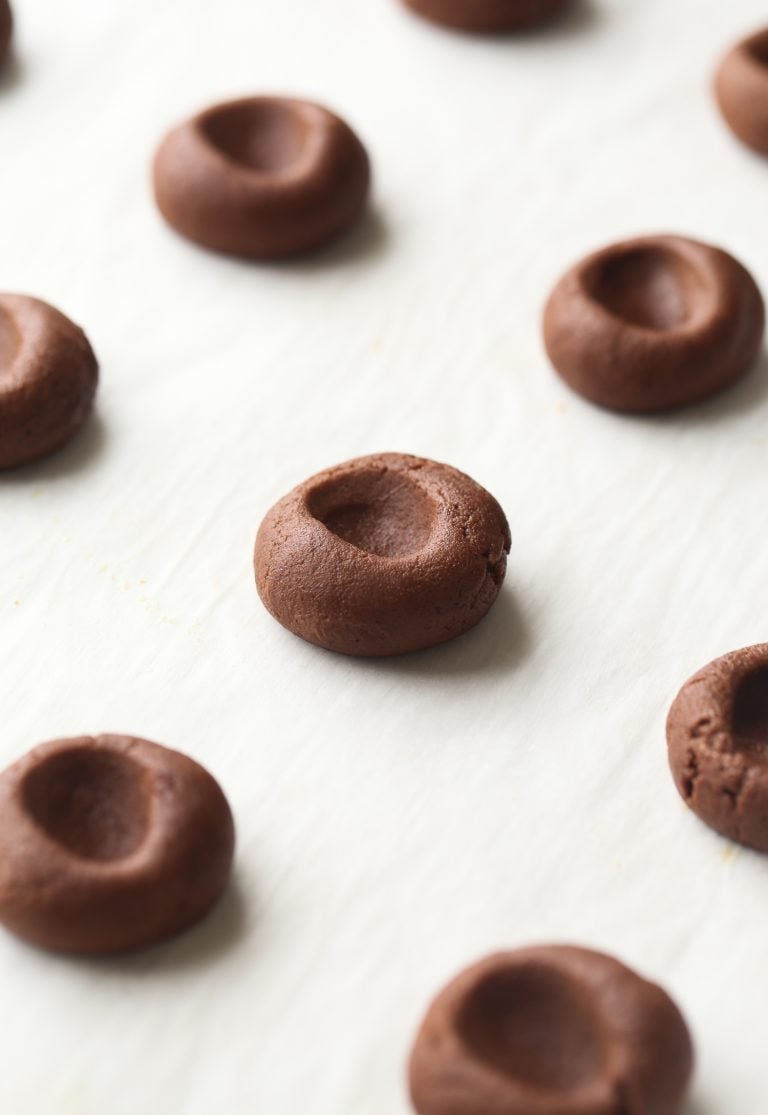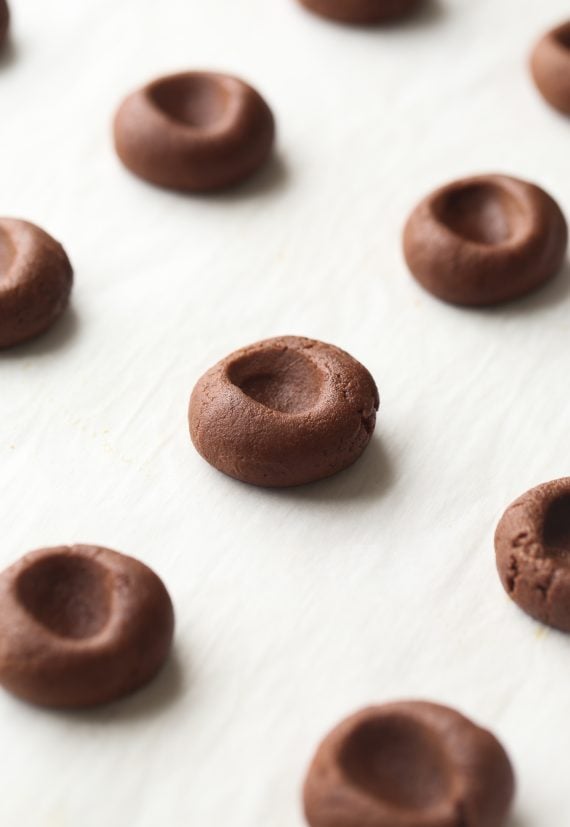 But today, caramel and coconut is where it's at!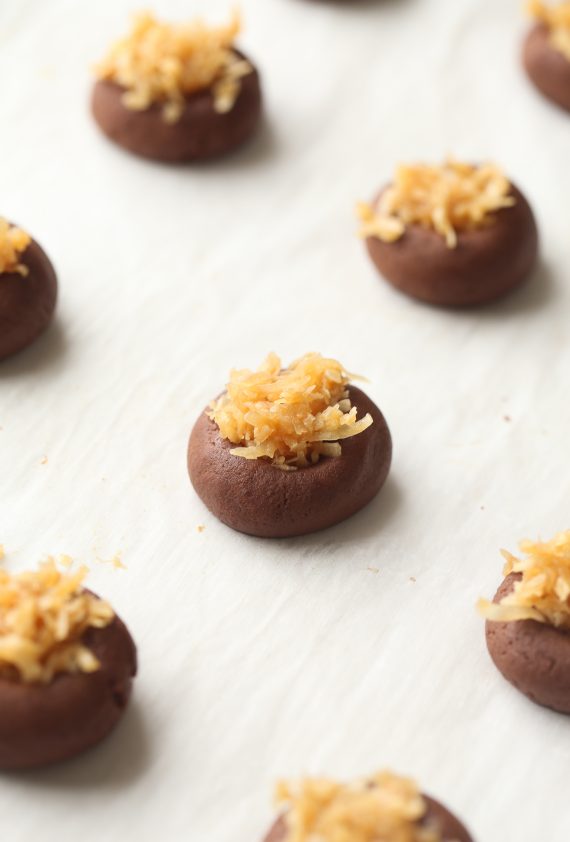 When they bake they look a little like this…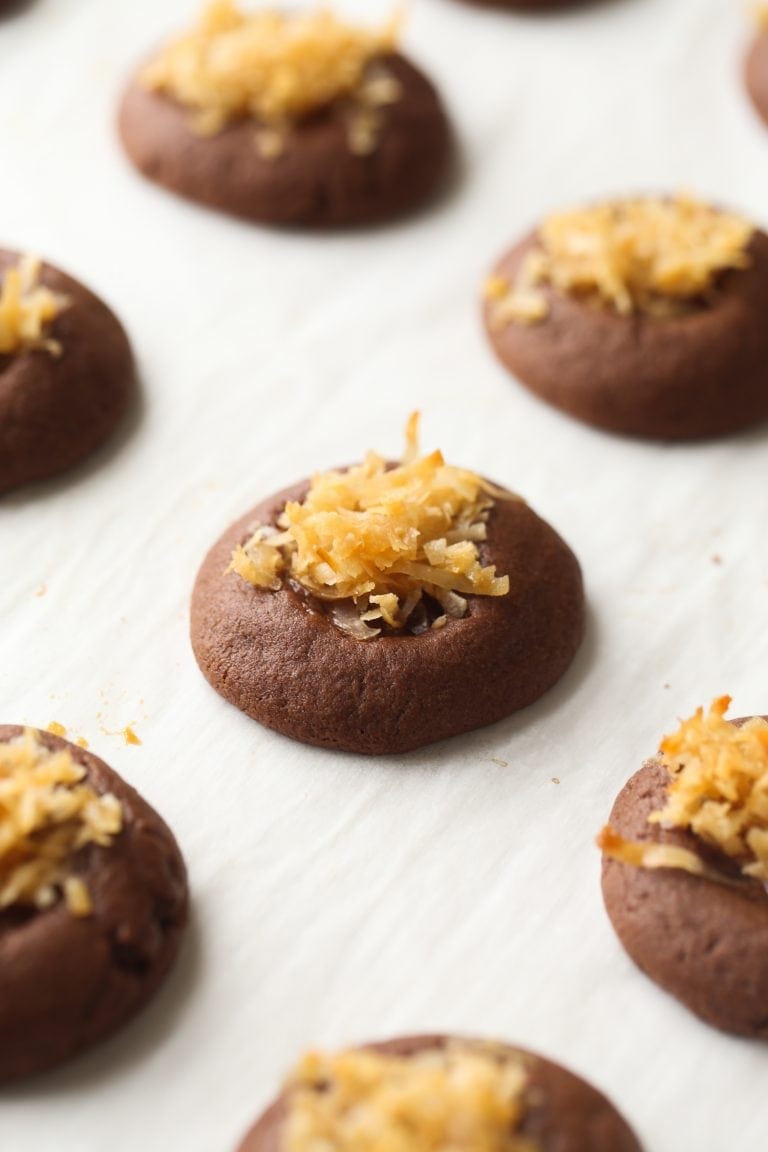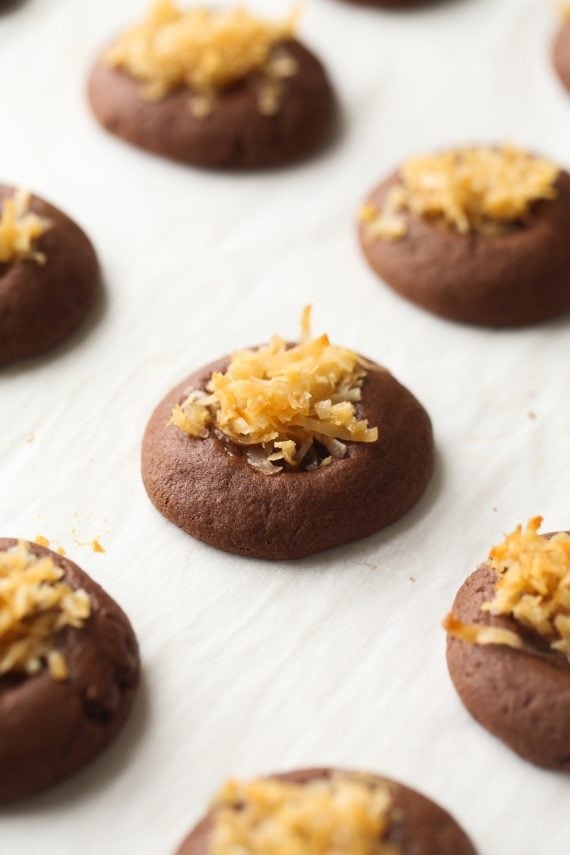 Pretty enough, but what if…WHAT IF… we drizzled them with more chocolate. I mean I wouldn't be opposed.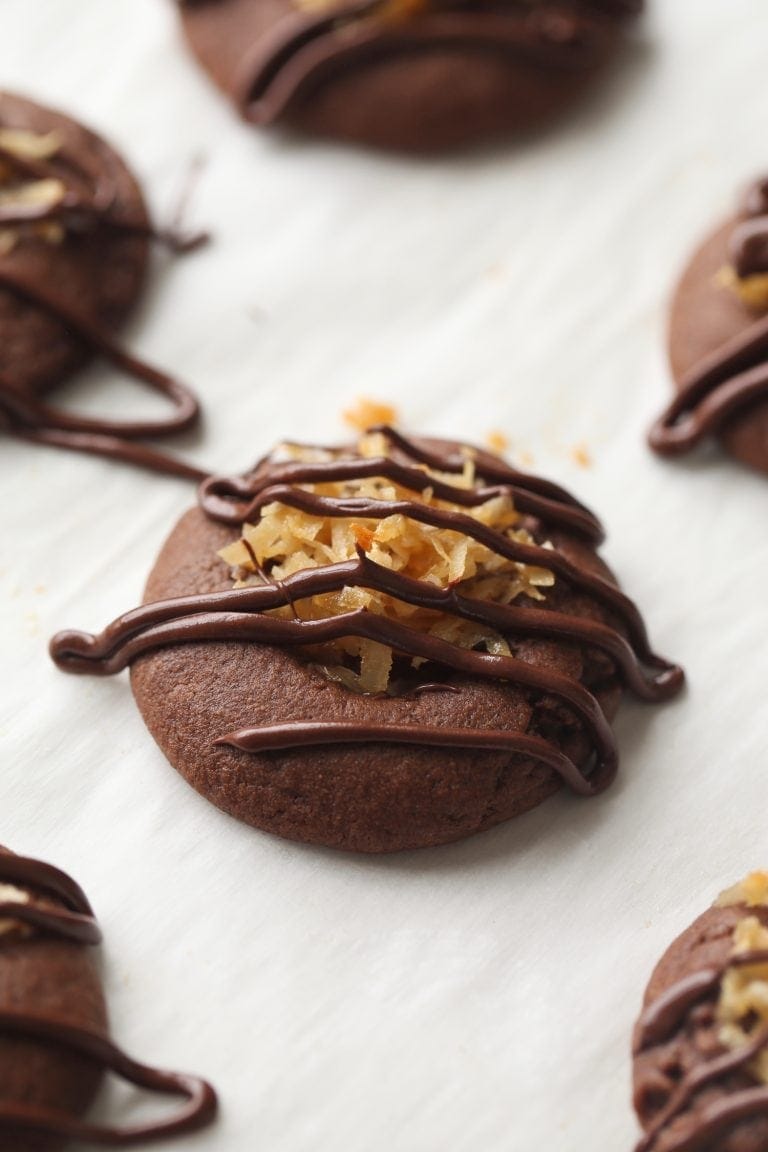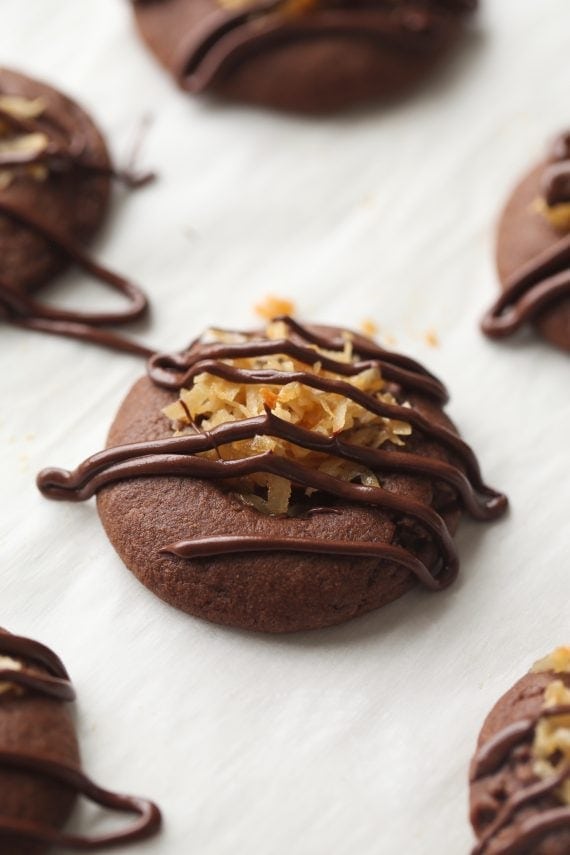 I am sharing this final 12 days of Christmas Cookies recipe over at my friends Imperial Sugar. So hop over for these Chocolate Caramel Cookies!
And like I said, if you missed any of the the first 11 days, here you go…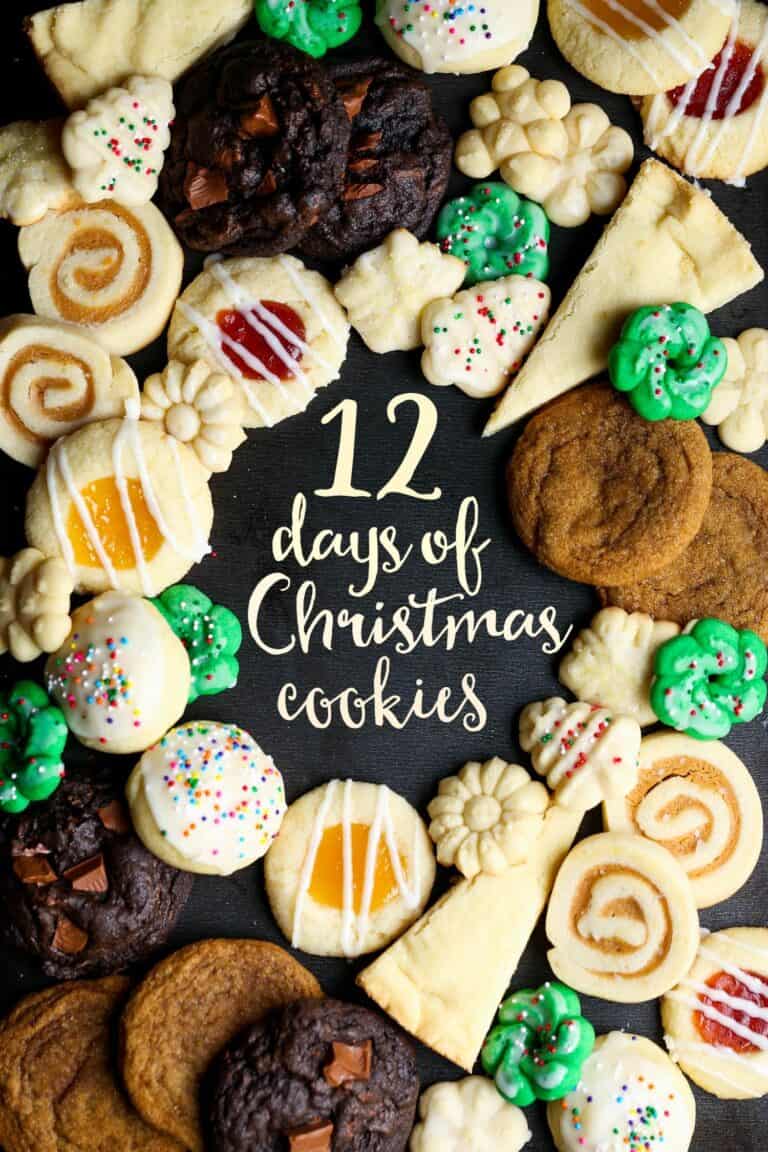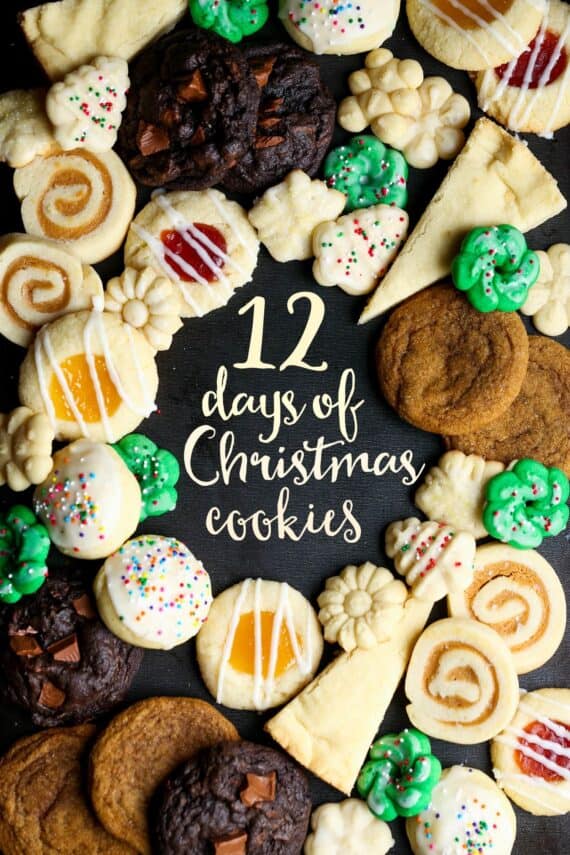 Day 1: 3 Ingredient Shortbread
Day 2: Double Chocolate Mocha Cookies
Day 3: Salted Caramel Pinwheel Cookies
Day 4: Perfect Spritz Cookies
Day 5: Lemon Thumbprint Cookies
Day 6: Milk Chocolate Lace Sandwich Cookies
Day 7: Coconut Snowman Cookies
Day 8: Red Velvet Snowball Cookies
Day 9: Soft Molasses Cookies
Day 10: Orange Cranberry Meltaway Cookies
Day 11: Italian Ricotta Cookies