Oh you guys, these Death by Chocolate Chip Cookies are for serious chocolate lovers. They're jam-packed with 3 kinds of chocolate…super thick and soft and perfect with a glass of milk!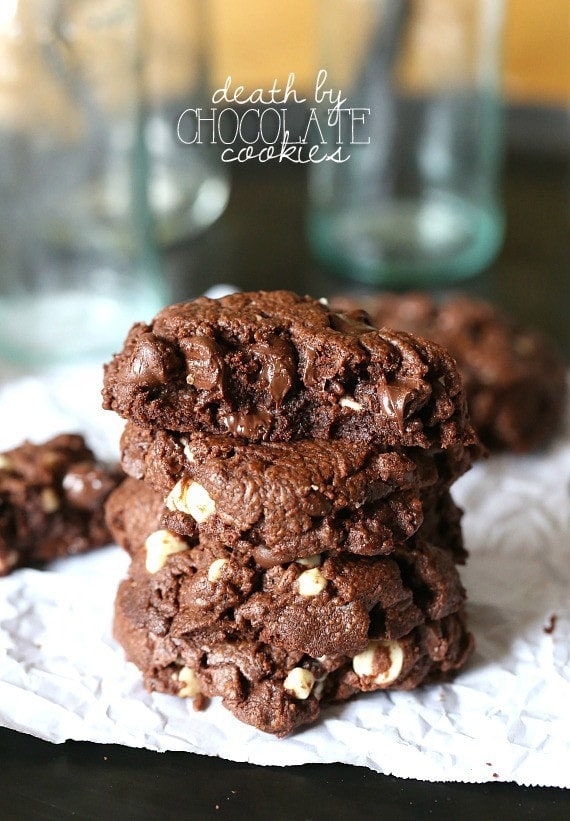 Is it wrong to say that lately I've been kind of "off" chocolate?
Please love me.
Maybe it's the warmer weather..maybe it's the abundance of chocolate that I have consumed over the years and my body is revolting…not sure, but my taste buds haven't been jumping for joy at the thought of a rich chocolatey treat lately.
Until last week.
You see, this year I am partnering with Imperial Sugar to create recipes for their site. It's sort of a no brainer, because 99% of what I make contains sugar, and Imperial is the best…so…
Anyhow, they asked me to make some Death by Chocolate Cookies. And suddenly and temporarily I had the urge to create the thickest, softest, most rich chocolate cookie ever to walk the face of the earth.
Mission accomplished.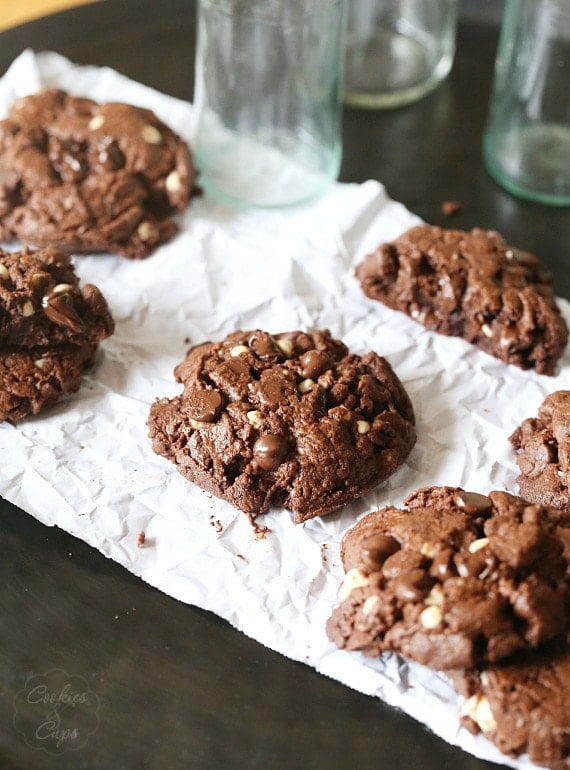 Let's see, in these cookies there is milk chocolate, semi sweet chocolate, white chocolate AND cocoa powder.
I used melted semi sweet chocolate along with the cocoa powder in the cookie dough to really amp up the chocolate-ness. Then studded it with more semi-sweet chocolate along with milk and white chips too.
You don't need many of these guys to quench the chocolate craving, so that's a bonus. Like an appetite suppressant cookie.
Dude, I just made an invention!
Anyhow I strongly suggest you get your chocolate arsenal together and get to baking…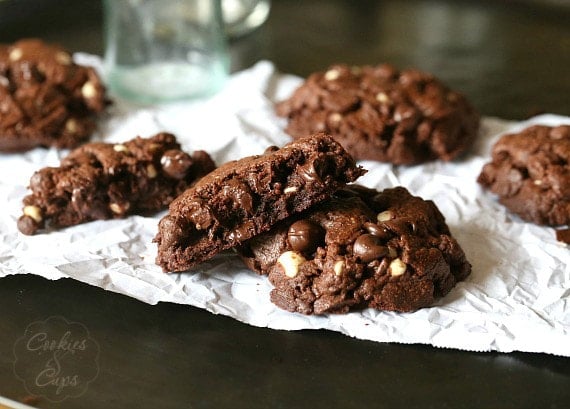 These Death by Chocolate Chip Cookies are everything you would want them to be…and more!
Hop over to Imperial Sugar for the FULL RECIPE!