This luxurious and creamy Dulce de Leche Swirled Vanilla Fudge recipe is made with cream cheese and white chocolate, swirled with ribbons of rich caramel-flavored dulce de leche!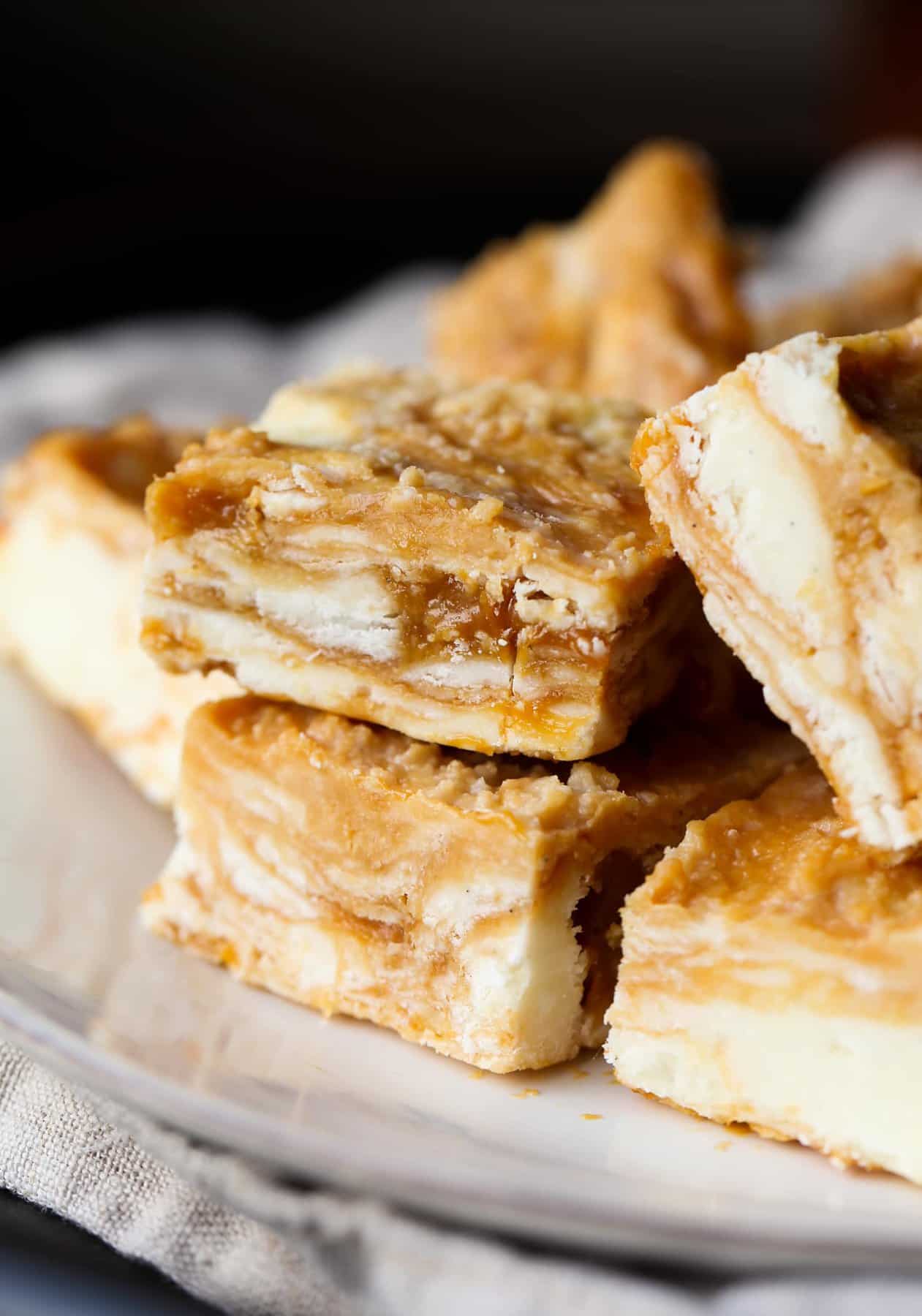 Can we just talk about the fact that it's officially my favorite season of the year?! It's the season where making cookies and candies and cakes and FUDGE all month long is not only perfectly acceptable, but encouraged!
I am just in love with life right now.
And first up on my holiday baking list for you gorgeous people is this White Chocolate Dulce de Leche swirled fudge…because seriously omg.
Yes, this is sweet….so if you're one of those people who doesn't love a sweet dessert, it's ok for you to move along. But let's just focus on the fact that this is fudge, which is supposed to be sweet. And since this is WHITE CHOCOLATE fudge, swirled with DULCE DE LECHE we're doing sweet overtime over here.
Brace yourselves because this one is a doozy, in the best way possible!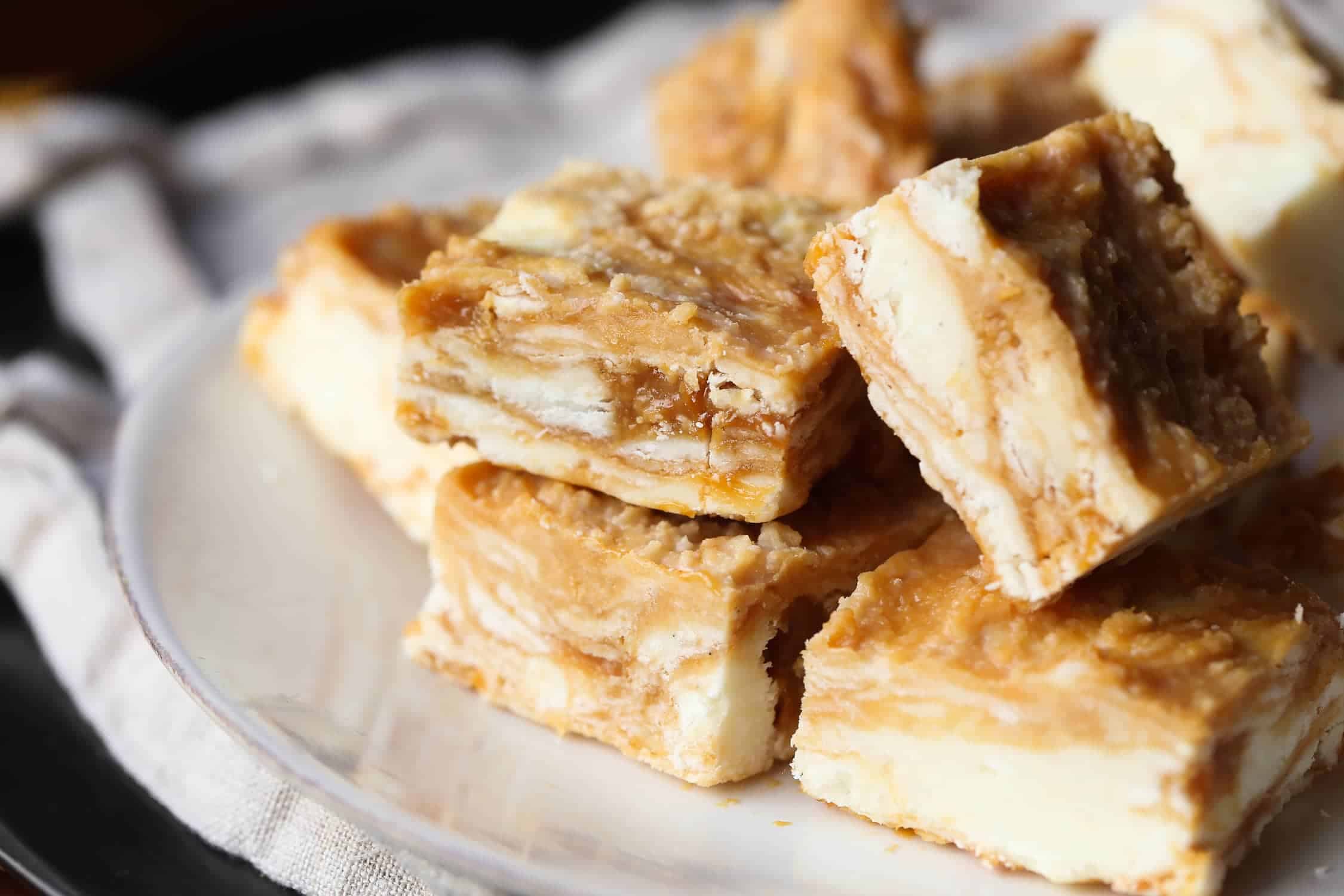 What I love about this specific recipe is that I used cream cheese as well as white chocolate to cut the sweetness ever so slightly. I tried this recipe using white chocolate and sweetened condensed milk, and while delicious, I got 4 cavities simply by sampling.
You mix cream cheese, powdered sugar, white chocolate and vanilla together. And then using a store-bought dulce de leche, you just swirl it through!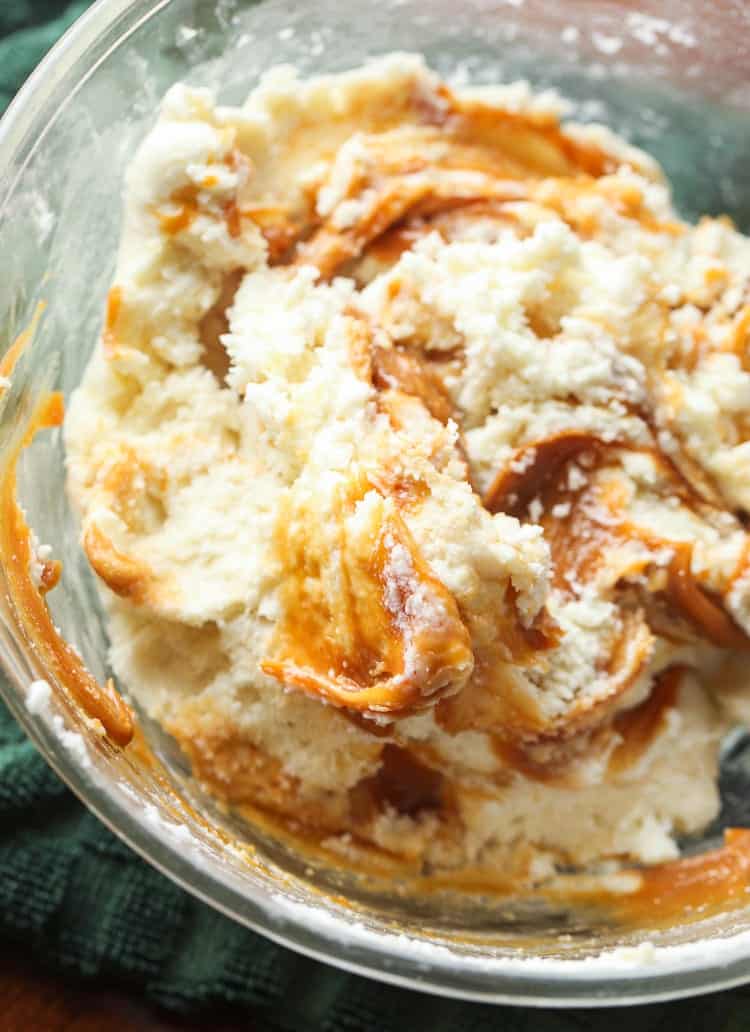 Press it into a pan and let it chill to firm up!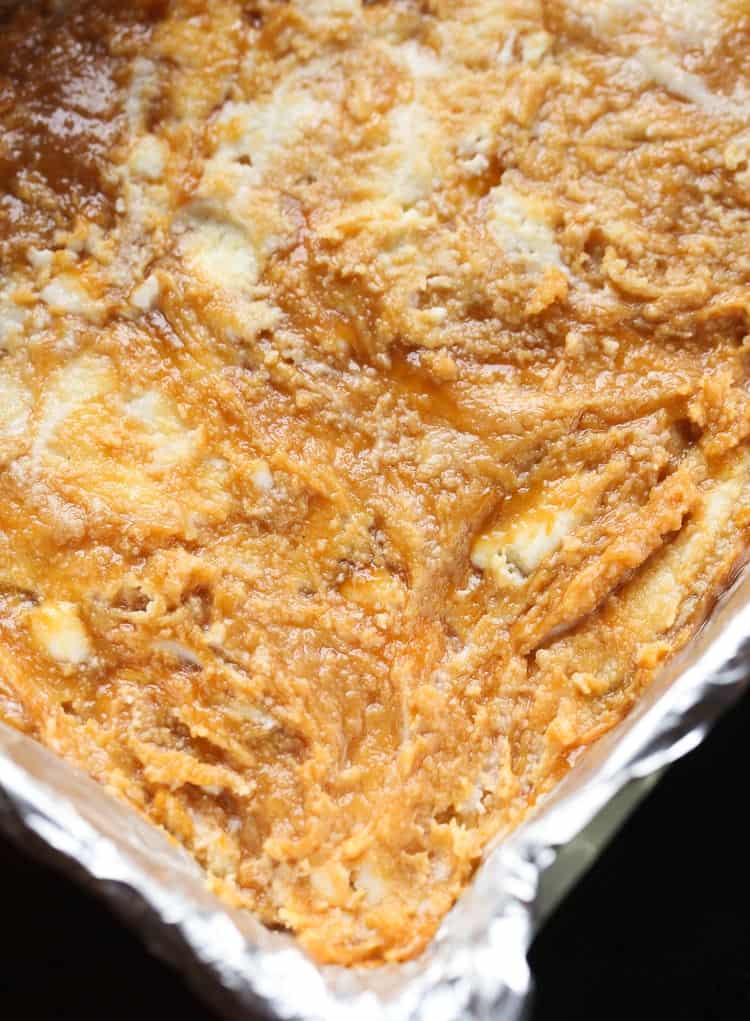 When it's sliced it will look like this…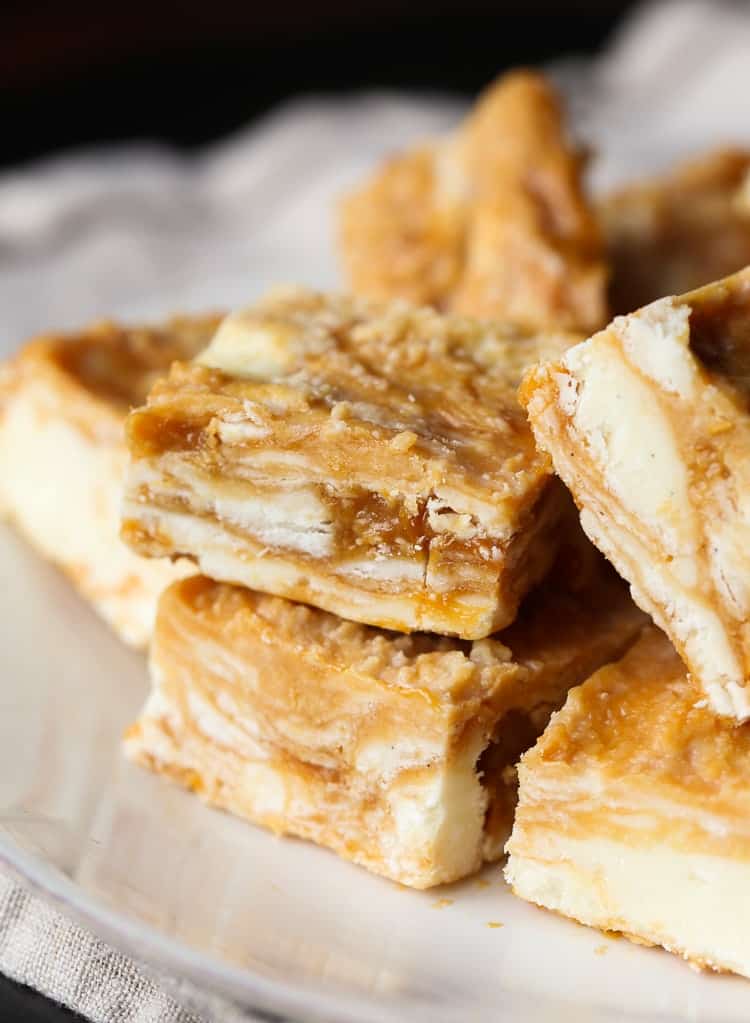 Totally stunning and totally delicious!
For the FULL RECIPE hop over to Imperial Sugar, whom I've partnered with for many years and am proud to say will be with them for 2017 as well!
Looking for more fudge recipes?