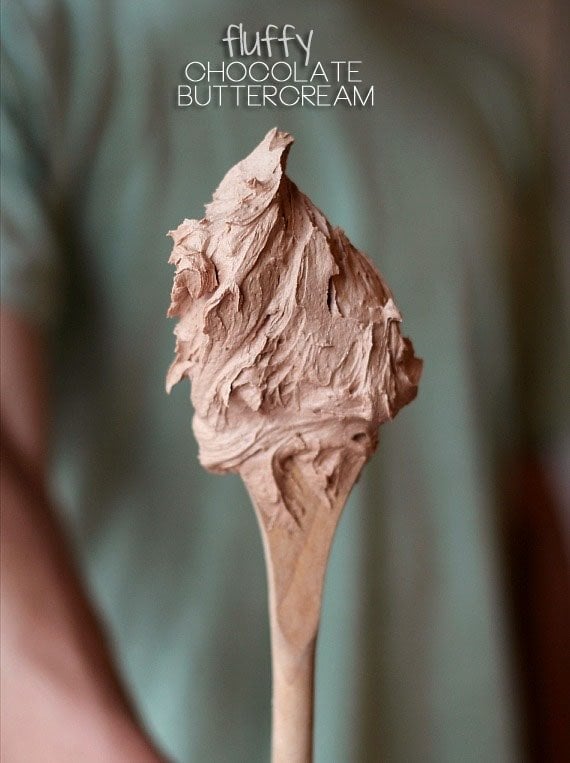 This is pretty much the easiest post I have written in quite some time.
I realized that I have made things a little complicated lately…multiple steps, lots of ingredients…ALLTHELAYERS!
Ain't nobody got time for complicated. So what we're doing today is making frosting.
I mean, why not?
Plus, this is the fluffiest, easiest chocolate buttercream ever. And there are only 2 ingredients in there.
2 Ingredient Chocolate Buttercream? Yep.

I talked about this frosting back on
THIS POST
. But I really felt like it deserved it's own entire post, because well, it's THAT good.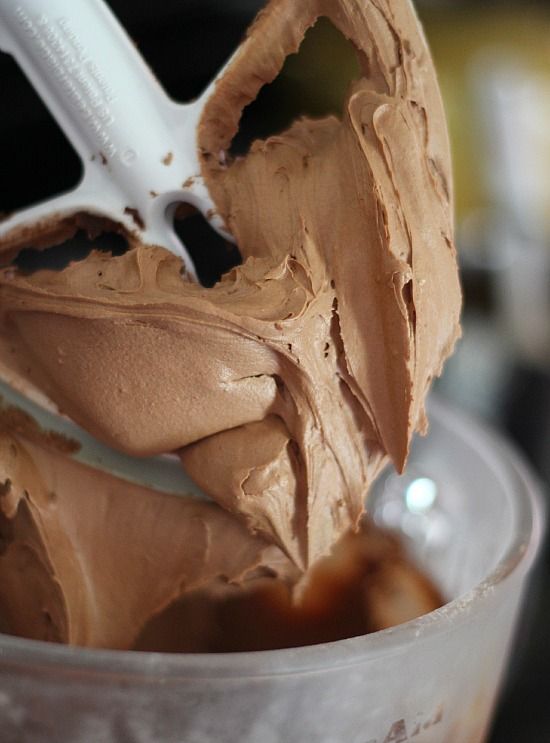 So let's talk Easy Chocolate Buttercream.
Start with a bag of chocolate chips and 2 cups of butter.
I know this seems excessive. But it's buttercream…while it should be a food group, it isn't.
I'd like to think that using a good chocolate makes a huge difference, and while it certainly is good when using fancy chocolate, does it make a whole lotta difference? Not in my world.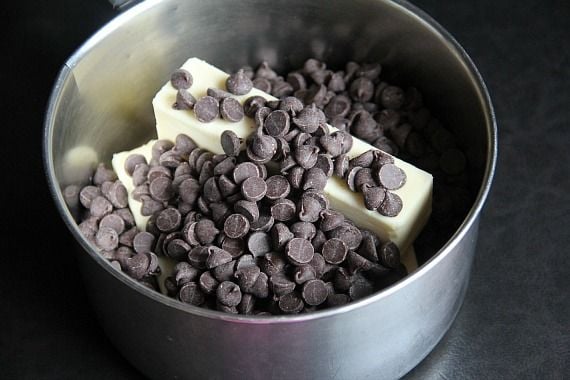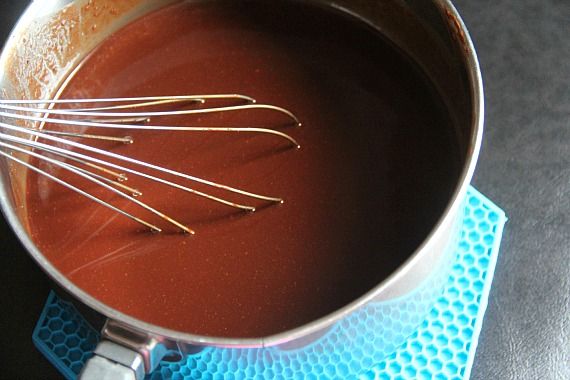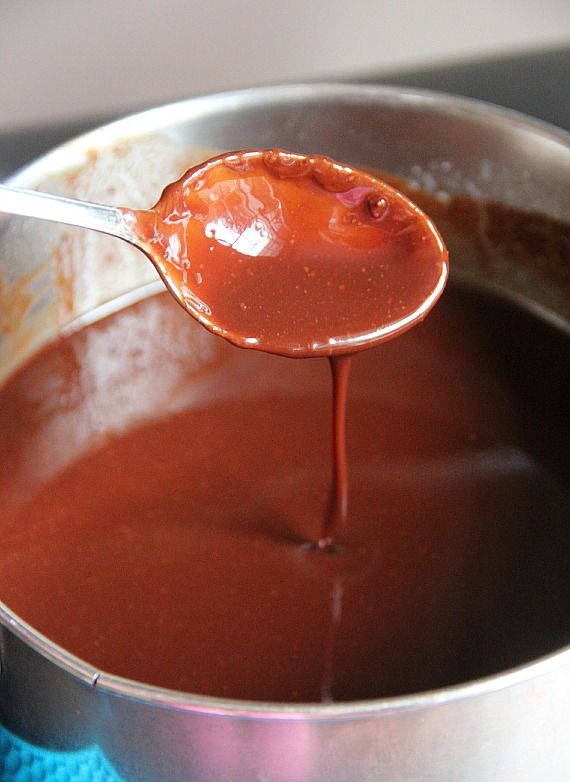 Plop those in a saucepan…
And melt over medium low until they are melted together.
It will be remarkably thin. I mean, you use a whole pound of butter, remember?
Now, let that set up. I stuck mine in the fridge until it was a solid block.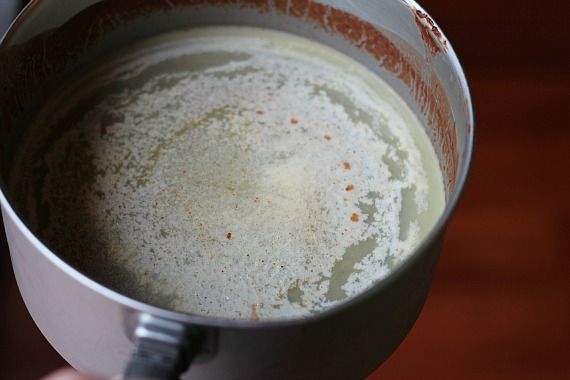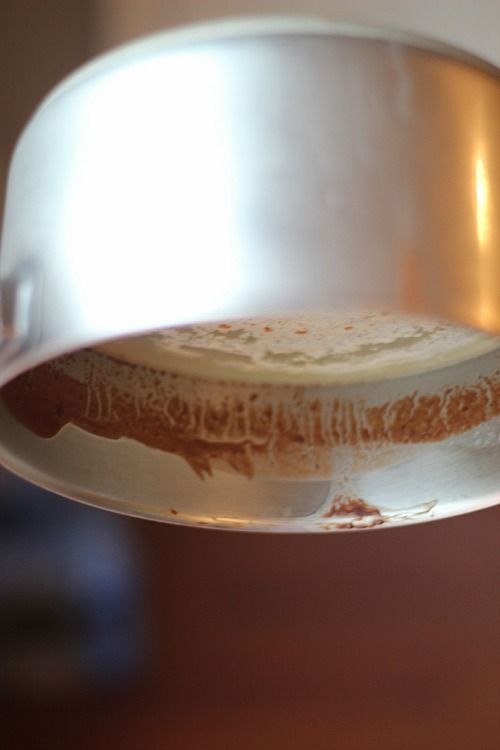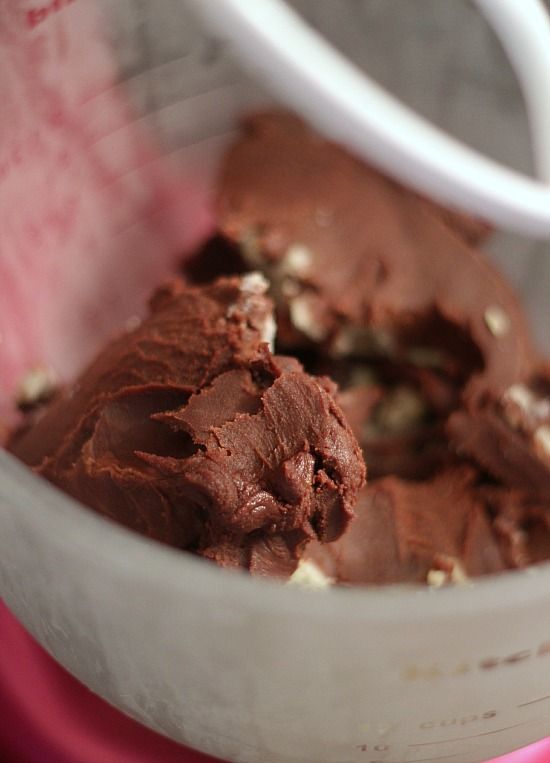 I know it looks kind of gross..some of the butter separates to the top. It's fine, though…I promise.
I even flipped it over to show you that it really is a solid block.
Hilarious.
Let that come back up to room temperature and dump it into your mixing bowl.
Beat that up for about 2 minutes on medium speed.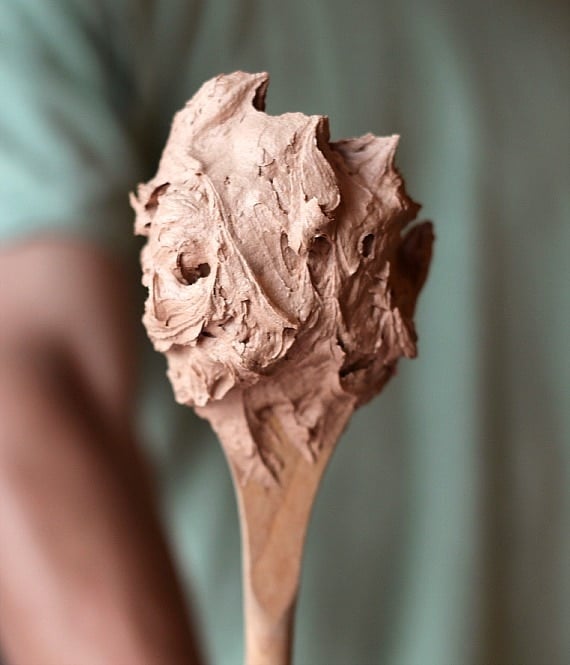 Magically the color turns from dark brown to light brown.
It goes from dense and thick to light and fluffy.
As the frosting sits, the color will deepen, which is totally fine!!
You need to go make this.
Like NOW!
Try it on top of my favorite Yummy Chocolate Cupcakes!
And if you're wondering if this works with White Chocolate Check out this WHITE CHOCOLATE BUTTERCREAM
Print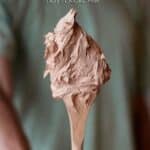 Easy Chocolate Buttercream
---
---
Instructions
In medium saucepan, melt chocolate chips and butter over medium low heat, whisking frequently.
When melted, cool completely and chill until solid.
Remove from fridge and allow to come up to room temperature.
Put all the chocolate in a mixing bowl and beat on medium for 2 minutes until light in color and fluffy.
---
Notes
Makes enough frosting to filling and frost an 8″ layer cake, or frost 24 cupcakes.
Store refrigerated, but allow to come back to room temperature before serving.
Want To Save This Recipe?