2 Ingredient White Chocolate Buttercream is the richest, fluffiest white chocolate frosting ever! And only 2 ingredients!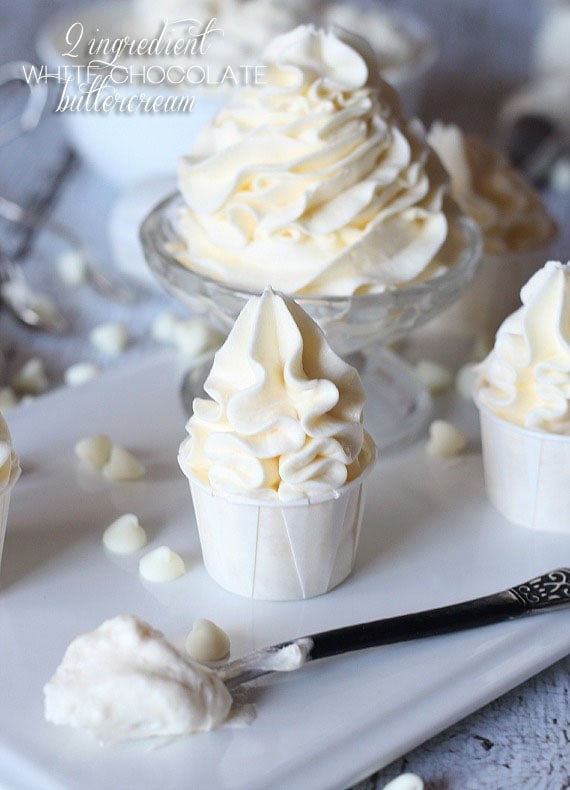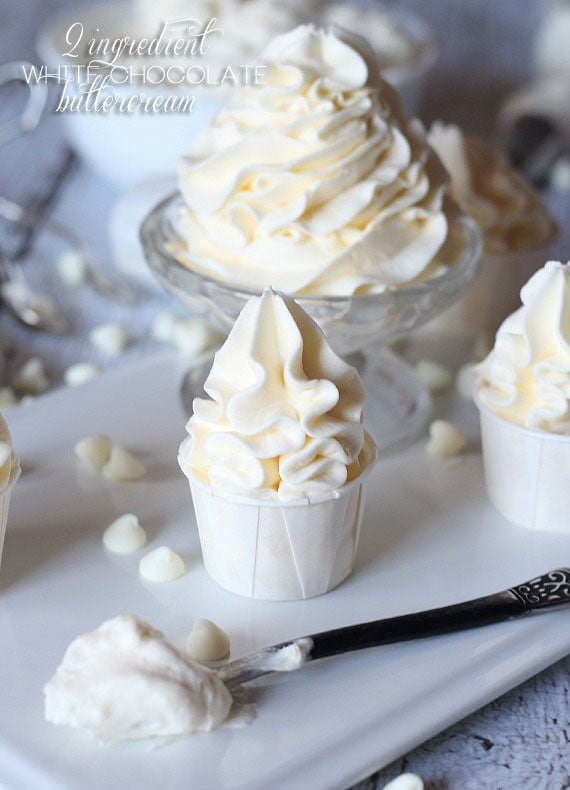 So a while back I made this 2 Ingredient Easy Chocolate Buttercream frosting. And everyone loved it and couldn't believe how magic-y it is etc etc. But then I got a few people that were like, "no way does that actually work". Like I am a frosting fraud or something.
Now, I may fib to you about how many cookies I eat a day (always more) or how many sit ups I do (always less), but I will never tell a frosting untruth. It's basically the North on my moral compass.
This frosting has 2 ingredients. Just 2. Butter and white chocolate. It was the same with the chocolate version . I don't know how it works, but it just does people. But here's the deal, it's different than a traditional buttercream frosting, a little less sweet, and more silky. It's pretty special!
The reason for today's post, though.. is that I got a TON of inquiries on whether or not that method would work with white chocolate, or butterscotch, or even cinnamon chips. I am here because I did the experiment for you!
Yes. Yessssss. Yessssssssssss.
Totally works, y'all.
If you like white chocolate, you need to stop whatever you are doing and make this. I am going to warn you for sure, this is a leeetle different than you're average frosting. It's super rich, but also totally light and fluffy. More like a Swiss Meringue Buttercream than anything else. But way easier. And more fun.
2 Ingredient White Chocolate Buttercream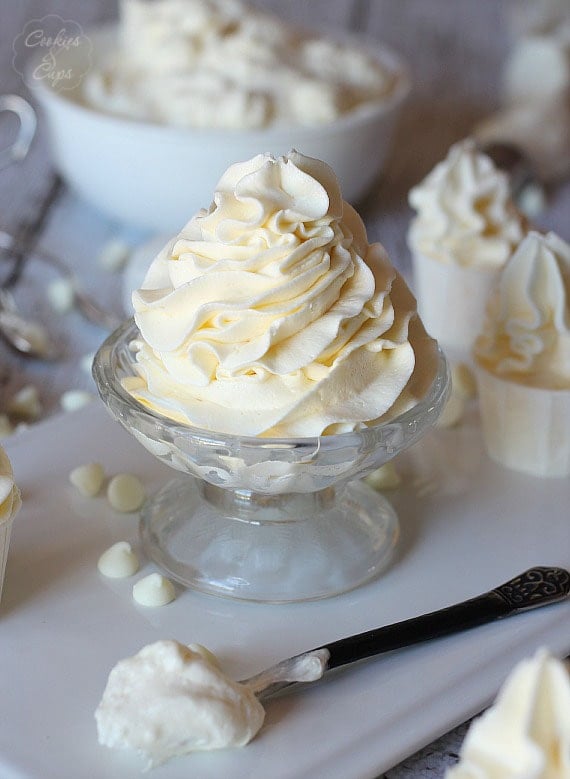 Here are the ridiculously simple steps…
You'll need 2 cups of white chocolate and 1 pound of butter. I know, it's a lot.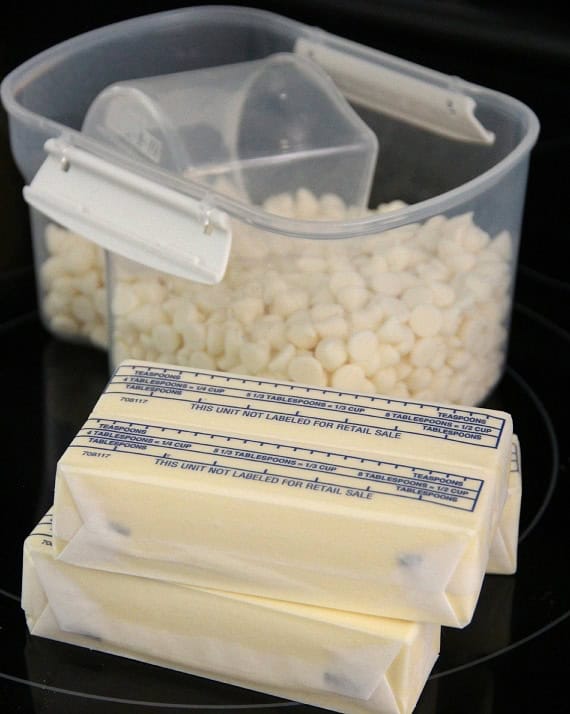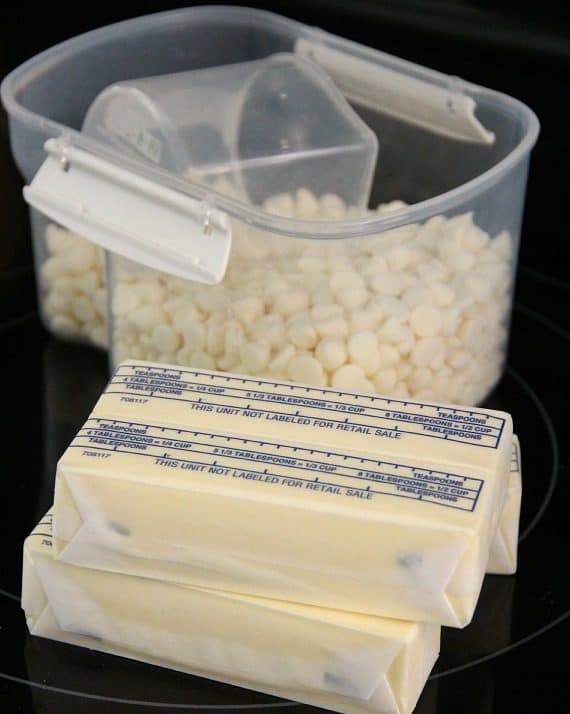 Melt your butter and white chocolate in a saucepan over low heat…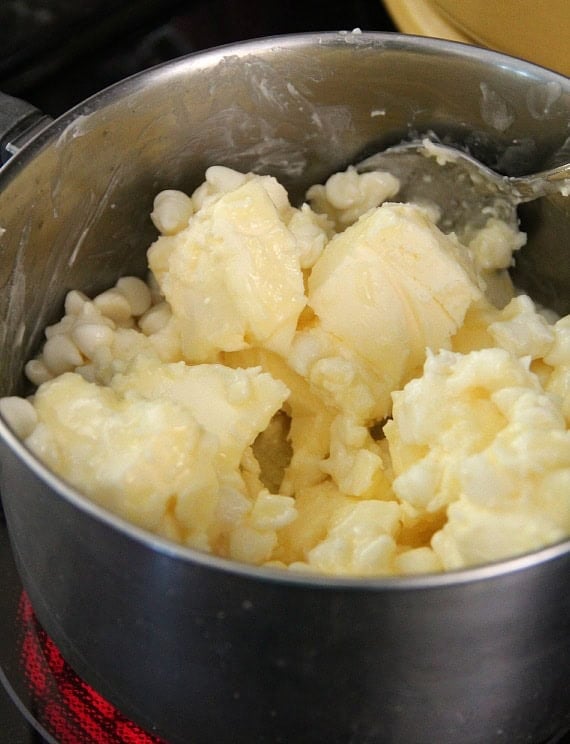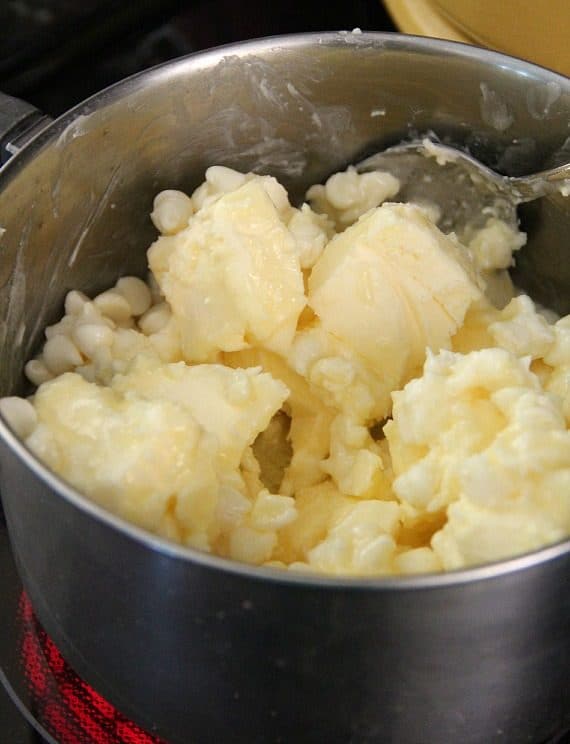 The white chocolate and butter will separate and look all-together unappetizing. It's part of the process.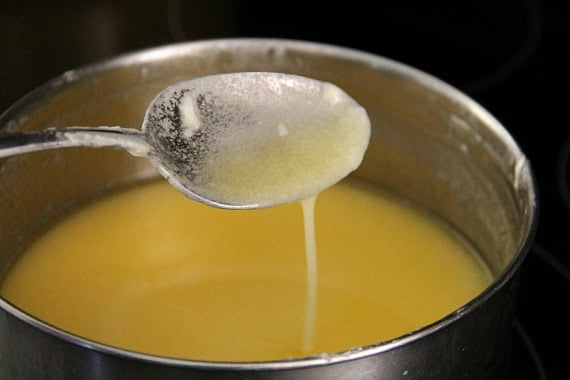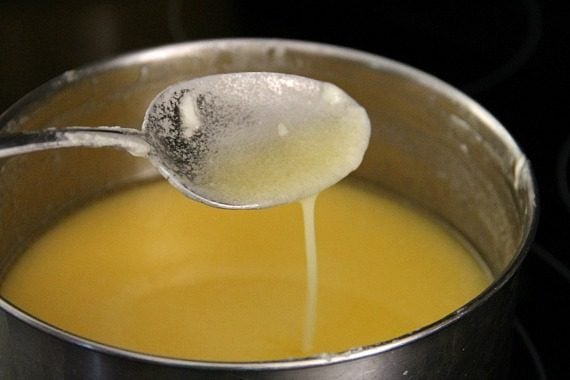 Chill that for a while. I stuck mine in the fridge overnight.
When it's solid you can take it out of the fridge…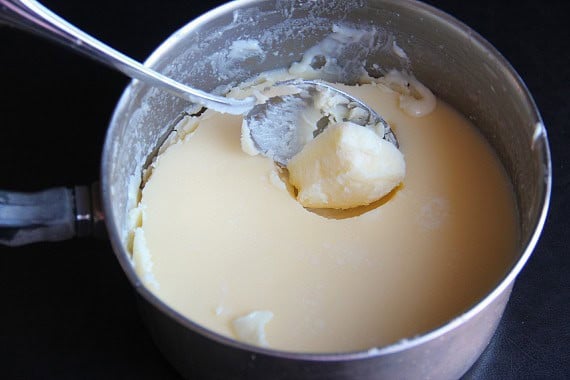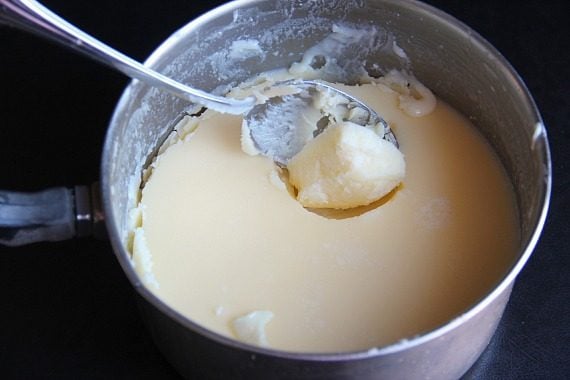 Let it sit out for a little bit, just to take the chill off, and come out of the saucepan easier.
Then plop it in your mixing bowl and whip it up…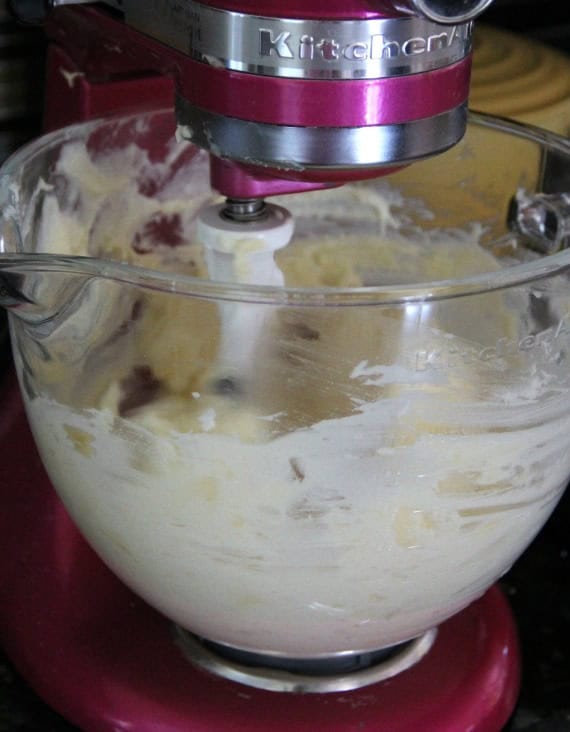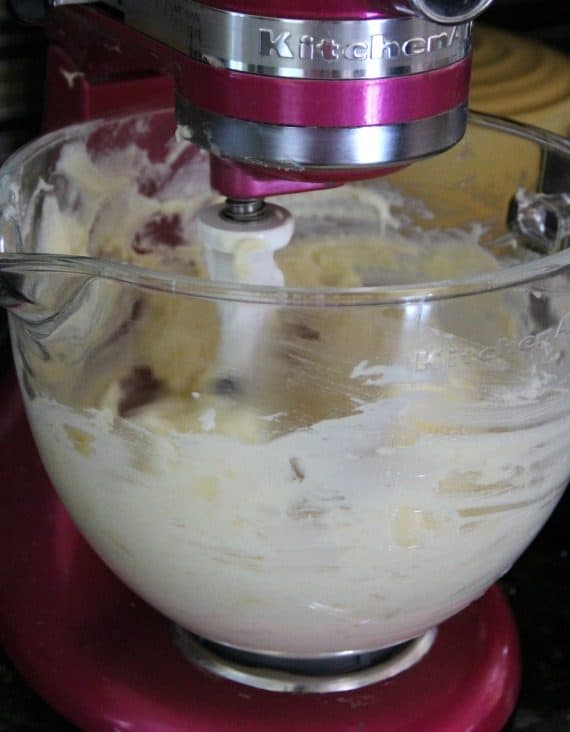 After 2-3 minutes of beating the heck out of it, it will be super fluffy…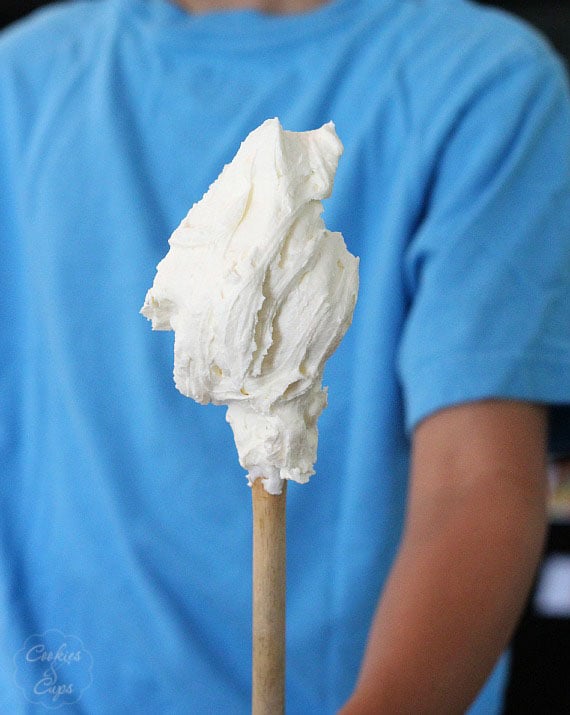 And perfectly pipe-able.
Is that a word?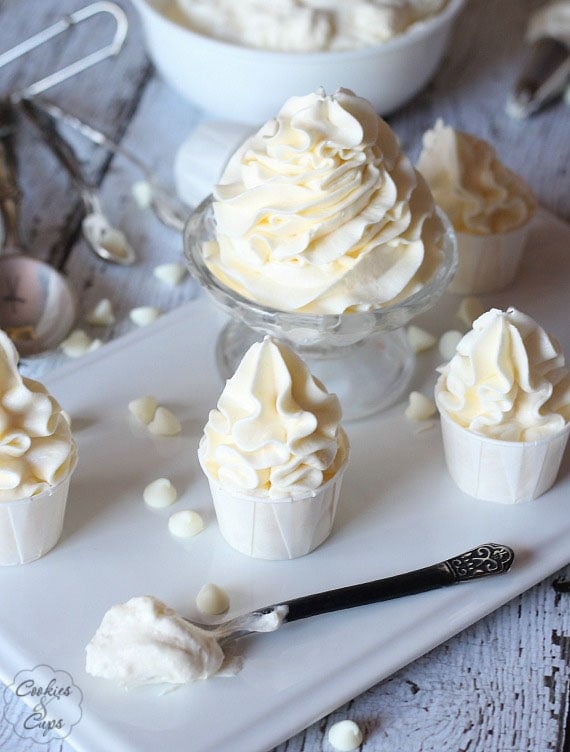 Solving frosting mysteries one recipe at a time 🙂
Print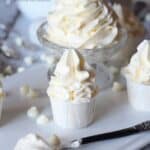 2 Ingredient White Chocolate Buttercream
---
---
---
Instructions
In a medium saucepan combine butter and white chocolate chips.
Melt together over low heat, stirring. The butter and white chocolate will separate.
When everything is melted remove from heat and allow to sit for 15 minutes or so. PLace saucepan in fridge and refrigerate until the mixture becomes solid, approx 3 hours. I actually let mine sit overnight.
When you're ready to prepare the frosting, remove from fridge and let it sit out at room temperature for 30 minutes or so, to take the chill off.
Place entire mass into bowl of stand mixer and beat for 2-3 minutes until frosting becomes light and fluffy.
Pipe or frost cupcakes or cake.
---
Notes
If made ahead, you can store at room temperature for up to a day. If stored for longer in fridge, you will need to whip the frosting again, as it will get solid.
Want To Save This Recipe?