Memorial Day weekend doesn't conjure up images of sweatpants and slippers, does it?
Unless you live in New Jersey.
This past weekend, when most are wearing swimsuits and running through sprinklers, we were huddled up around a fire and burning pumpkin spice candles.
MY OTHER RECIPES
Crazy.
And with sweatpants, comes banana bread.  It's like an unspoken rule or something.
I'm dipping into my Back in the Day Bakery Cookbook again on this one.  Actually, this recipe is the reason I bought the book.
Brown Sugar Banana Bread?  Sahn mahh uppp.
Of course I made some tweaks here and there.
I used my beloved Chobani in the batter, because, well, it's amazing…and of course I added a glaze.
A Brown Sugar Glaze.
Honestly, why in the world don't people glaze banana bread?  It's like the loaf cake no one frosts, why IS that?!
Anyhow, I needed to remedy the nakedness of banana bread instantly.
And people, you'll never go naked again.  Serious.
Brown Sugar Banana Bread with Brown Sugar Glaze.
The recipe is pretty basic…
You've got flour, baking soda salt and of course brown sugar.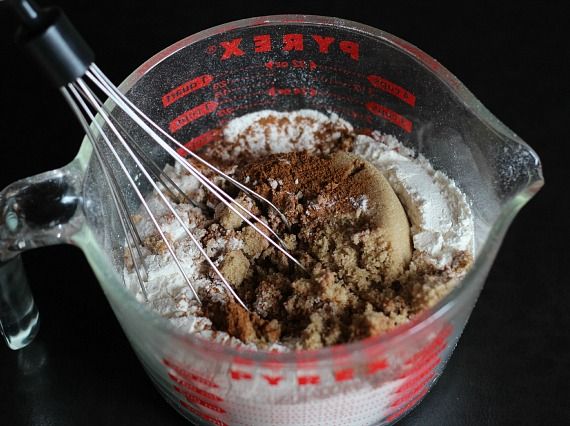 Next up get you some old-ish bananas.
And peel them from the bottom, I swear…apparently the monkeys eat them this way, and really, who am I to argue?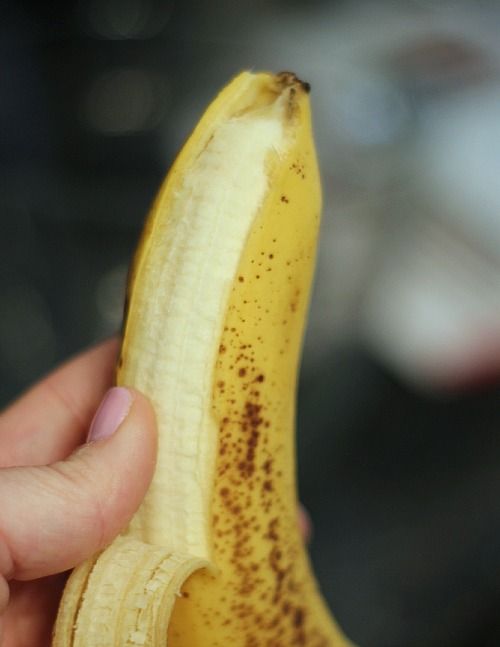 Mash the bananas and add in your Greek yogurt or sour cream, whichever you prefer…
Don't forget your melted butter…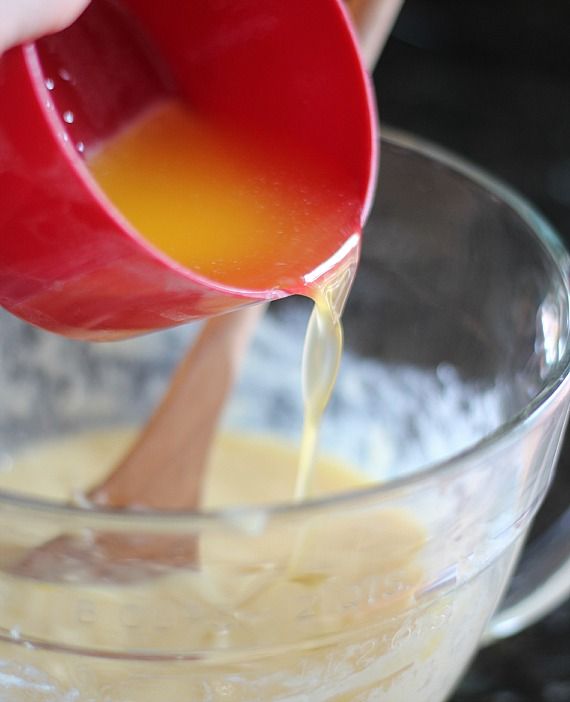 Mix the dry with the wet…
And boom! Bake it.
When you bread is done and cooled off a bit, go ahead and make your glaze.
This glaze you guys.  Brown sugar, butter, heavy cream…
It's so good you'll want to stick your face up in there and motorboat it.
Too far?
Pour that on your bread and you're finito!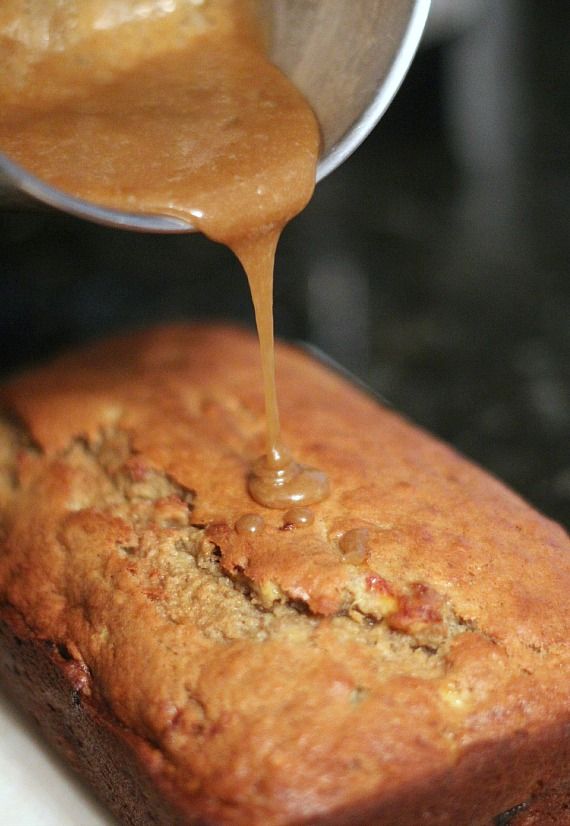 Like seriously?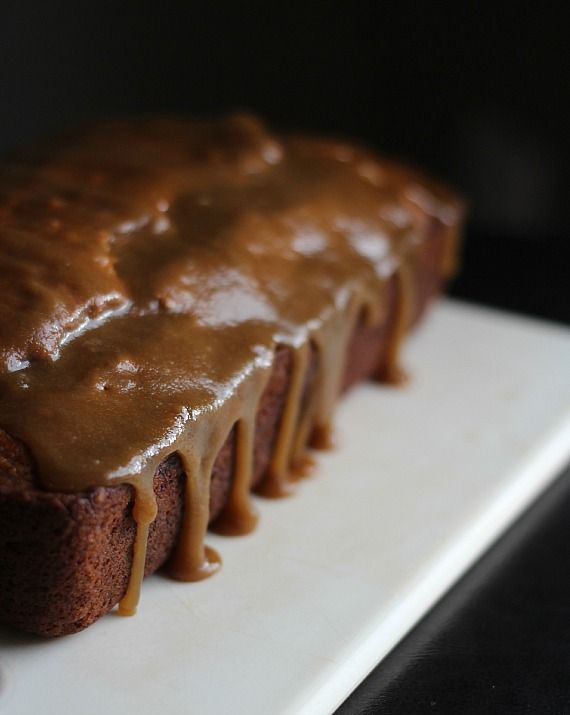 And of course you can slather some butter all up on there.  I mean, really.
Print
Brown Sugar Banana Bread with Brown Sugar Glaze
---
Ingredients
2 cups all purpose flour
3/4 cup light brown sugar, packed
1 tsp baking soda
1 tsp kosher salt
1 tsp cinnamon
1 1/2 cups mashed banana (about 3 medium bananas)
1/4 cup Greek Yogurt (or sour cream)
2 eggs
6 Tbsp butter, melted
2 tsp vanilla extract
Glaze
1/2 cup packed light brown sugar
2 Tbsp heavy cream
1 Tbsp honey
2 1/2 Tbsp butter
---
Instructions
Preheat oven to 350°
Spray 9×5 loaf pan with with cooking spray liberally, set aside
In large mixing bowl, whisk together flour, brown sugar, baking soda, salt and cinnamon.
In another bowl mix together mashed banana, sour cream, eggs, melted butter and vanilla.
Fold dry ingredients into wet ingredients until just combined.
Pour batter into prepared pan and bake for 45-50 minutes until toothpick comes out clean.
Allow to cool in pan for 10 minutes. Run knife around the edges of pan to release any parts that might be sticking and then remove from pan, transferring t o a wire rack to cool.
Glaze
In small sauce pan, combine all ingredients, heat over medium until mixture reaches a full boil. Boil for 2 minutes and then remove from heat.
Let mixture cool for 5-10 minutes and then pour over banana bread. Glaze will set up and then cut into slices.
---