Favorite Soft Sugar Cookies
I realized that after all this time of us knowing each other…yeah, you and me. Me and You. Us. We…
I haven't ever shared with you one of my most favorite cookie recipes.
I think Dr. Phil calls that "Lying by omission".  Great I am a Dr. Phil-ism.
MY OTHER RECIPES
But really, how can I legitimately call you "friend" if I'm holding back in such a major way?
Rude.
Disloyal.
Meannnnnnn.
Not sharing such a solid recipe warrants death by spitballing.
I feel such shame right now.
Is it too late to apologize? Apologiiiiiiiize, yeahhhhh-ayyhhhh. Sorry.
Anyway, of course all this is very dramatic.
Especially for such a simple cookie.
Because, well. That's me.
Anyhow.  Let's not delay this any longer.
My Favorite Soft Sugar Cookies.
Get your sprinkles ready folks.  These are as fun as they are simple.
Just a quick batter using the usual stuff..

and…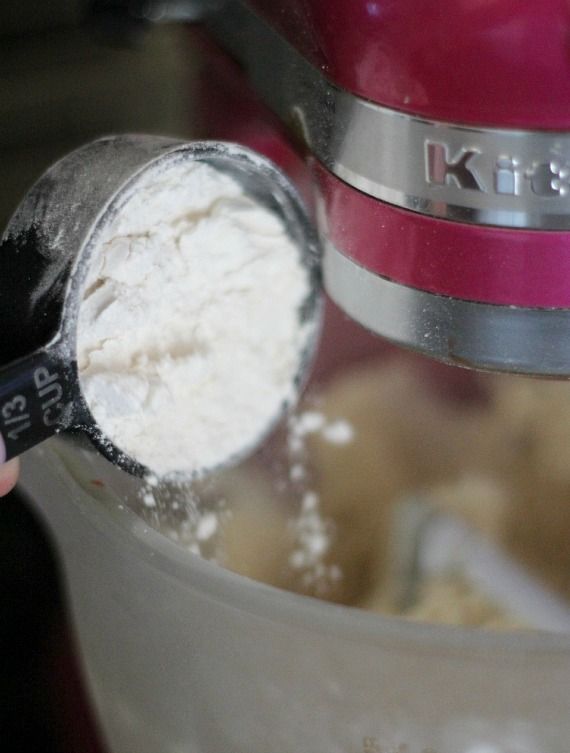 Except this time I used some vegetable shortening with the butter.
I know how some of you feel about shortening, so you can absolutely substitute in butter for it here, but know that your cookie will be a little flatter (unless you chill the dough) and more crisp around the edges. If you're cool with that, go for it!
Also. I threw in the seeds of a vanilla bean.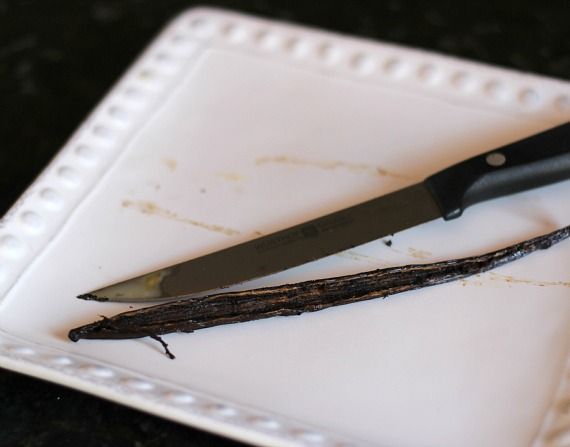 You absolutely don't have to use a vanilla bean. I know they cost a jillion dollars…so feel free to sub in regular extract. No worries.
Drop the dough in balls onto a parchment lined baking sheet. (Also I've been using these Bullseye Baking Parchments recently and they are too easy! Also, here are unmarked pre-cut parchment papers that I like too. Yes, I'm lazy!)
When they're done they will look like this…

Let them cool.
Next up make the frosting. Mix your shortening. Yes more shortening. Again, if you want to sub in butter, totally fine.
The reason I use shortening here is that it produces a very stable frosting and "crusts" nicely which is perfect for these cookies.
I filled a piping bag up with the frosting…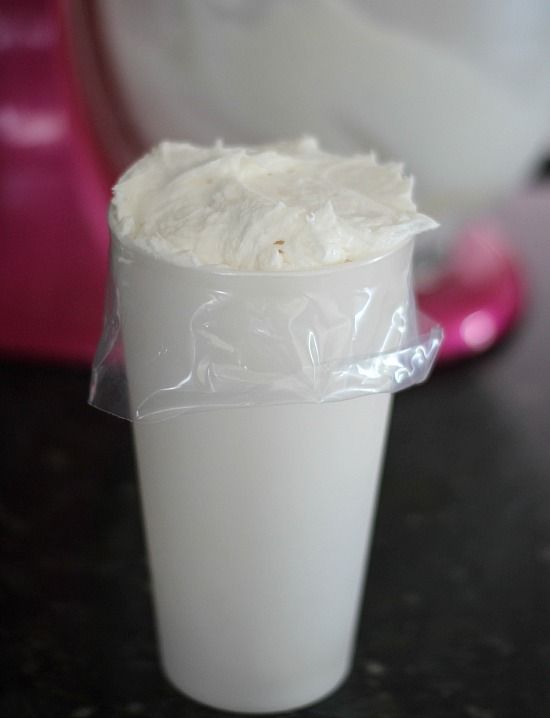 Honestly, you don't have to get fancy here. Just smear it on. It will taste just as good.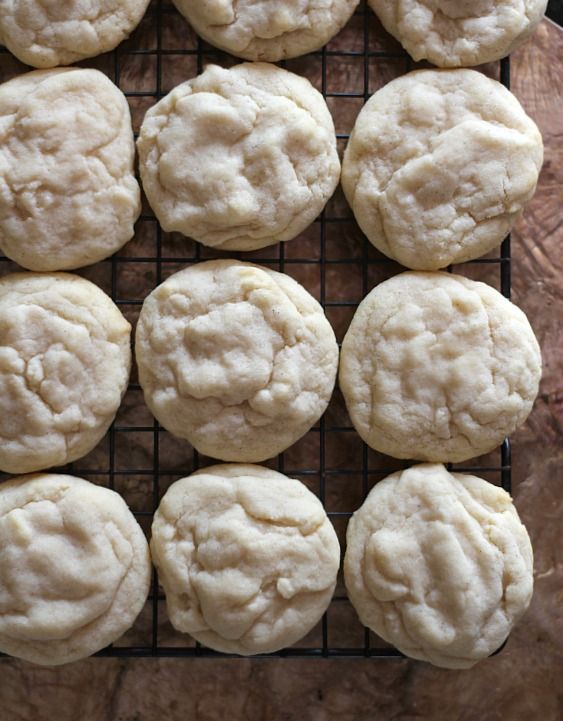 But a swirl is always pretty…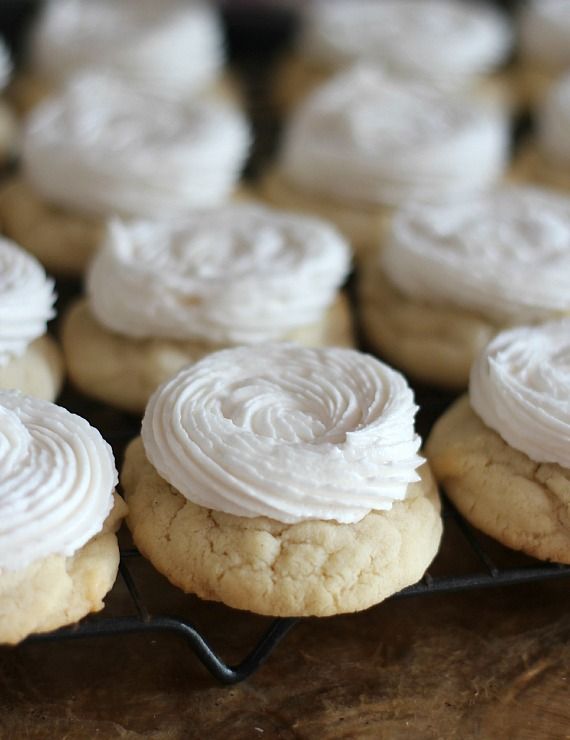 Sprinkles are not optional.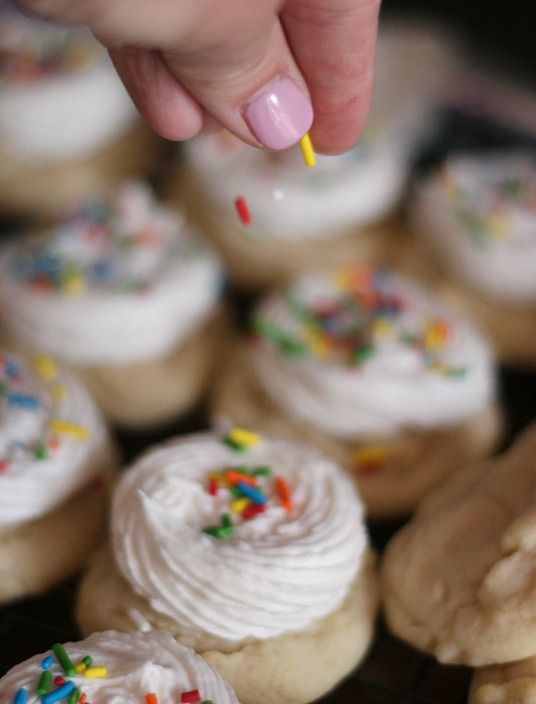 Perfect Soft Sugar Cookies.

And of course I had to make it a fatty.  But you knew that already.  Because we're friends.

Print
Favorite Soft Sugar Cookies
---
Description
Makes 26 cookies
---
Ingredients
Cookies
10 Tbsp butter, room temperature
2/3 cup vegetable shortening
1 1/2 cups granulated sugar
2 eggs
1 Tbsp vanilla (I used 1 tsp + 1 vanilla bean ~ totally optional)
2 tsp baking powder
1 tsp salt
3 1/3 cups flour
Frosting
1/2 cup vegetable shortening
4 1/2 cups powdered sugar
1 tsp vanilla
1/4 cup + 1 Tbsp milk
---
Instructions
Preheat oven to 350°
Line baking sheet with parchment and set aside.
Cream shortening and butter together until smooth, add in sugar and beat for 1 minute on medium speed.
Beat in eggs and vanilla until smooth.
Turn mixer to low and add in baking powder, salt and flour until just combined.
Drop by rounded tablespoon onto lined baking sheet.
Bake 8-10 minutes until cookies just start to get golden.
Allow to cool on baking sheet for 3 minutes and then transfer to wire rack to continue cooling.
Frosting
In mixer beat shortening and powdered sugar together. Mixture will look like course sand.
Slowly add in milk and vanilla. Beat for 2 minutes until smooth and fluffy.
Color frosting if desired and spread onto cooled cookies.