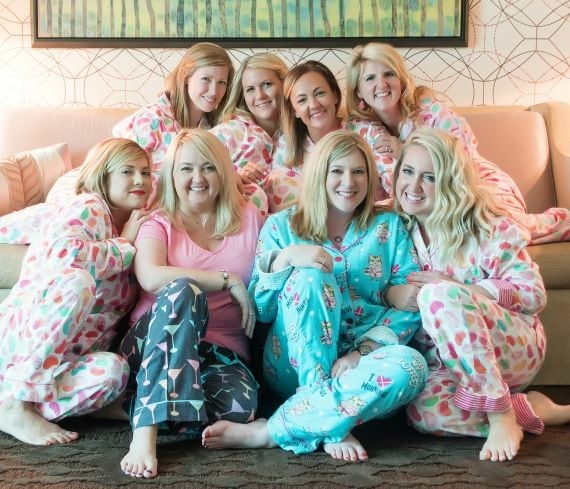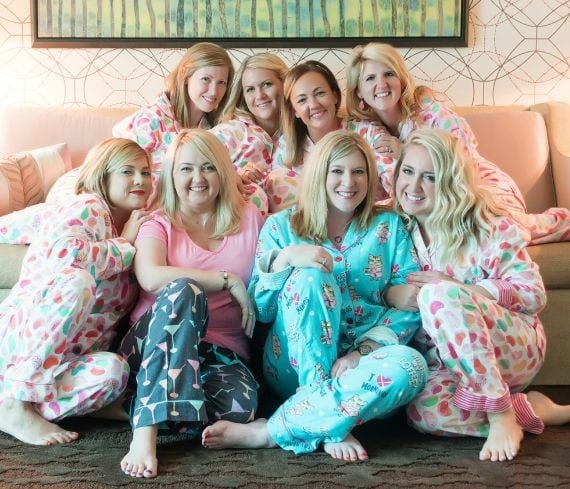 Top Row left: Lauren, Shawn, ME and Amanda. Bottom Row left: Kristan, Angie, Stephanie and Jenny.
Ok friends, today I am going to bombard you with loads of pictures from my recent weekend spent in Las Vegas with some great girls! If you follow me on Instagram or Snapchat (username: sjaronsky) you might have seen some of these pics already!
It's always fun to get together with girlfriends who live all over the country…last time we got a chance to spend time together was in Destin in May. Our last night there we were already planning when we would get to see each other next. When you have a group of girlfriends who are all just FUN it makes seeing each other extra special.
Anyhow, my birthday was in August and we thought…why not celebrate together…IN VEGAS! No one opposed…shocker…especially when we thought we could go see BRITNEY while we were there! Seriously so fun.
We were able to stay at the over the top fantastic Four Seasons…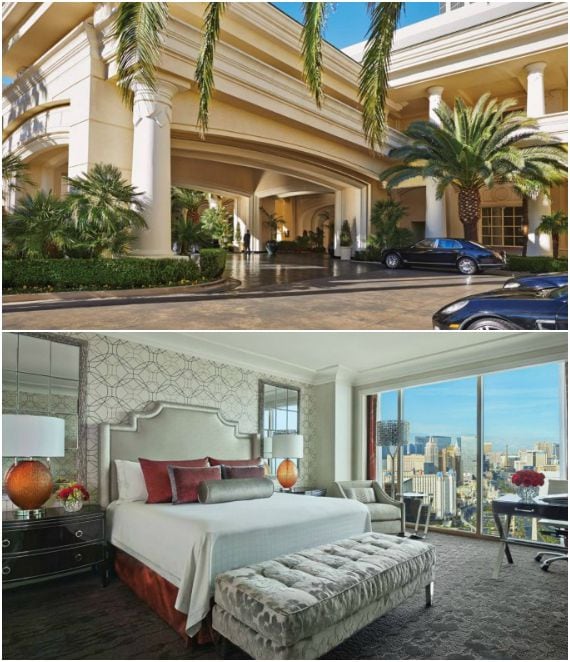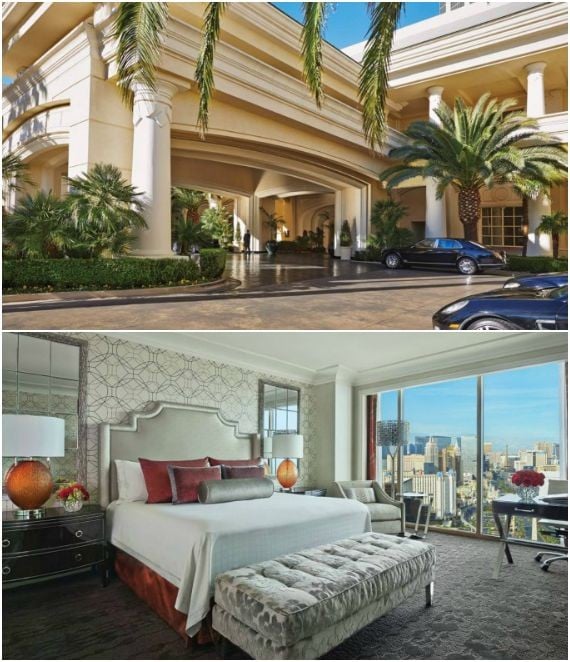 photos via
I honestly can't say enough about the Four Seasons…I've stayed at lots of hotels in Vegas and this BY FAR was the best. It's like you're at a spa on the Vegas strip. You're close to all the activity, but once you step foot in the lobby everything is serene and calm…a little refuge in the madness. I will stay here again without a doubt.
Also the rooms were crazy nice.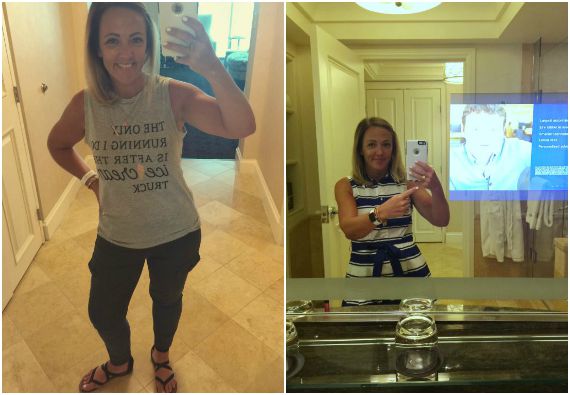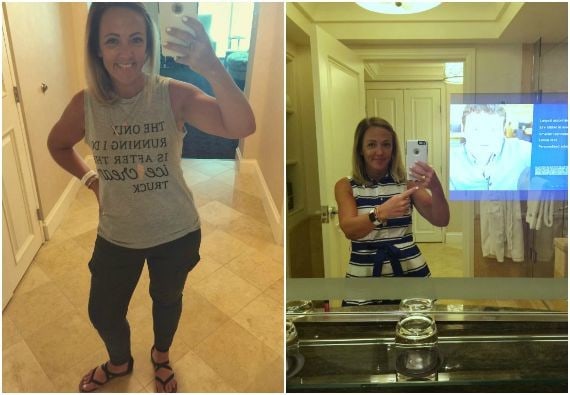 I mean, hello there was a tv in the mirror in the bathroom. I know I don't get out much, but this was hilarious to me! Also my T-shirt in the photo on the left can be found HERE.
We ate our faces off over the weekend. I'm not even kidding you right now. I gained a few extra pounds over the weekend for sure and had to eat lettuce for a week to recover. Worth it.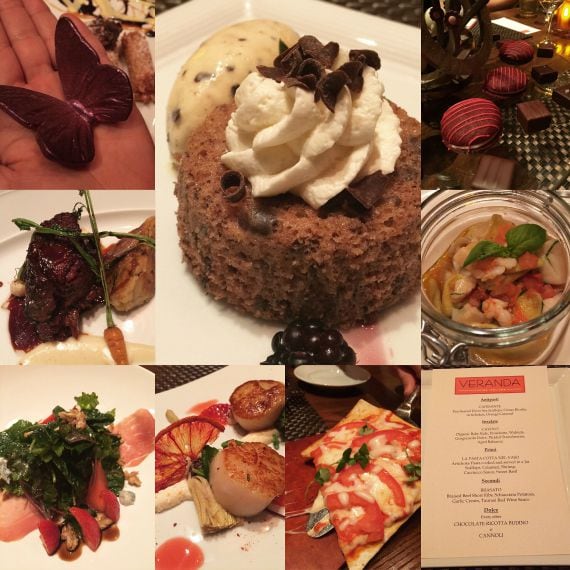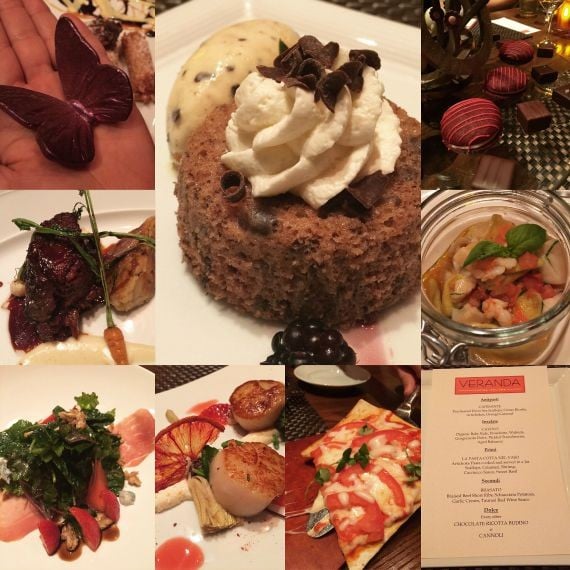 Veranda inside the Four Seasons is AMAZING. We were invited to an outrageous meal there our first night. Every course was delicious and unique. The seafood pasta served in a jar in the middle right picture was worth the 5 1/2 hour flight alone!
Also, if you're in Vegas for a weekend the brunch at Veranda CAN NOT be missed. The best brunch I've ever been to.
PRESS is also inside the Four Seasons and they hosted a "small plates" party for us. We got to try so many things! It's a great little place to have a drink and a few great snacks.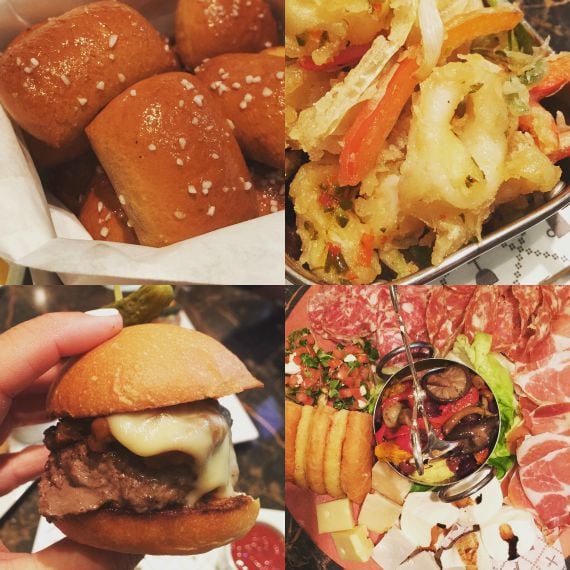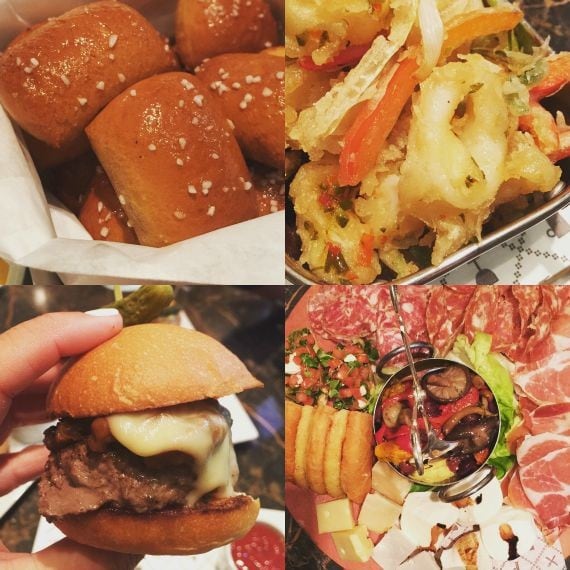 When we got to our rooms that first day we were spoiled with lots of goodies from some great brands.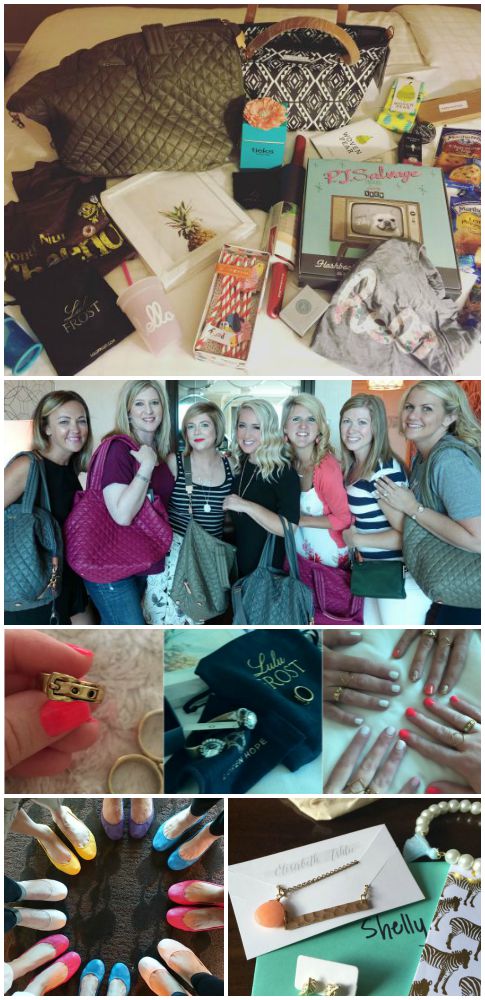 MZ Wallace bags are now my new favorite, of course you know I love my Tieks and got a fab purple pair! Elisabeth Ashlie (lower right) sent us all some ADORABLE jewels. You guys know I love her stuff…so affordable and super cute. Plus we all got matching jewelry from Lulu Frost, Loren Hope and Miranda Frye (pictured in the middle. That buckle ring is my new favorite!)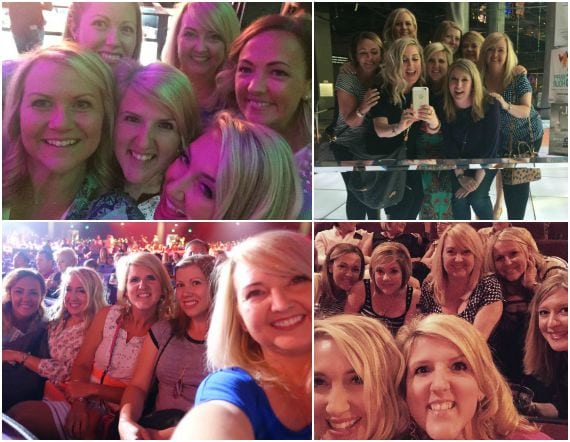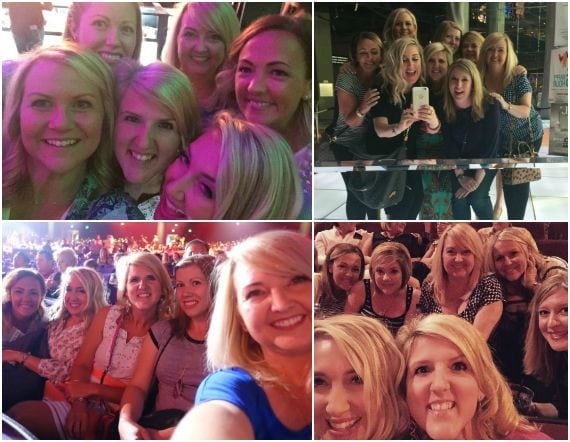 We happened to get a little selfie crazy. Get a group of girls together and you get a bunch of blonde selfies. Sorry 🙂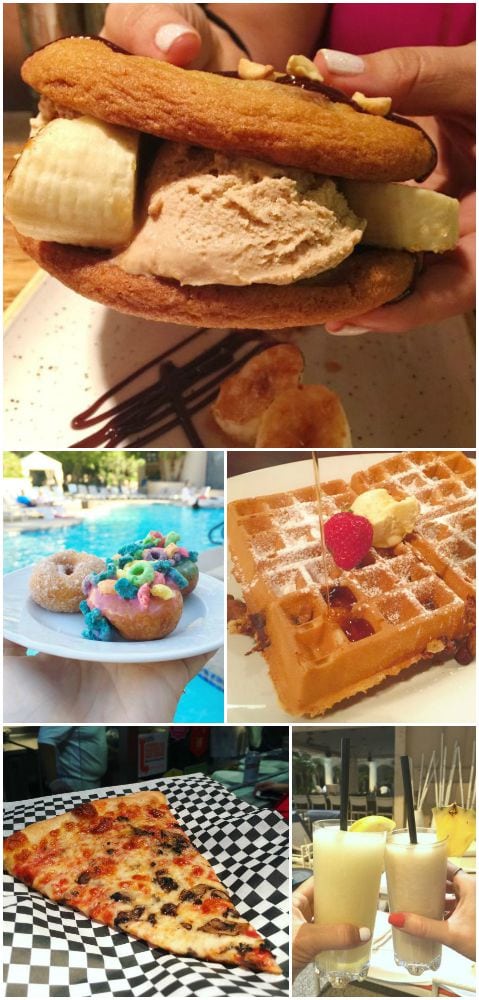 We ate at Yardbird (top photo), Verdana (donuts for brunch), Hash House a go go (OMG THE HUGE PLATES…SO fun), Secret Pizza and cocktails everywhere!
The Burger Bar inside Mandalay Bay has amazing fries and a fun build your own milkshake situation. Mine happened to be Donughnut, Cookie Dough and Nutella. WHUT.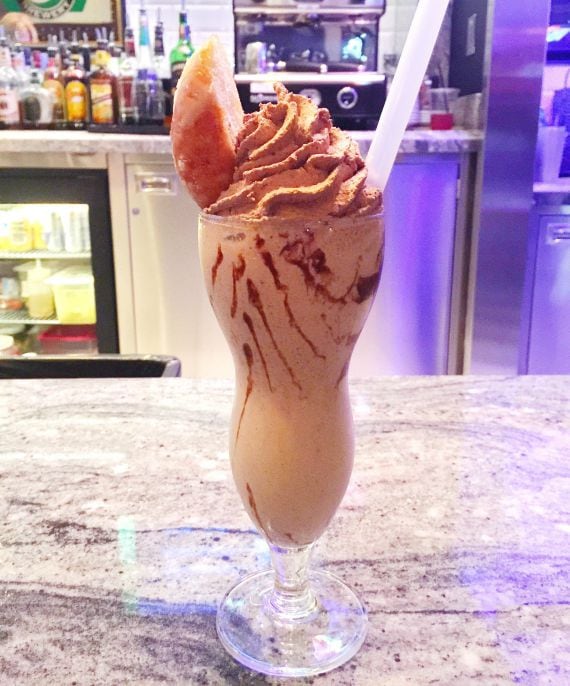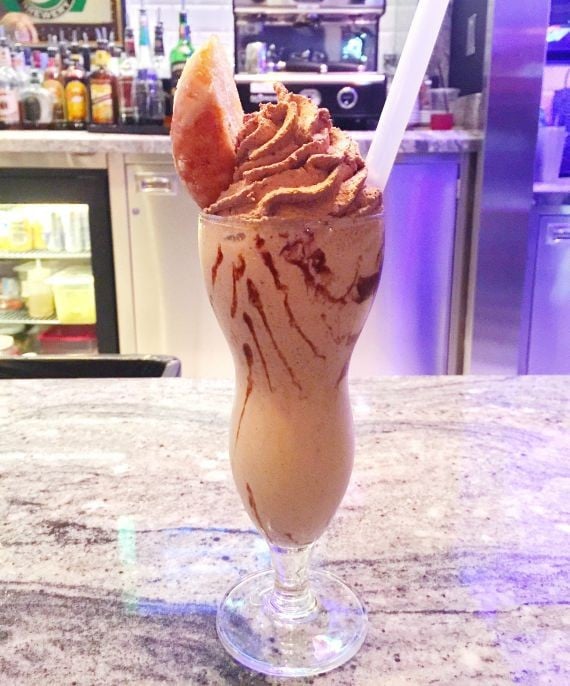 I roomed with one of my best friends Kristan. Love this girl to the moon.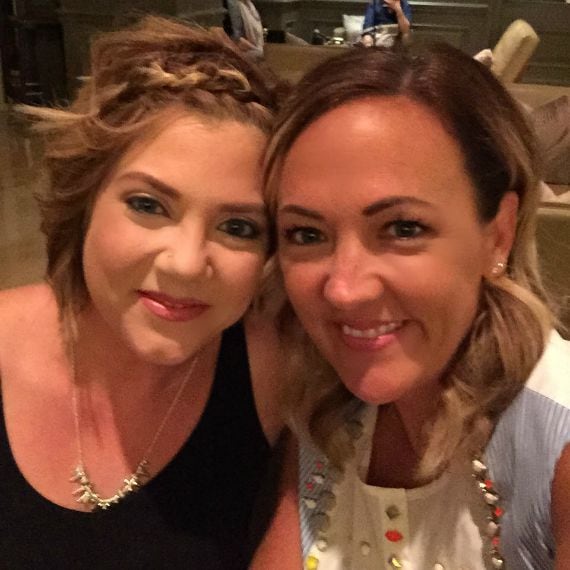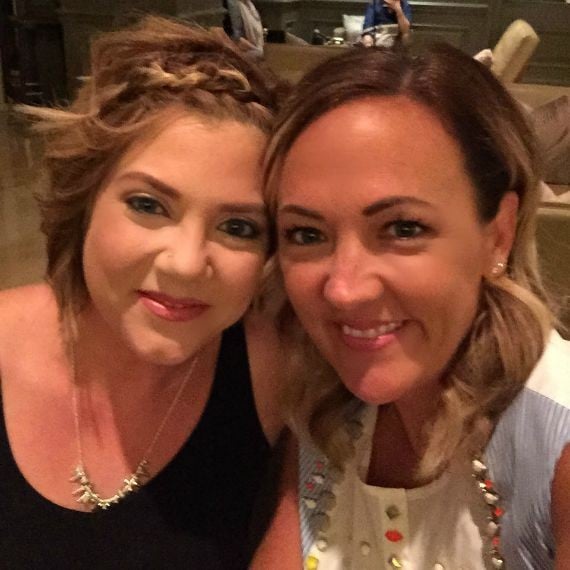 And like I told you…BRITNEY!!! The show was SO fun.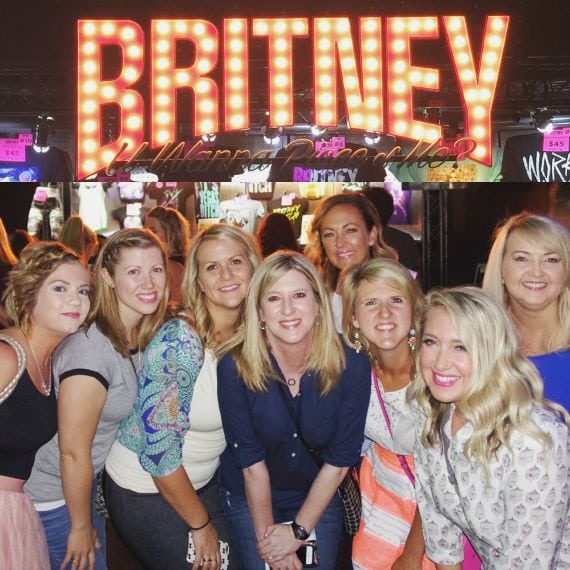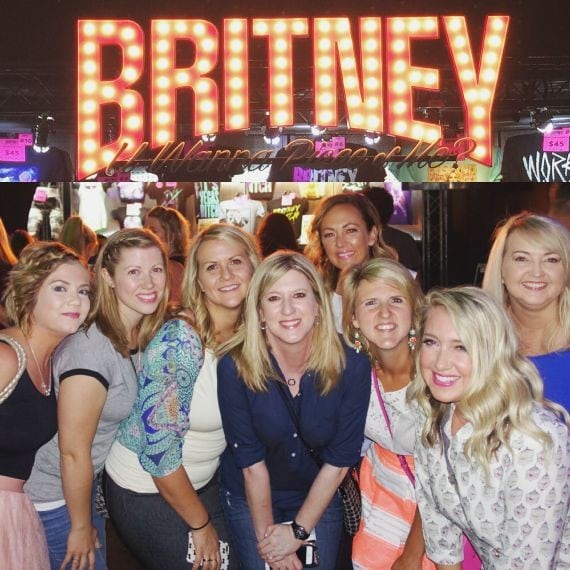 Britney was great and we also decided to go and see the Cirque du Soliel Show "O". It was really amazing!!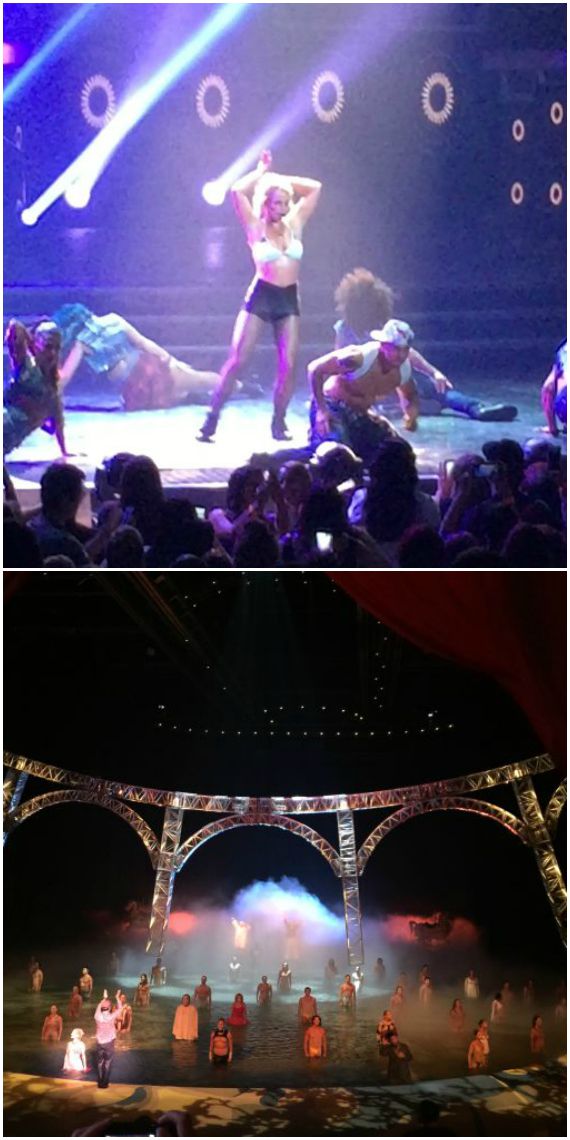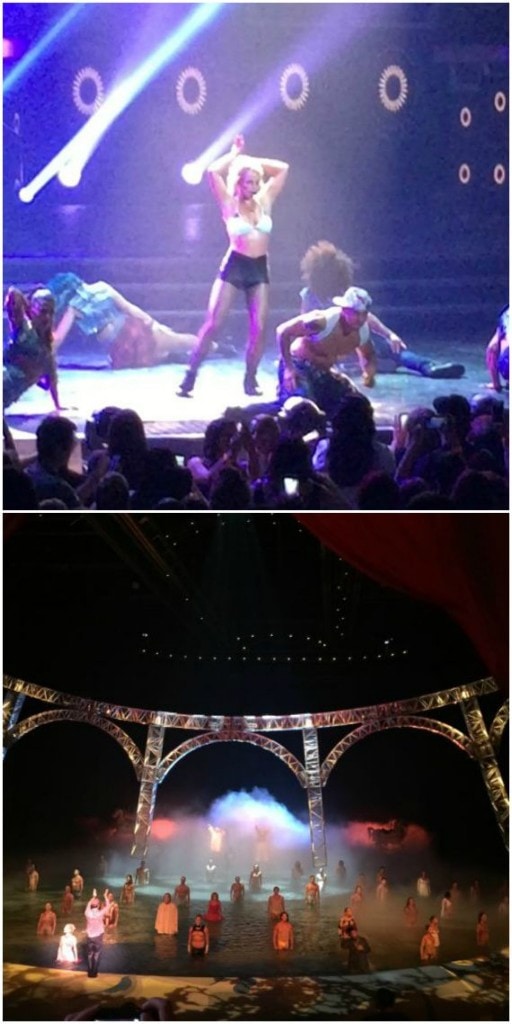 But really the highlight of the trip were these gals…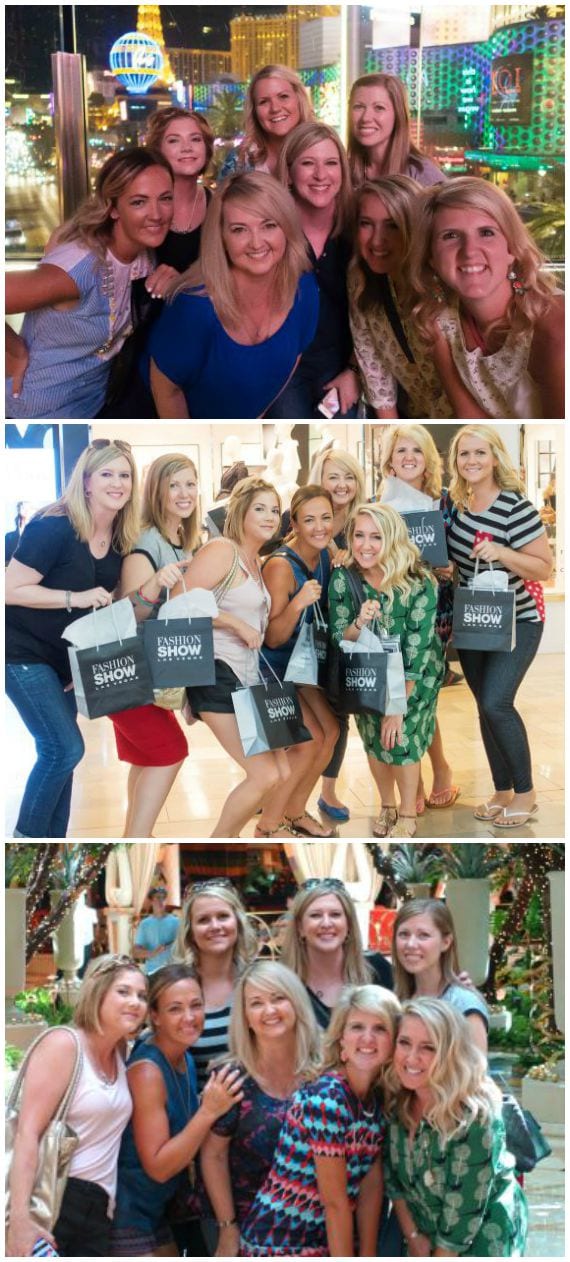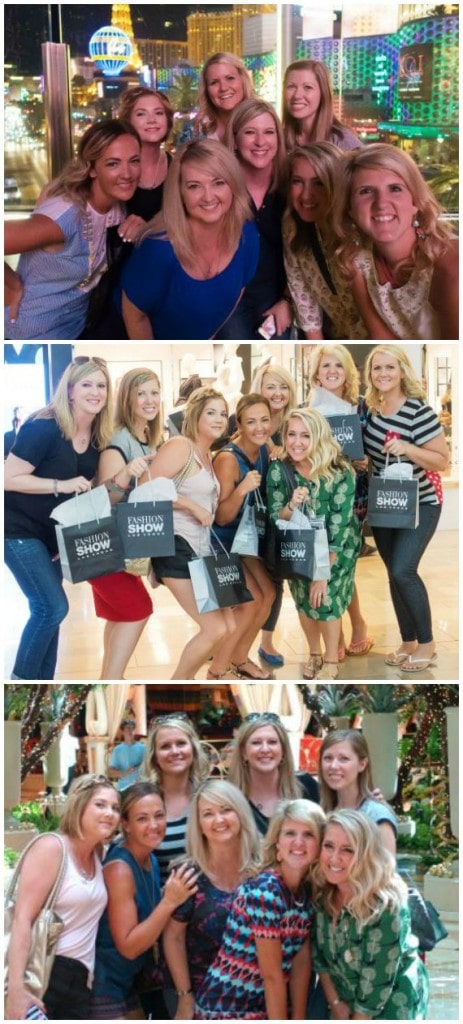 …and the shopping. Did I mention the shopping? We did some serious damage! Thanks so much Sabra Hummus and Fashion Show Mall for the gift cards!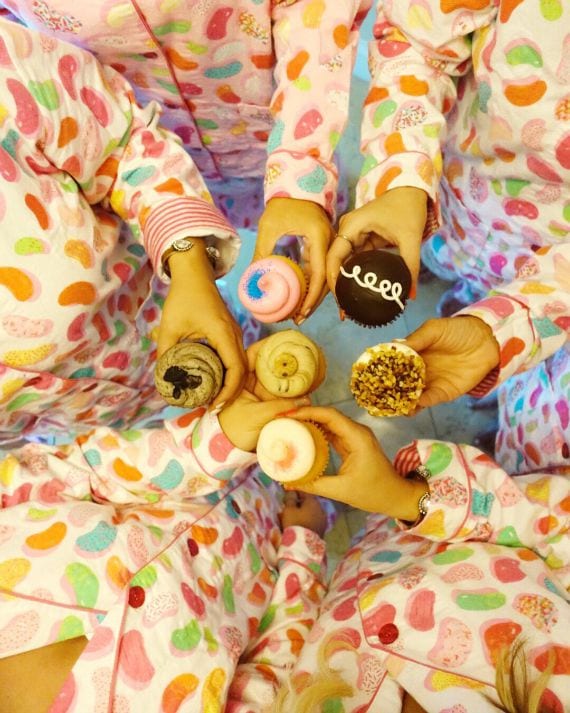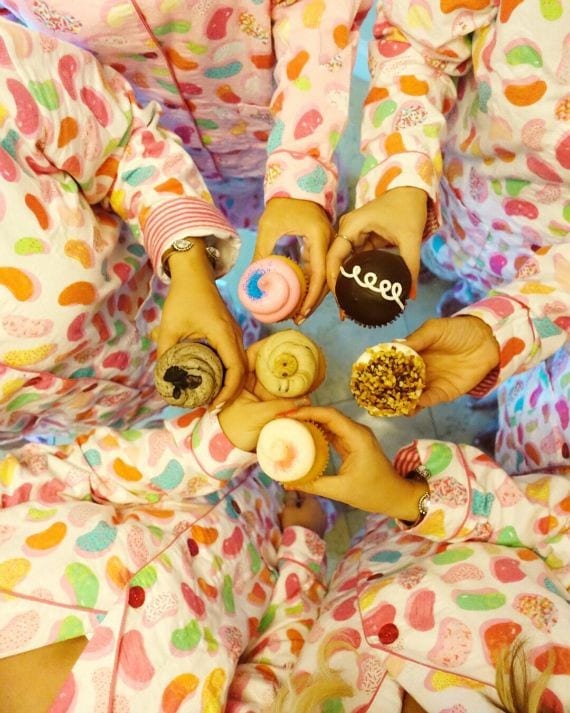 The last night we were there we ended it int he best way possible…a PJ party with fun matching jammies from PJ Salvage and cupcakes from Retro Bakery!!
We are already planning our trip back. I can't even explain to you how lucky I feel to have opportunities like this and how special it is to spend time with really quality friends.
And a HUGE thank you to all the brands that made our trip EXTRA fun… Four Seasons Las Vegas, Sabra Hummus, Elisabeth Ashlie, Petunia Pickle Bottom, MZ Wallace, Tieks, Lulu Frost, Loren Hope, Miranda Frye Jewelry, Minted.com, Tokyo Milk, Hello Apparel, Bella Cotton Candy Maker, P.J. Salvage, KitchenAid, Retro Bakery, Tillamook, Nestle, Planters, Bon Apetit Pizza and Martha White.