This Grilled Lime Chicken with Strawberry Avocado Salsa is one of our favorite summer meals…light with loads of flavor, perfect over a bed of baby spinach!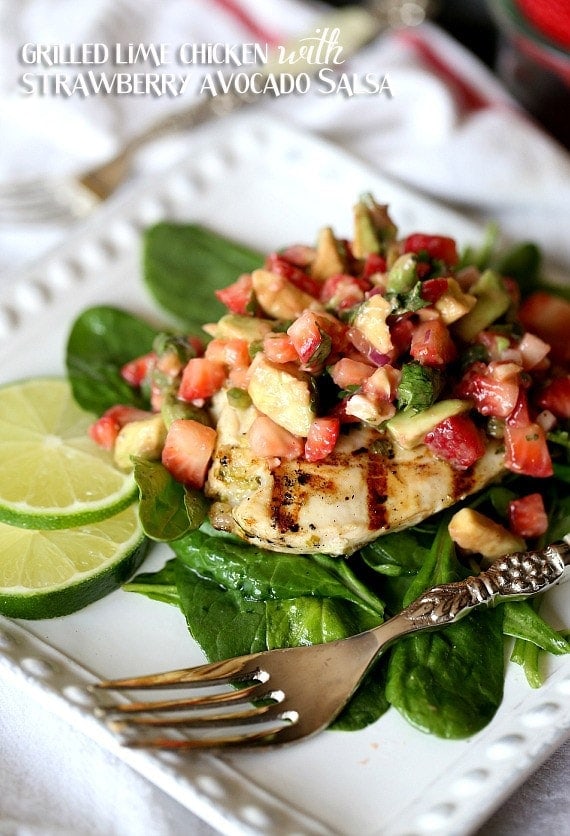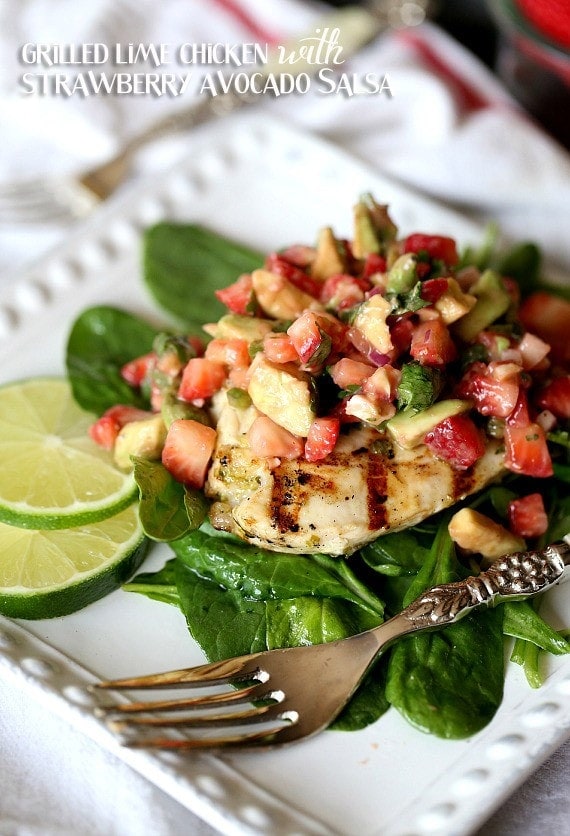 So yes, like I've been saying, I am dieting.
I know you're going to get bored of this conversation, but it's happening. Sorry.
But luckily it's grilling season around here. And strawberry season too. Which are both diet friendly, IMO.
And this Grilled Lime Chicken is a favorite. I have it a lot during the summer months…on a salad, over rice…
But lately I have been obsessed with strawberry salsa. I made THIS version last week for dinner and oh my yum.
So I decided to try my own version and throw it on top of my beloved grilled lime chicken.
The flavors of this Strawberry Avocado Salsa are all perfection, and together with the lime chicken it's magic.
Ok, maybe that's a little much, but yeah, totally delicious.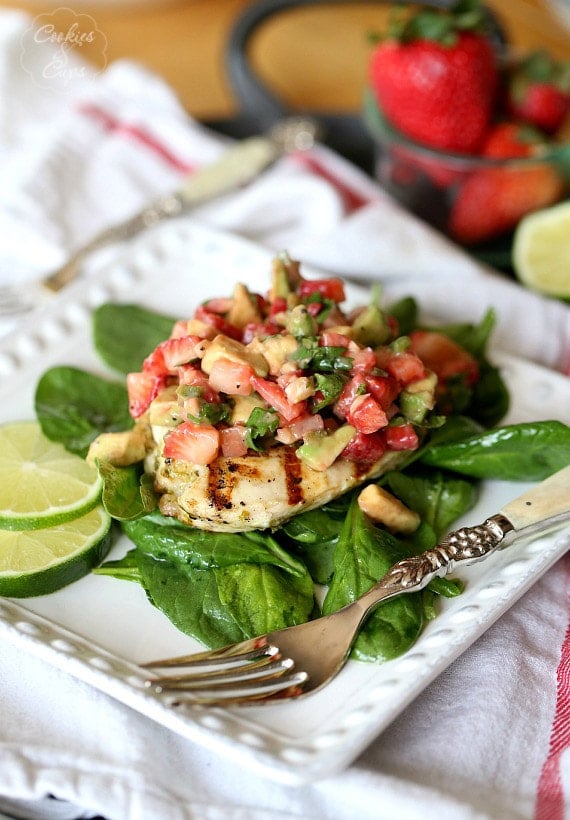 There are a few ingredients in this, but it's super simple and everything can be made ahead. If you're doing this for a BBQ prepare everything in advance and just grill the chicken when you're ready to eat!
Make your marinade first.. it's just lime juice, a little oil, lime zest, cilantro salt and pepper!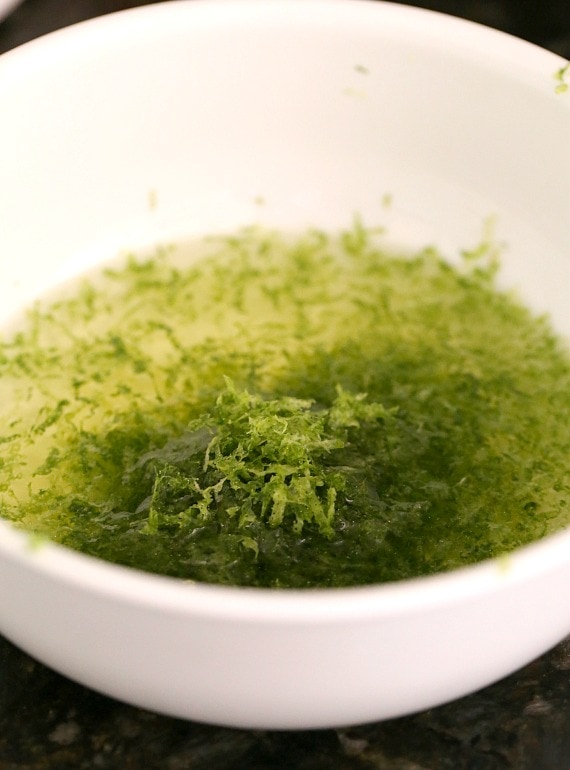 Pour that over your chicken and let it sit for a while. In the fridge of course!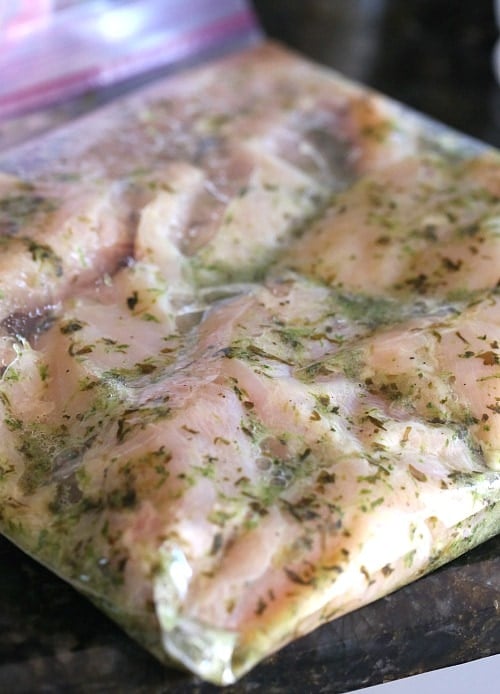 You can make your salsa ahead too. The longer it sits the better!
Dice some strawberries…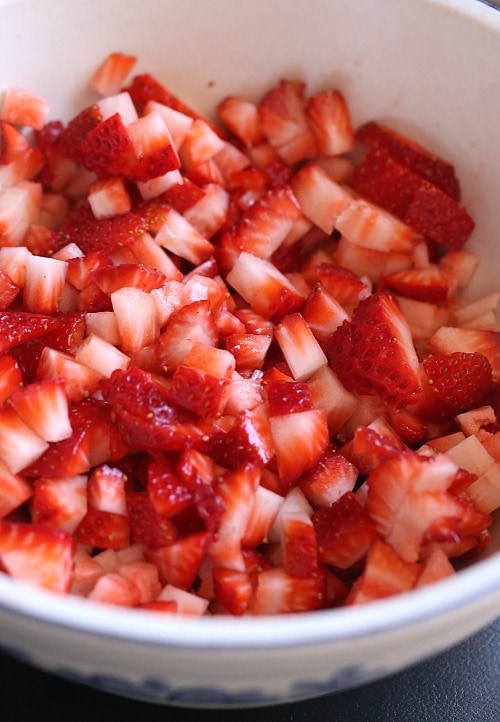 Chop some cilantro too…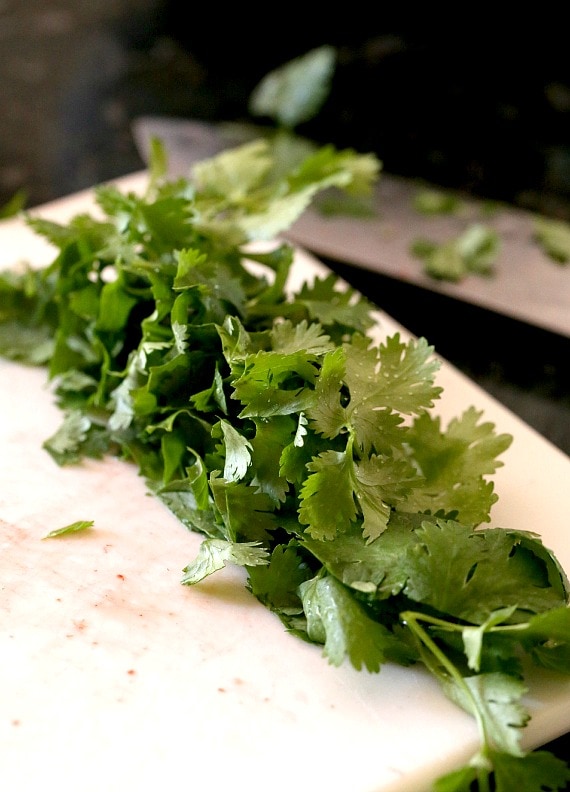 Add that to some avocado, diced onion, garlic and a few other things and let it sit for a bit.
When you're ready, grill your chicken and then top with a heaping scoop of the strawberry salsa.
We liked it on a bed of baby spinach tossed with a little vinaigrette, but you could serve it over rice, or other steamed veggies!
Also, I have been so nervous about posting these dinner recipes here! Especially this one, because it's light-ish…But the dinners I share with you guys are meals that my family actually eats, so it's all me…even if there is no butter involved!
I'd totally love to hear your feedback!
Print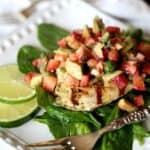 Grilled Lime Chicken with Strawberry Avocado Salsa
---
2

pounds boneless chicken breasts, fat trimmed
Marinade
1/4 cup

vegetable oil
zest of

2

limes

1/2 cup

lime juice

1/2 cup

chopped cilantro

1 tsp

salt

1 tsp

black pepper
Strawberry Avocado Salsa
16 oz

strawberries, diced

1/2 cup

chopped cilantro

1/4

chop diced red onion

2

cloves garlic, minced

2

jalapeno, seeded and small diced

2

avocado diced
juice of

2

limes
salt and pepper to taste
---
Instructions
Marinade
Whisk all ingredients together and pour over chicken in a large zip-top bag. Allow to marinate for at least 4 hours or overnight.
Strawberry Avocado Salsa
Combine all ingredients in a bowl and stir until evenly coated. Cover and refrigerate until ready to serve. The longer the salsa sits before serving, the more the flavors combine.
Assembly
Remove chicken from refrigerator 30 minutes before grilling. Cook chicken on grill, approximately 6 minutes on each side.
Serve over a bed of raw, baby spinach if desired and top with salsa.
---
Want To Save This Recipe?
Find more recipes like this: