I've been keeping a secret from you.
It's sort of embarrassing.
I've signed up to do a Mini Triathlon.  Please stop laughing.  Or gasping.
I will tell you that I didn't go about this on my own.
I was peer pressured.
You see, I have sporty friends who are all about working on their fitness. I am aware I need new friends, but until then I am stuck doing physical activities.  Because I can't say no.
And also because I have an annoying affliction where I am worried I will miss out on ALLTHEFUN.
Clearly I am aware that there will be no fun on that triathlon day.  Yet still.  What IF? Anyhow, the event is in September.
And my husband has started asking me when I'm going to start "training"…which isn't annoying at all.
But I am happy to say that I have made the first step in race preparation.
I bought a sports bra…
that counts, right?
Also, sports bras are annoyingly expensive and OMGuncomfortable.  Like running isn't painful enough, I now have to have an undergarment hanging onto all my bits and pieces for dear life, as well?
Apparently if my friends jump off a bridge, you can guarantee that I won't be far behind.  Luckily I never became friends with hobos.
So while I procrastinate my "training" I made some Homemade Payday Bars.
And just so you know, I got the recipe for these from one of my sporty friends…
She is clearly trying to sabotage me.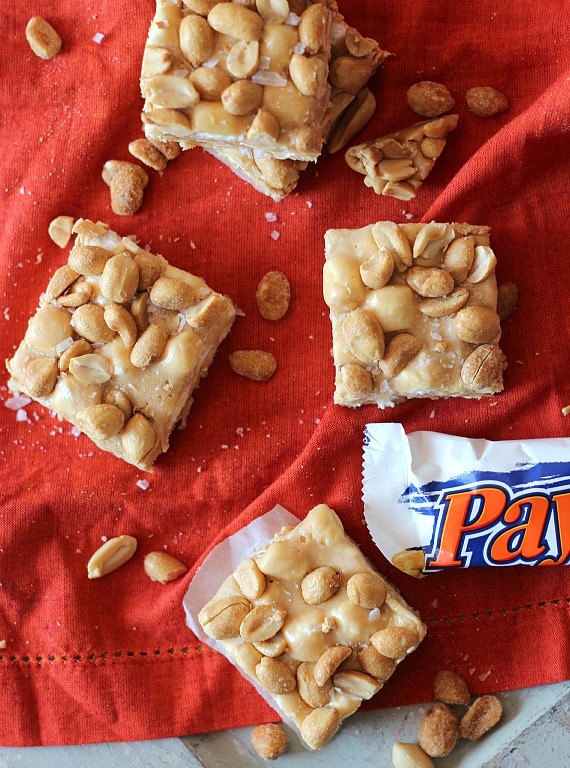 These are amazingly easy.
They're a no-bake dessert..actually you just need a microwave.
Start with a greased 9×13. Layer half your peanuts on in the dish.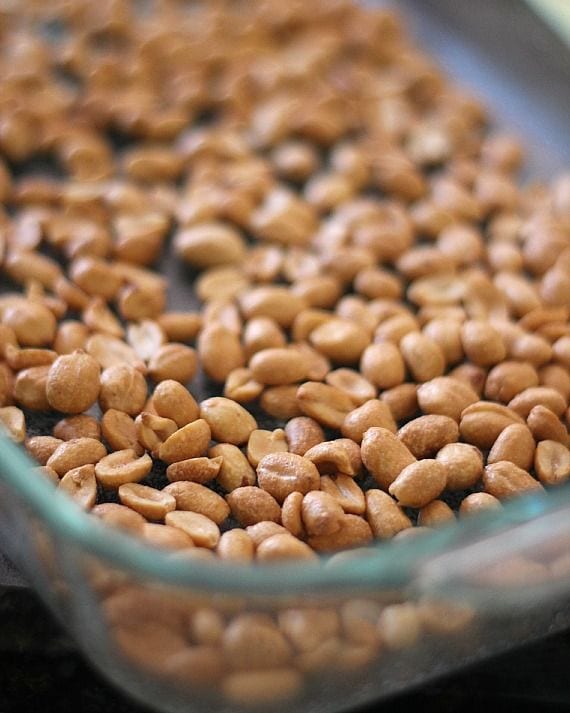 In a large microwave safe bowl melt a bag of peanut butter chips and a few tablespoons of butter together…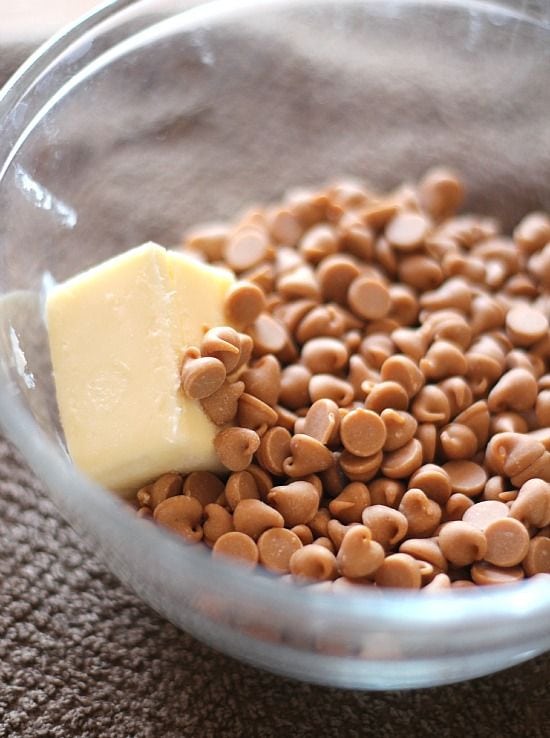 Stir it until smooth.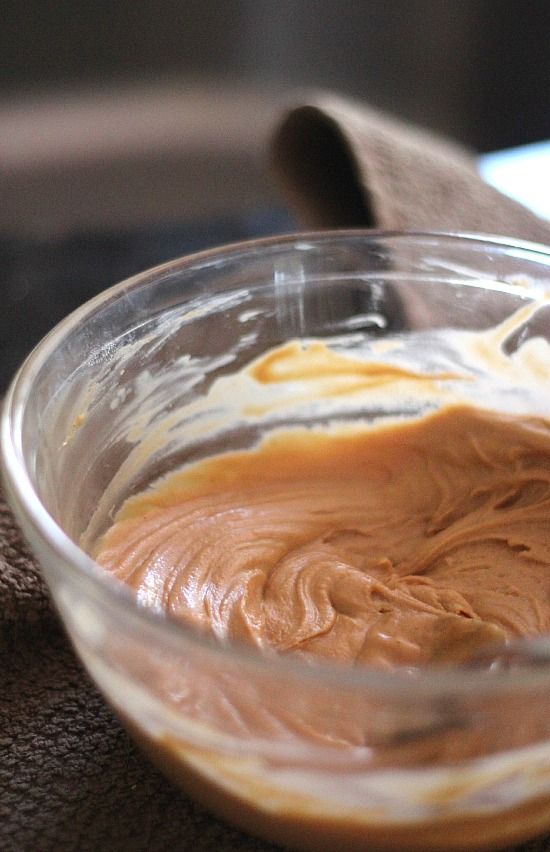 When the chips and butter are melted pour in your sweetened condensed milk…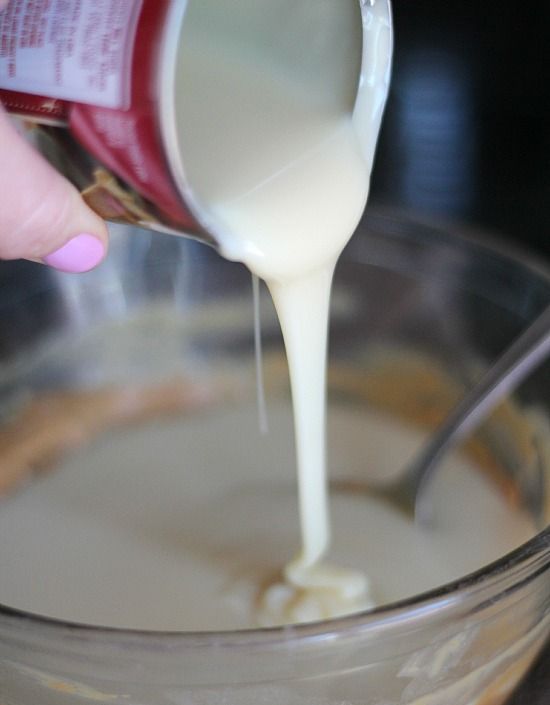 Stir that in and then add your marshmallows.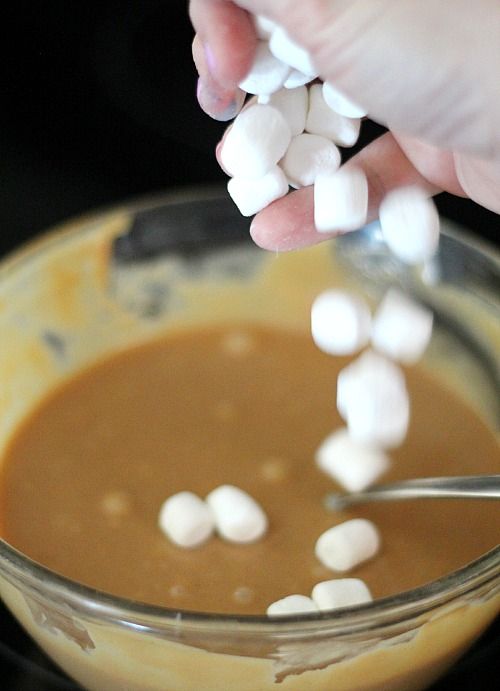 Also, this is the reason to use a large bowl…I did not…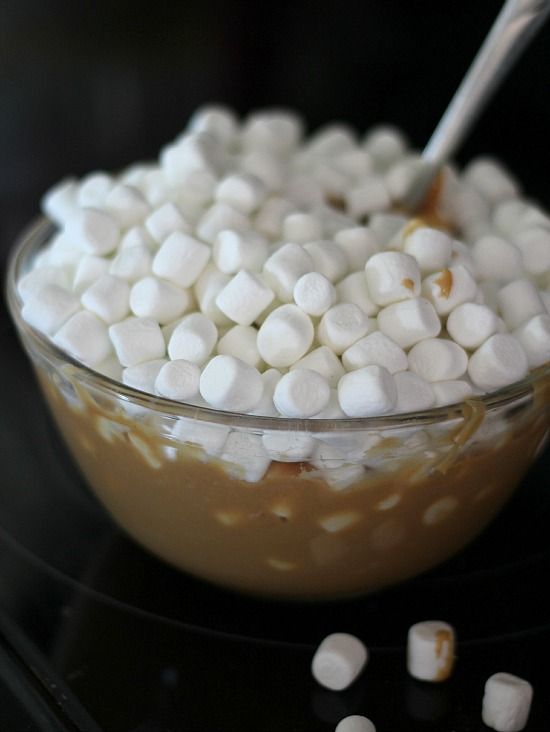 Stir that all up and pour over your nuts…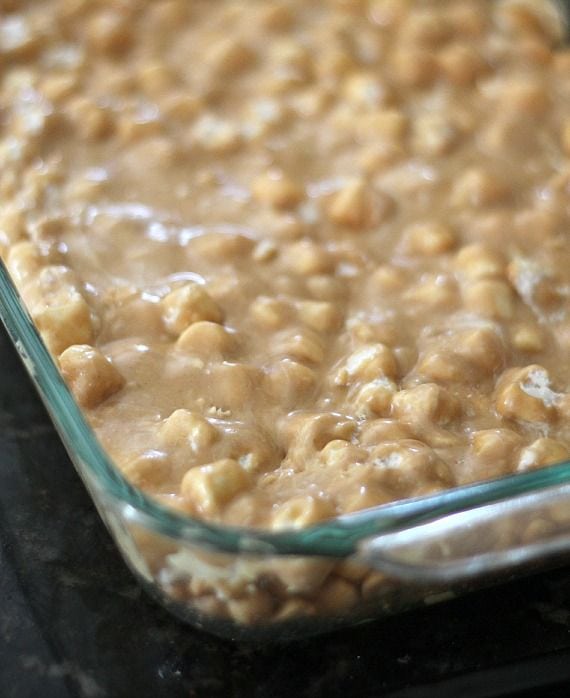 Press the remaining peanuts into the marshmallow mixture.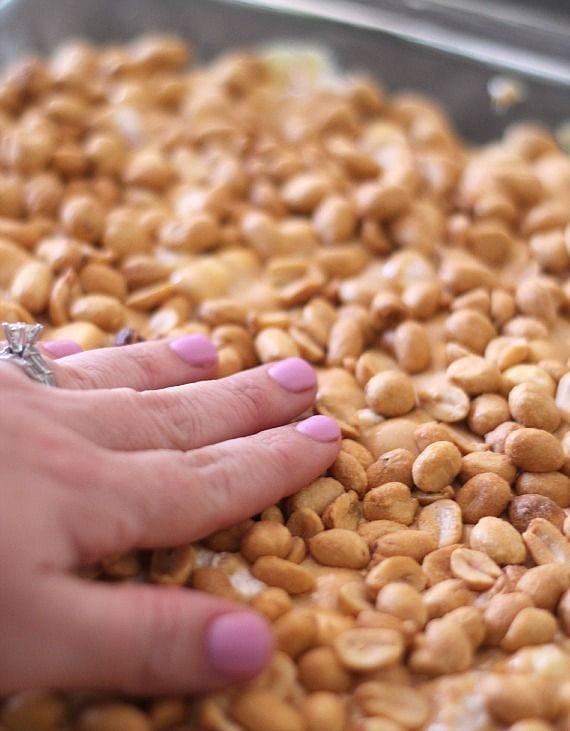 Sprinkle some flaked sea salt on top and let them chill for a bit before cutting into squares.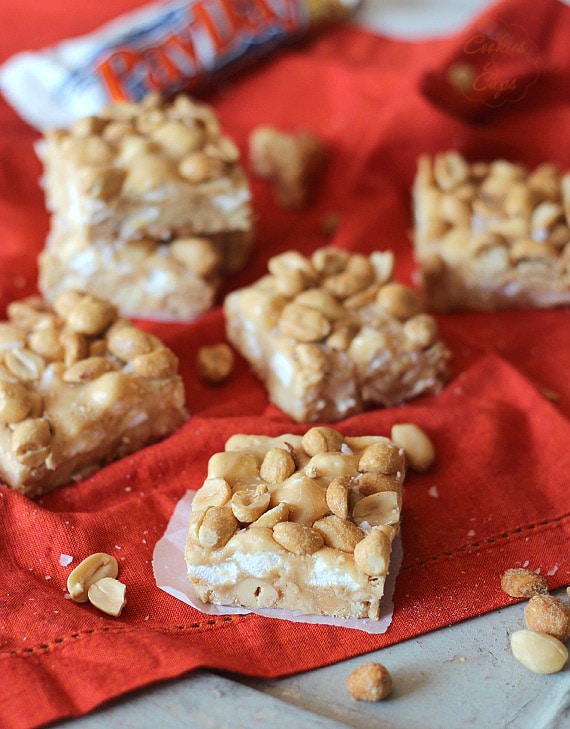 Here's the sweet handwritten recipe…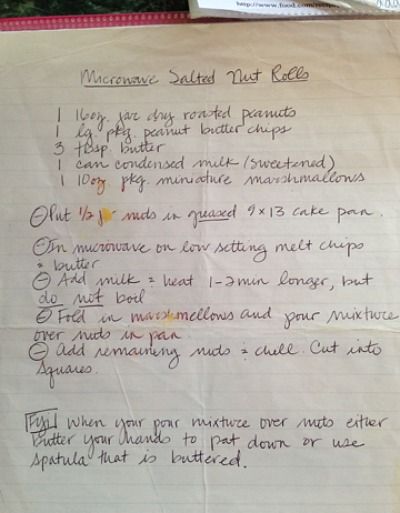 Here's printable recipe…
Print
---
Description:
makes 30 bars
---
Scale
Ingredients:
16 oz

salted dry roasted peanuts

2 cups

peanut butter chips

3 Tbsp

butter

1

(14 oz) can sweetened condensed milk

1

(10.5 oz) bag mini marshmallows

1

–

2

tbsp flaked sea salt
---
Instructions
Spray 9×13 pan with baking spray or grease with butter. Sprinkle 1/2 peanuts in the bottom of the pan, reserving the other half for later
In a large microwave safe bowl, heat peanut butter chips and butter in 30 second increments on 50% power. Stirring after each until melted.
Pour in you sweetened condensed milk and microwave on high power for 1 more minute. Stir until smooth and combined.
Fold in marshmallows to peanut butter mixture until evenly coated and then pour over your peanuts in the pan.
Press the remaining nuts into the marshmallow mixture. Sprinkle with flaked sea salt and chill for about an hour.
Cut into squares.
---
Notes:
recipe from the kitchen of Angie Bonfanti.
Want To Save This Recipe?