This Honeybun Cake is ridiculously moist, simple to make and coated in a sugary-honey glaze that makes it extra delicious!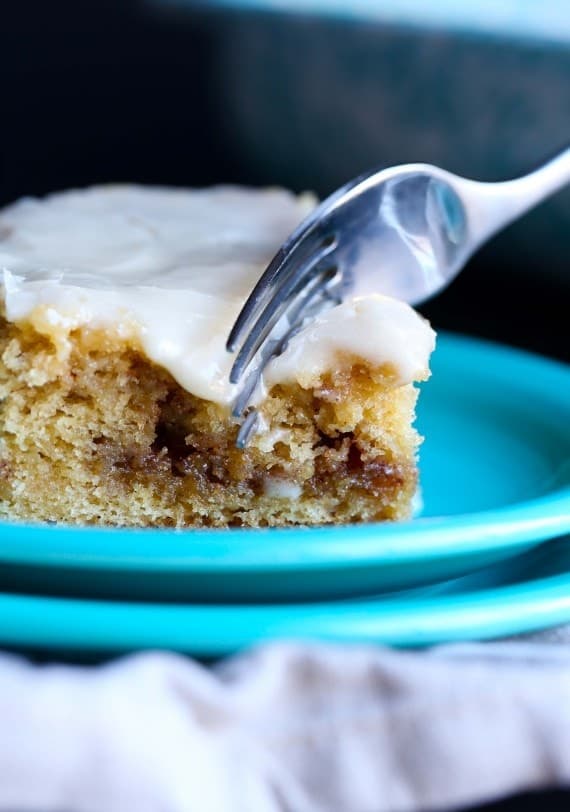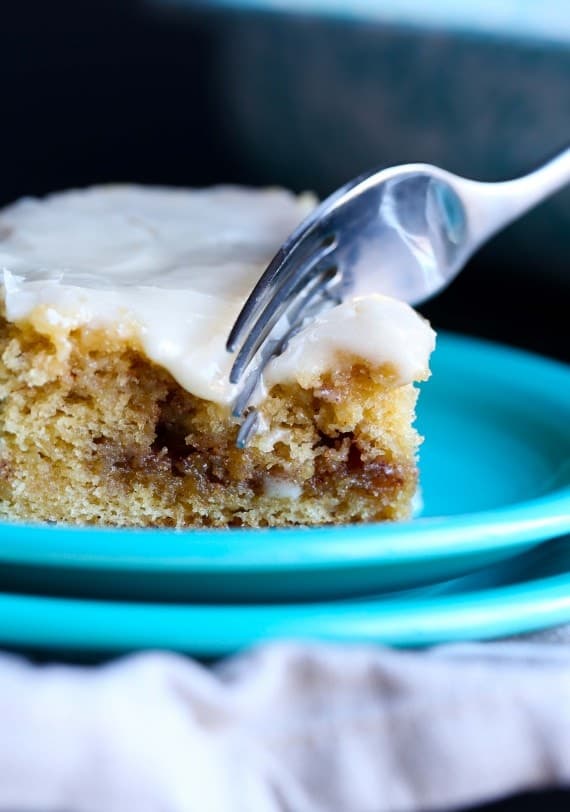 I took a poll on Facebook a few weeks ago asking what types of cakes you (as readers) want recipes for…either ones that are made in a 9×13 pan, a bundt pan or a layer cake.
The 9×13 cake choice was the winner…which I have to agree with, I suppose. They're generally easier, you can typically serve them right out of the pan (win!) and they're very un-fussy.
9×13 cakes are cozy. They're comforting. They're something you can pull together easily without all the stress of frosting layers or praying that your bundt pan releases your cake from it's mighty fist.
While I would never turn my back on my bundt pan or my 8- inch rounds today we're going with the popular vote. 9×13 for President!
I created this Honeybun Cake with cozy socks and a snuggly blanket in mind. There isn't much not to love…you have a super moist cinnamon swirled cake topped with a honey-sugar glaze. You can eat this without judgement at any point in the day, it's just that versatile.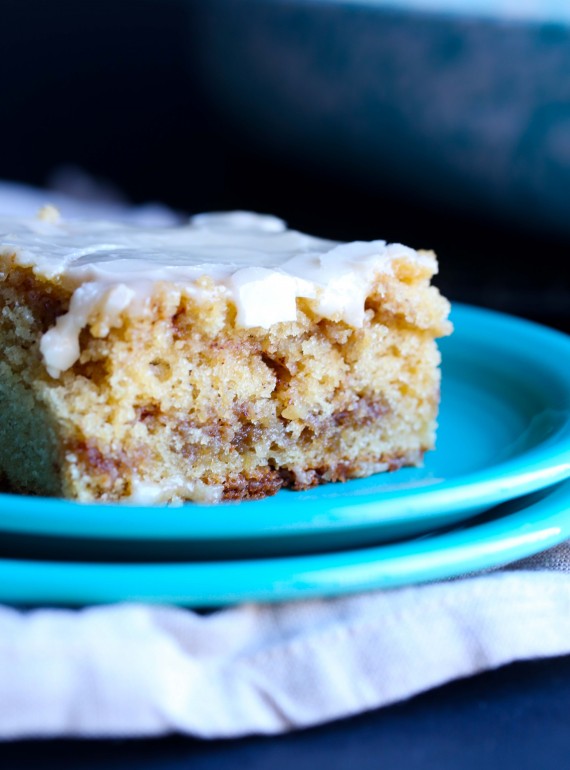 Or you could eat this at ALL points during the day. Leave your self-control at the door.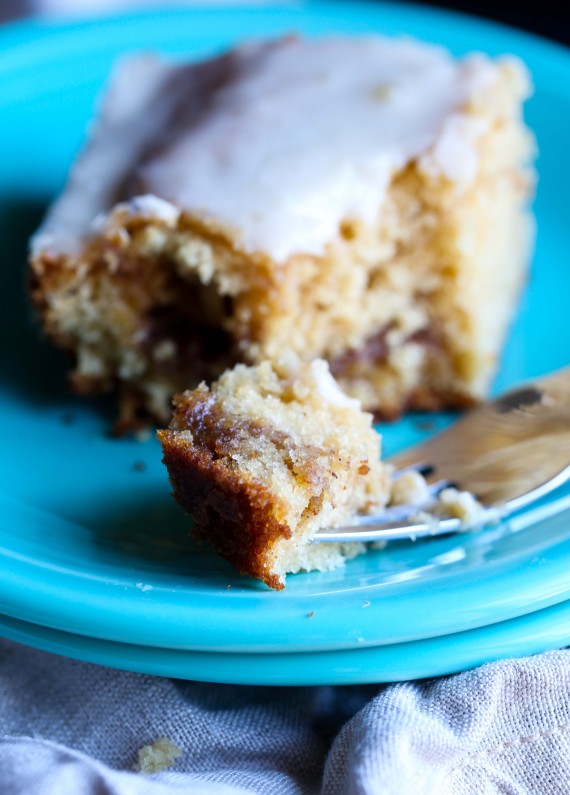 I posted the full recipe over at Imperial Sugar today. They're the best over there.
CLICK HERE for all the details!