This simple Milk and Cookies Snack Mix is made with White Chocolate Sandwiched between Cookie Crisp Cereal. It's beyond adorable and crunchy, sweet fun!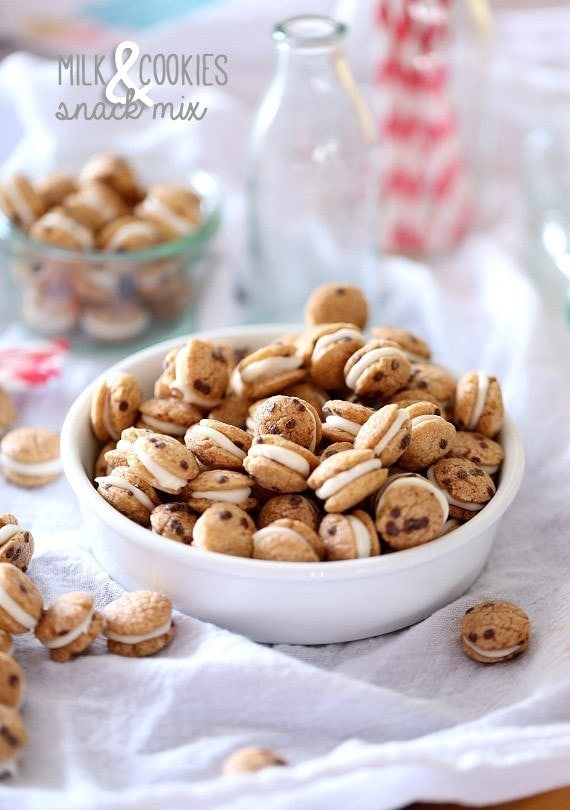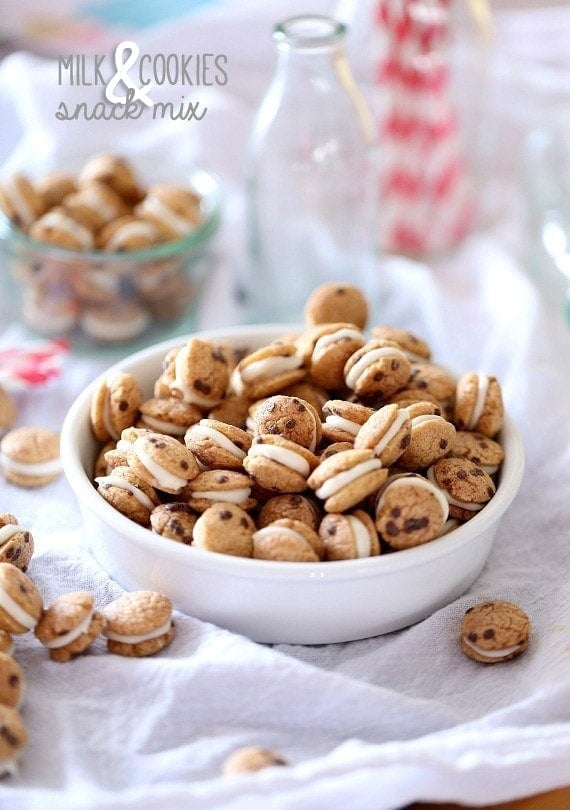 This winter needs to jump into a volcano and die.
I know you guys aren't all in the Northeast, but SAHRIOUSLY!
3 snow storms in a week.
I talked to my dad on the phone yesterday (who lives in Texas) and he asked the all too appropriate question, "How do you LIVE there?"
My thoughts exactly, dad…my thoughts exactly.
But the thing is, when you're stuck in the house you're forced to get resourceful.
Hence, this Cookies and Milk Snack Mix.
I buy sugary cereal. Sue me.
The other day I bought Fruity Pebbles with POP ROCKS. WHAT IS WRONG WITH ME????
Anyhow, we happened to have a box of Cookie Crisp in the pantry and I decided to get a little crafty.
And by crafty, I mean I melted white chocolate.
Anyone can be me, folks.
SO yeah, I made the most adorable snack mix of all times. ALL TIMES!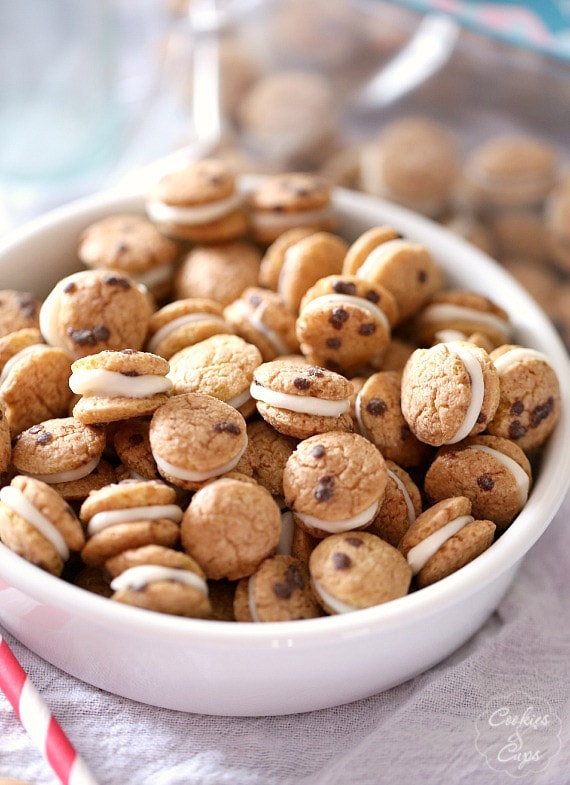 Millions of mini chocolate chip cookie sandwiches.
So cute. Can't breathe.
I'm totally going to insult your intelligence here and show you how I did it. Sorry.
Grab cereal…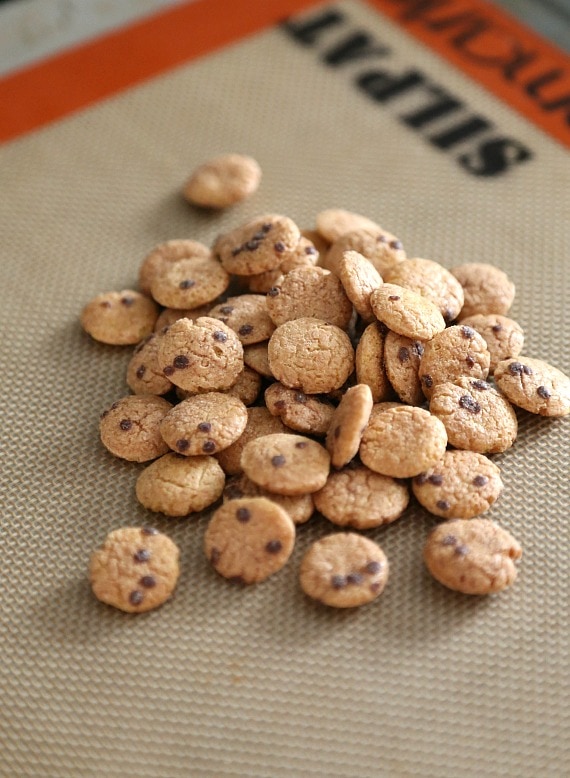 Melt white chocolate in a zip top baggie. Actually I used white melting candy disks, just because they firm up quick!
Squeeze melted chocolate…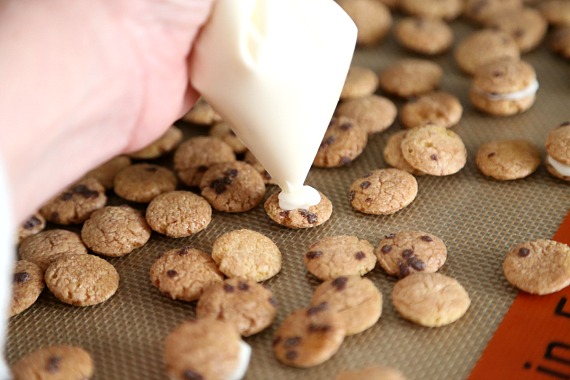 Sigh.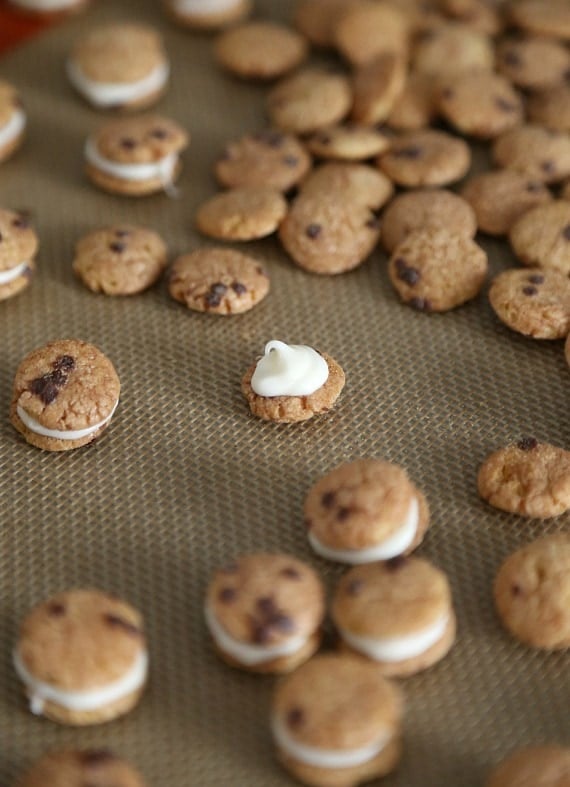 And press another piece of cereal on top.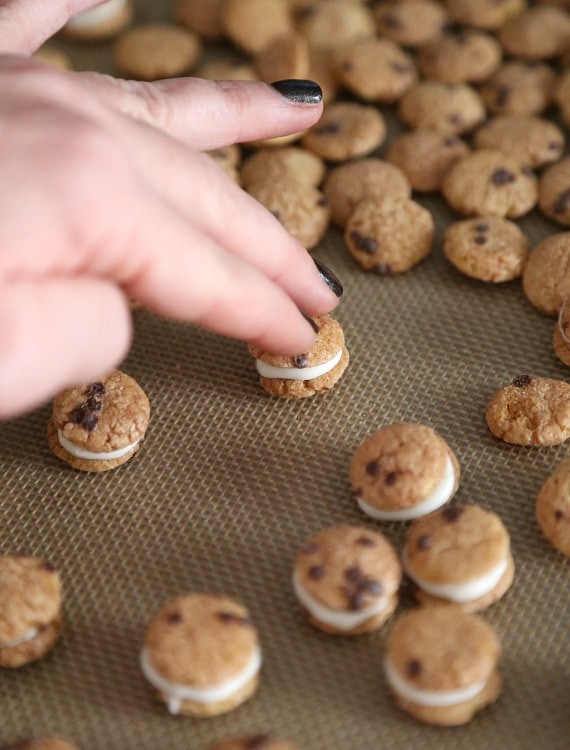 Infinity chocolate chip cookie sandwiches!!!!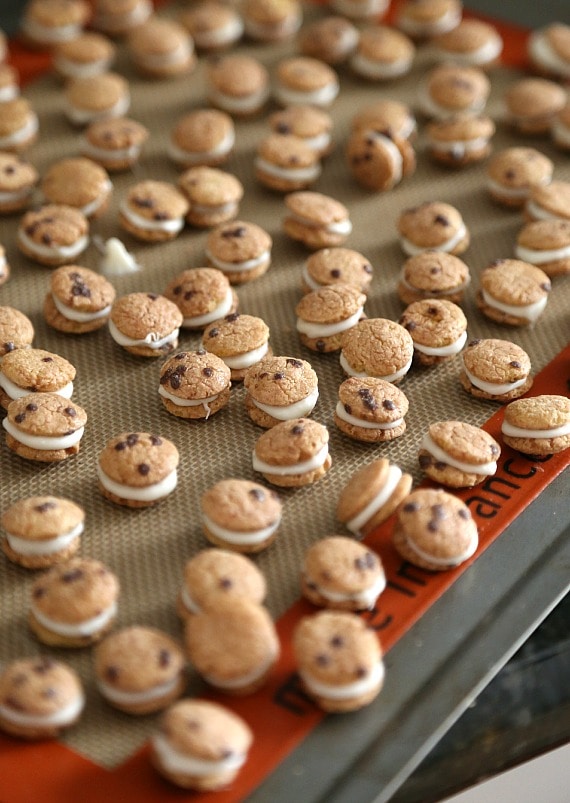 Now. Here's where it gets even cuter…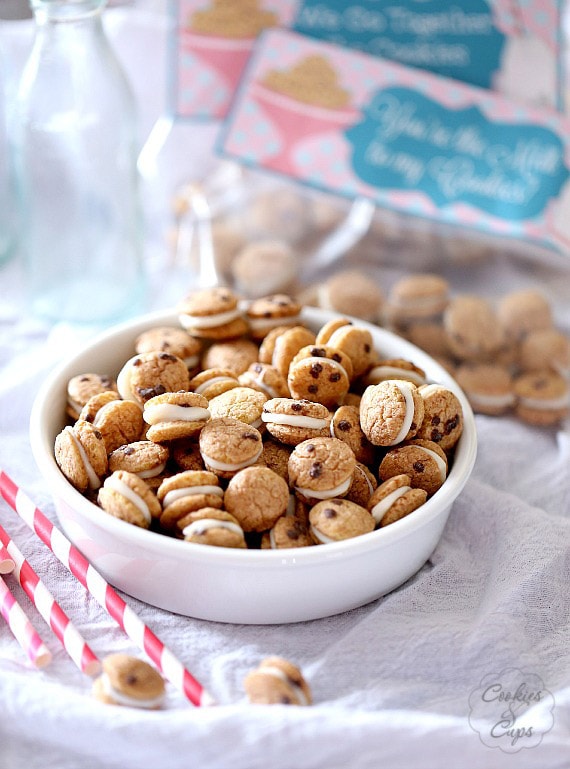 Like, what if you packaged it up and gave it as Valentine Gifts?
Woosah! I can't deal!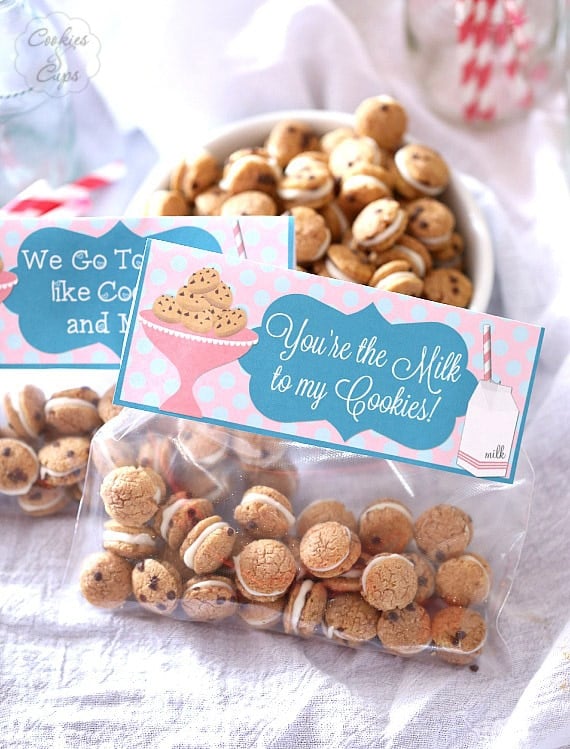 Click below for the FREE printable!