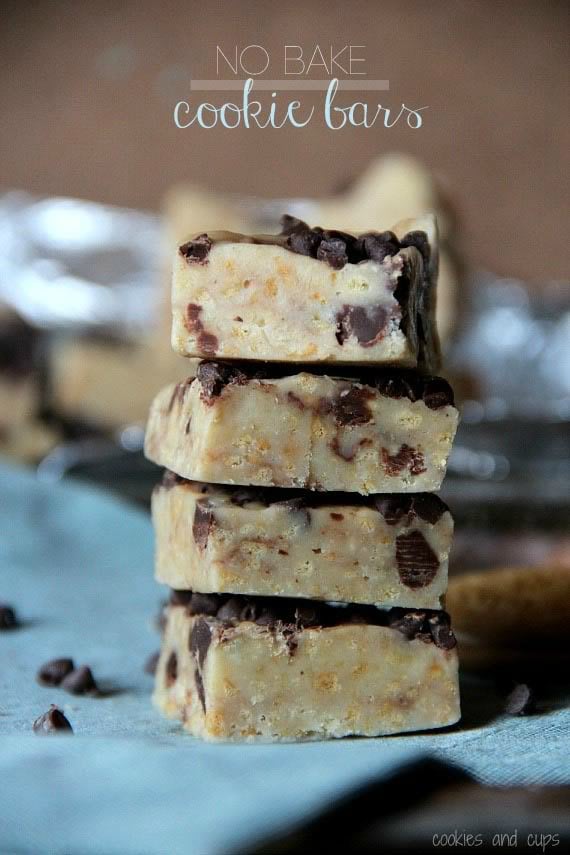 Sometimes when I don't know what to write here I sit and stare at the computer.
Sit. Stare. Watch You Tube videos. Sit. Online shop. Stare. Online shop again.
But today, as my kitchen gets gutted, I felt the need to bake, but not bake, since I can't bake.
Got that?
So I fake baked, but not fake-baked, because I don't like to be orange.
I made cookie bars from cookies, that basically turned out like fudge, but isn't fudge.
What is happening right now?
I think I might have inhaled too much Spackle dust.
Let's not-bake, fake-bake, shape-shift cookies together, kay?
No Bake Cookie Bars. Made from Cookies.
Golden Oreo cookies, actually.
Crush them up…about 30 of them.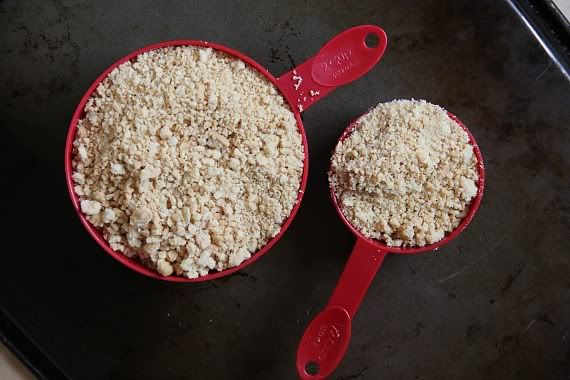 Then chop up some white chocolate…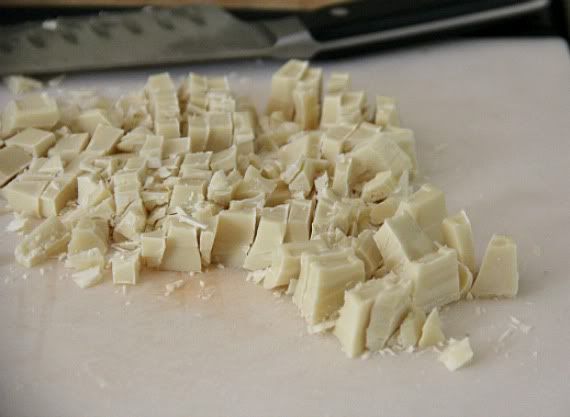 And melt the white chocolate with sweetened condensed milk. You'll have to resist the urge to stick your face in there…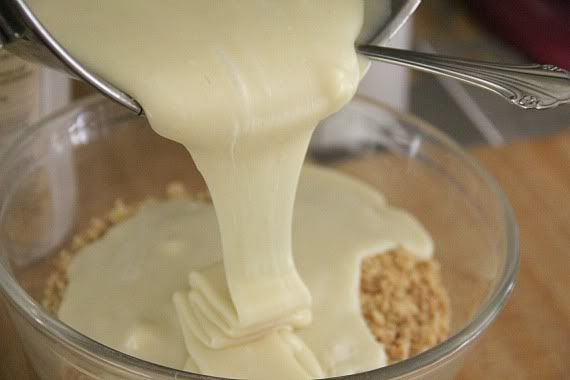 Pour that all over your crushed cookies. Let it cool for a beat while you clean your face off, then add in some chocolate chips.
Spread that into your pan and cute it up with some mini chocolate chips. I mean, if you like cute.
That's it.
Let it firm up.
That's what she said.
Ugh.
Then eat, you dirty people.
Eat.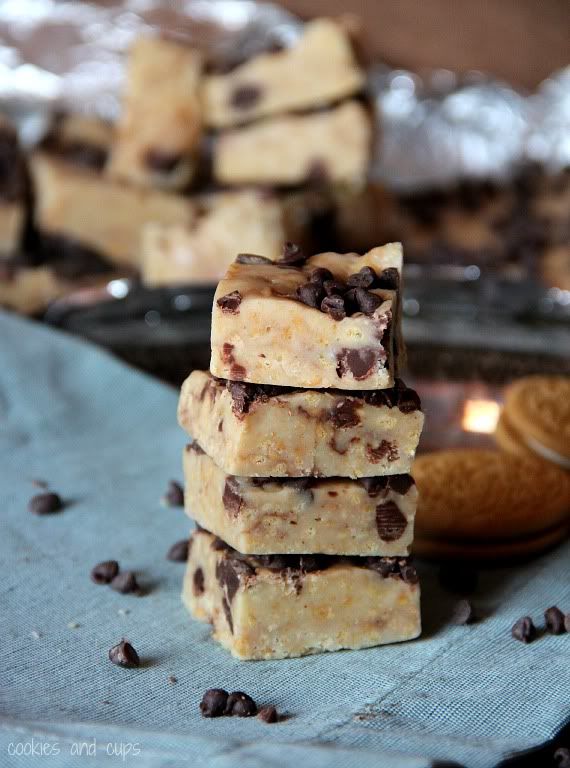 Print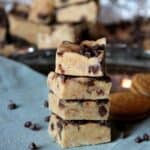 No Bake Cookie Bars
---
---
---
---
Want To Save This Recipe?
Find more recipes like this: