Orange Crinkle Cookies are soft, pretty, melt in your mouth cookies with a crackly powdered sugar coating and a subtle orange citrus flavor.
If you're a fan of crinkles, make sure to try my Brown Butter Cinnamon Crinkle Cookies too!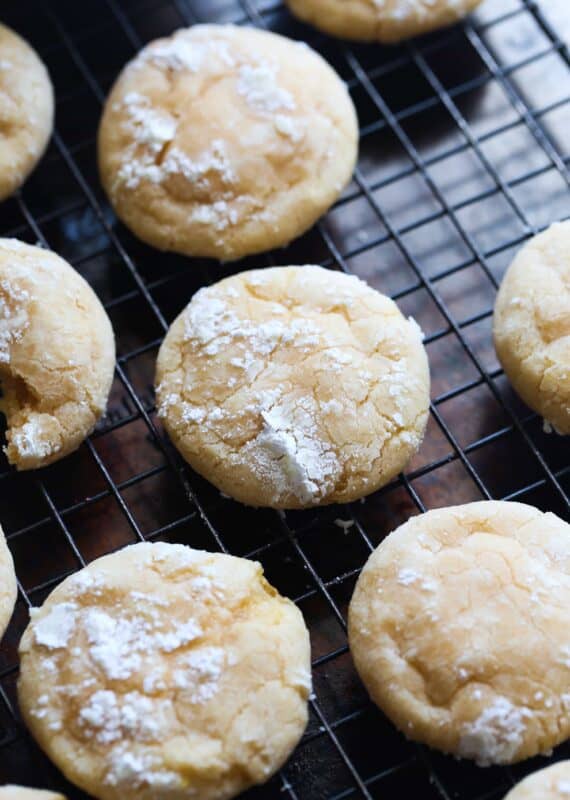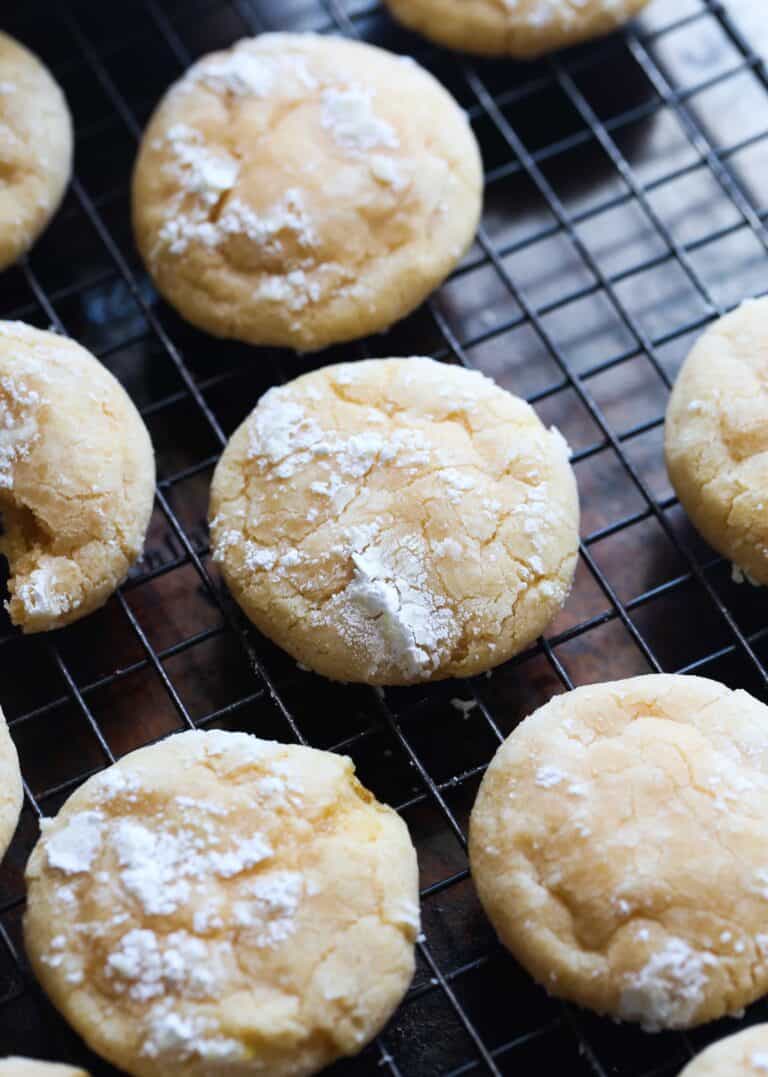 Orange Crinkle Cookies Melt In Your Mouth!
When you think about crinkle cookies, you might automatically think about chocolate crinkles! And while those are delicious and super pretty, with the contrast of the dark chocolate cookie and the crackly powdered sugar, you can get creative with the flavor!
Adding a little orange juice and zest makes these a bright, pretty pastel cookie that is perfect all year long!
What Are Crinkle Cookies?
Crinkle cookies are super easy to make and look so pretty on any cookie tray. They're one of those recipes that are both nostalgic and retro, while also being elegant.
The cookie itself is a buttery, sweet cookie coated in powdered sugar before it bakes, and as they bake the cookie spreads creating beautiful cracks in the powdered sugar. Plus, the powdered sugar gives the cookie a melty, sweet exterior that adds to the flavor!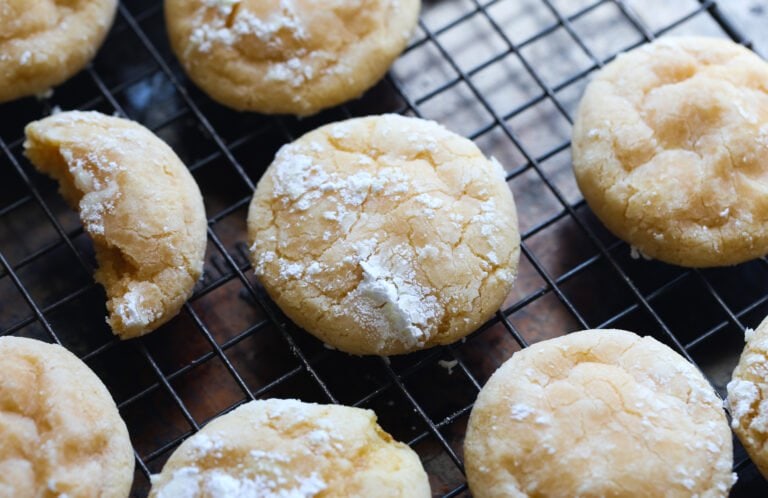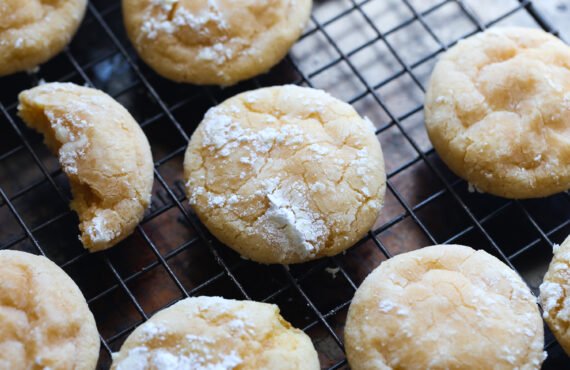 Can You Make These Cookies Other Flavors?
Orange Crinkle Cookies have a vanilla-citrus base. And what's so great about this easy crinkle cookie recipe is that they can be made any other citrus flavor without adapting the recipe!
Use lemon zest and juice to create Lemon Crinkle Cookies
Lime zest and juice creates Lime Crinkles
Grapefruit zest and juice…
Blood Oranges…
You get the idea!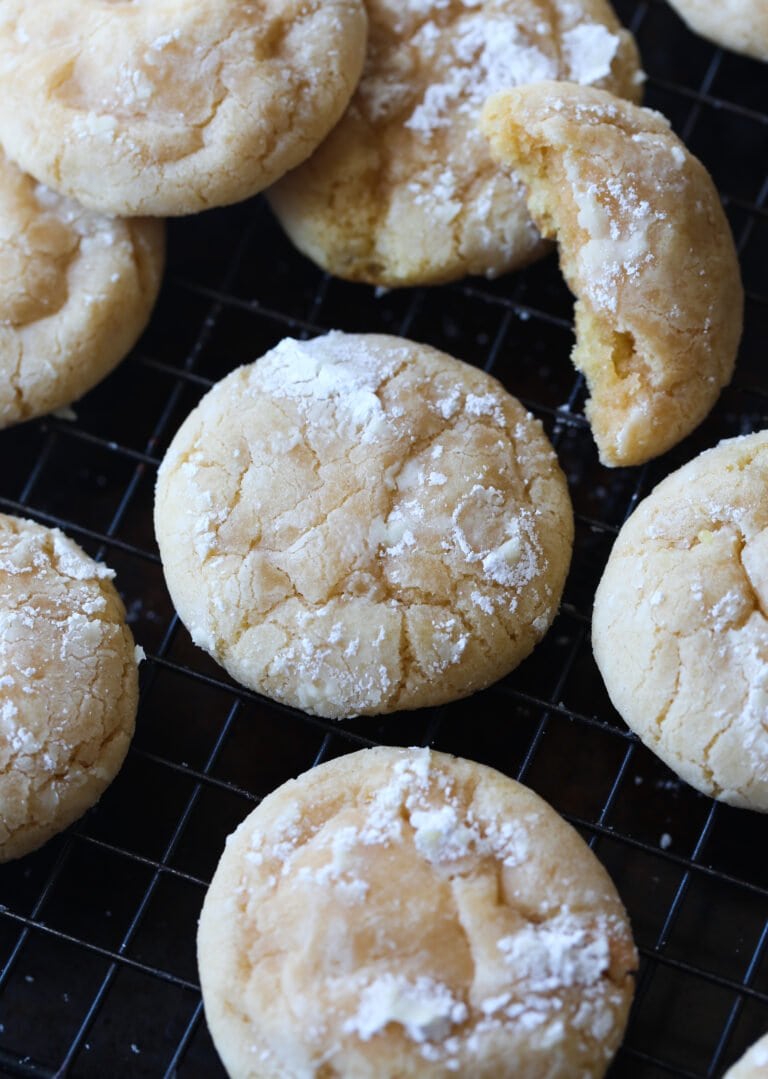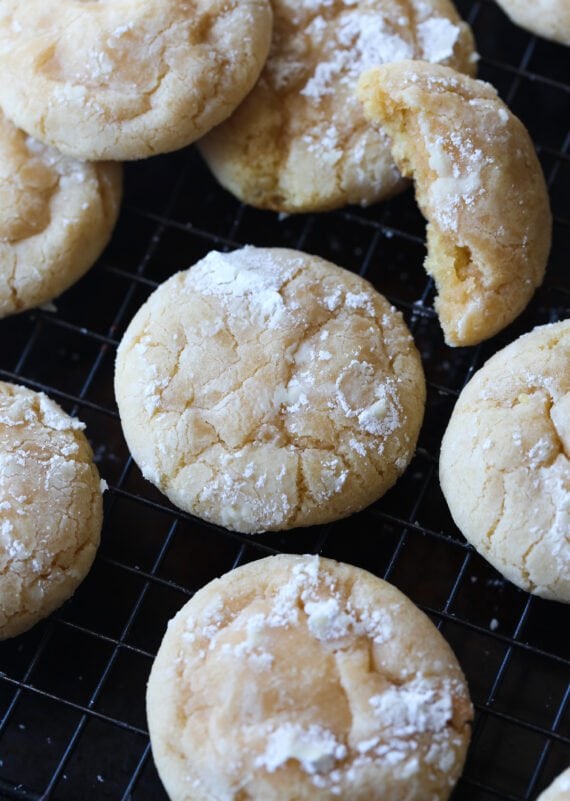 How Can You Make These More Orange?
AND to amp up the look of these cookies, you can add a drop or two or orange food coloring if you would like.
And of course if you make them Lemon or lime, use yellow or green coloring, respectively.
FYI – In the cookies photographed, I didn't add any extra food coloring.
I Partnered With Imperial Sugar On This Recipe…
So to get the FULL recipe CLICK HERE