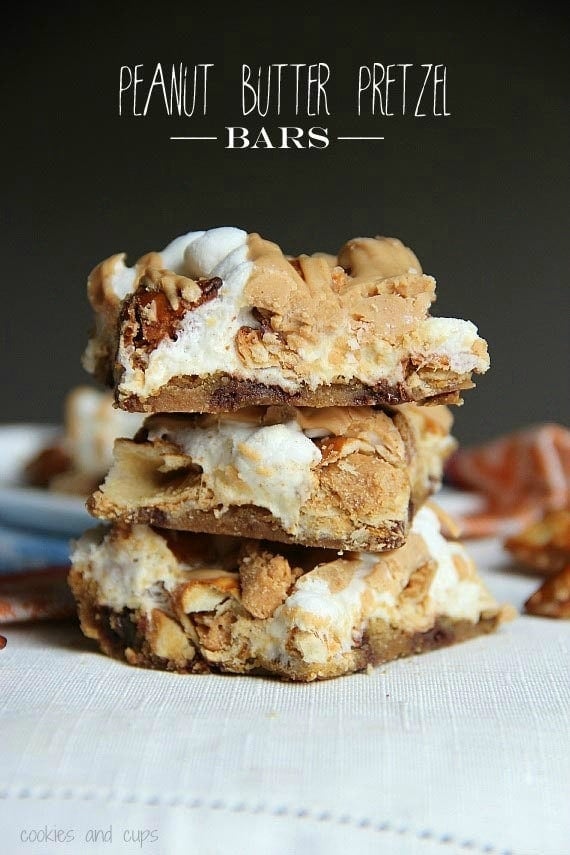 I feel like a bit of a one-trick pony these days.
I mean, are you sick of cookie bars yet?
Hahahahahahahahahahahaha.
What was I thinking? You guys are my peeps.
No way are you sick of cookie bars.
They're totally delicious, totally easy and completely versatile.
Like, would a cake let you put chocolate chip cookies and pretzel nuggets in it?
Hmmm, don't answer that. Idea logged.
Anyway, cookie bars are pretty chill.
Ooh, yuck. I can't believe I just said that.
What I MEAN is, they are all easy-breezy-I-don't-care-what-you-add-to-me-because-I-will-work-and-be-delicious-no-matter-what.
Phew.
So yeah. I make a lot of bar desserts.
They make me happy.
And since you ARE my peeps, I'm thinking they make you happy too.
Peanut Butter Pretzel Bars…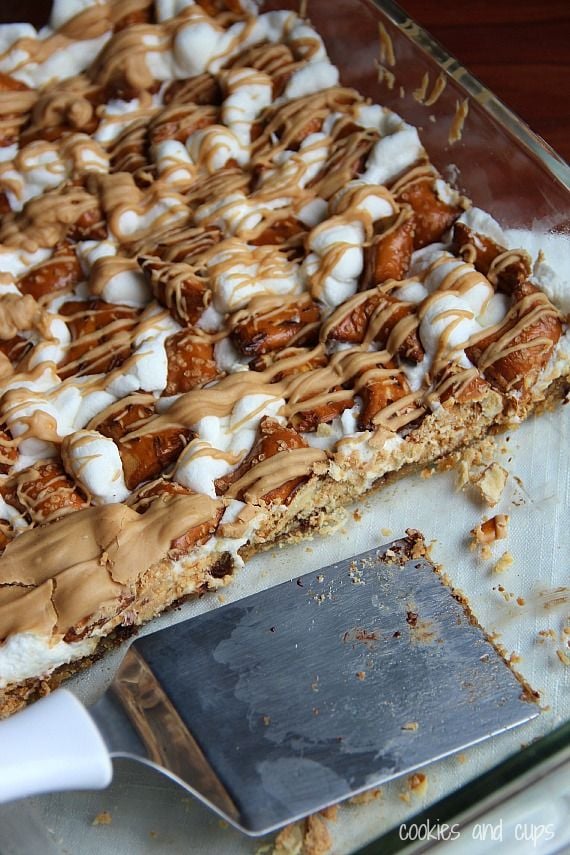 So I started with a log of cookie dough.
Log. Snort.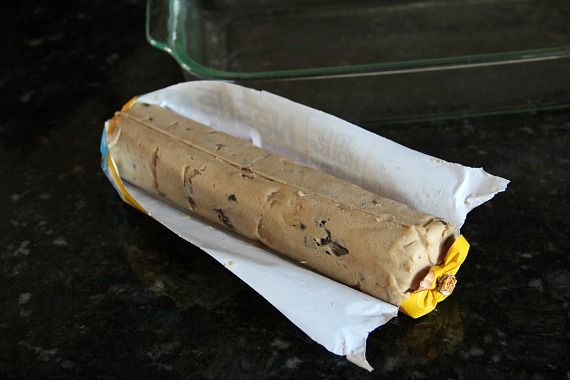 And I pressed it in a pan.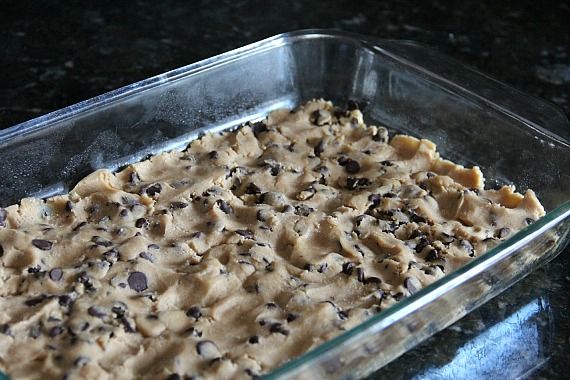 Annnd I baked the bajeezus out of it.
OK, not really. I barely baked it.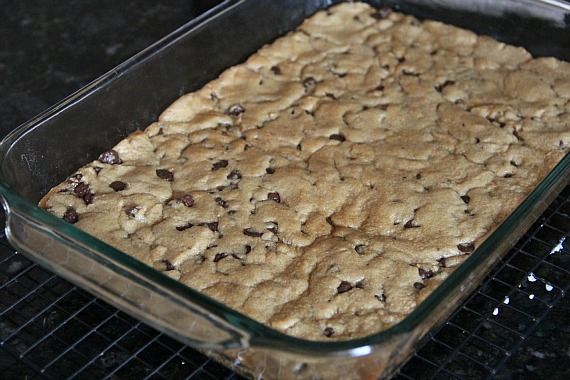 Then I put a bunch of marshmallows all over it.
If you don't follow me on instagram look at THIS box of marshmallows I got from Jet-Puffed.
I decided I had better start using them!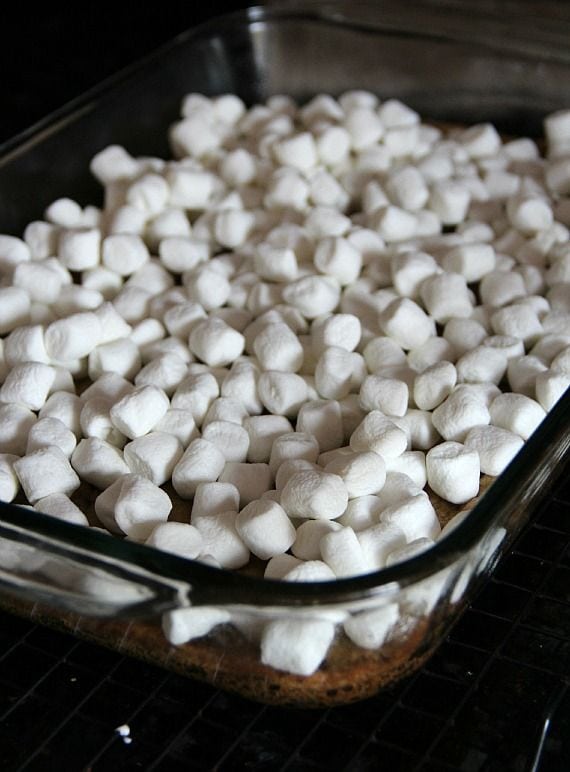 Then I baked that up for a quick minute…just until the marshmallows puff up a little.
Then immediately press your peanut butter filled pretzel nuggets into the gooey-ness. I used THESE pretzel nuggets.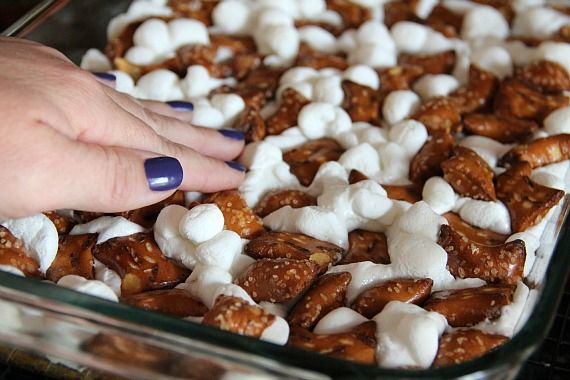 If you want to make it pretty melt some peanut butter chips with a bit of shortening….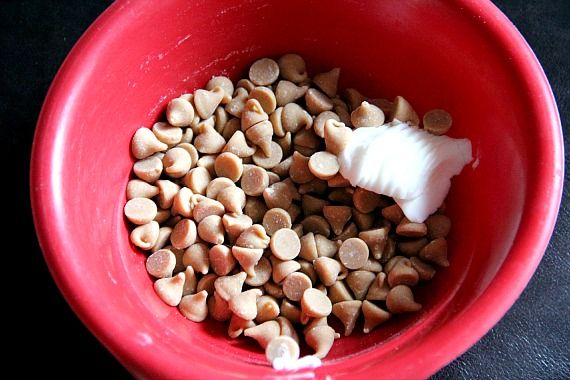 And go ahead and drizzle that shizzle…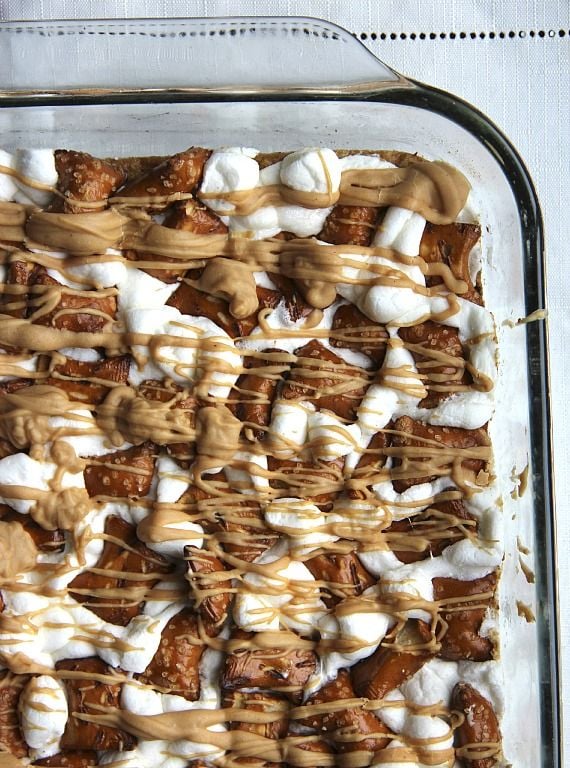 For real now.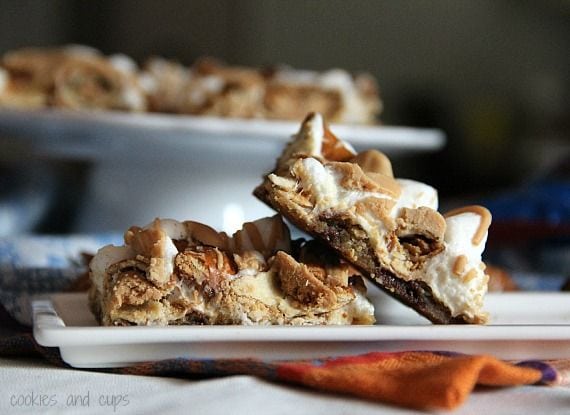 Print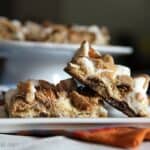 Peanut Butter Pretzel Bars
---
---
1

(16.5 oz) roll chocolate chip cookie dough

3 cups

mini marshmallows

2 cups

Peanut Butter filled Pretzel Nuggets

1/2 cup

peanut butter chips

1 tsp

vegetable shortening
---
Instructions
Preheat oven to 350°
Spray a 9×13 pan with non-stick spray
Press your chocolate chip cookie dough into the prepared pan.
Bake for 10-12 minutes until edges are golden.
Sprinkle marshmallows evenly on top of crust and bake for 1-2 more minutes until marshmallows puff up but don't brown.
Remove from oven and immediately press your pretzel nuggets into the warm marshmallow.
Let cool and cut into squares.
---
Notes
Store in an airtight container for up to 2 days.
You can cut these with a sharp spatula or a wet knife to prevent from the marshmallow sticking.
Want To Save This Recipe?
Find more recipes like this: