Pink Velvet Coconut Macaroons are sweet and pretty coconut cookies! A touch of cocoa powder, some pink coloring, and a few pink sprinkles make these chewy and soft cookies so fun!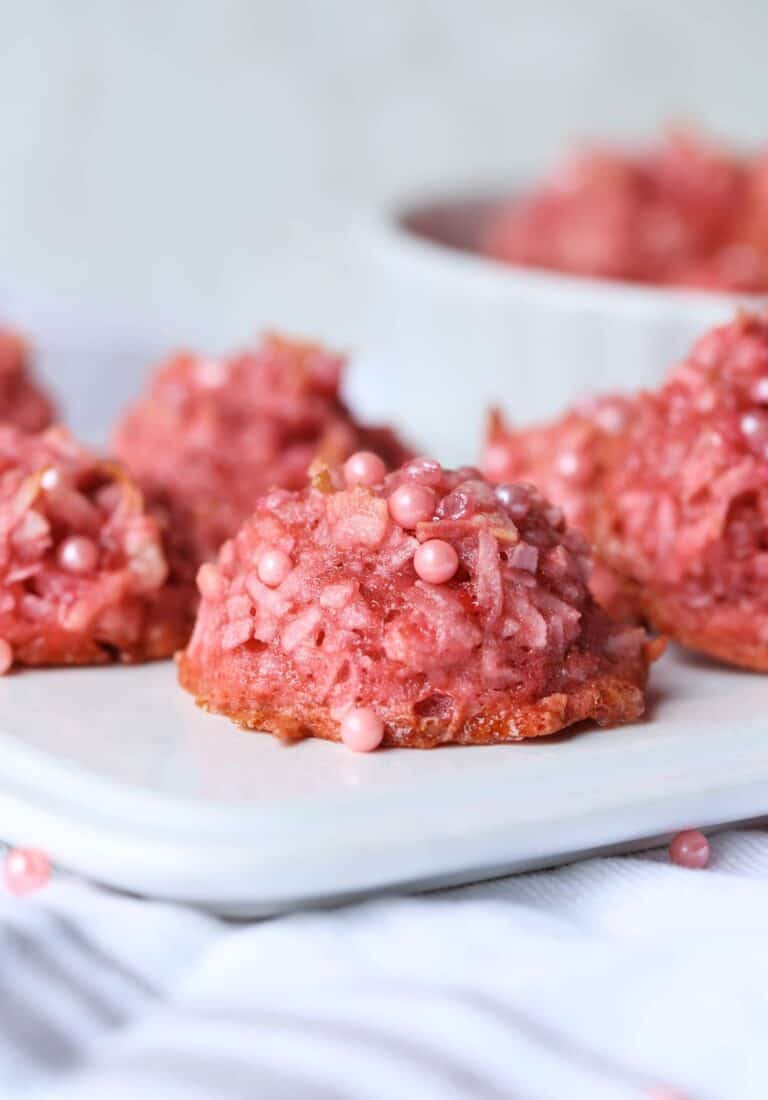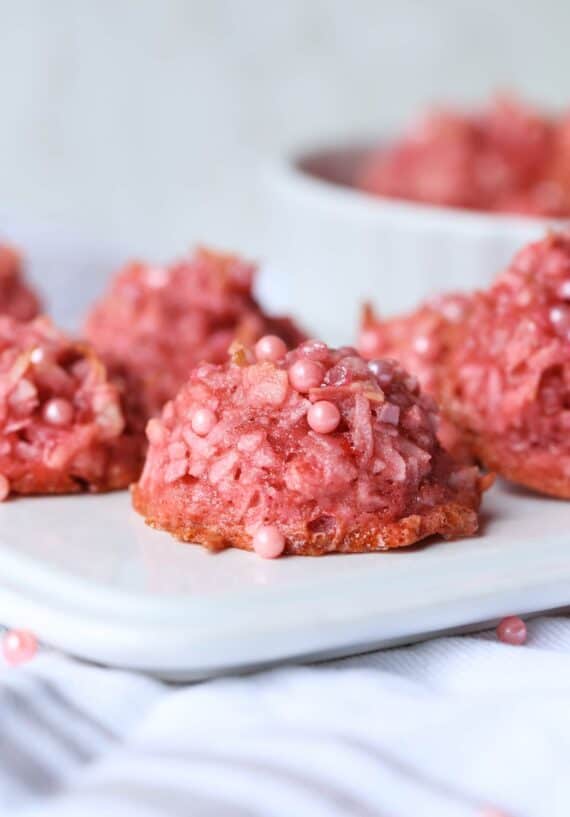 I partnered with my friends over at Imperial Sugar on this recipe today. Thank you for supporting the brands that make this website possible.
Pink Velvet Coconut Macaroons Are As Pretty As They Are Delicious!
Today we're talking COCONUT! I know this in an ingredient that people either love or hate. I hear it on so many recipes, "How can I make these xyz without coconut?" And sure, sometimes you can omit the coconut, like my Banana Cake, where coconut is purely a garnish. But when coconut is INCLUDED IN THE TITLE, chances are it won't be the same without it. So, of course if coconut isn't on your list of favorite foods, today's Coconut Macaroons might be a recipe to pass on. BUT, if you're a coconut lover like me, these Pink Velvet Coconut Macaroons will be a sure favorite!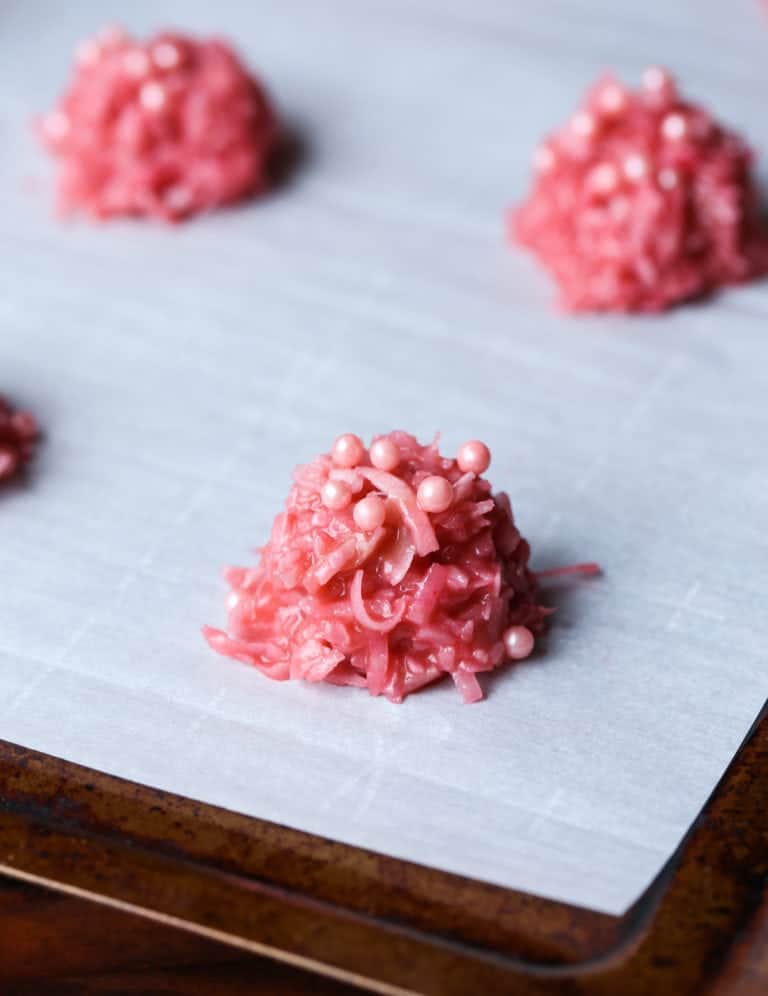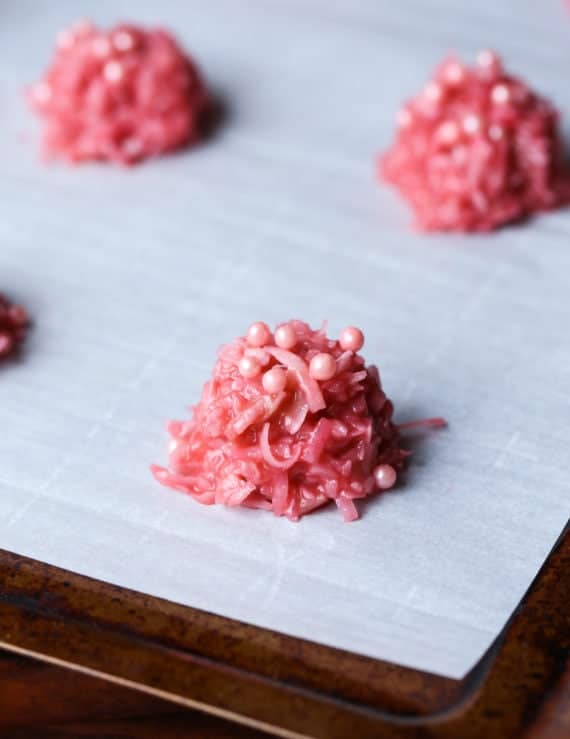 No Mixer Required For These Coconut Macaroons!
These are seriously easy cookies. Just a mixing bowl, a wooden spoon, and some simple ingredients:
Sweetened Flaked Coconut
Granulated Sugar
Egg Whites
Salt
Cocoa Powder
Flour
Egg Whites
Vanilla
Pink Food Coloring
Literally all you do is mix them together, scoop and bake!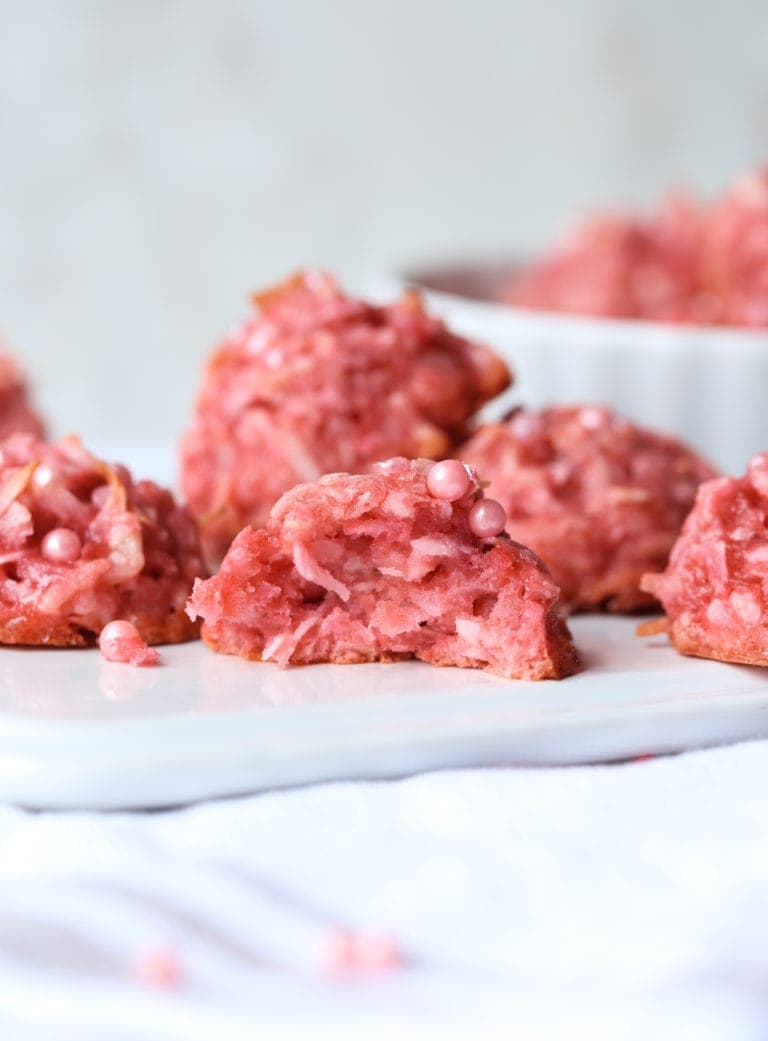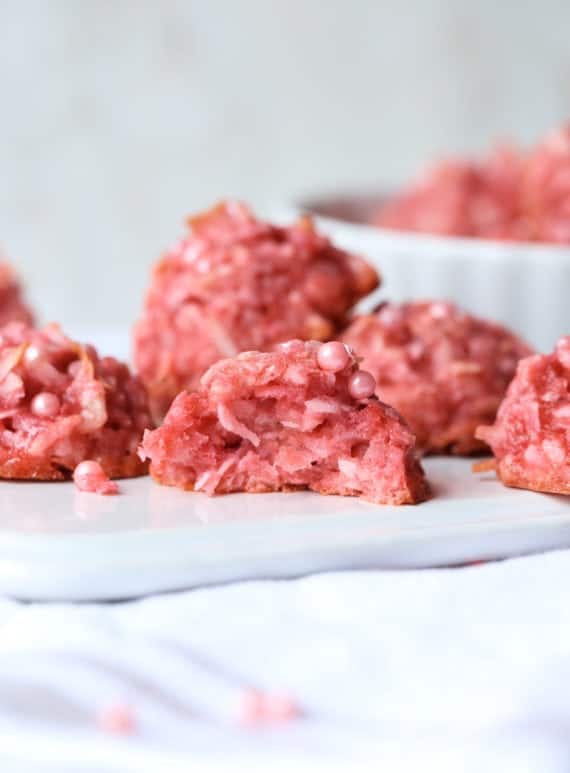 Coconut Macaroons should be lightly crisp at the edges and soft and chewy on the inside. I used some fun pink sprinkles to make these pretty, but you can easily leave them off. OR if you don't want to go the "Pink Velvet" route, leave out the cocoa powder and pink food coloring and you will have a delicious classic macaroon!
I'm sharing the FULL RECIPE over at Imperial Sugar today, so hop over there for all the details!
Looking for more Coconut Recipes? Try these: