These Praline Brownies are for those with a major sweet tooth! The Praline Topping is perfection!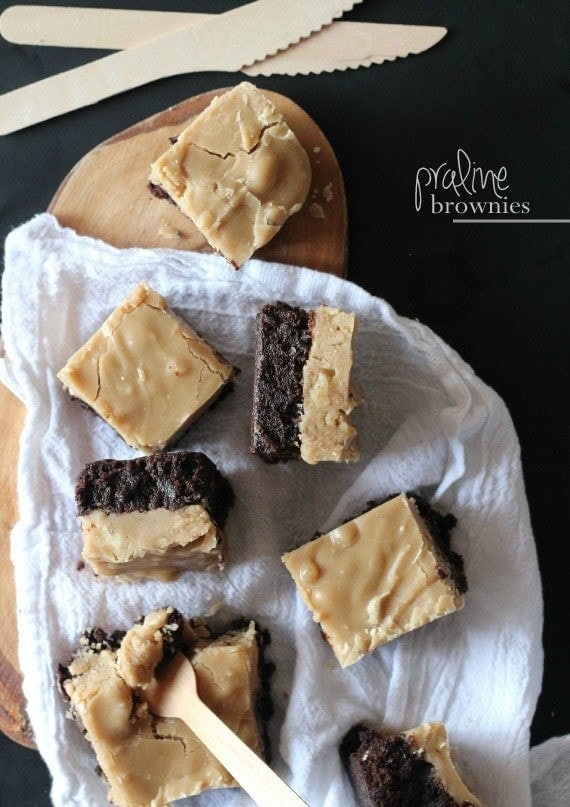 I use the word brownie in this recipe lightly.
It's all about the topping people.
Praline topping…perfectly sweet and soft praline topping.
Fun fact to know and tell: Pralines are one of my favorite candies ever. Possibly equal to peanut butter cups. Maybe slightly higher. Don't repeat that.
So anyway, a super thick layer of praline on top of brownies might be my cue to die. Because everything's downhill from here.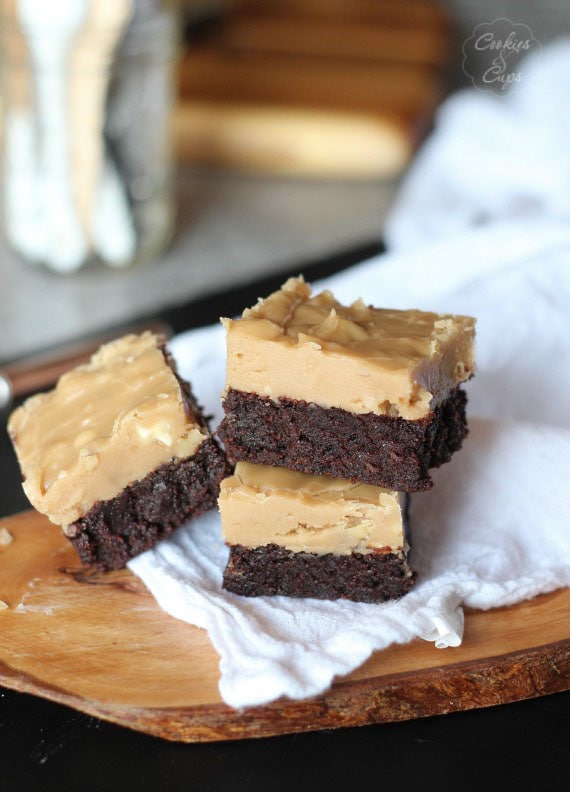 Praline Brownies are super easy. I cheated and used a box mix for the brownie. If you have your own super secret brownie recipe you love, totally use that.
My Fudgy Brownie recipe would also work great. (*note that recipe is baked in a 9×13 pan)
Anyhow, I wanted my praline topping a little thicker, so I baked these brownies in an 8×8 pan. Use your own preference on the pan you use. The praline recipe will cover a 9×13 pan for a thinner layer or an 8×8 for a thicker..totally up to you! Don't stress!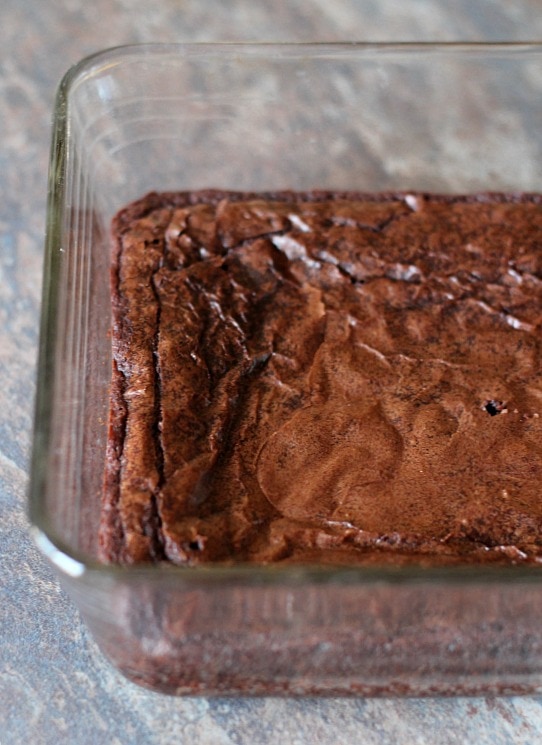 Let your brownies cool. Then make your topping.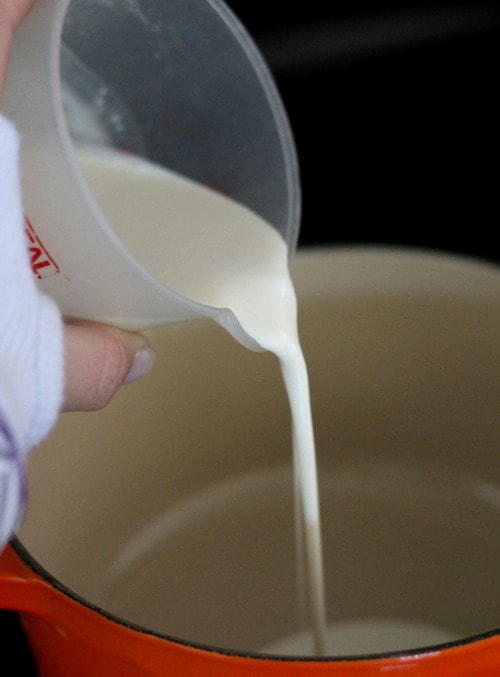 In a saucepan heat up heavy cream…brown sugar and butter…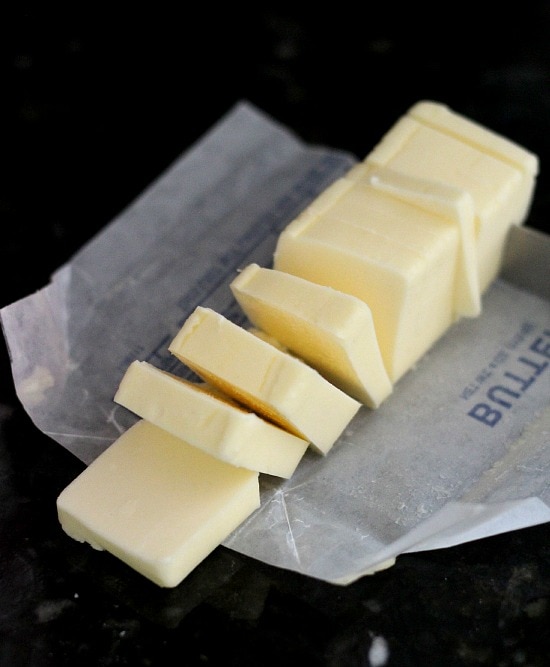 Bring it to a boil.
While it's heating chop up some pecans or walnuts…whichever you prefer.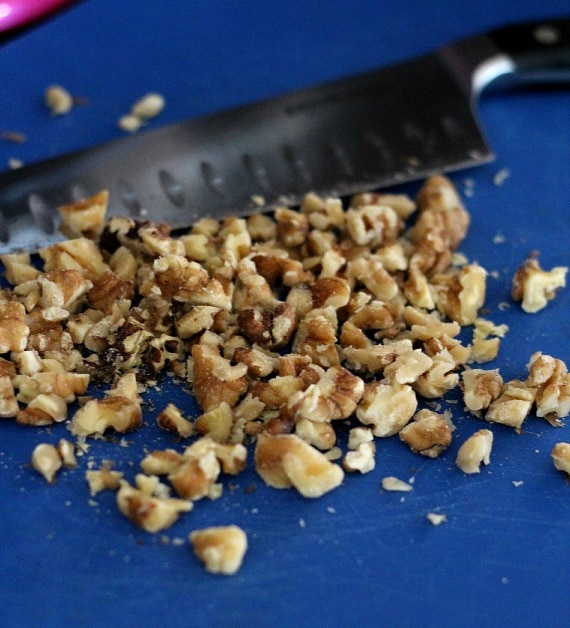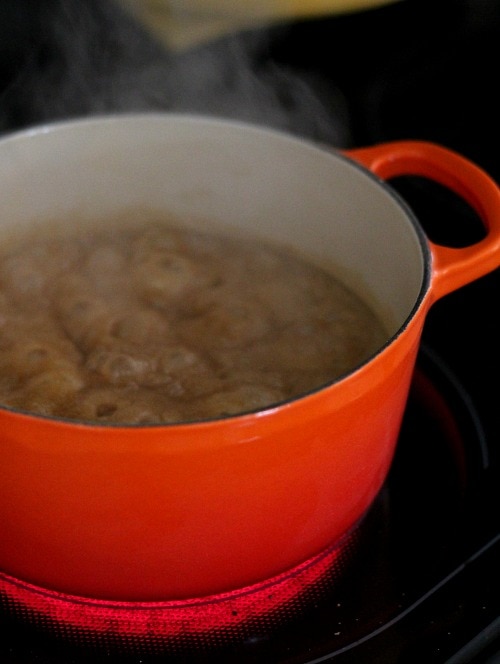 Once it's boiling let it go for one minute and then remove it from the heat.
Stir in some powdered sugar and vanilla…
Whisk it until it's smooth.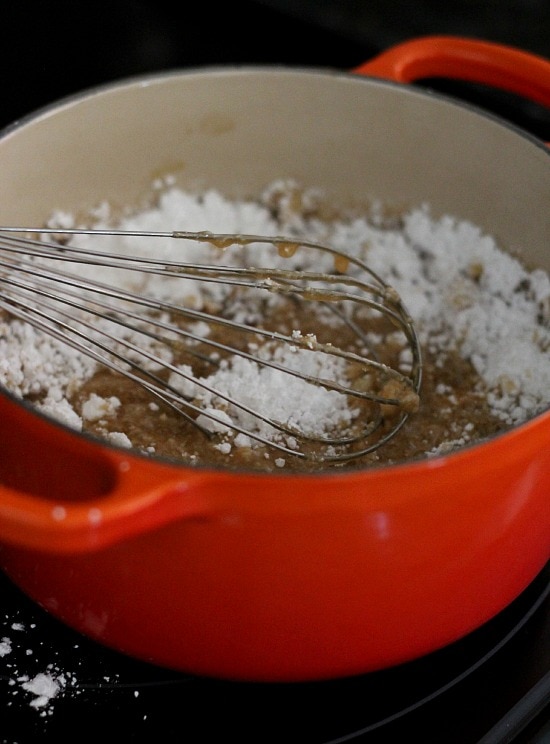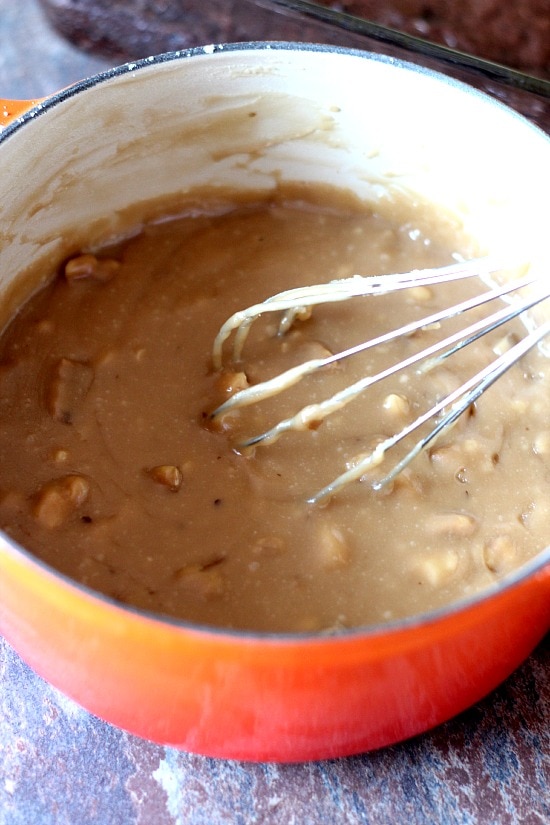 Then mix in those nuts.Let it sit for a few minutes and then pour it all up on those brownies.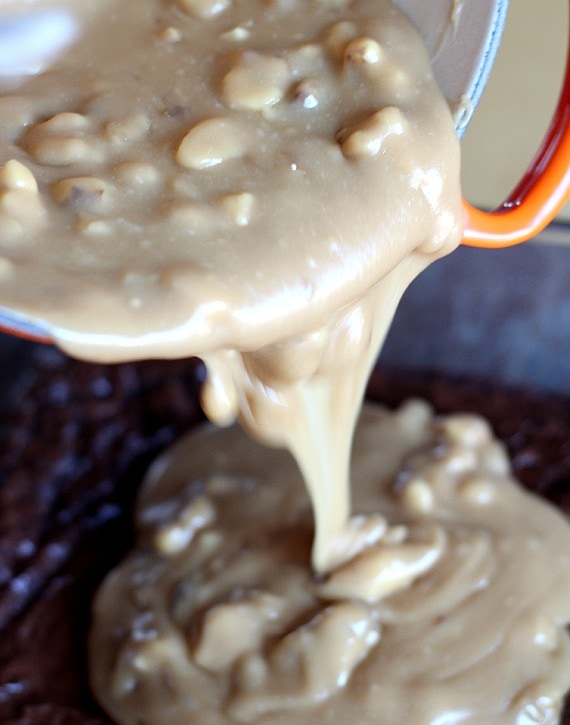 Spread it around and then let it set up. It'll take about 45ish very long minutes.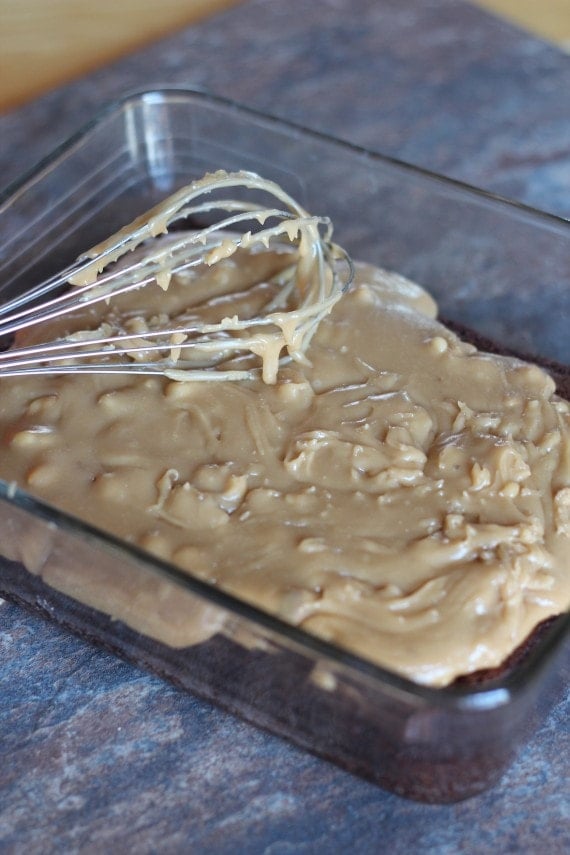 And then..boom shaka laka…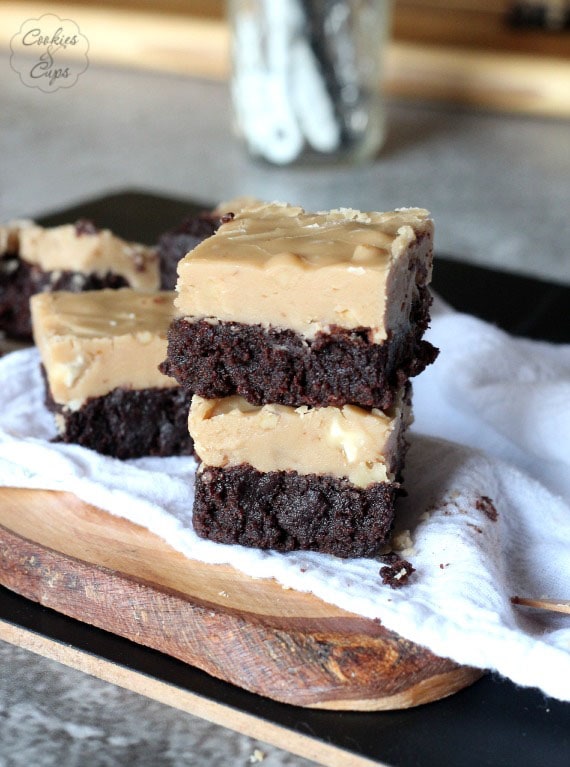 You can be all ladylike and eat it with a quaint little wooden spoon like I am pretending to do here…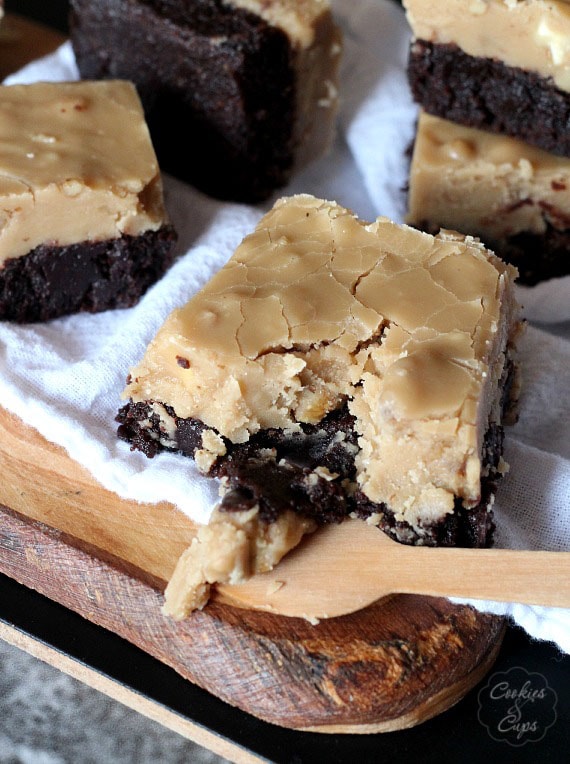 Or you can stuff them down your throat as fast as you can.
Sorrycanthelpit.
Print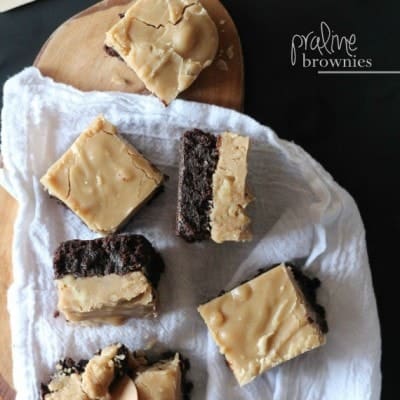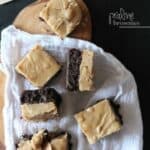 ---
1

box brownies, prepared according to package directions (or you can use your own homemade recipe)

6 Tbsp

butter, cut into cubes or slices

1/2 cup

heavy cream

1 1/2 cups

light brown sugar

1/2 tsp

salt

1 tsp

vanilla

1 1/2 cups

powdered sugar

1 1/2 cups

chopped pecans or walnuts
---
Instructions
Bake brownies according to package directions. in a 9×9 for a thicker brownie or in a 9×13 for a thinner one.
Allow brownies to cool for at least an hour.
In a medium saucepan combine butter, cream, brown sugar and salt over medium heat. Heat mixture until it comes to a boil, stirring frequently. Once it comes to a boil, allow it to boil for 1 minute and then remove from heat.
Immediately add vanilla and powdered sugar, stirring until smooth. Finally, stir in nuts.
Allow mixture to sit for 5 minutes and then pour over brownies.
Let pecan topping set up for at least 45 minutes.
Cut into squares when ready to serve.
---
Notes
recipe slightly adapted from Betty Crocker
If you make your brownies in a 9×13 pan the topping will be a thinner layer than what I have photographed. I made my brownies in an 8×8 pan.
Want To Save This Recipe?
Find more recipes like this: