Ranch Beer Bread is so quick and easy, with a crunchy buttery crust flavored with ranch seasoning! This is soft, homemade bread with no kneading involved!
I've been ready to cozy up for a while now. And what I mean by that is hibernate, basically. I've got my extra 15 pounds ready and I am perfectly fine with locking the door and reemerging in April.
Of course I know while I THINK I want to hide away until the cold weather is gone, the reality is I have FOMO bad and I wouldn't last more than a day. But isn't the thought of cozy socks, a warm oven and You've Got Mail on TV so tempting?
Let's all plan that day, soon…ok?
In the meantime a warm oven is the first piece of the puzzle. I am sure you have all made Beer Bread at one point or another. And if you haven't made it, you've probably eaten it…right?
Well, I decided to do a ridiculously simple twist on Beer Bread and add ranch. Because everything is better with a little ranch.
All you have to do is whisk some flour, baking powder, salt, and sugar together…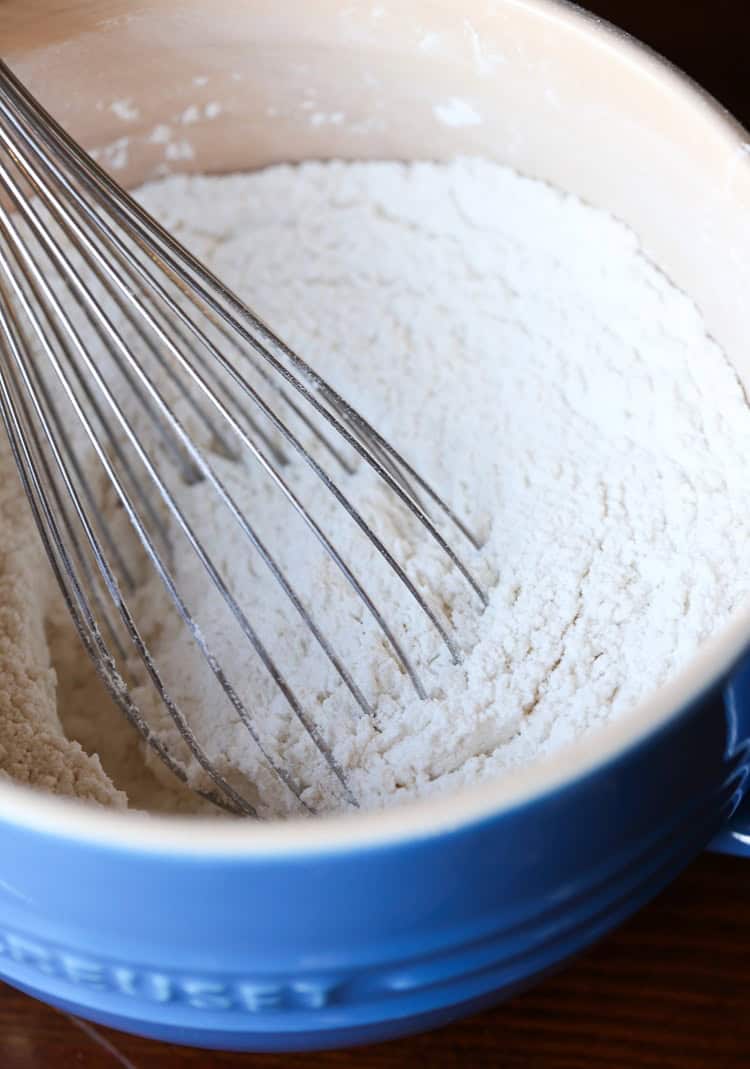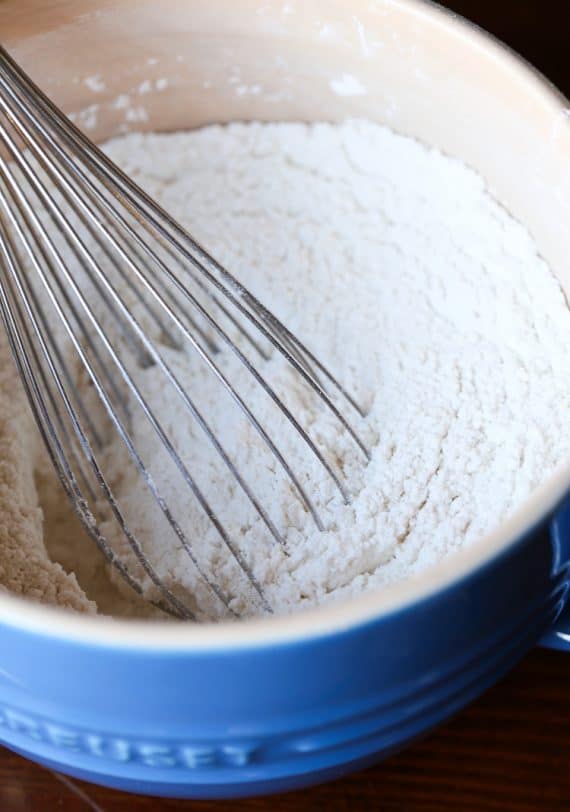 Then pour in one bottle of beer…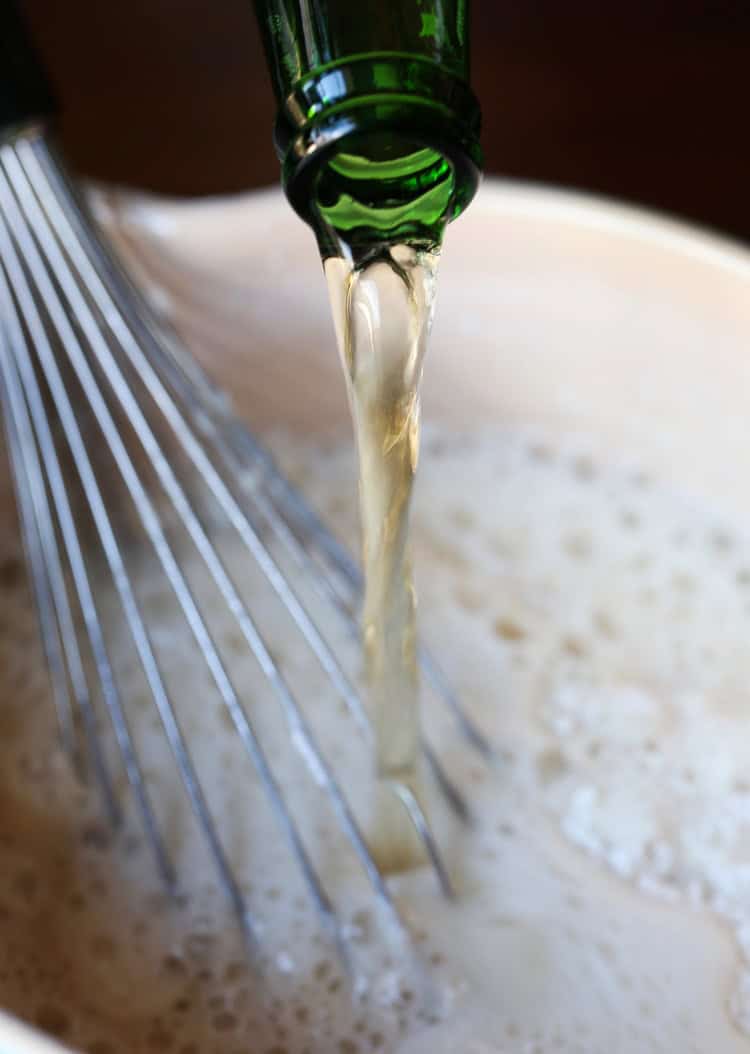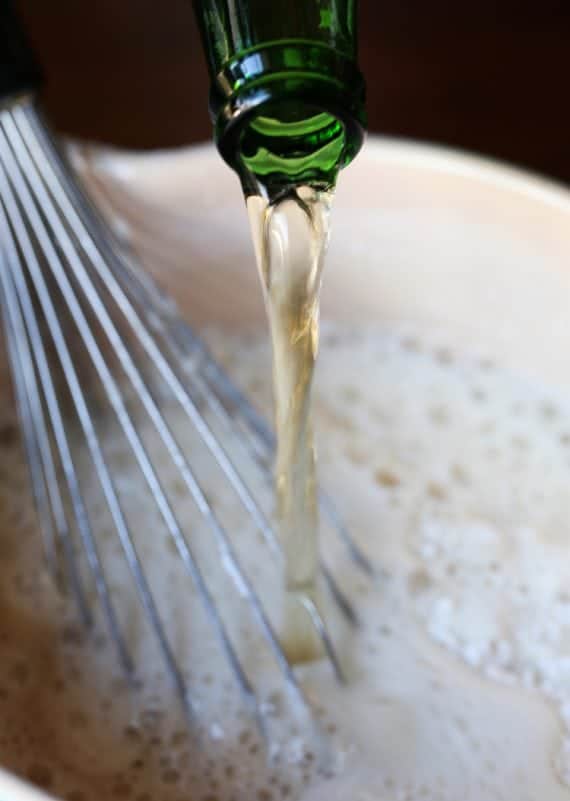 The dough comes together so quickly. Just spread it into a loaf pan…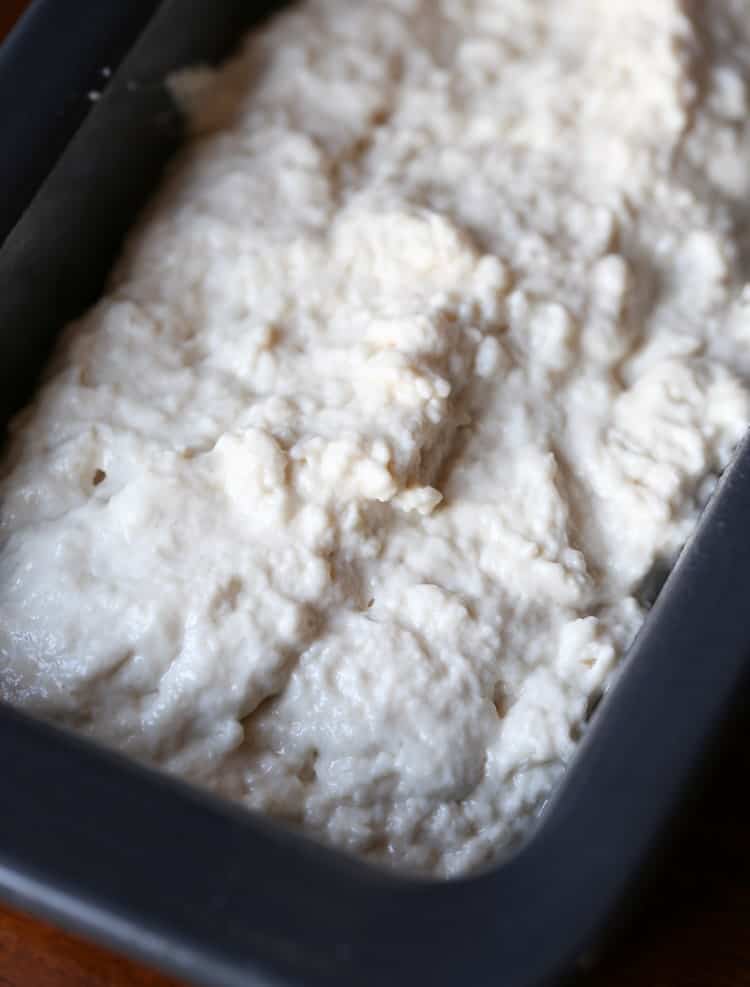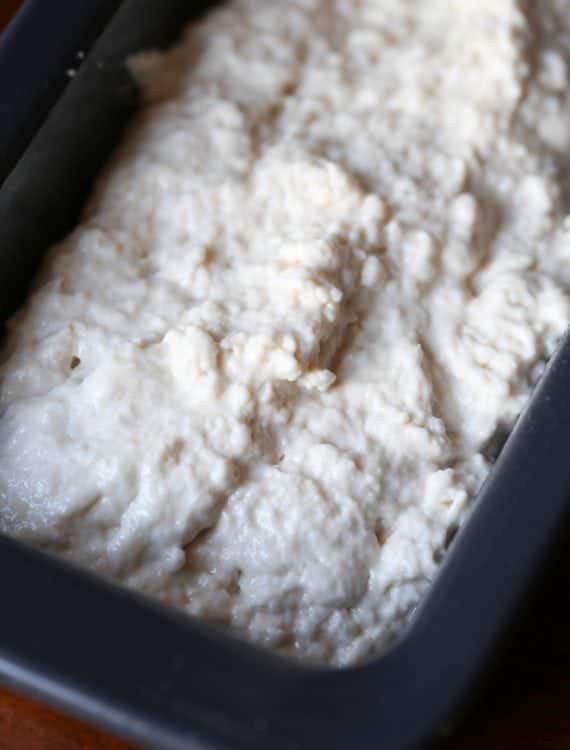 Then melt a whole stick of butter with one packet of ranch salad dressing seasoning. Don't buy the Ranch "Dip" packet, as I find them to be saltier.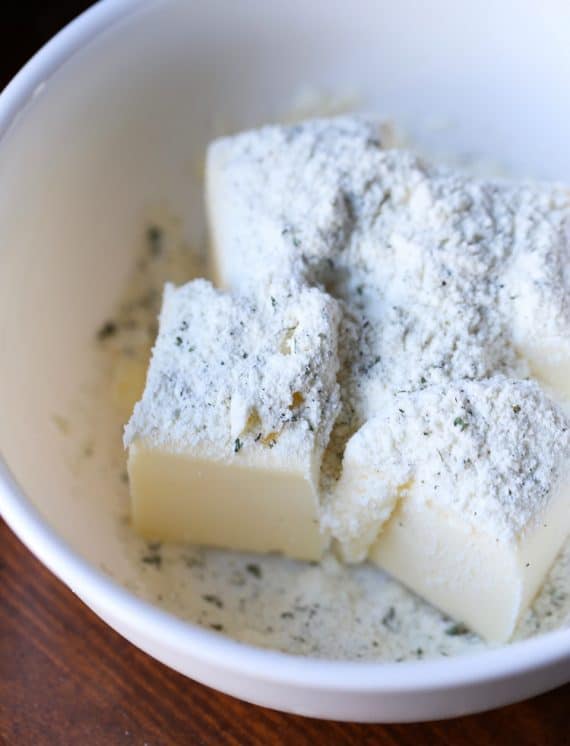 Melt them together and pour it on top of the bread dough.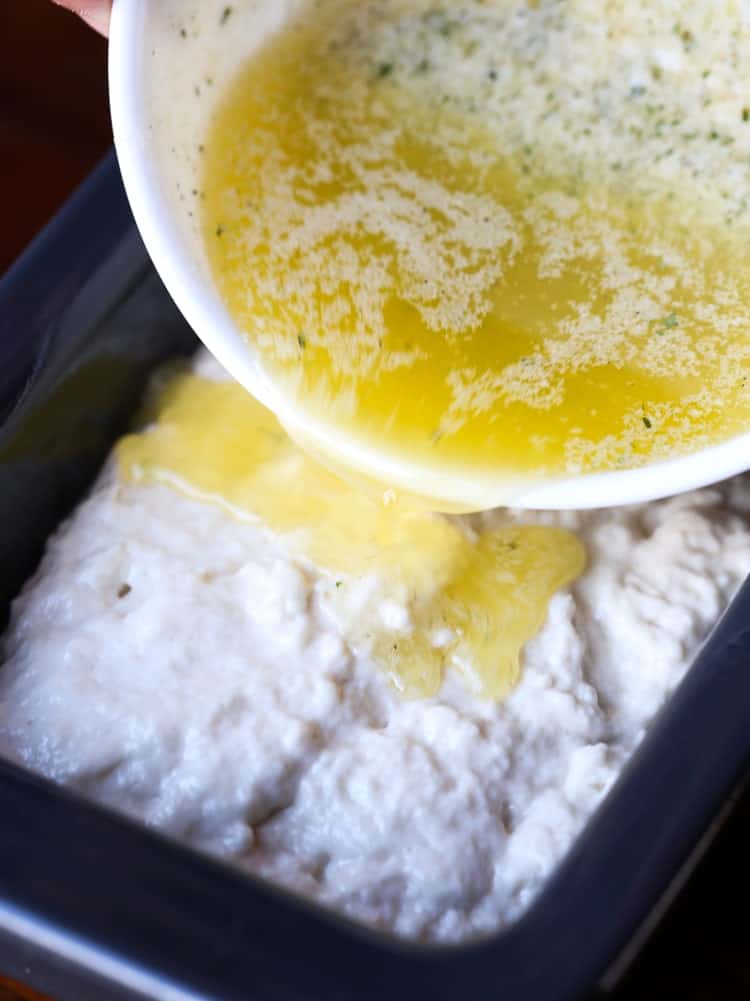 I know it looks a little scary, but trust me, all the butter soaks in leaving the crust crunchy, buttery and packed with flavor!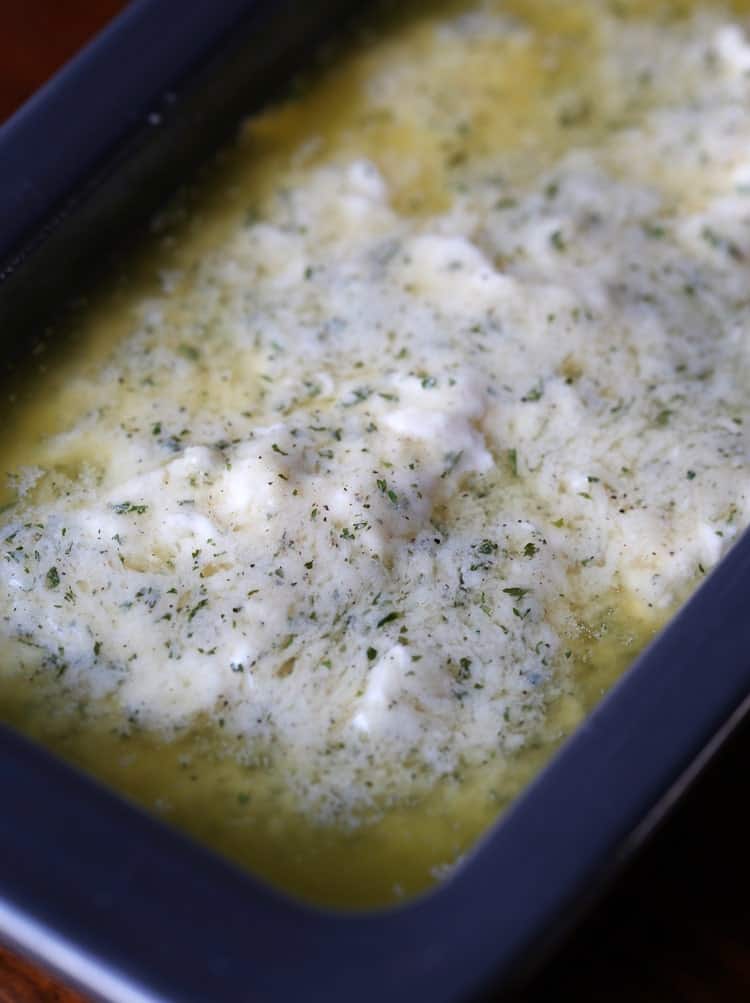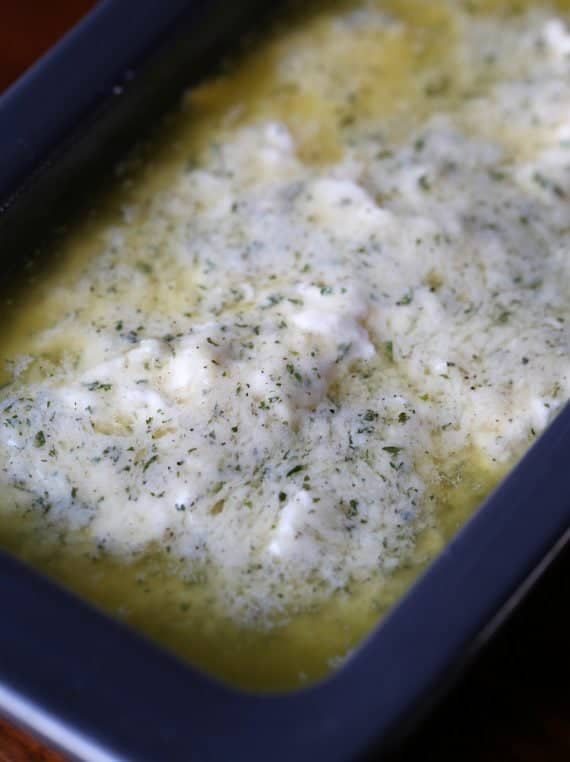 It takes about an hour to bake. And it will be golden brown when it's done.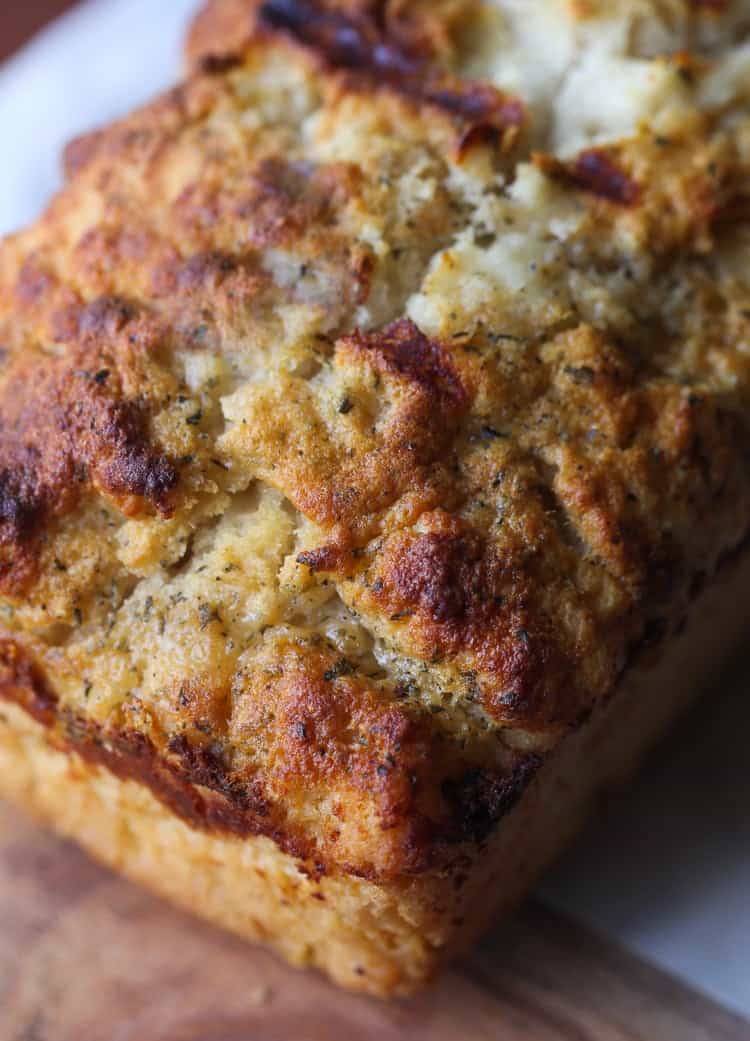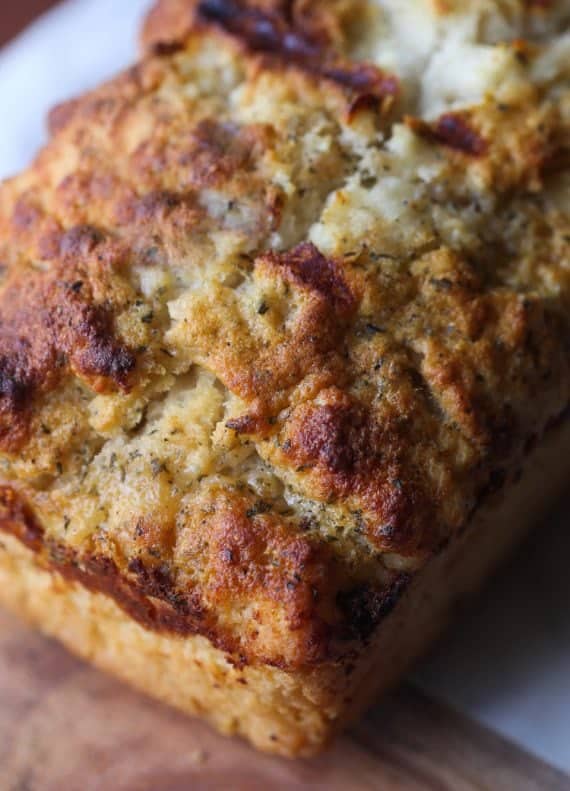 Slice into it when it's warm. Just do it.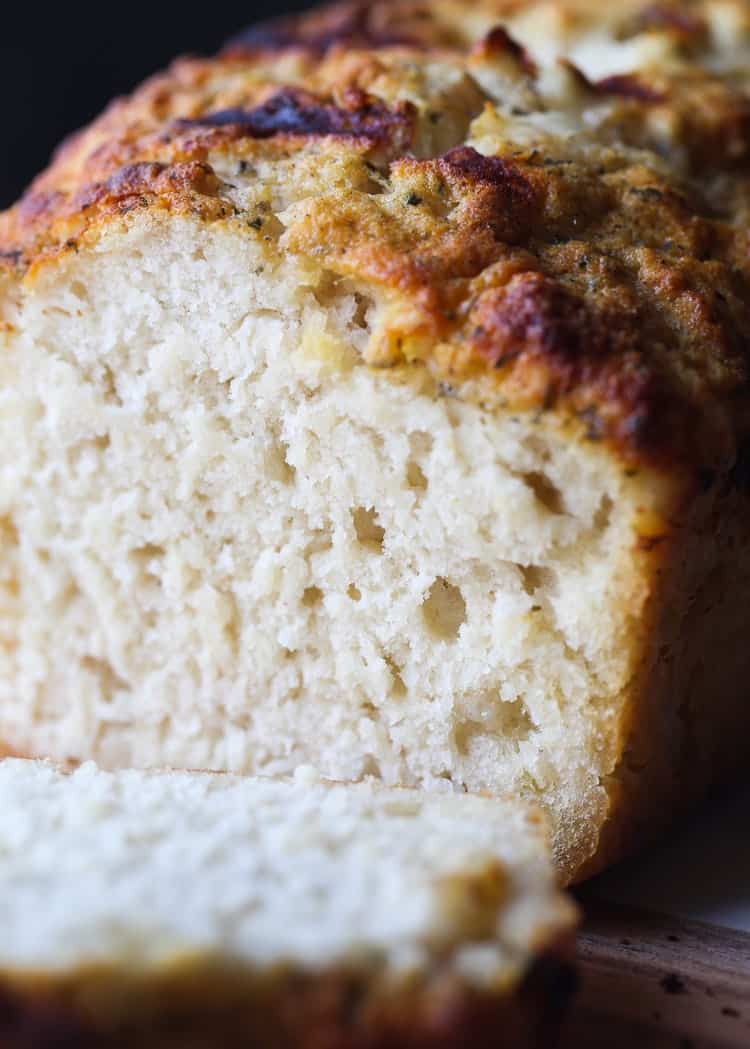 And you really don't need to, but go ahead and add a little smear of butter.
Good gracious.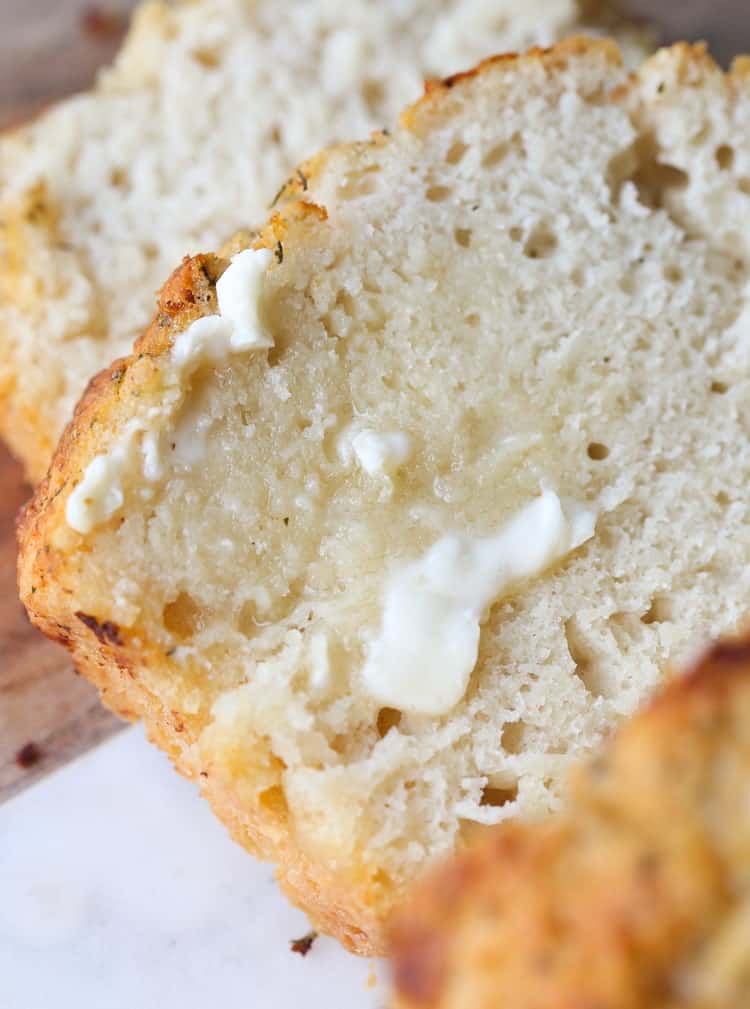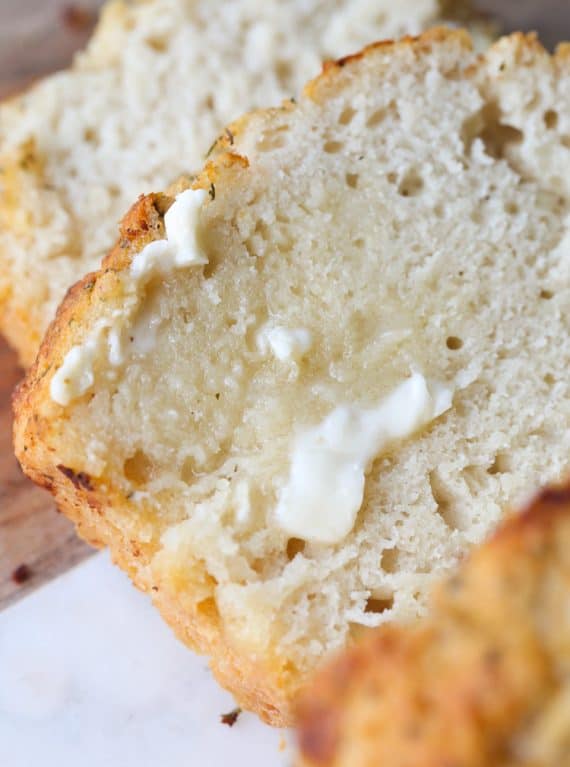 This fun spin on beer bread is so simple, but really adds a ton of flavor!
Hope you enjoy it as much as we did!
Print
---
3 cups

flour

3 teaspoons

baking powder

1 teaspoon

kosher salt

1/4 cup

granulated sugar

1

(12 ounce) bottle beer

1

(1- ounce) package ranch salad dressing mix

1/2 cup

butter
---
Instructions
Preheat oven to 375°F. Coat a 9×5 loaf pan lightly with nonstick spray. Set aside.
In a large bowl whisk together flour, baking powder, salt and sugar.
Pour in the beer and stir to combine. Dough will be very sticky.
Spread the dough into the prepared pan.
In a small bowl melt together the butter and ranch seasoning. Whisk to combine.
Pour the melted butter mixture on top of the bread dough.
Bake for 50-60 minutes, or until the bread is cooked and a toothpick inserted into the center comes out clean.
Allow the bread to cool for 10 minutes in the pan and then transfer to a bread board to cool or serve.
---
Want To Save This Recipe?
Find more recipes like this: