These simple Salted Nut Roll Bites go together in just minutes!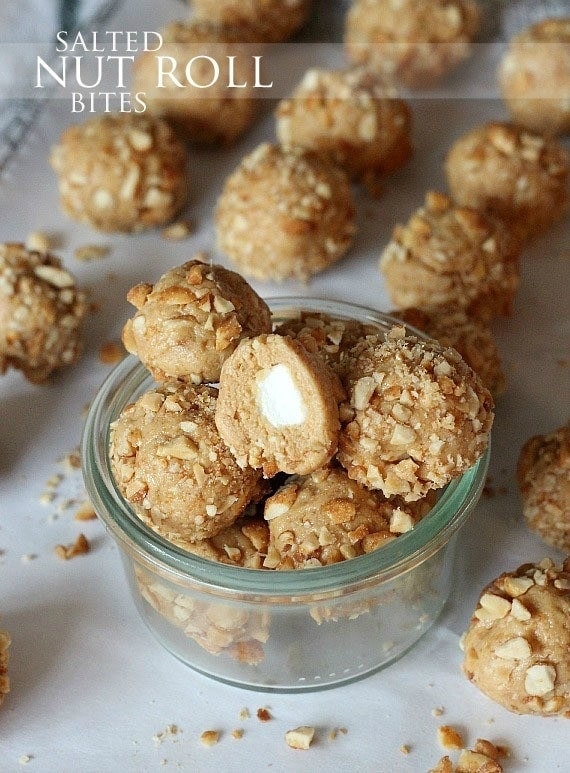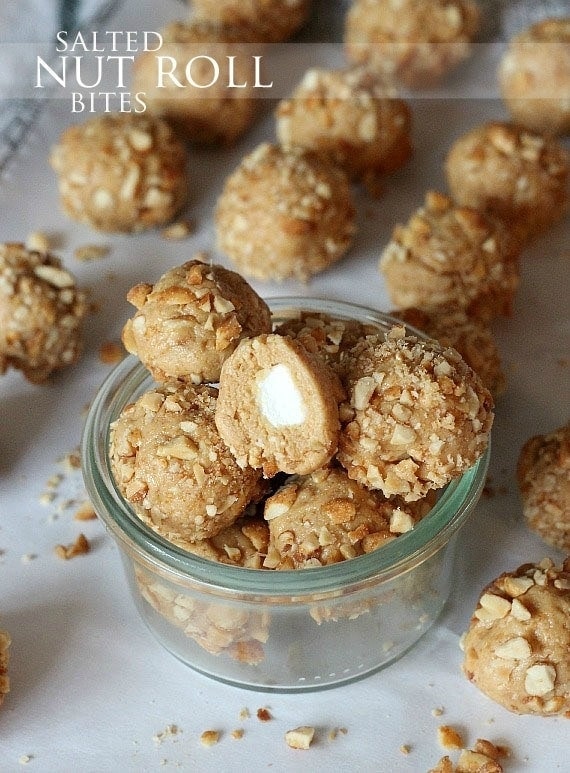 I don't impress my husband very often with the things that I make.
Not that he's rude about it, per se… just not overly enthusiastic.
Enthusiasm isn't an emotion my husband knows well. We've had many discussions about this.
He's more even tempered…ALL THE TIME…while I'm more cartwheels and squeals.
It's just our way.
I am excitable and he..isn't.
So when I get something more than a, "It's good", with a head nod, I deem a recipe a success.
In today's case I got a "They're good!".
See the difference there?
Let's go over that again:
"Good."
or
"Good!"
Subtle, yet effective, I suppose.
Anyhow, I knew he would love these.
He's not a huge chocolate guy, but likes peanuts and the salty/sweet…
These are perfect for lunch snacks, candy trays or even dessert.
Salted Nut Roll Bites.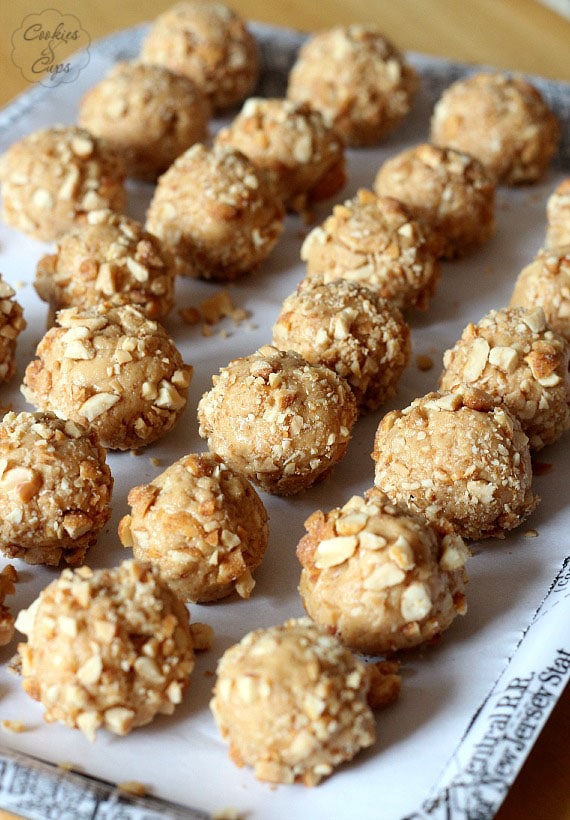 You can honestly have these made in 10 minutes.. no chilling time required…LOVE a quick treat!
I actually found this recipe on Tablespoon, and it was written by the sweet Real Mom Kitchen. I only made a few small alterations to the recipe..these little bites are too good not to share!
In a bowl combine peanut butter, honey, some chopped Honey Roasted peanuts, a splash of vanilla and a cup of nonfat dry milk…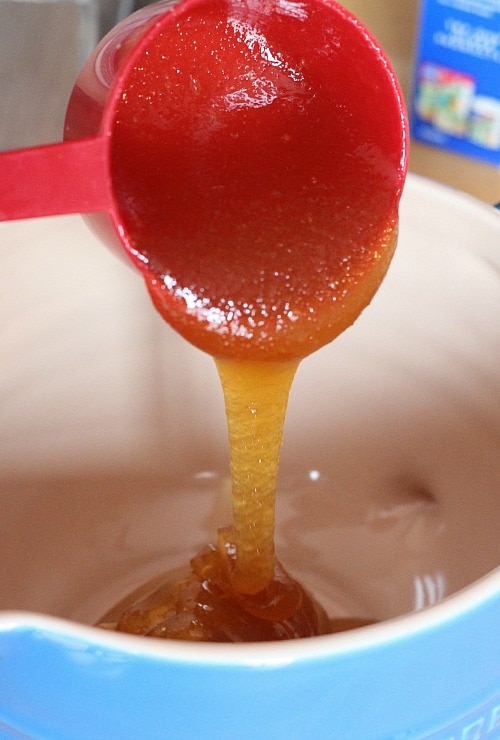 If you wanted them to be even sweeter (they don't need it), you could add in powdered sugar instead of the dry milk.
Stir that up.. it will become like a thick cookie dough.
Then portion is out in approximate tablespoon sized portions and flatten them out…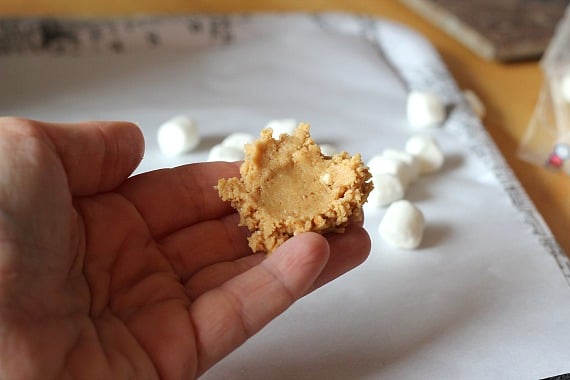 Grab some mini marshmallows…
And just wrap the peanut butter mixture around it.
Now use the rest of your chopped nuts and roll each ball until coated.
Totally simple.
And boom, they're ready to eat!
Love an instant snack!
Salty, sweet with a chewy center… So yummy!
If you like these, you'll love my Homemade Payday Bars
Print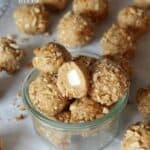 Salted Nut Roll Bites
---
---
1/2 cup

peanut butter

1/2 cup

honey

1/2 tsp

vanilla

1 cup

nonfat dry milk

2 cups

Honey Roasted Peanuts, finely chopped and divided
about

30

mini marshmallows
---
Instructions
In a medium bowl combine peanut butter, honey, vanilla, dry milk and 1 cup of chopped peanuts. Stir until combined.
Portion out about one tablespoon of mixture, flatten and wrap it around a mini marshmallow.
Roll in remaining chopped nuts.
Repeat until all the mixture is used.
---
Want To Save This Recipe?
Find more recipes like this: