Salted Toffee Cashew Cookies are thick, sweet and salty cookies, studded with toffee bits, salted cashews and made with browned butter!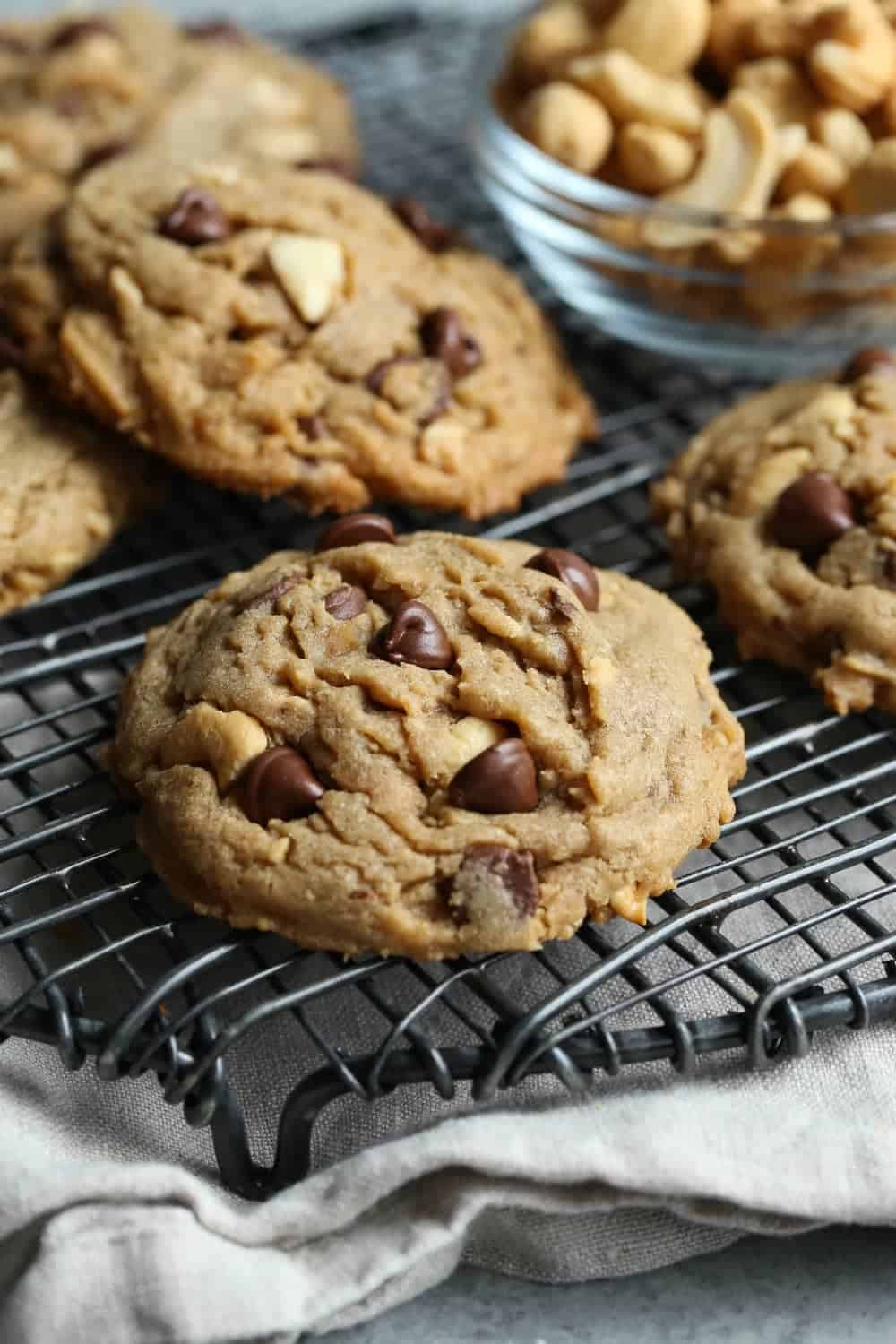 I developed this recipe as part of my long term partnership with Imperial Sugar. Thank you for supporting the brands that make Cookies & Cups possible.
Cookies have basically become a vehicle for all my sweet cravings. Certainly a cookie should be enough. Certainly.
But you know, it's kind of become like ice cream for me. I am not ever about eating ice cream…I'm about what's IN the ice cream. Truly, I should just sit down with a log of cookie dough instead of pretending by eating Cookie Dough ICE CREAM, where I pick out all the cookie dough and leave a sad pint of vanilla for my husband to finish. But, in certain circles, that is more acceptable than a log of cookie dough.
The point I'm trying to make is that lately, I've found myself stuffing ALL the things into cookies, instead of just eating said things…ie – Lemonhead Cookies, Frosting Filled Cookies… hence, the ice cream comparison.
Did that make any sense at ALL?
ANYHOW…all that talk was essentially about these beauties, Salted Toffee Cashew Cookies…and in the case of full disclosure, I COULD have named them, Salted Toffee Cashew Browned Butter Chocolate Chip Cookies. But that would make them a mouthful, both literally and figuratively.
I'm rambling. I'm aware.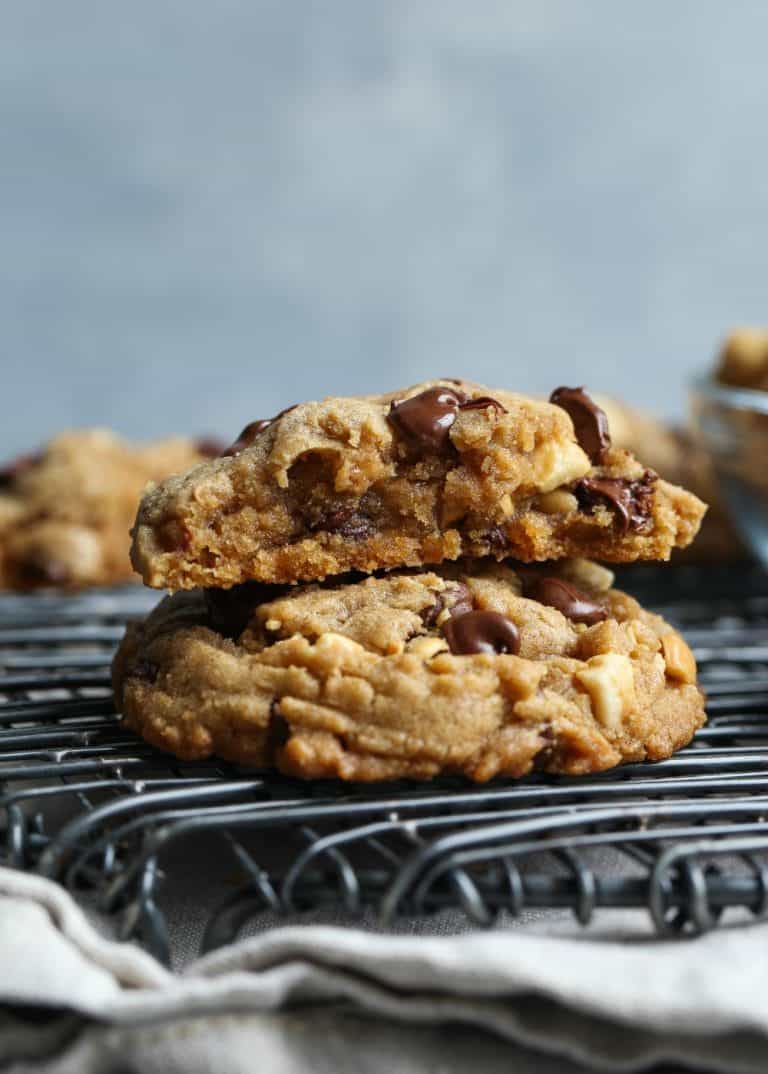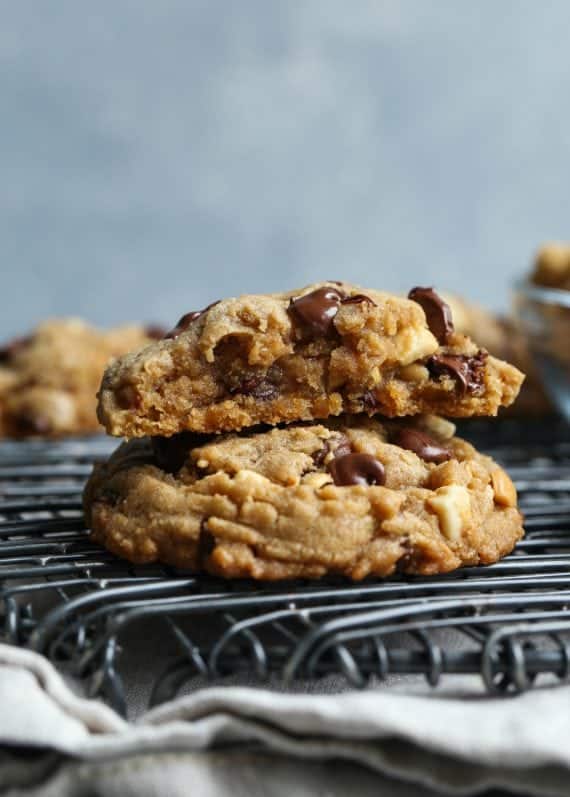 I love using salted cashews in these babies. The extra hint of salt on the cashews is nice, and plays well with the sweetness of the toffee.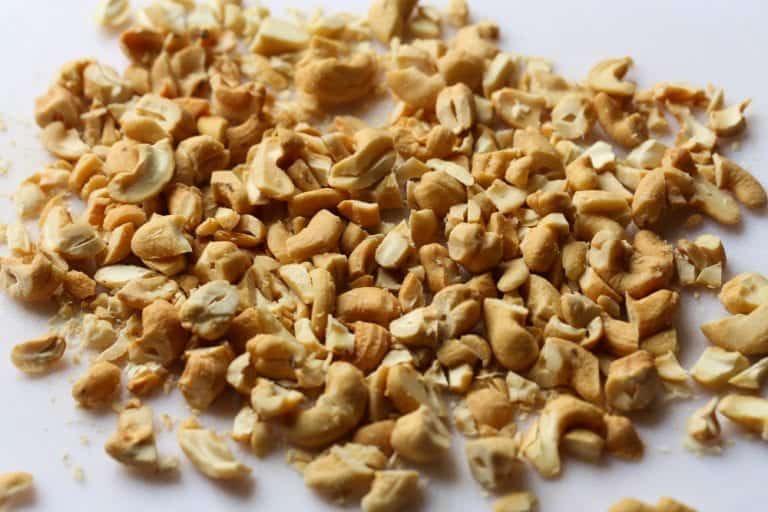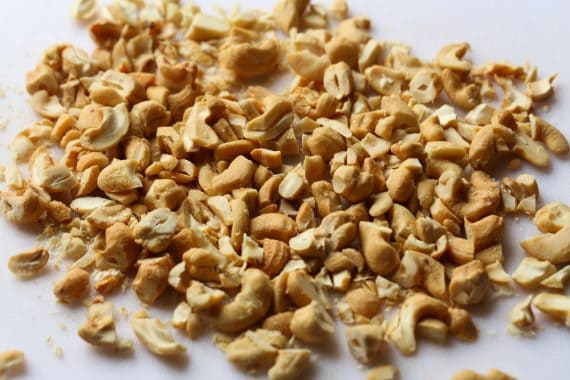 Also, I did tell you I used browned butter in these too. It's a step you can skip if you don't like delicious things.
I do suggest browning the butter and letting it cool all the way back up to a solid state before using it. Just like room temperature butter, only browned. It adds to the thickness of these cookies using that method.
This is super extra, but I like to brown butter occasionally and keep some in the fridge so I can use it for baking, or sautéing veggies. It comes in handy and adds a ton of extra flavor!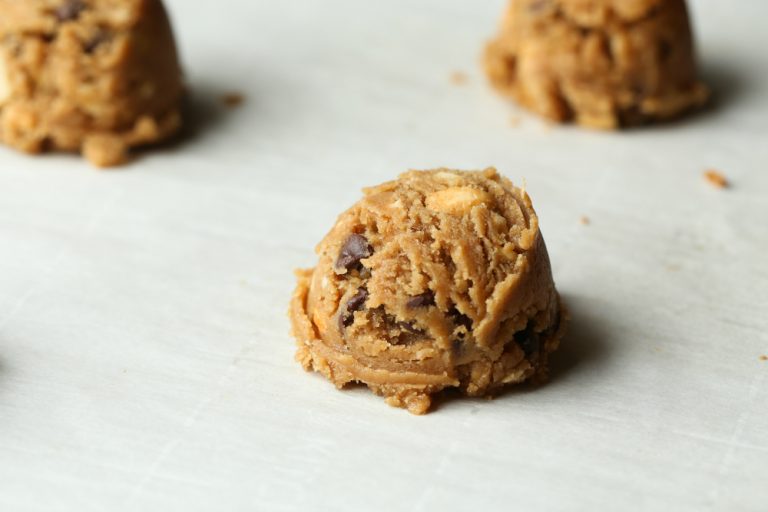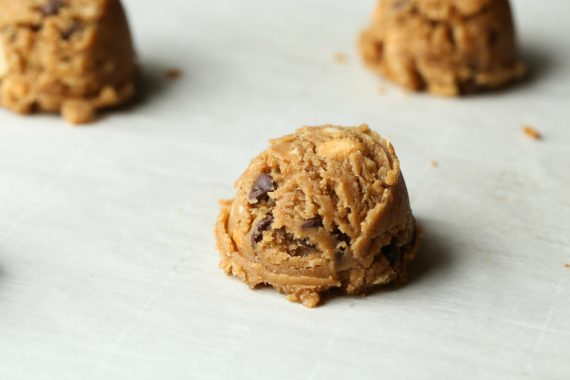 I used a large cookie scoop for these. I feel like sometimes you just need a big cookie, and in the case of these, they produce perfectly domed, thick on the edges, soft in the center cookies.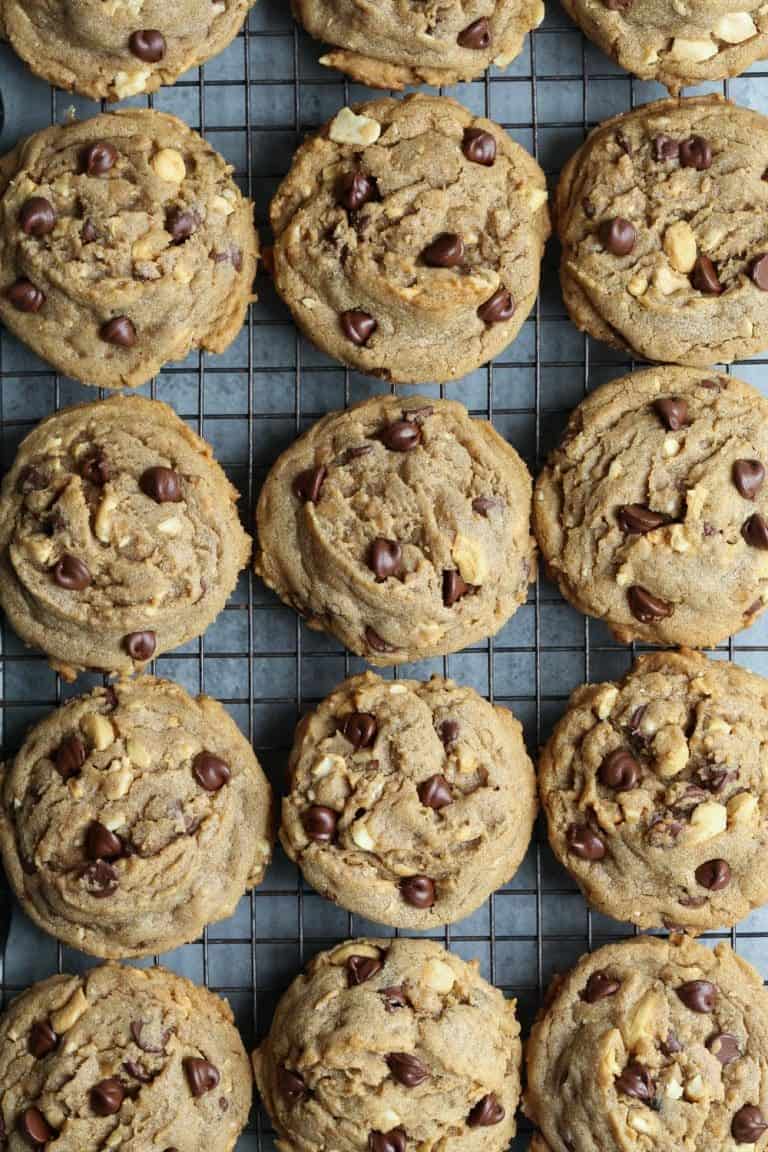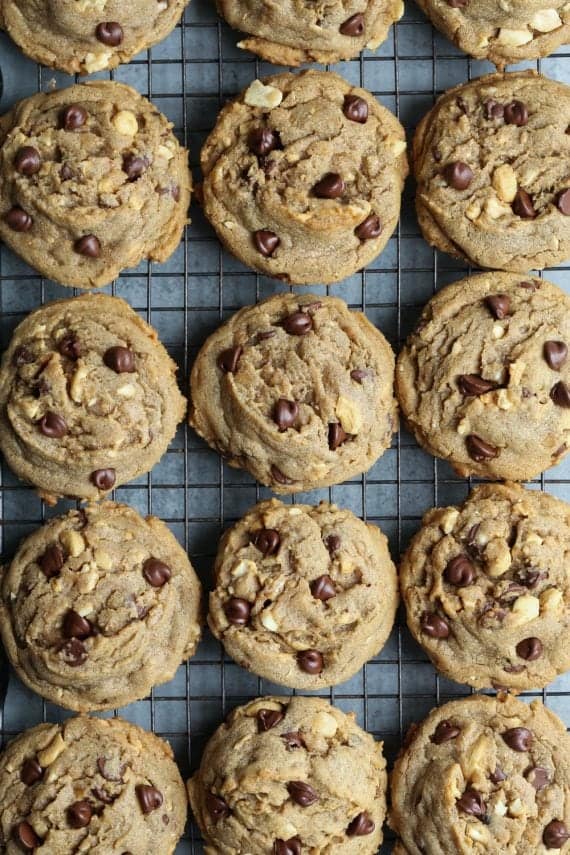 I developed this recipe as part of my partnership with Imperial Sugar.
Hop over the get the full recipe for the FULL RECIPE!