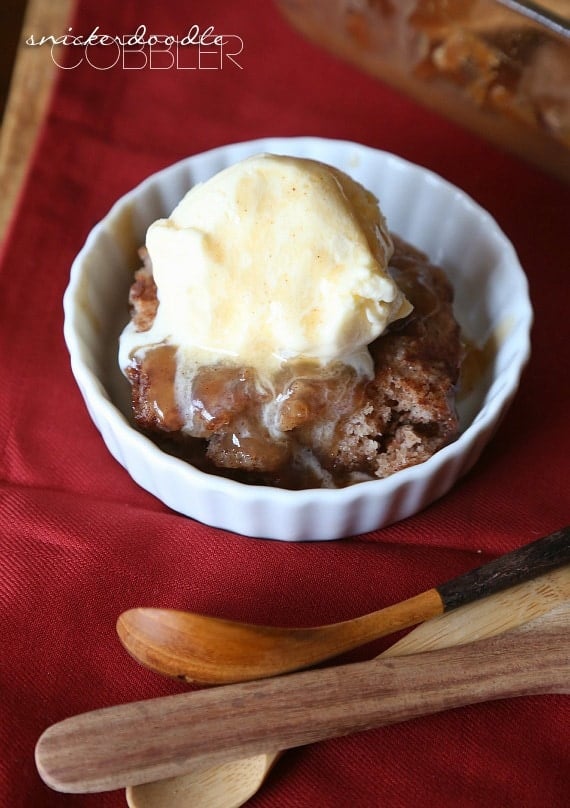 This Snickerdoodle Cobbler is so cozy! Easy enough to make any night of the week and it created it's own cinnamon caramel sauce as it bakes!
So fall isn't here quite yet…but there is no reason not to start gearing up for it in the kitchen.
Don't mind the ridiculously hot August temperatures…crank up that AC and get your oven ready.
I am slightly obsessed with this Snickerdoodle Cobbler.

A) There is no fruit involved. Woop! B) It takes like 4 seconds to put together. C) It's best served with ice cream and D) It creates it's own cinnamon caramel sauce whilst baking.
It might be the perfect food y'all.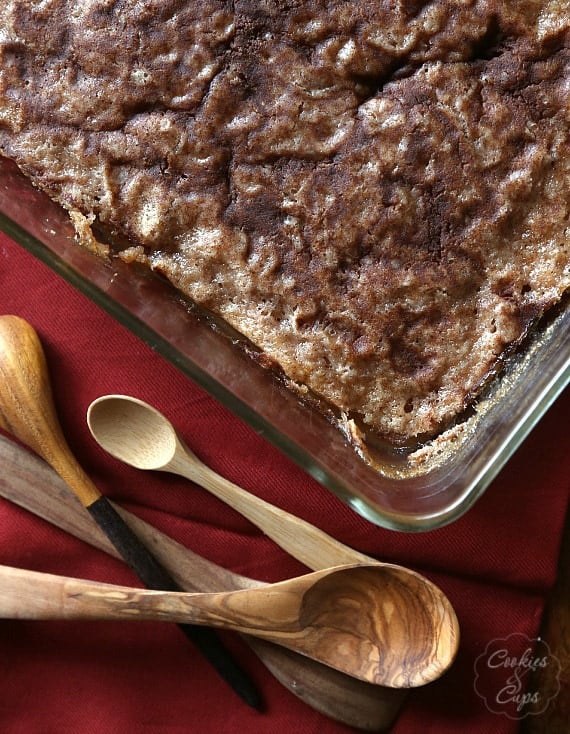 The recipe is super simple and I am quite certain you have everything you need in your pantry to whip this up.
You start with a simple batter…no mixer required!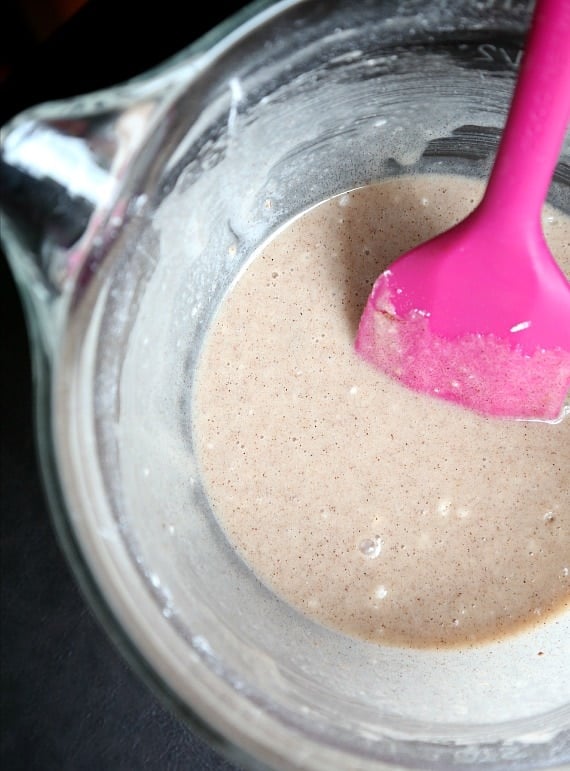 The a super sugary mixture…that's just light brown sugar, cinnamon and salt.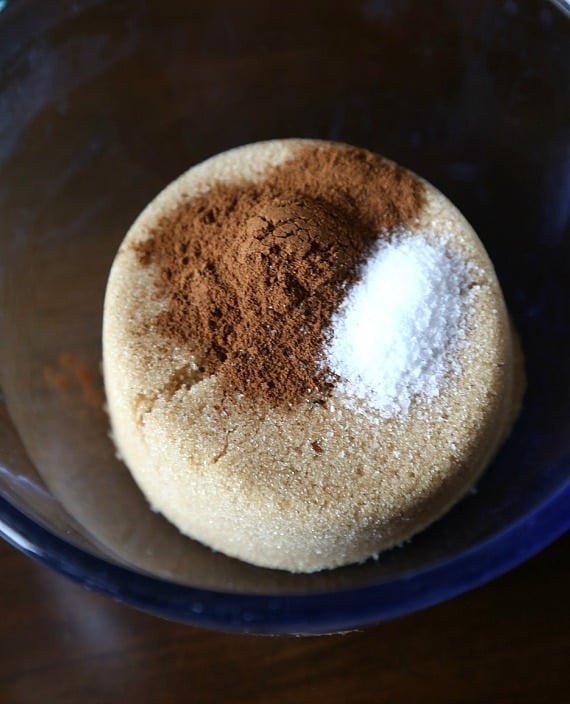 Just sprinkle that on top.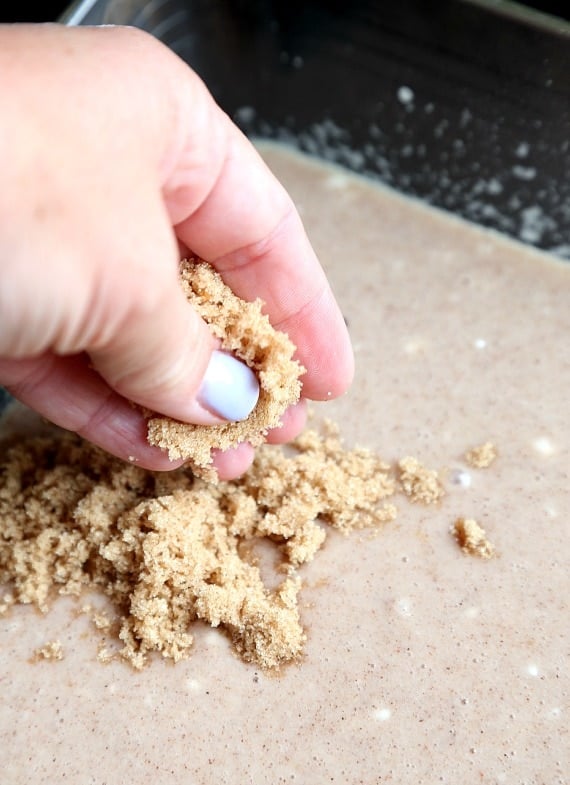 Then…and I know this is weird…1 3/4 cups hot water. You'll need to pour that slowly and carefully on top. Don't dump it por favor.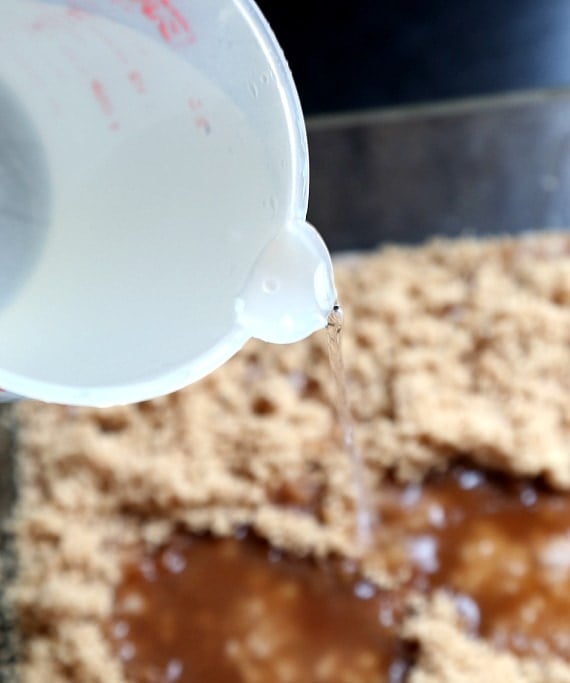 Immediately put it in the oven.
The water combines with the other ingredients and creates this ridonk sauce. Like what?
And then eat it. It's best served warm, so serve it immediately or reheat it when you're ready.
Also ice cream is not optional, folks!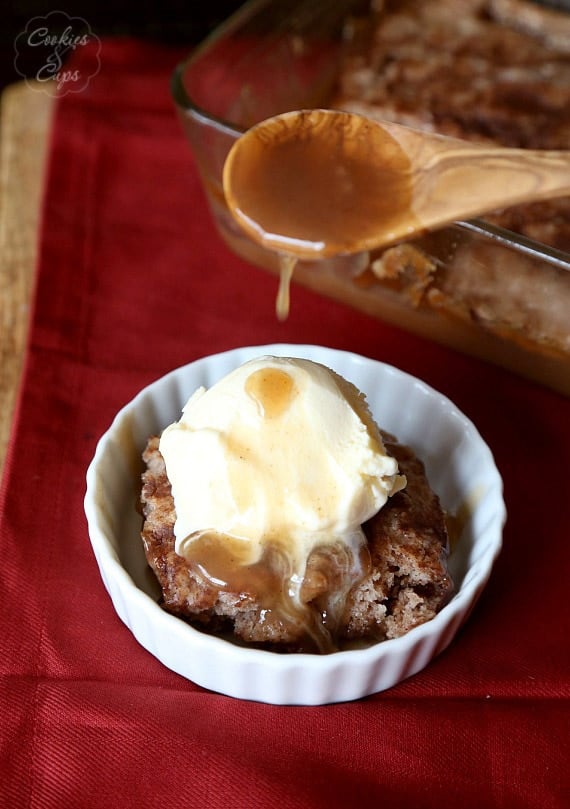 Print
---
---
Ingredients
1 cup

flour

1 1/2 tsp

baking powder

1 tsp

salt, divided

2 tsp

cinnamon, divided

3/4 cup

granulated sugar

1/2 cup

milk

2 Tbsp

vegetable oil

1 tsp

vanilla extract

3/4 cup

light brown sugar

1 3/4 cup

hot water
---
Instructions
Preheat oven to 350°
Spray an 8×8 baking dish with cooking spray.
In a large bowl whisk together flour, baking powder, 1/2 teaspoon salt, 1 tsp cinnamon, sugar, milk, vegetable oil and vanilla until smooth. Pour into prepared baking dish.
Next combine brown sugar, 1/2 teaspoon remaining salt and remaining 1 tsp cinnamon in a bowl and sprinkle that all over the top of the batter.
Finally slowly pour the hot water on top of the sugar mixture.
Place in oven and bake for 45 minutes.
Serve warm with ice cream
---
Save