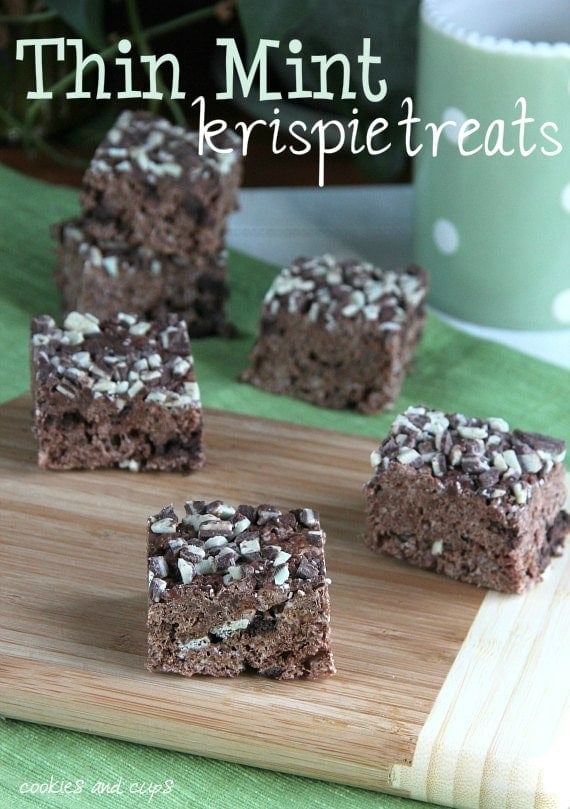 This weekend was pretty busy.
Most weekends are, nowadays.
The time in my life where I lazed about on Saturdays and Sundays is a thing of the past.
Now, it's sports games, food shopping, cleaning, laundry, Home Depot…
Today I went to the mall. On a Sunday. I urge you to never go to the mall on a Sunday.
Utter chaos, I tell you.
I like the week-day mall scene, where its moms and grandparents and babies in strollers.
Not the weekend mall, where it's lots of high school kids standing around in groups blocking my way to the Cinnabon counter.
Don't you kids have chores to do?
I am apparently 80 years old.
BUT at the mall today there were girls selling Girl Scout cookies. It's all about the silver lining.
So yeah…that leads me to now. Thin Mint Krispie Treats. You need them in your life.
Thanks, Sunday Mall.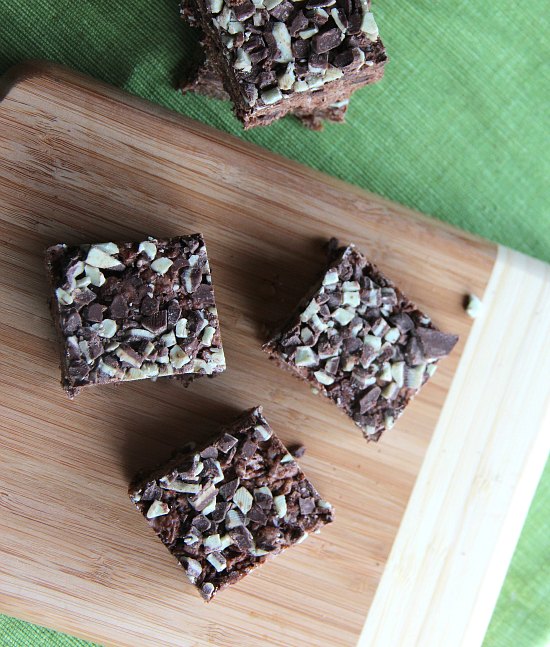 First chop up some cookies.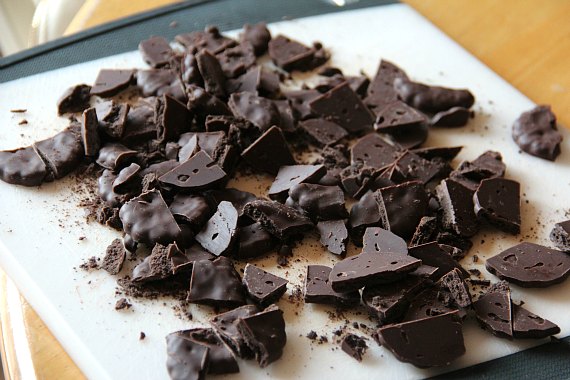 Then make some krispie treats with Cocoa Pebbles. Add in your cookies and stir it up with love.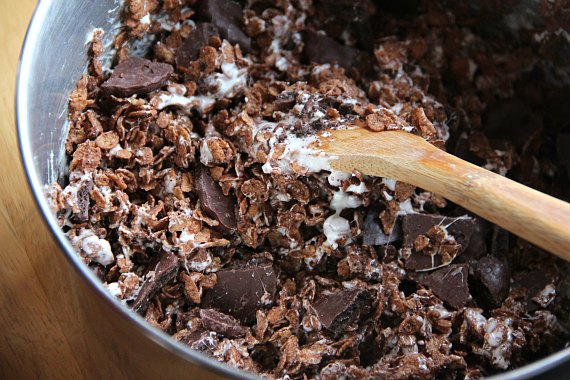 Last, add in one cup of Andes Creme de Menthe Baking Bits. It's your secret ingredient.
Press them all in the pan, press on some more Andes Mints on top and cut into squares.
Minty goodness.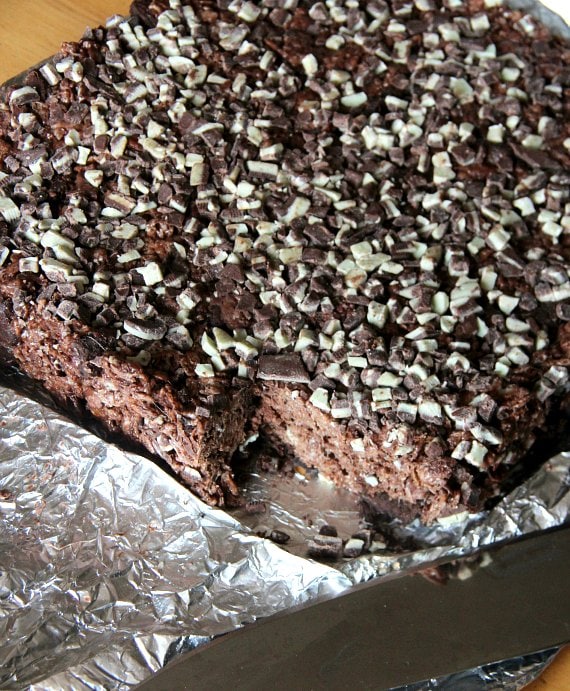 A Thin Mint isn't just a Thin Mint anymore.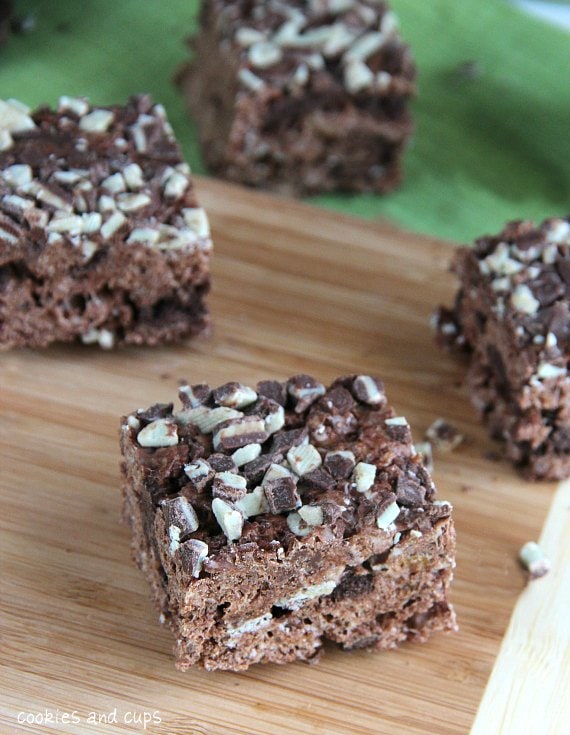 Print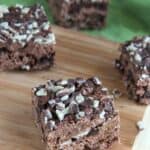 Thin Mint Krispie Treats
---
1/4 cup

butter

6 cups

mini marshmallows

7 cups

Cocoa Pebbles

24

Thin Mints (or Keebler Grasshoper cookies) coarsely chopped

2 cups

Andes Creme de Menthe Baking Chips, divided
---
Instructions
Line 9×9 pan with foil and spray lightly with cooking spray
IN a large saucepan melt butter over low heat. Add the marshmallows and stir periodically until melted. Remove from heat.
Stir in Cocoa Pebbles and chopped cookies until incorporated.
Let sit for 2 minutes. Then add in 1 cup Andes baking chips. Stir until they are distributed.
Press mixture into prepared pan and then sprinkle remaining cup of Andes baking chips on top and press into kripies.
Let cool completely before cutting into squares.
---
Want To Save This Recipe?
Find more recipes like this: