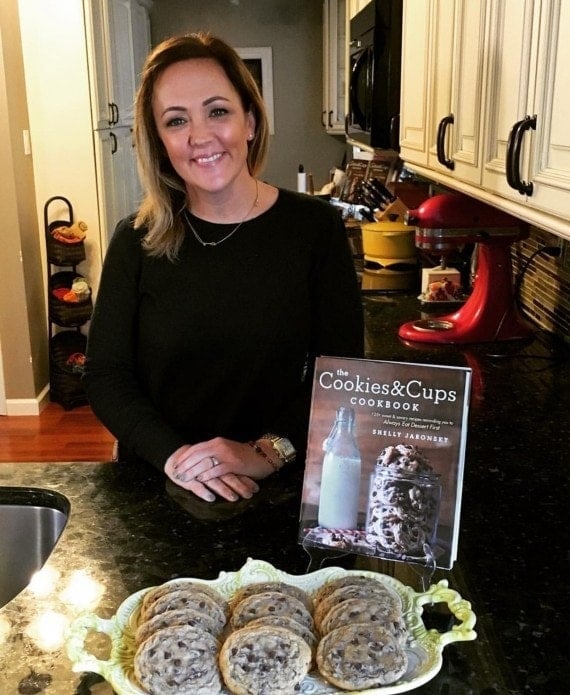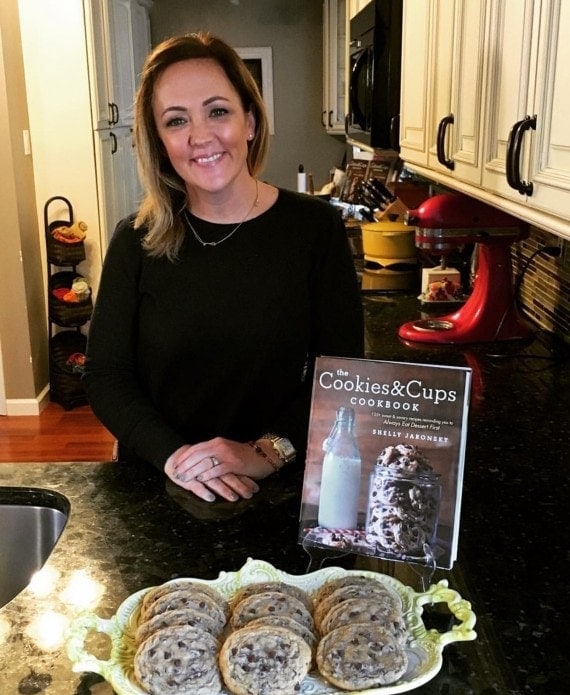 Today I had a really fun day! I took a break from my regularly scheduled Monday grumps, put on my big girl clothes, some mascara and filmed a few short videos for my book!!
I am definitely not a video girl, having only done a few in the past, like this one and this one…but I am always up for a challenge! My editor and the video team from Simon & Schuster showed up on my front doorstep this morning ready to get to work! The videos are promotional-type clips for my book…a recipe video and 2 "tip" videos were what was on the agenda.
Of course I spent all morning prepping the kitchen…which meant chiseling off the dried cake batter that is perpetually on my mixer, and making a lot of the food in advance, so we had everything ready to go!
I don't have an island in my kitchen, but since the film crew were professionals they made it work…
I tried to take a few mental notes on how they set up the lights and cameras, so maybe (just maybe) I'll try this on my own! hahahahahahah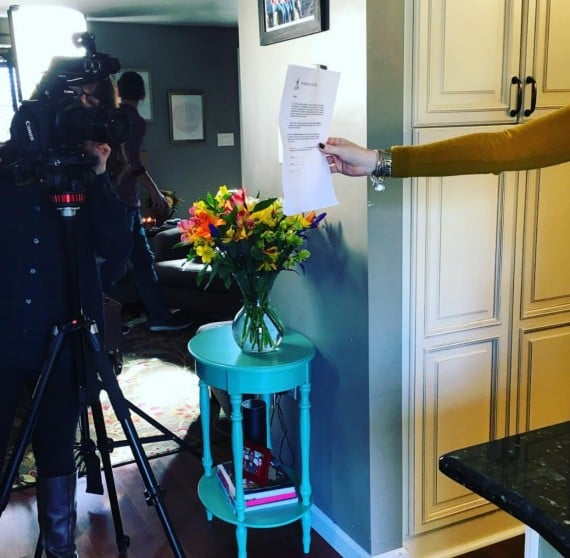 I filmed a video on my Snacking Granola…which is a favorite recipe from the blog that made it into my book.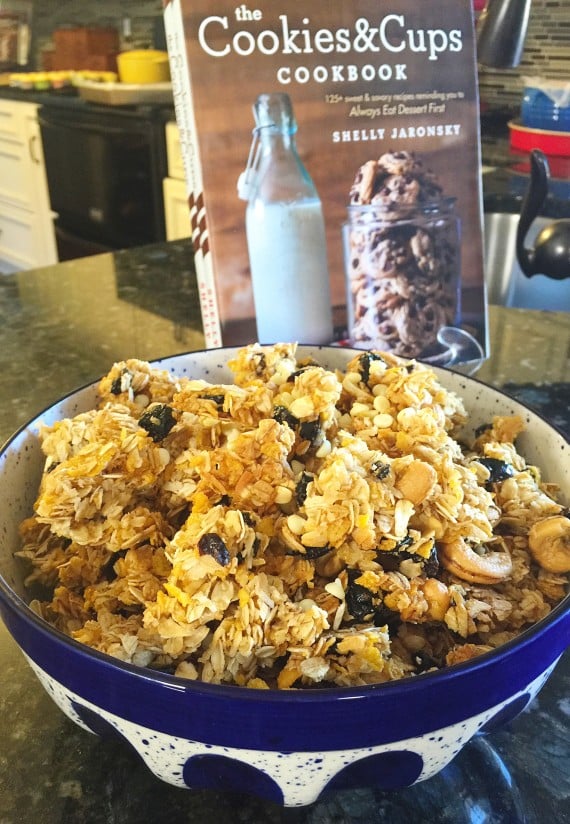 It's a super adaptable recipe that you can mix and match your favorite nuts, dried fruits etc…
I also talked about the virtues of homemade buttercream frosting…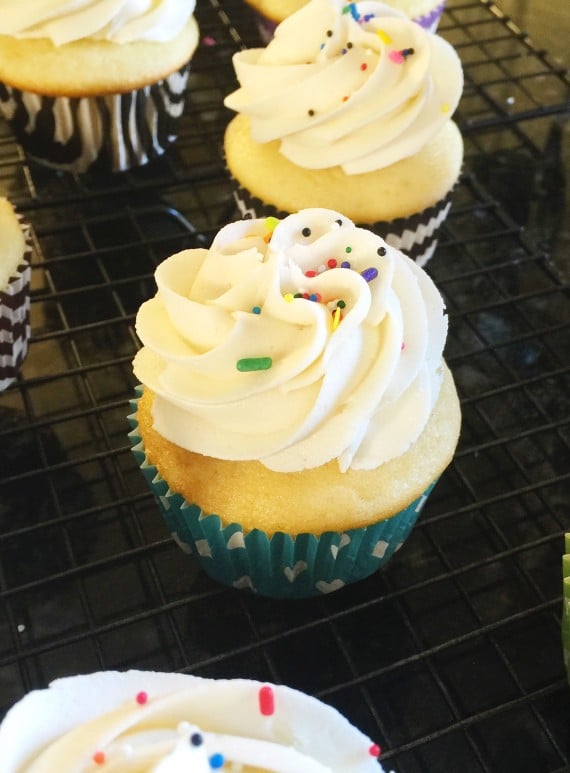 Piping swirls is easy and quick…and homemade frosting is a MUST!
And lastly we talked about cookies.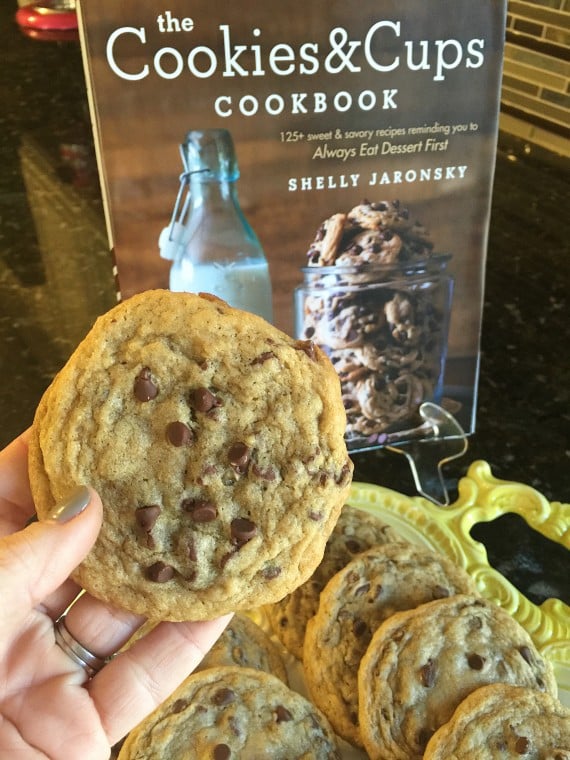 Considering chocolate chip cookies are on the COVER of my book, we knew we had to talk about my tricks and tips!
Oh and did I mention I have some really great everyday-type meals in my book too? I made everyone lunch that included 2 recipes from the book: Spicy Thai Noodles…
and Chipotle-Lime Chicken Chopped Salad with Creamy Avocado Dressing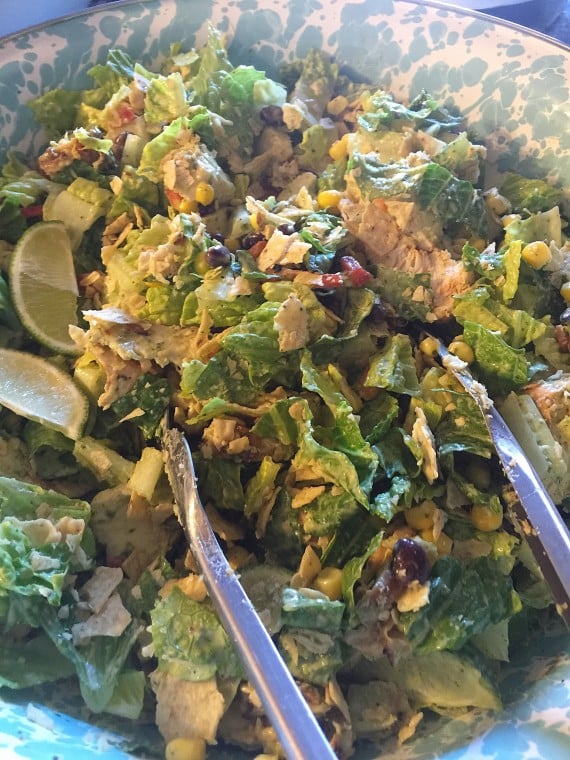 Both recipes are so delicious and really easy to make!
Overall it was a fun day…and a lot less scary than I made it out to be in my head. I can't wait to share the videos with you soon!
In the meantime it was such a blast seeing a mock-up of my book before it goes to print which is like NEXT WEEK! OMGOMGOMG…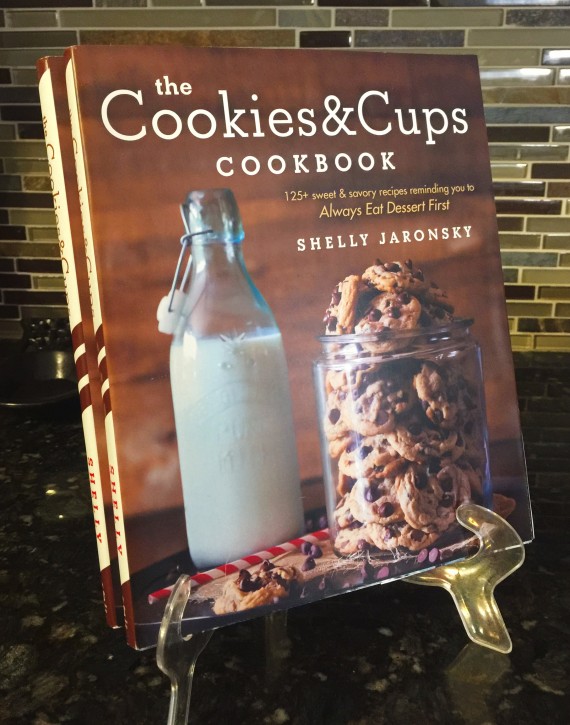 And to thank all you amazing people who have PRE-ORDERED my book I want to give you something special! If you've been thinking about pre-ordering, well…now's the time!
I have been SUPER into my Instant Pot lately…I talked all about it here and here.
It's a multi-purpose pot that pressure cooks, slow cooks, steams, sautés, cooks rice and much more. I am LOVING the versatility of it and also having one appliance that does ALLTHETHINGS makes my counter so much less cluttered!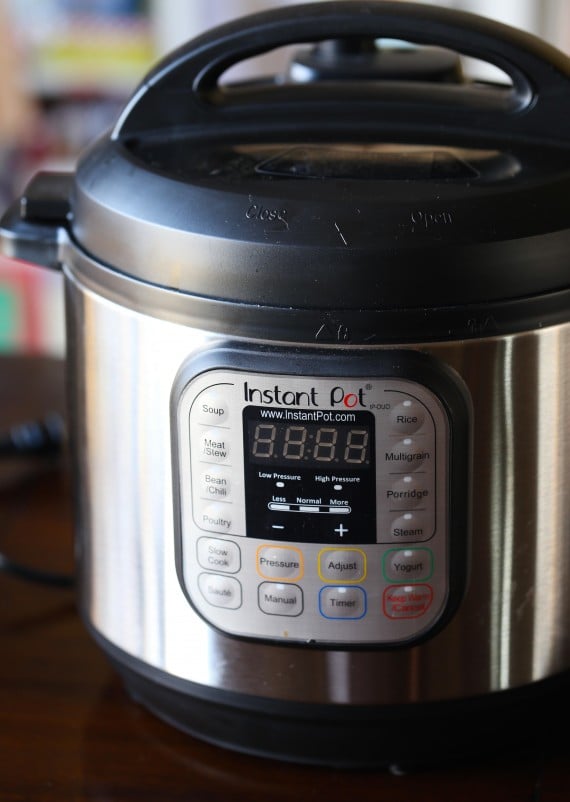 WELL, if you've pre-ordered THE COOKIES AND CUPS COOKBOOK (thankyou thankyou) you are eligible to win my newest favorite kitchen gadget, The Instant Pot for YOURSELF AND A FRIEND!!!
HOW TO WIN:
That's it! Again, to be eligible to enter you must have pre-ordered my book. When the winner is selected, proof of pre-order will be required to receive the prize.
It's such a simple contest to enter and BOTH YOU AND A FRIEND can play with The Instant Pot together!!
I am so excited about THE COOKIES AND CUPS COOKBOOK and can't wait until I can get it in your hands in April!
So hop over to Instagram and get in on the action!! GOOD LUCK AND THANK YOUUUUUU!