These Cake Batter Marshmallows are simple to whip up! I used mine for Cake Batter S'mores! Homemade marshmallows. Y'all.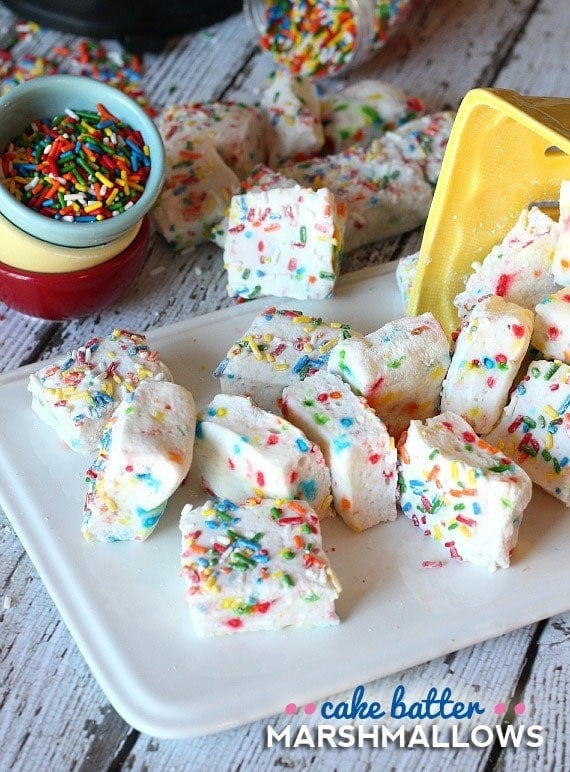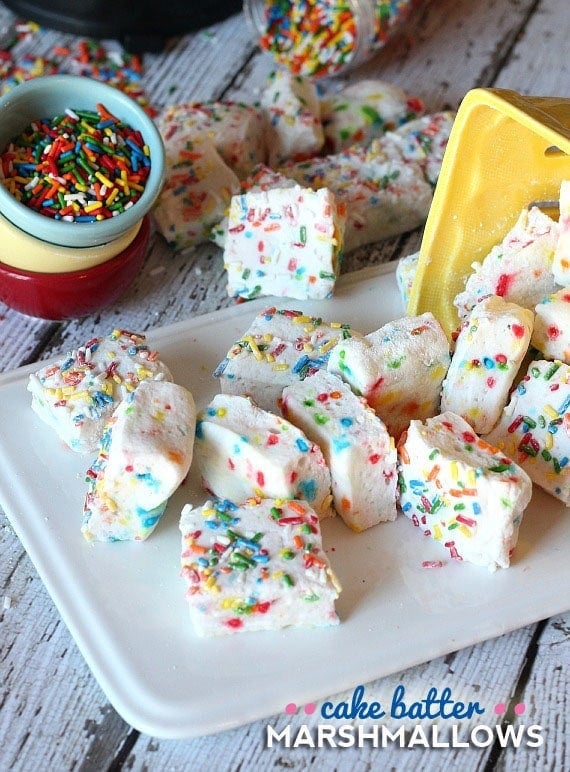 I know people have been saying it forever, but really, they are so amazingly amazing. Worlds better than store-bought. Actually, it's hard to even compare them, because they are completely different.
So anyway, I busted out Shauna's book Marshmallow Madness again. I am, and have been obsessed with this book for the past year. Most recently I made these S'mores Fudge Bars using her recipe for Homemade Fluff. You guys need to make those before the summer ends. Honestly.
But I decided I needed to make some Cake Batter Marshmallows. Because I also decided I needed to make a Cake Batter S'mores. We'll get to those in a minute.
Of course I knew Shauna probably did all the leg work for the marshmallows already, so I studiously consulted the book. Yep. She did.
She calls them Birthday Cake Marshmallows. Tomato-patahto.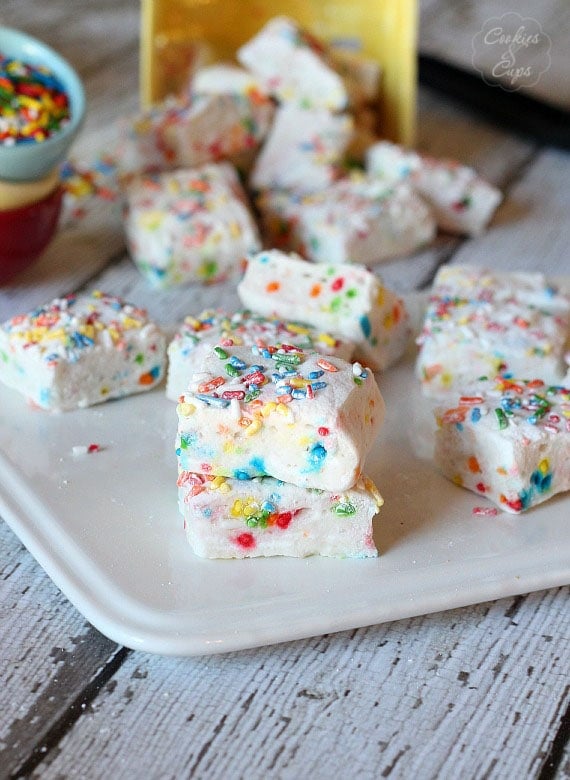 These marshmallows are so fun. They are a basic vanilla marshmallow, but I added dry cake mix into the mallow AND extra sprinkles. I even took it one step further and added some cake mix into the coating.
It all worked.
There's a few steps to these, but if I can so it, do can you. Pinky promise.
First you'll need unflavored gelatin…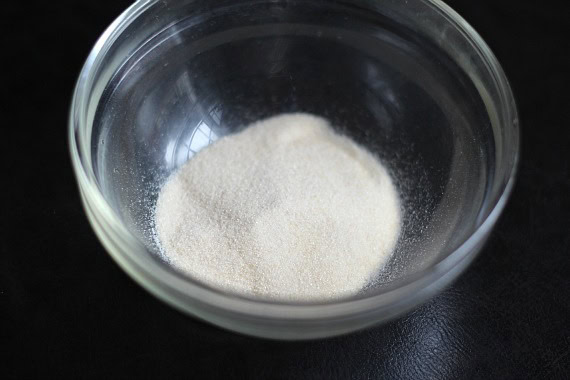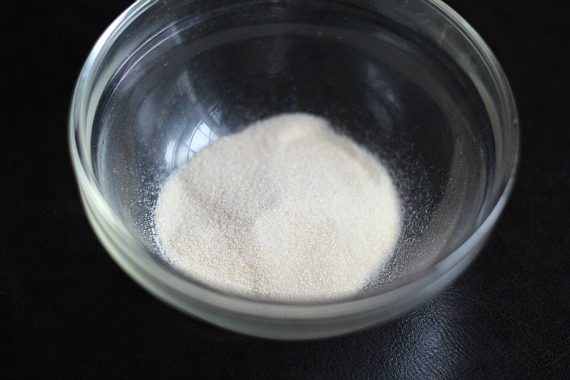 Mix that with some water…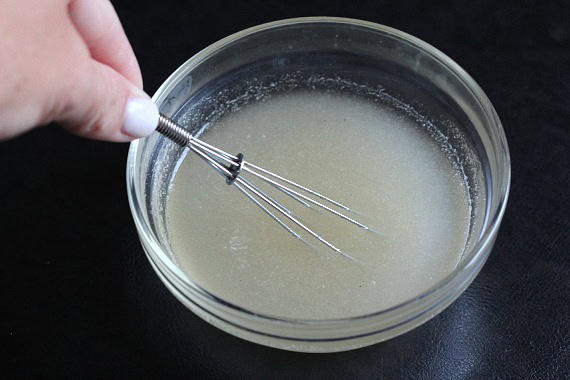 Let it sit for 5 minutes or so. It will get jello-ish… It's called "blooming".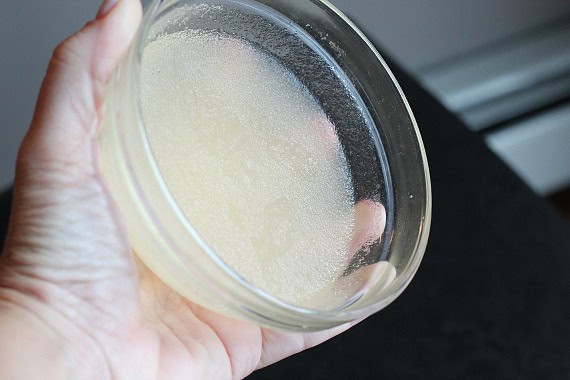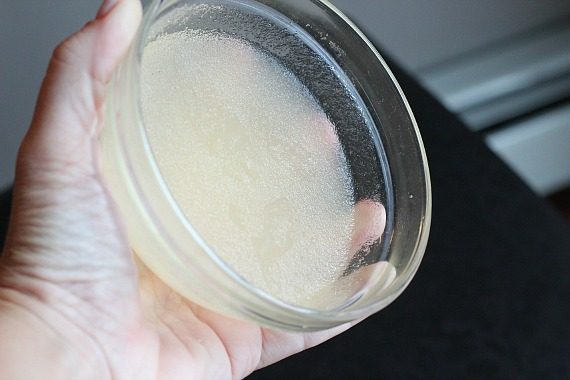 Meanwhile mix together some sugar syrup in a small saucepan. Bring it to 240°. While that is boiling, melt your gelatin in the microwave for 30 seconds and turn it back to a liquid.
Pour that into the bowl of your stand mixer with some corn syrup and let your mixer stir it together on low speed while you're syrup is boiling.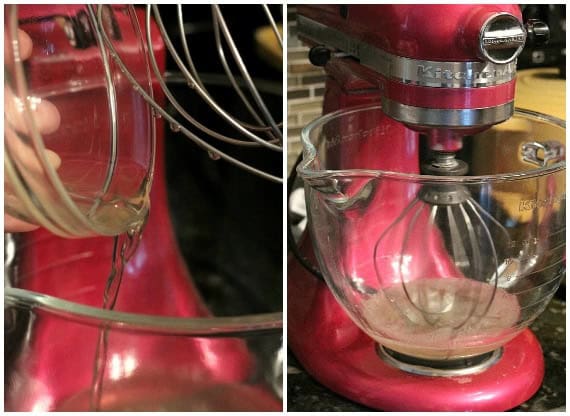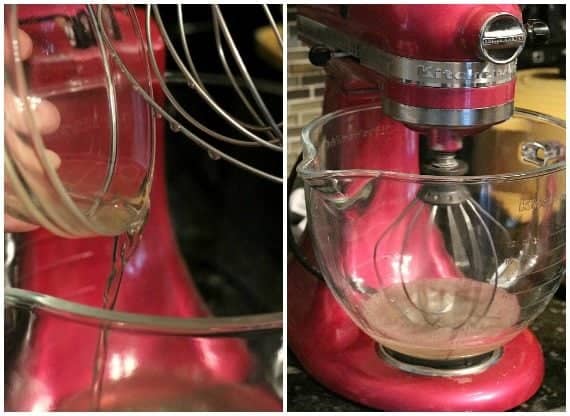 Finally when the syrup has reached 240° pour that slowly into the mixer and turn the speed up to medium. Let it go for 5 minutes.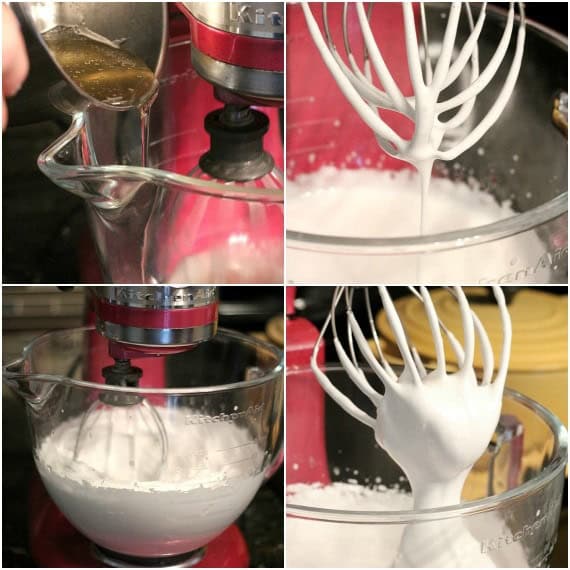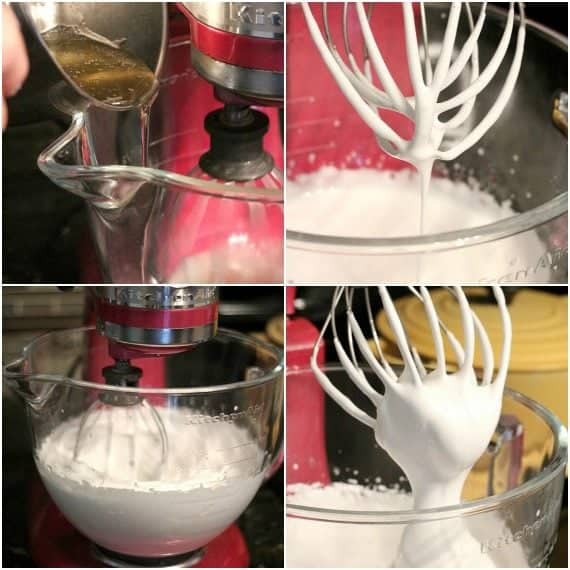 It will look like the picture in the upper right-hand corner. Then turn mixer up again and let it mix for another 5 minutes. It will look like the picture in the LOWER right-hand corner.
Crank your speed up to high for another minute or two. From start to finish it will have tripled in volume.
Then sift some dry cake mix into the mallow…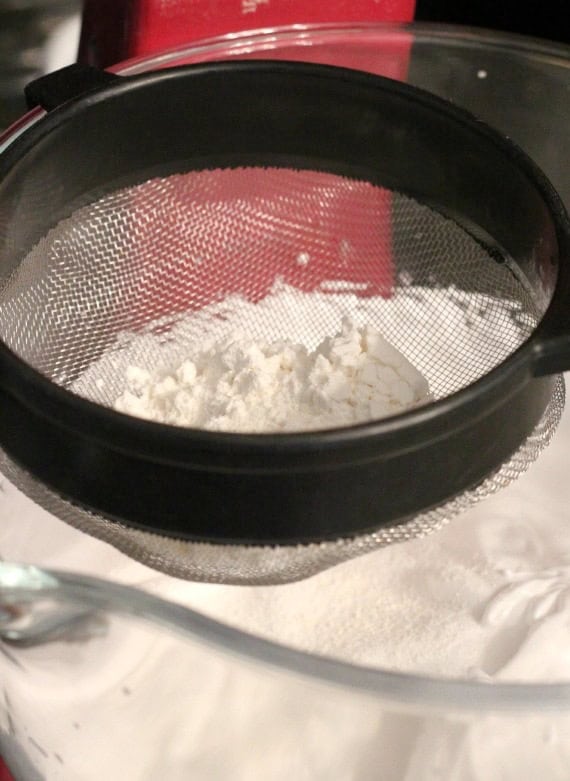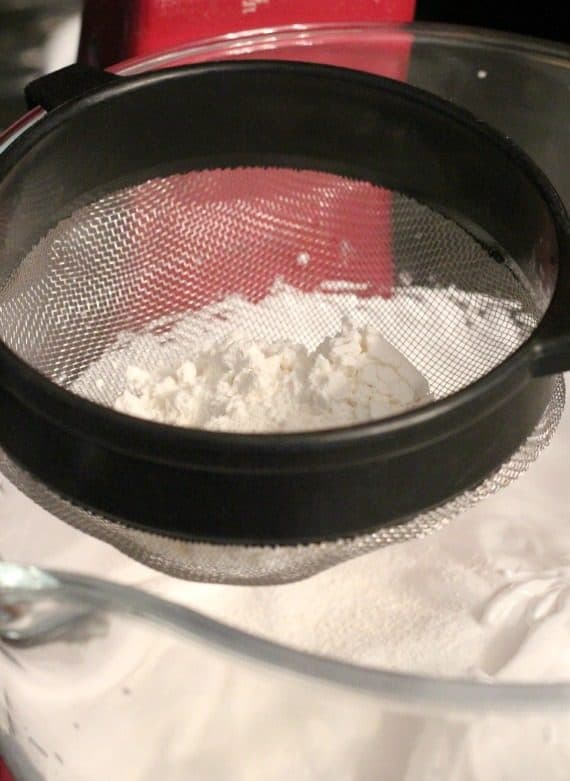 And also sprinkles.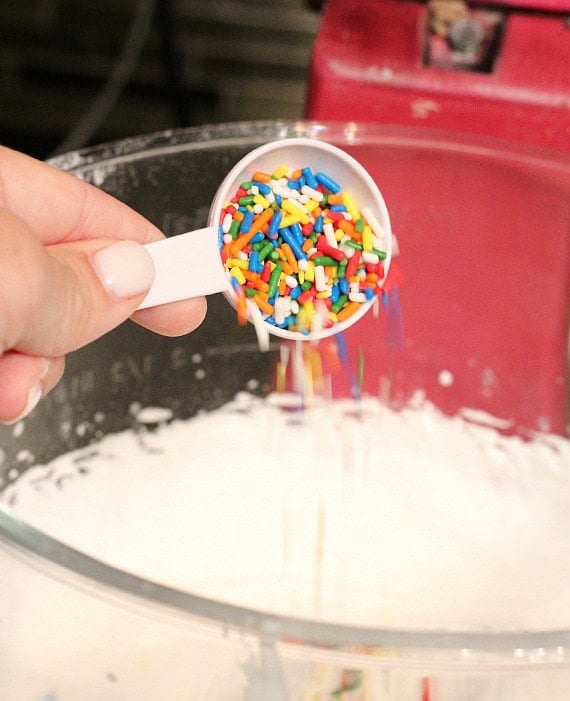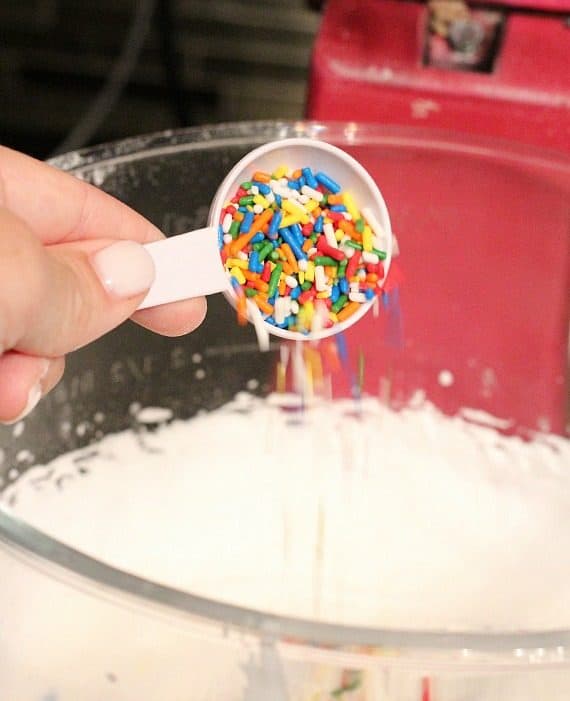 Stir that together and pour into a prepared pan…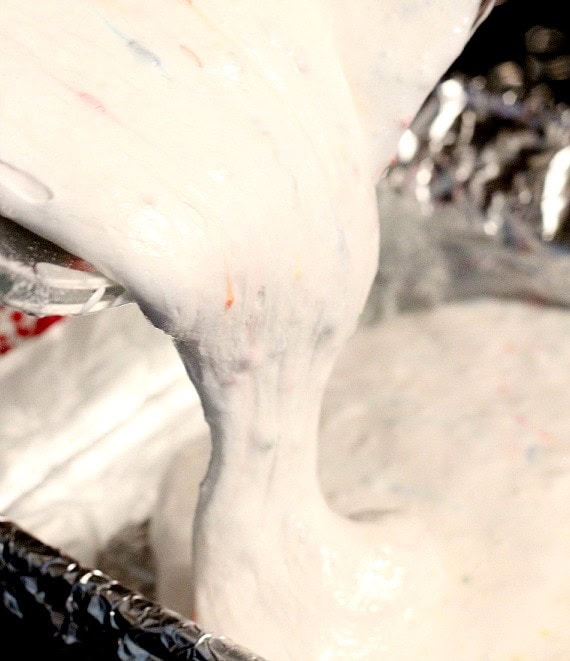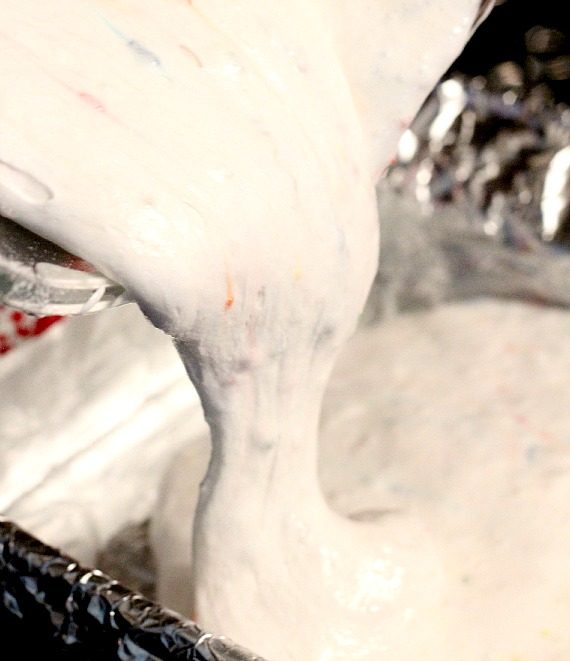 Garnish with more sprinkles if you want!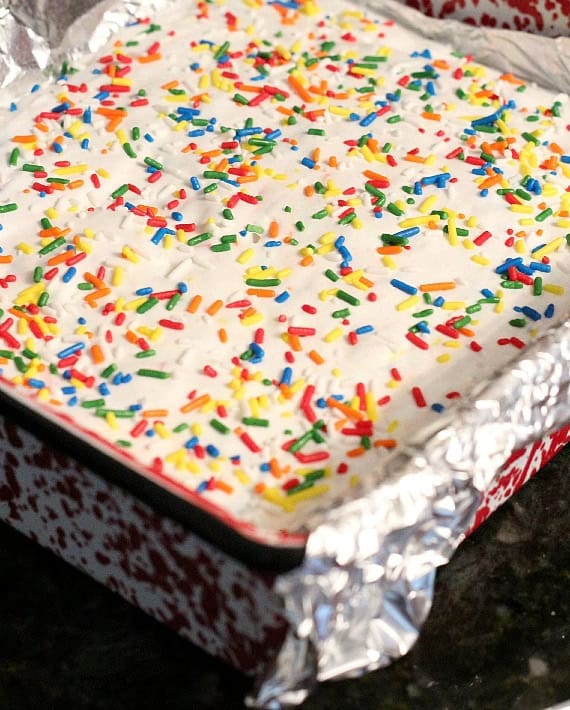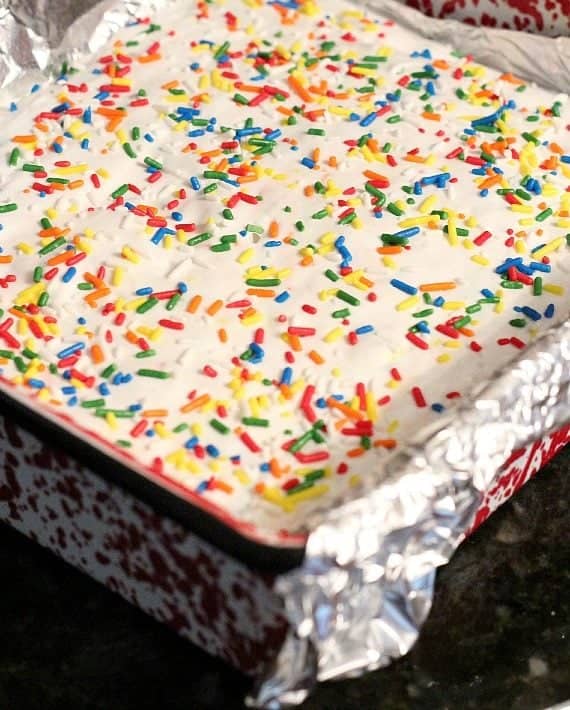 Let it sit for 6 hours. I know it's hard. Then whisk together some powdered sugar, cornstarch and a little more cake mix. This is your coating.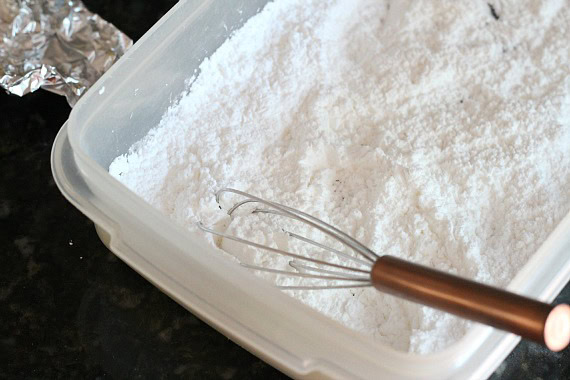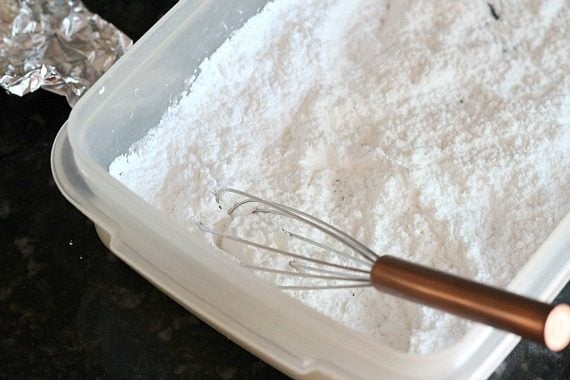 Dip your knife into the coating and cut your marshmallows into squares.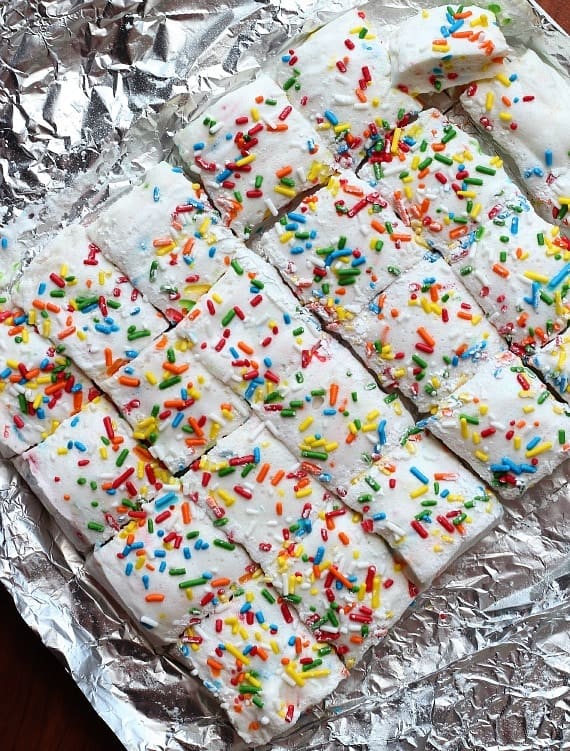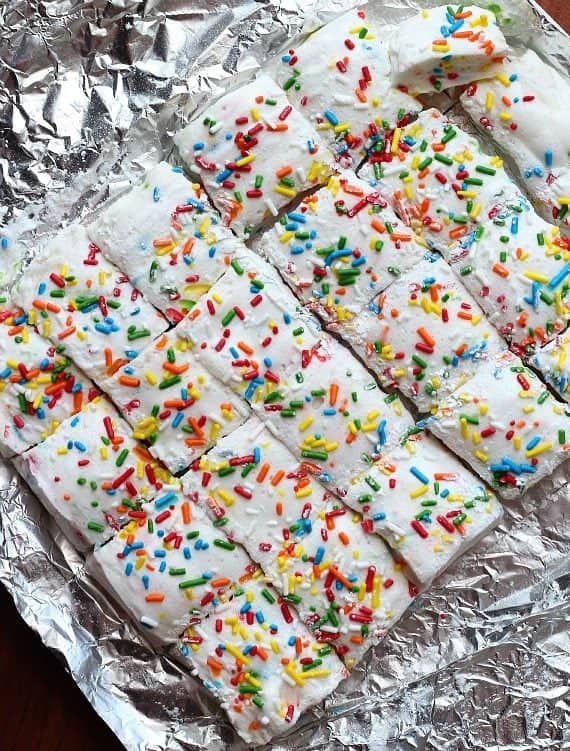 Coat them pretty thoroughly with the coating you prepared…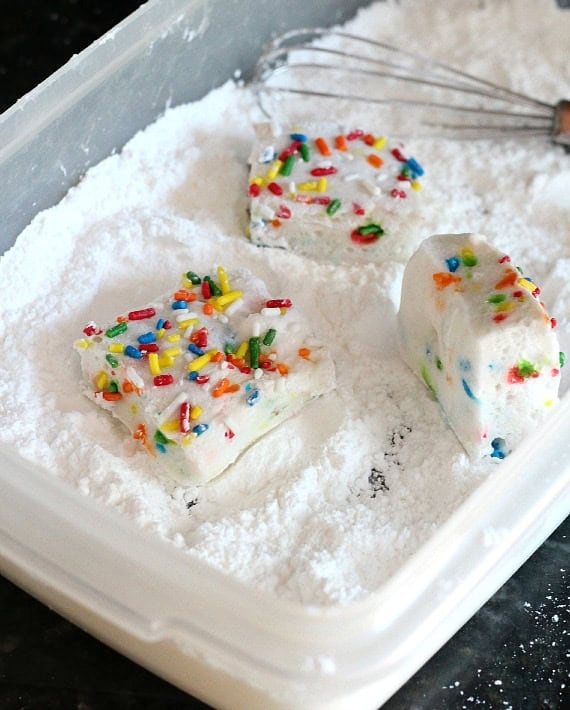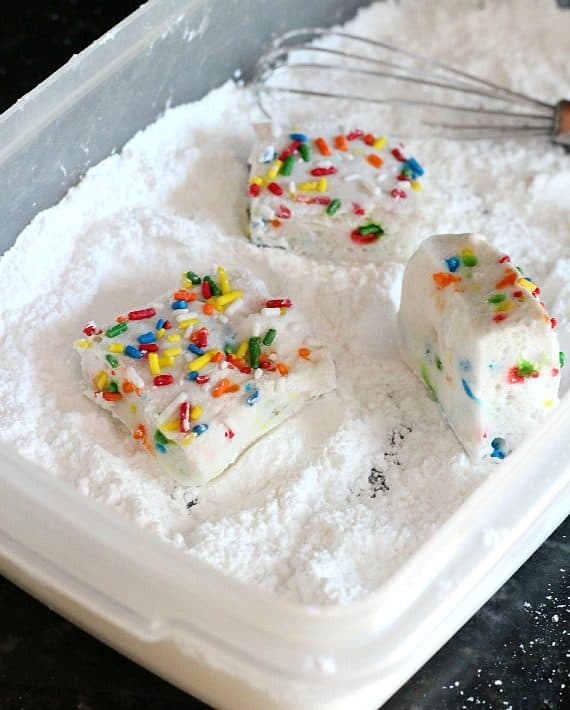 And yeah. The most perfectly squishy marshmallow you ever did see. I seriously love these things.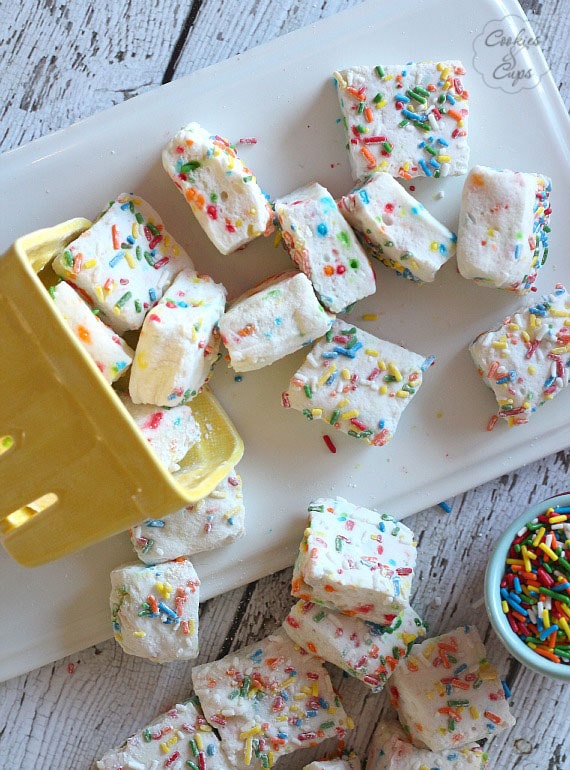 Now…onto the important part.
I used the Cake Batter Marshmallows to make…dum dum dummmmmm…Cake Batter S'mores. You guys.
This is 2 sugar cookies, white chocolate and a cake batter marshmallow.
Possibly my favorite invention ever.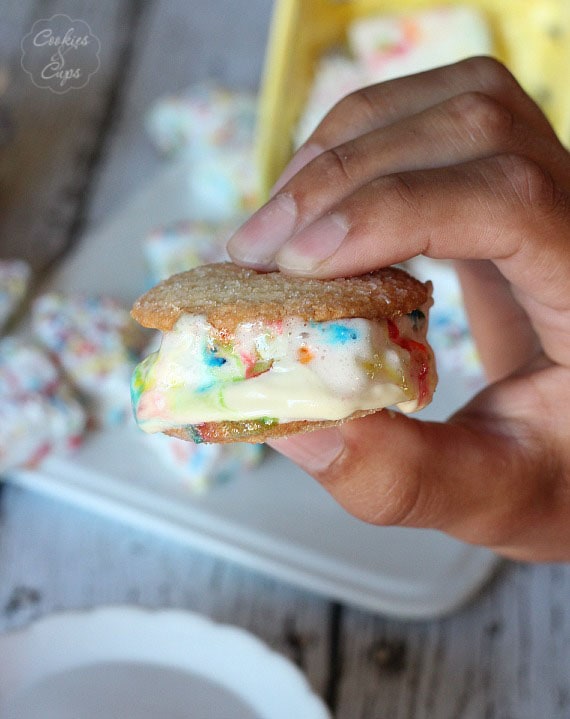 Print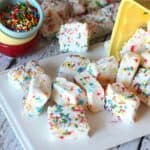 Cake Batter Marshmallows
---
---
4 1/2 tsp

unflavored gelatin

1/2 cup

cold water

3/4 cup

granulated sugar

1/2 cup

light corn syrup, divided

1/4 cup

water

1/4 tsp

salt

1/4 cup

white cake mix

3 Tbsp

rainbow sprinkles, plus more for garnish
Coating 1/2 cup powdered sugar
1/3 cup

cornstarch

2 Tbsp

white cake mix
---
Instructions
Line an 8×8 pan with foil and spray lightly. Set aside.
In a small bowl combine 1/2 cup water and the gelatin. Whisk together and let sit for 5 minutes.
Meanwhile combine the sugar, 1/4 cup of the corn syrup, 1/4 cup water and salt in a small saucepan over high heat. Boil until the temperature reads 240° on a candy thermometer.
While syrup is boiling pour remaining corn syrup in the bowl of your stand mixer, fitted with whisk attachment. Place the gelatin, which will now be fairly solid in to the microwave and heat for 30 seconds, turning it back into a liquid. Pour that into the mixing bowl with the corn syrup and turn mixer on low and let it run.
When the syrup is 240* slowly pour it in to the running mixer and turn speed up to medium. Beat it for 5 minutes. THEN increase speed to medium high and continue beating for another 5 minutes. Lastly turn mixer up to high and beat for 1 minute more. It will be opaque and fluffy.
Sift in cake mix and fold sprinkles in, until evenly combined.
Pour mixture into prepared pan, garnish with more sprinkles and and let sit in a cool, dry place for at least 6 hours.
When ready to cut the marshmallows, make the coating by whisking together the powdered sugar, cornstarch and cake mix together.
Remove the foil from the pan and peel back from the marshmallow.
Dip your knife into the coating mixture and cut the marshmallows into squares.
Coat each cut marshmallow with coating, to prevent sticking.
---
Want To Save This Recipe?
Find more recipes like this: