These Chocolate Toffee Cookies are thick, chocolaty and full of chocolate chips and toffee bits! The inside texture is like a brownie! So GOOD!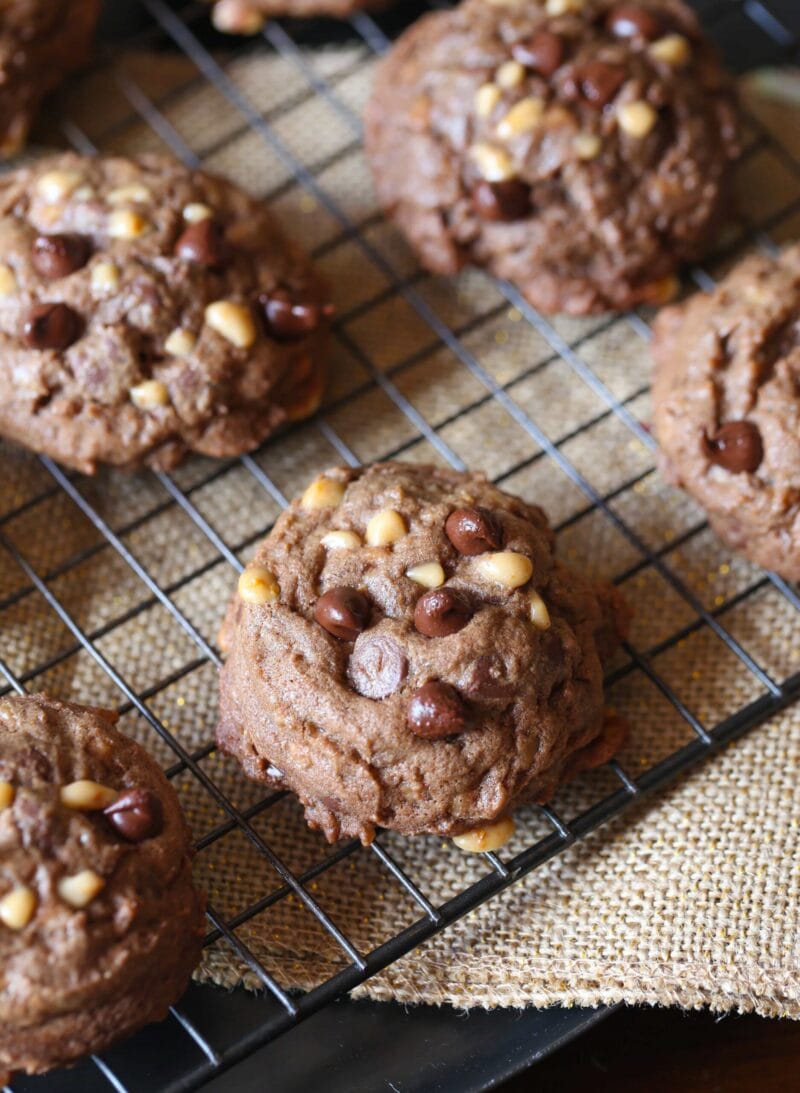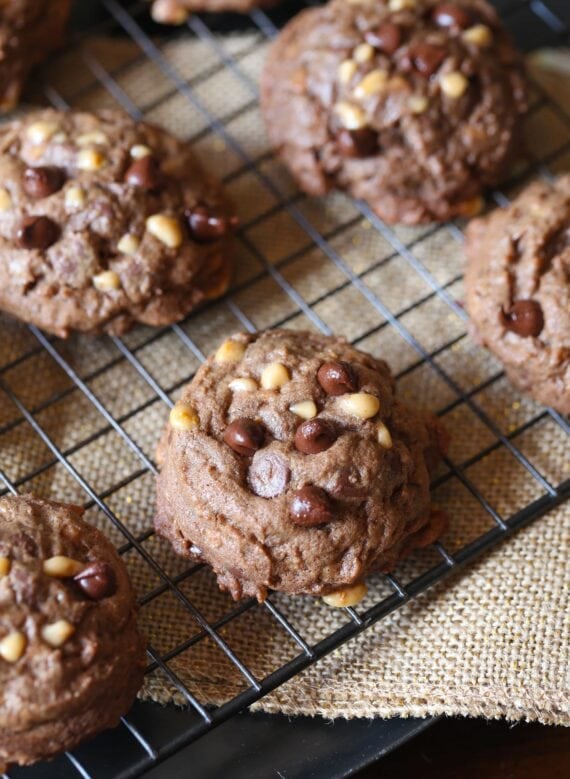 Today I made a cookie that makes me want to stand up and dance a little bit.
Or a lot bit.
A thick chocolaty cookie is the only way to go! Like a cookie, that is kind of like a brownie that pairs perfectly with a tall glass of milk!
But I've found that chocolate cookies sometimes have a tendency of being very meh. Maybe they're too dry…maybe too bland… Well, not these.
Not today. These Chocolate Toffee Cookies are thick, loaded with chocolate chips and some toffee bits to throw in an element of creamy sweetness. I love the way the two flavors pair together and I know you will love it too!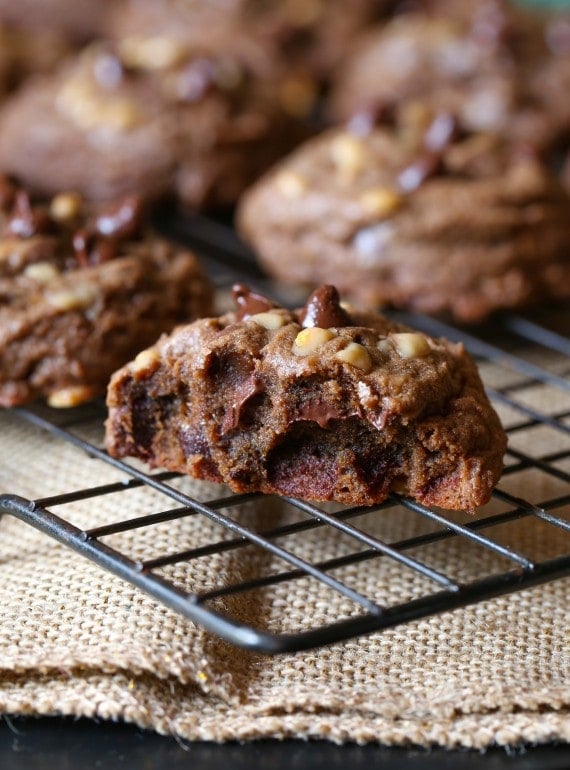 You won't be able to find a single person in all the land who doesn't like these Chocolate Toffee Cookies! Trust me, I did the research.
The full recipe is over at Imperial Sugar who I partnered with today. I know you guys are going to love these!
Looking for more chocolate cookies?