These Coke Float Cupcakes are so fun! I used Soda Stream "Cola" Syrup in the frosting to really amp up the Coke flavor!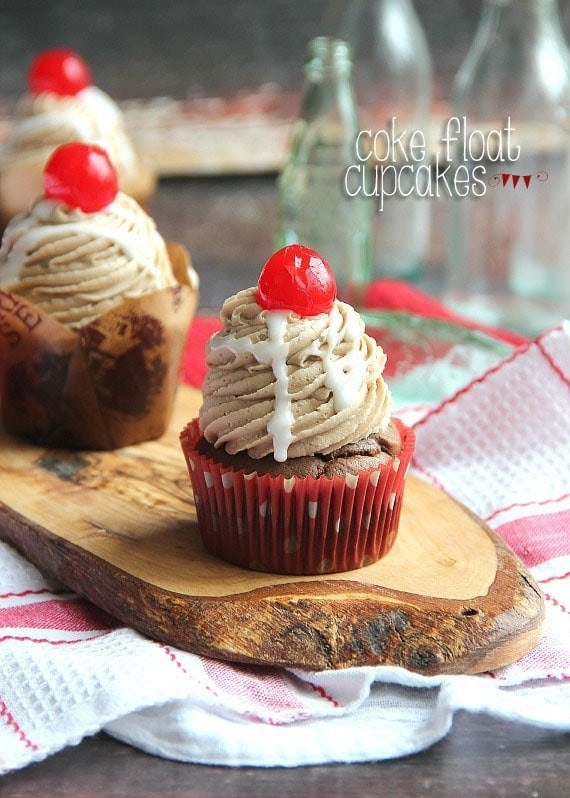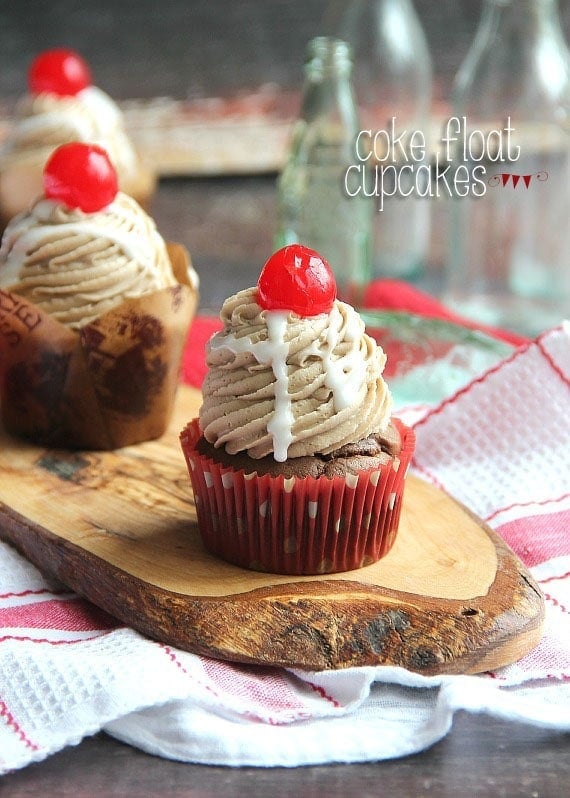 Hello my friends.
I've got another cupcake for you today…
Are cupcakes over?
Someone told me that.. you know that cupcakes are "over".
Isn't that a dumb thing to say?
Like, hello…delicious individual sized cakes are not a thing anymore, get over it.
That is not a world I want to live in, friends.
Who makes these decisions? I can assure you I was not consulted.
Apparently it's all about the Cronut or whatever these days.
Trust me, I'm not above a deep fried croissant…no sireee…
But I refuse to believe that they will replace my beloved cupcake.
I am an all inclusive dessert girl. There's a place for everyone.
And really, since when is CAKE a trend?
I'm thinking, though, in 10 years we will all be sitting around laughing remembering the days that people lined up for hours for Cronuts, all while stuffing our faces with cupcakes.
Because they will still be a thing.
Call me a phopheseer, my friends.
I should probably go play the lottery now.
Anyway, I wanted to play around with frosting flavors to top my cupcake today…
And I also am the proud owner of a Soda Stream… which means I have 70 bottles of Soda Stream syrup in my cabinet half used.
So I thought, why not make soda flavored frosting??
Yep, it's a good idea.
So that's how these cupcakes came to life… Coke Float Cupcakes.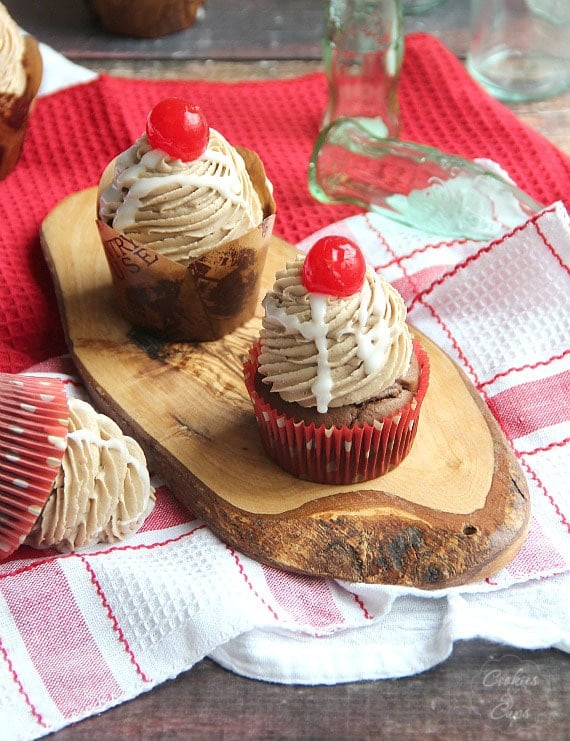 I'm also gonna tell you I tried to add some Soda Stream syrup into the cupcake part too.. kind of like an extract, but it didn't work.
I need to experiment a little more to perfect that. I'm sure it can be done, but after one failed attempt I went Cake Mix style on these babies.
So stay tuned.
Also, the recipe is basically the easiest ever, so I won't bore you with a lot of how-to pics today.
Completely unnecessary.
Here's me pouring the Cola syrup into the frosting… actually my kiddo is pouring…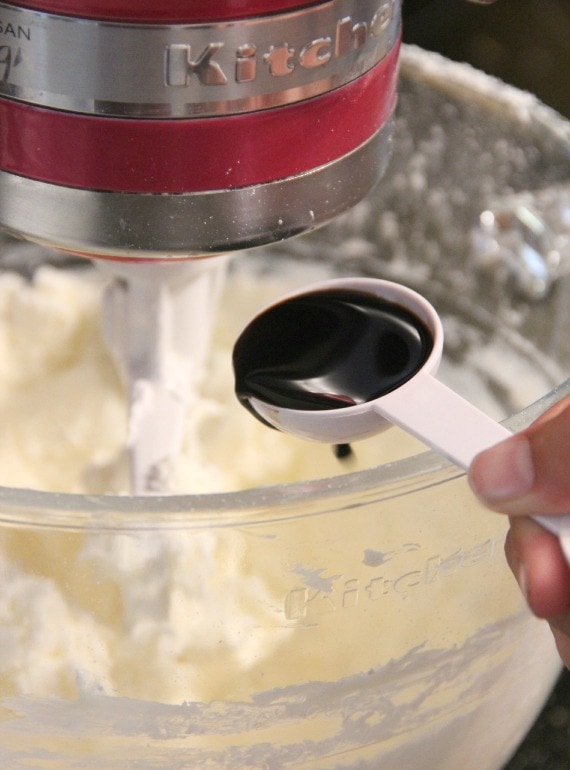 It's a fairly basic buttercream recipe with the syrup adding the flavor.
I can't wait to play around with more…I'm thinking the Lemon/Lime will be fantastic!
Anyhow, I made the cupcakes with a cake mix and some actual Coca Cola (and a few eggs and oil).
Like I said, I tried to use the syrup in the first batch but they tasted weird and chemically and not good.
After the cupcakes were baked and the frosting was piped on, I decided to give the cupcakes a little drizzle…
Why not, right?
Just powdered sugar and a little more Coke..or just milk if you want…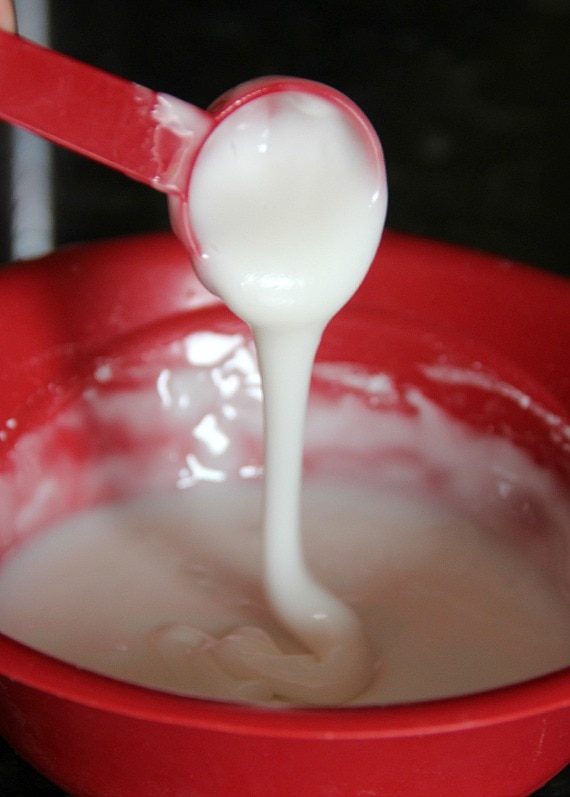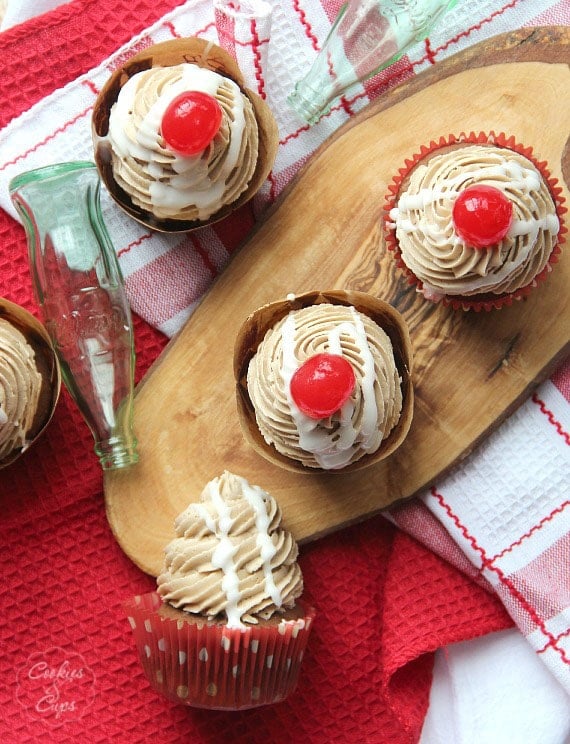 Drizzle that all over the top of the frosting and add a cherry…
The frosting has the perfect hint of Coca Cola flavor!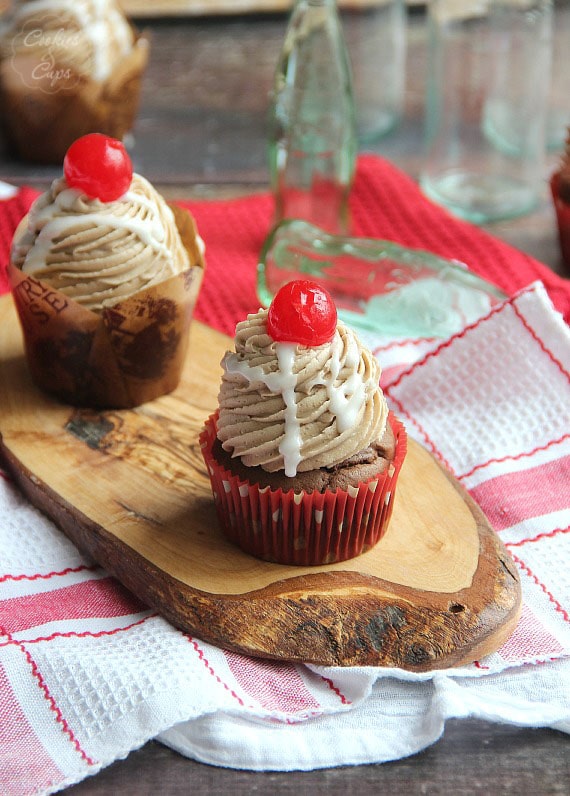 In other soda news…
Hop over and check out Confessions of a Cookbook Queen…she made a Root Beer Float Cake!
We both had soda on the brain!!
Print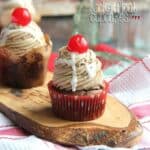 Coke Float Cupcakes
---
---
Coke Cupcakes
1

box cake mix (you can use vanilla or chocolate)

1 cup

Coca-Cola

3

eggs

1/2 cup

vegetable oil
Coke Frosting
1 cup

butter, room temperature

5 cups

powdered sugar

2 Tbsp

Cola Flavored Soda Stream Syrup

1 Tbsp

milk
Glaze
1 cup

powdered sugar

1 1/2 Tbsp

milk or Coca Cola
*optional ~ cherries for garnish
---
Instructions
Cupcakes
Preheat oven to 350°
Line muffin pans with cupcake liners, set aside.
In bowl of stand mixer combine cake mix, Coke, eggs and oil. Beat for 2 minutes until smooth.
Fill liners up 2/3 full with batter. Bake 15-20 minutes until centers are set.
Remove from pan and transfer to a wire rack to cool completely.
Frosting
In bowl of stand mixer beat butter until smooth. Slowly add in powdered sugar and beat until incorporated.
Add in Soda Stream Syrup and milk and beat until fluffy.
Pipe or spread frosting onto cupcakes.
Garnish
For glaze drizzle mix powdered sugar and milk together until smooth and drizzle on top of cupcakes. Garnish with a cherry if desired,
---
Notes
double frosting recipe if you are going to pipe them tall, as photographed.
Want To Save This Recipe?