Apple Cake with Browned Butter Frosting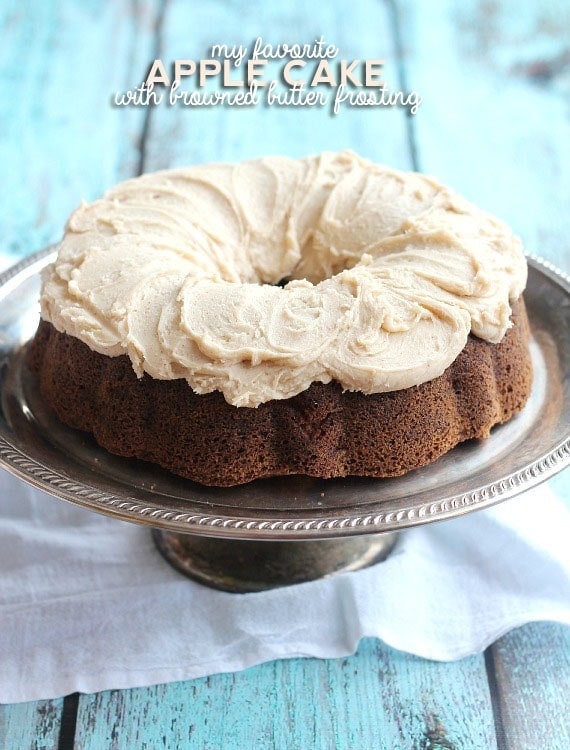 This delicious and easy Apple Cake with Browned Butter Frosting is perfect for fall baking!
So I made cake.
And then I ate cake.

MY OTHER RECIPES
And then I couldn't stop eating cake.
So I gave the cake away.
Which is now someone else's problem.
See, I'm a fixer.
Like Olivia Pope.
Which by the way, my husband and I are binge-watching on Netflix.
Anyhow.
Apple Cake with Browned Butter Frosting.
It 's a real thing that you need in your life this very second.
To eat and then give away because I think you might lose self control like I did.
Problem fixed.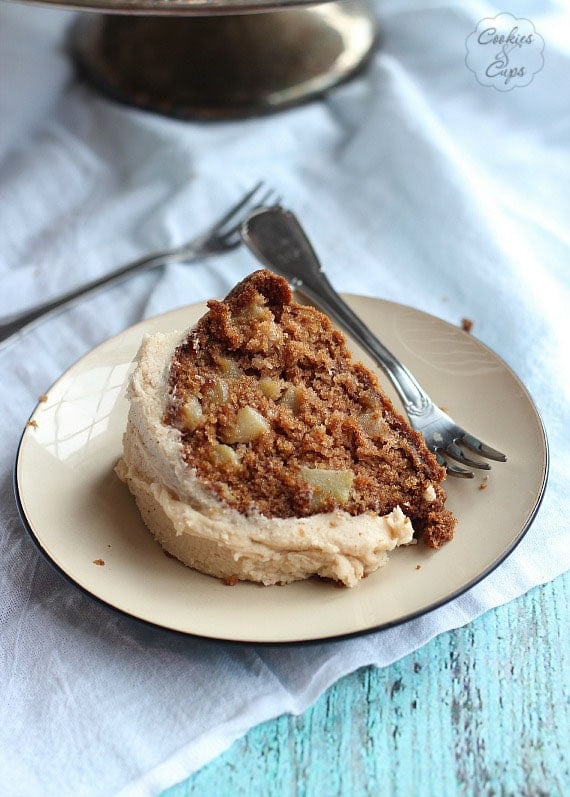 Ok, this cake is amazing.
I'm not a huge bundt cake girl, because 1) the damn cakes always stick to the pan and 2) there is never enough frosting.
Again, I solved that problem.
First make your cake batter.
It's easy…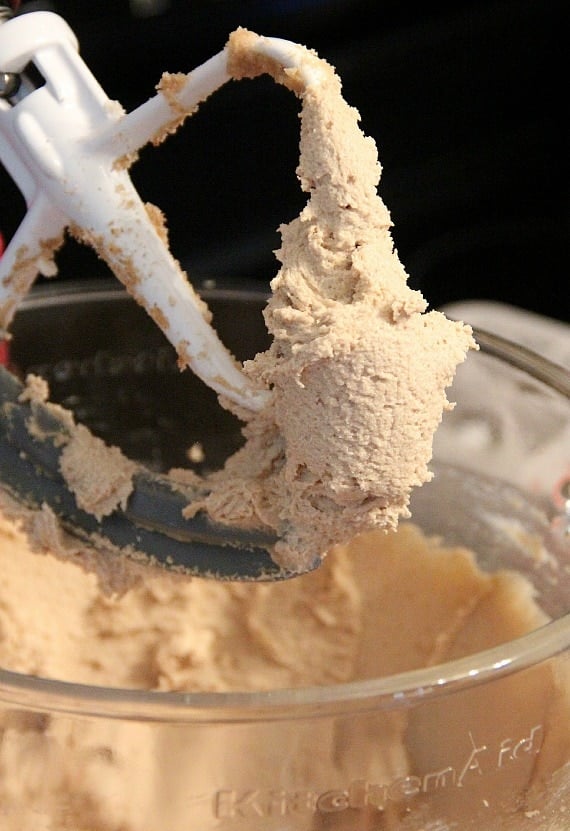 Then chop up some apples.
3 to be exact.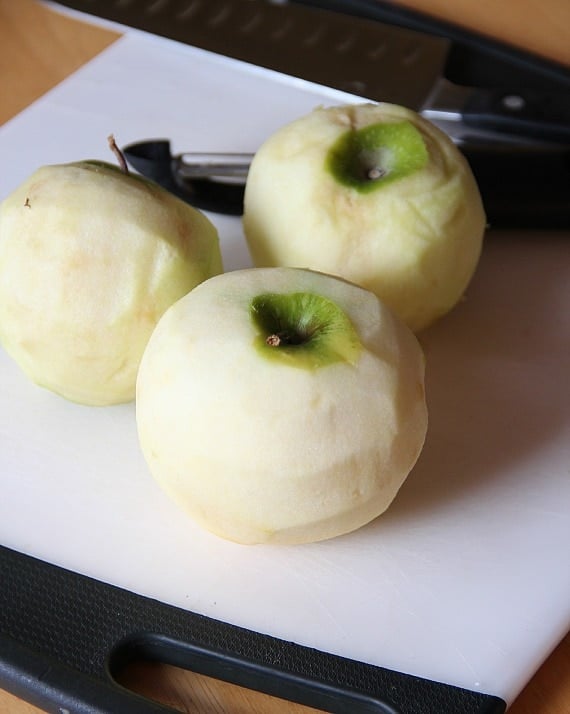 Mix those into the batter and spread it into your pan, which you need to grease to within an inch of it's life.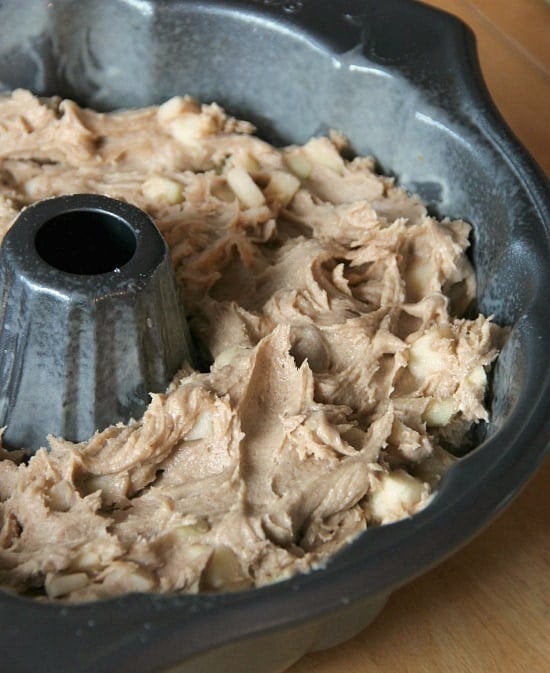 Bake it up and your house will smell like fall.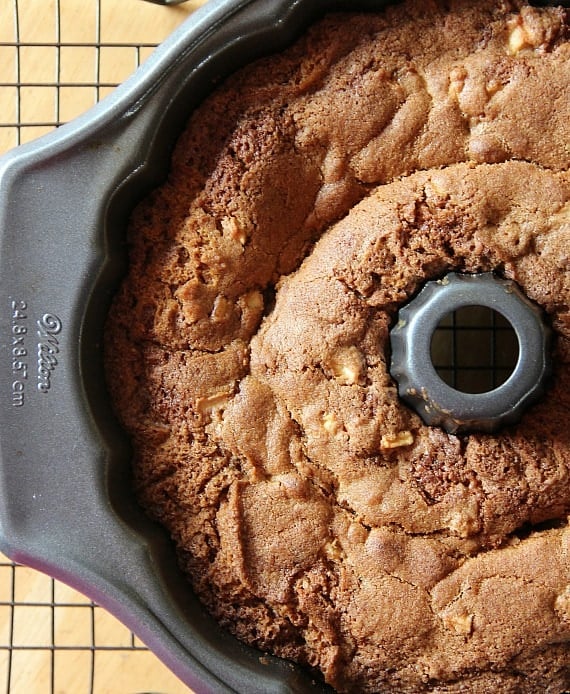 Give it about 10 minutes to cool in the pan and then pray and surrender your first born child to the "Please-Don't Let-My-Bundt-Stick-Gods"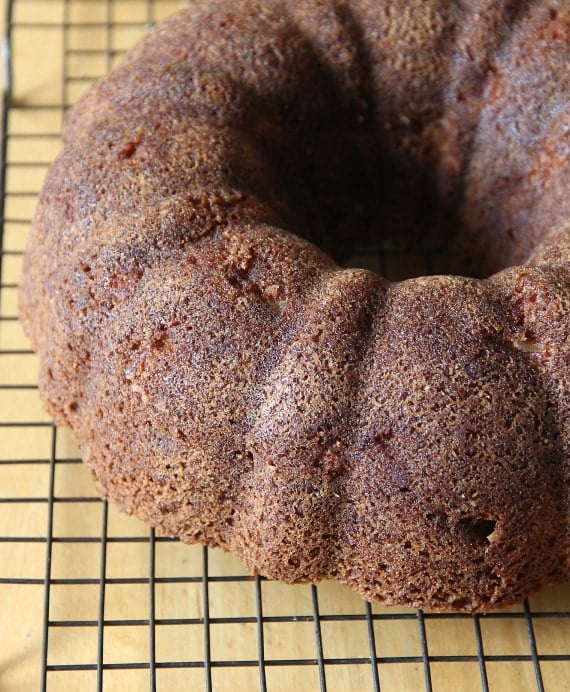 Phew.
Then go ahead and make your frosting.  Which is the most delicious browned butter frosting ever in all existence.
Brown your butter and then mix in some powdered sugar…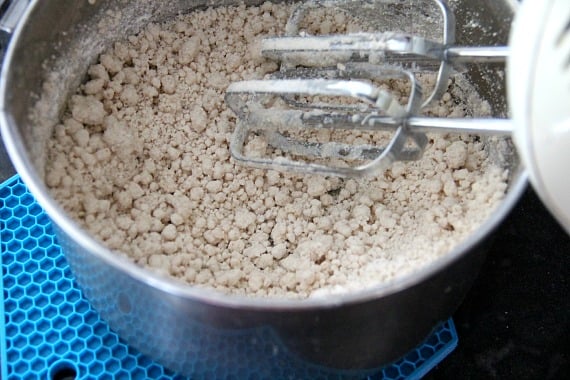 And then milk and vanilla…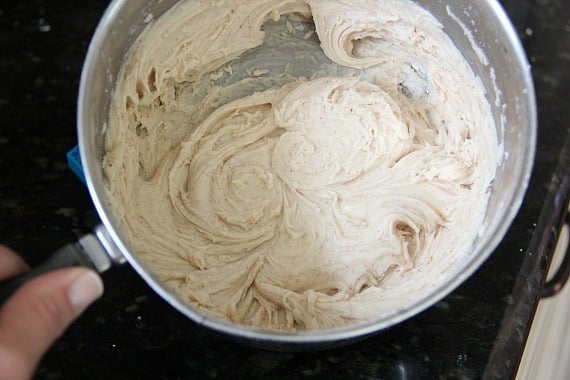 Spread that all over your cake…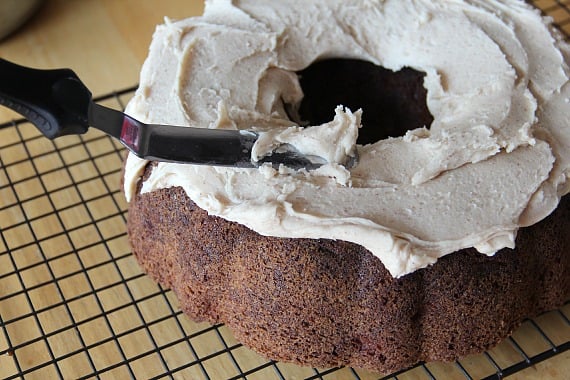 And eat that thang.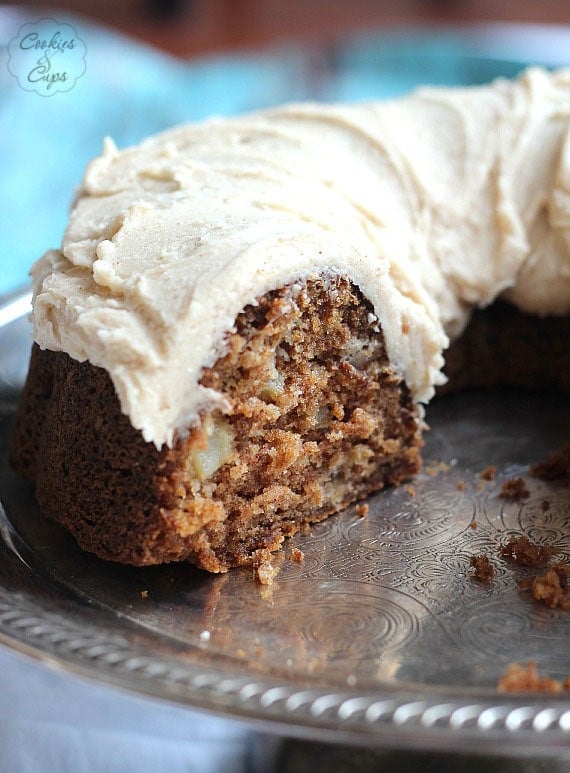 Seriously, go make this cake.
Print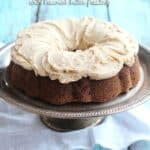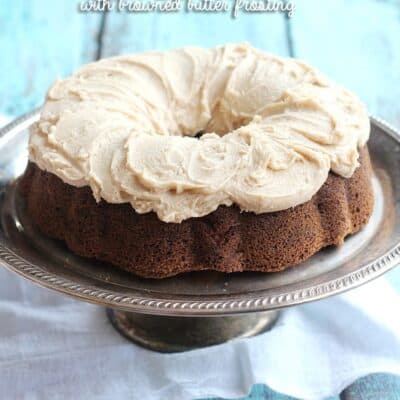 Apple Cake with Browned Butter Frosting
---
---
Ingredients
Cake
1 cup butter, room temperature
1 cup brown sugar
1 cup granulated sugar
3 eggs
2 tsp vanilla
2 tsp baking soda
1 tsp salt
2 tsp ground cinnamon
2 1/2 cups flour
3 cups chopped apples, about 3 medium. I used Granny Smith
Frosting
1/2 cup butter, room temperature
3 cups powdered sugar
1 tsp vanilla
2-3 Tbsp milk
---
Instructions
Preheat oven to 350*
Generously grease a fluted bundt pan (12 cup pan)
In bowl of stand mixer beat together butter and sugars until light and fluffy, 2-3 minutes.
Add eggs and vanilla and mix until smooth.
Add in baking soda, salt and cinnamon and beat until incorporated.
Turn mixer to low and add in flour. Mix until just combined.
Stir in chopped apples.
Fill prepared pan with cake batter and bake for 55-65 minutes until a toothpick comes out clean.
Allow cake to cool in pan for 10 minutes and then remove cake from pan onto a wire rack to continue cooling.
Frosting
In a small saucepan melt butter and cook over medium heat until butter is a golden color, stirring consistently.
As soon as butter is golden, remove from heat and beat in powdered sugar, vanilla and 1 tablespoon of milk using a hand mixer. Add more milk until the consistency you desire is reached. if you prefer more of a glaze than a frosting you will need to add a few more tablespoons of milk than the recipe calls for.
Frost top of cake.
Slice and serve.
---
Notes
store at room temperature for up to 3 days covered.