I recently came back from a cruise along the California coast, and there are a few things I'm super glad I brought with me. Here are all my dos and don'ts on What to Pack for a Cruise!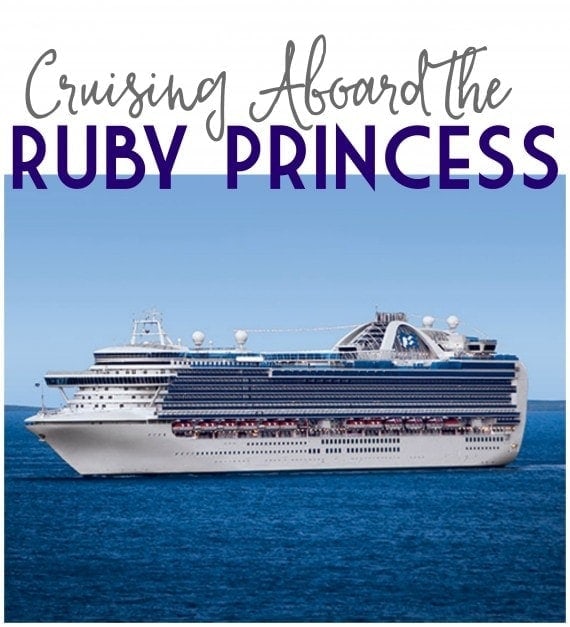 Things to Pack for Your Vacation Cruise
I'm wrapping up my series on Cruising with Princess today. We had such a great trip eating and drinking and relaxing…I really don't have enough adjectives to describe the fun times at sea.
What I can tell you is that there are a few essentials you need to pack if your planning a cruise. Let's talk a minute about what I was glad I had.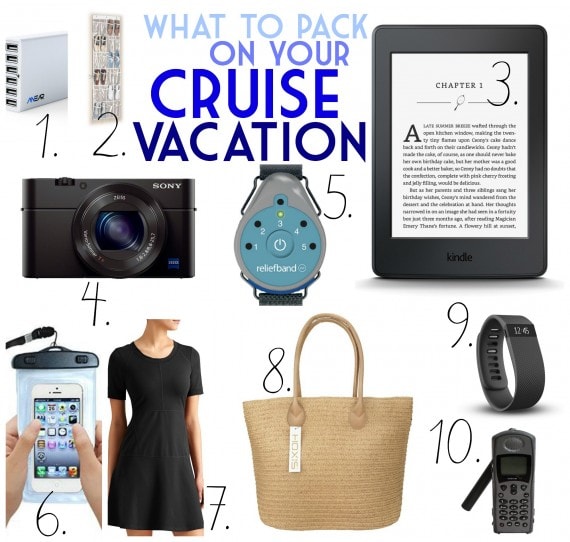 1. This 6 Port USB Charging Hub was a huge saver for me. There were only like 2 outlets in the entire room and folks, this is just not acceptable when you have 2 ladies, 2 phones, 2 ipads, 2 laptops, 1 Apple Watch, 2 hair dryers, 1 curling iron, 1 flat iron and a point and shoot camera to charge. I mean really. SOOOOO this simple little gadget was a major savior for all my electronics!
2. An over the door shoe organizer was another essential for a cruise room. I read about this on a few cruising websites and it made total sense. It's not for shoes, but it IS for all your bathroom toiletries! Cruise rooms are super small to begin with, and the bathrooms are TINY, so there is zero counter space. This show organizer fits lotions, shampoo, jewelry, makeup, perfumes, hair ties, hair spray…literally everything! It made things super easy to find and I will use it again for sure if I ever cruise again!
3. A Kindle Paperwhite is a must for anyhow who reads on a cruise or beach vacation. It's super basic, lightweight and you can read in the sun. Buh-bye ipad.
4. A Point and Shoot Camera is not necessarily a must, because I know everyone uses their phones…BUT phones are basically useless on cruises, so there's no reason to carry it around! Invest in a good point and shoot and your photo quality will be SO much better. I have this Sony DSC-RX100M III Cyber-shot Digital Camera and I adore it. It's a little pricey but your photos come out gorgeous! I adore it.

5. If you're a person who suffers from motion sickness get one of these ReliefBands! A lot of over the counter meds will make you sleepy, and you don't want to sleep your way through your cruise! According to Amazon, "ReliefBand transdermal neurotechnology has been used by doctors for the treatment of post-operative nausea and vomiting, as well as motion and morning sickness for nearly twenty years." You can adjust the levels to suit your needs and you can use it time and time again!
6. This is kind of silly, but it's a life saver…This waterproof bag for my phone is such a cheap and simple thing to buy, but it keeps your phone safe while you're at the pool or on the beach.
7. A simple black dress. This might seem like a no-brainer, but a simple black dress that goes from day to night is a MUST on a cruise. It's a versatile piece that won't wrinkle, is lightweight and can be dressed up or down. I have THIS dress and I am obsessed with it.
8. A tote bag is a life saver on a cruise. Whether your on an excursion or just at the pool you should bring a lightweight, fold-able tote to pack in your luggage so you will have in onboard!
9. If you're not looking to gain 10 pounds while you're cruising bring along your fitbit to make sure you're getting your steps. Cruises have so much great food, but they also are usually equipped with a track, a gym and maybe even some exercise classes!
10. If you're a VIP you should really think about renting a Satellite phone while you're cruising. Internet access is really not good on board, trust me on this, and if you're traveling Internationally you most likely won't be able to use your phone. So if you're away from your family, kids, or an important job you will want to stay connected. Verizon rents satellite phones now….no they aren't cheap, but it might be something to look into if you want to make sure you're connected!
I hope some of these tips has helped you pack for your next cruise!
I want to thank Princess again for hosting me, it was truly an unforgettable experience!
My other recaps from my cruise can be found here, here, here and here.
*This article contains affiliate links