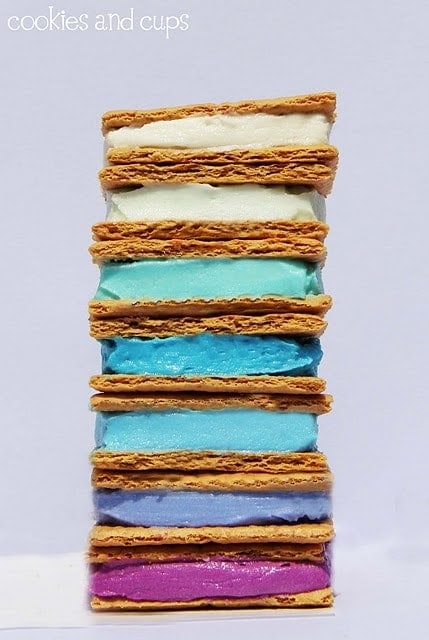 I'm back!
I have so much to share I don't know where to begin…but can I say I missed you.
Like, really missed you.
You remember me, right?
I had a dream that you guys were all like "cookies and cups" who?
And I cried.
I need constant reassuring.
So, please remember me.
Because I traveled a long way to come back…miles and miles across the country just so I could be here.
For you.
I am nothing if not dramatic.
Let's proceed.
We vacationed in Naples, Florida with a bunch of friends. There were 20 of us in all..and we had a blast!
We shared our time between the pool and the beach, which was great because while I love the IDEA of the beach, I think I am a pool girl.
The beach is a ton of work…and all that sand. It stays with you for days.
And there are critters in the ocean that might possibly kill you or sting you or at the very least swim around your feet.
I know the ocean is their digs, but I just want to be an easy guest in their home…no need to acknowledge my presence little fish. I know you're there, you know I'm there…we needn't say hello.
And the undercurrent. The ocean is constantly trying to suck you in…as if there isn't enough life in the sea, that it needs me too. Back off ocean.
Plus, I saw that episode of Friends where Chandler had to pee on Monica after she got stung by a jellyfish.
While I love MY friends, there should never be pee involved.
It's rule of mine.
And the beach…ok, let's go there…you see some things.
Things that can't be unseen.
Perfectly respectful people in real life decide to make all sort of strange decisions once they hit the the sand.
Very odd fashion choices, if you will.
Why is it ok for some to wear Speedos or inappropriate thongs? WHY?
You would never walk down the street in a thong and a bra. Why in the world would you do it on the beach?
I understand it's hot…but the pavement offers no ocean breeze, so I think it's safe to say that there is no excuse.
And I will say that the folks who should be wearing the most clothes, often wear the least.
I am sure some of you say, "more power to them!"
But what about ME?!
My eyes have feelings too.
So yeah, beach is good once in a while, but I like my unnaturally blue chlorinated water.
The kind of pool where there is a snack bar close in case you need food or a
margarita
soda.
A pool where you don't have to bring chairs or umbrellas or coolers.
I'm lazy, I get it.
And because I am so lazy I like treats like these Frosting Grahams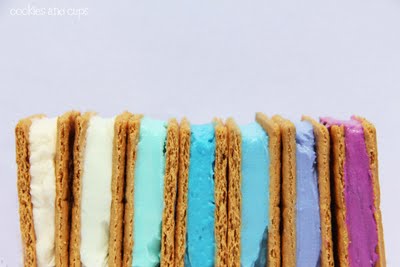 They are delicious and only take 2 ingredients:
Frosting and graham crackers.
I took the idea for these from my girlfriend who always makes them for her kids..she is a smart girl!
I like eating them cold, because the frosting doesn't squish out the sides…but we have had them frozen and they are really yummy too!Thanks for making all my guest posters feel welcome while I was gone.
You guys are the best!