These Glazed Butter Pecan Cookies are a melty shortbread cookie with fun secret ingredient!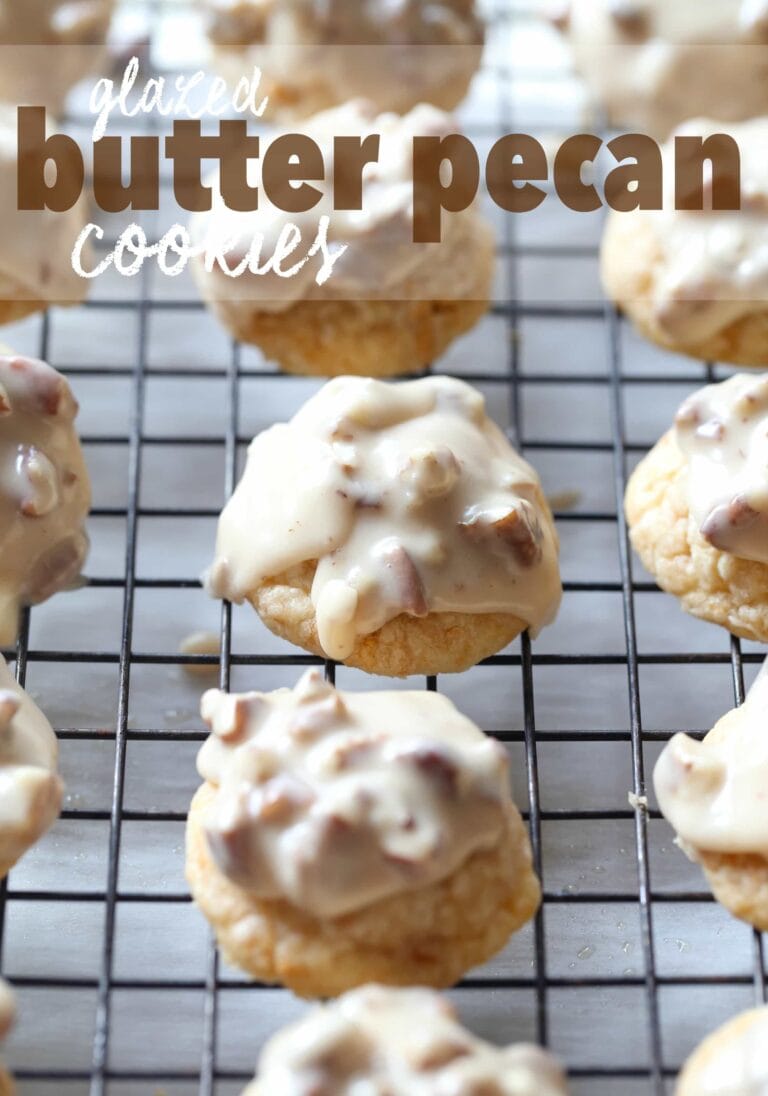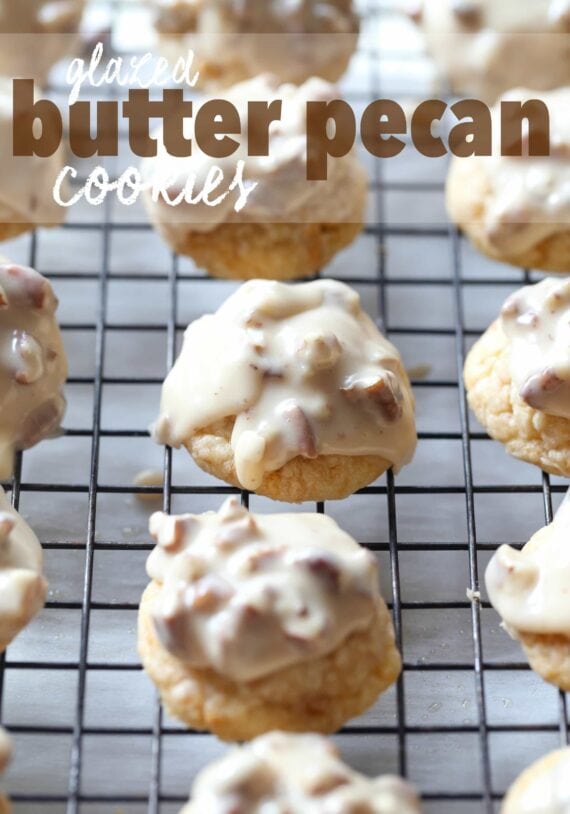 These little sweet treats might not look like much, but ohhhhhhh they arrrrrrrre.
They really are. I've included a kinda-sorta "secret ingredient" that makes these little meltaway cookies completely irresistible!
Butter Pecan is one of my all time favorite ice cream flavors. It's creamy, sweet, buttery and just an all around classic. So when I decided to turn it into a cookie I knew I had to nail the flavor.
Beyond a super sweet glaze on top dotted with chopped pecans, the cookie itself is a real gem.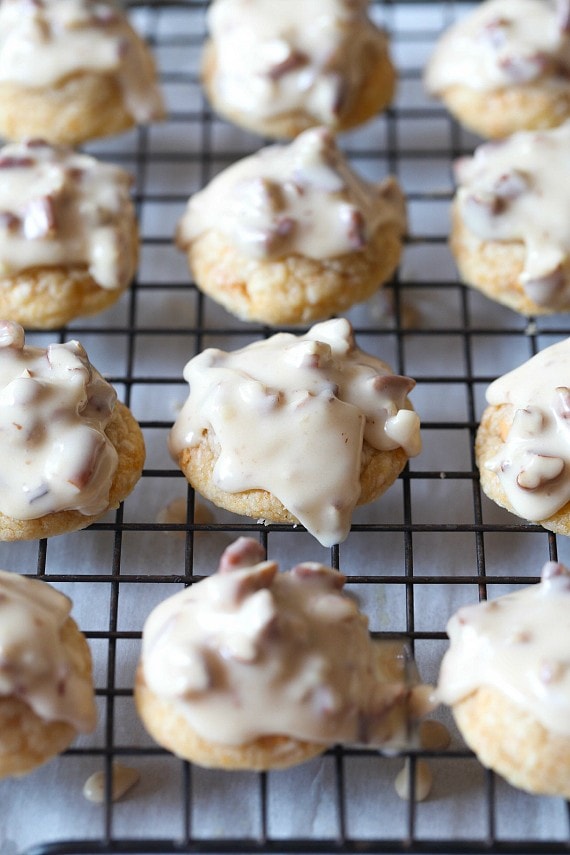 Here's my sort of trick…butterscotch chips…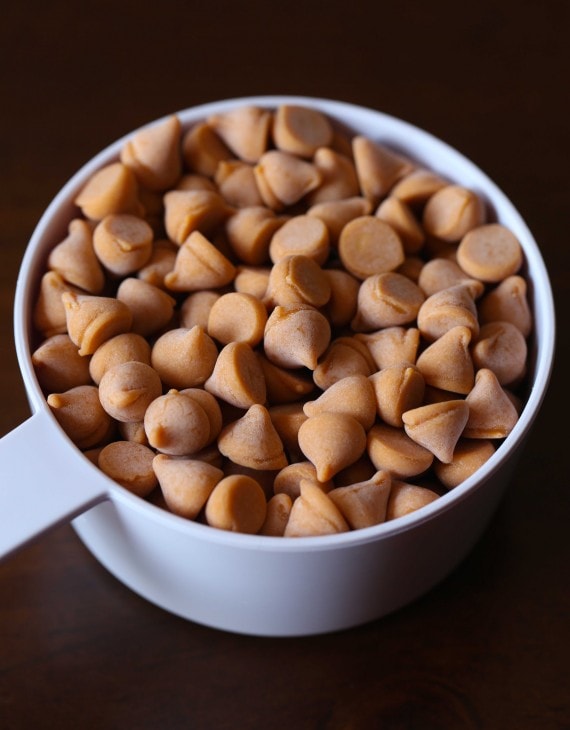 Yes, I get that really isn't a secret ingredient. Just stay with me for a second.
You see I don't love butterscotch chips. I don't know why…it's just such a strong flavor maybe when you bite into a whole chip? Ugh I don't know, I just don't love them. Please still love me. Let's move on.
BUT I felt like I needed a little of that butterscotch flavor to help with the whole "butter" part of my Butter Pecan cookies.
So friends, I pulverized the chips. Yep, I killed them. Turned them to dust. Hasta la vista dudes.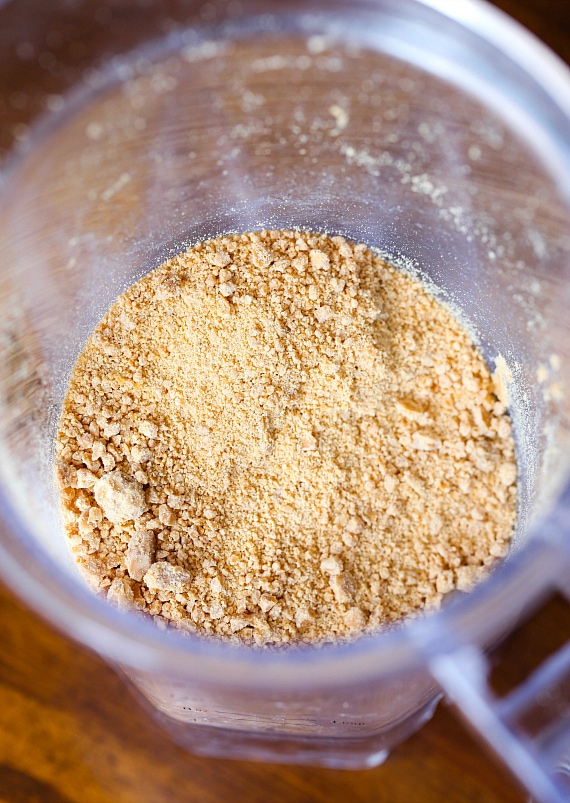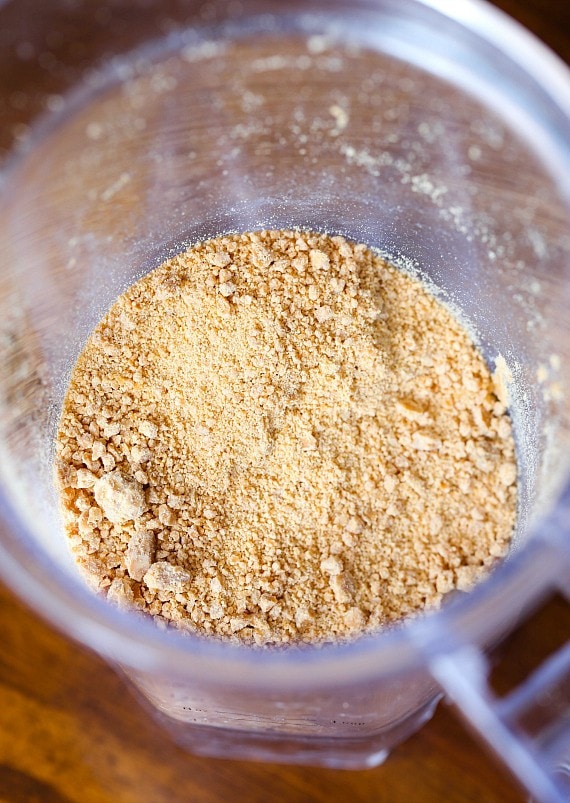 Just plop them in your blender and murder those little guys.
Geez, all the violence!
Anyway, mixing in the butterscotch chip dust into the cookie dough was like the best idea ever. You get the subtle flavor without the whole chip.
I tested these cookies out on a friend who is a fantastic baker and she couldn't pin point the extra buttery-ness, which basically means I NAILED IT.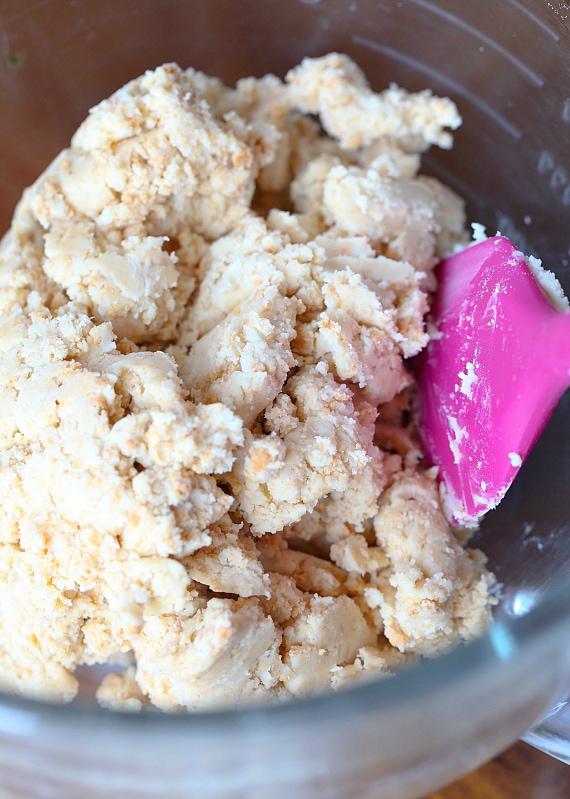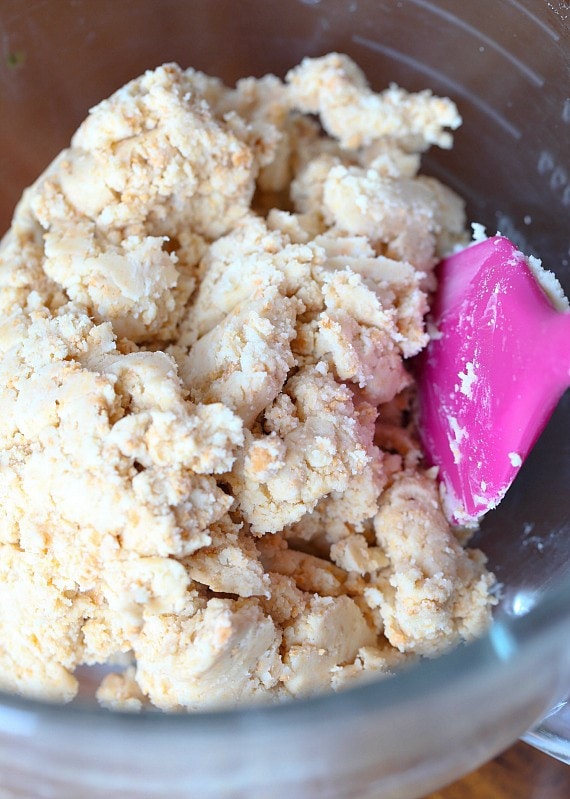 Roll the dough into balls…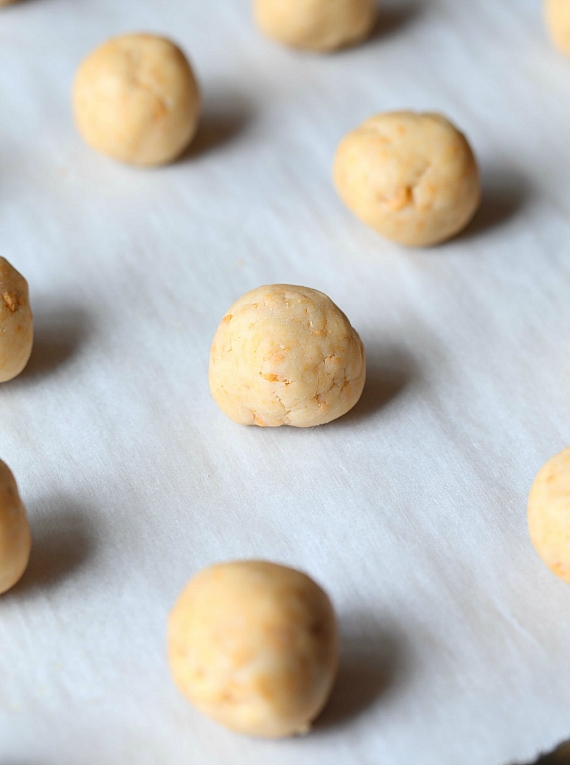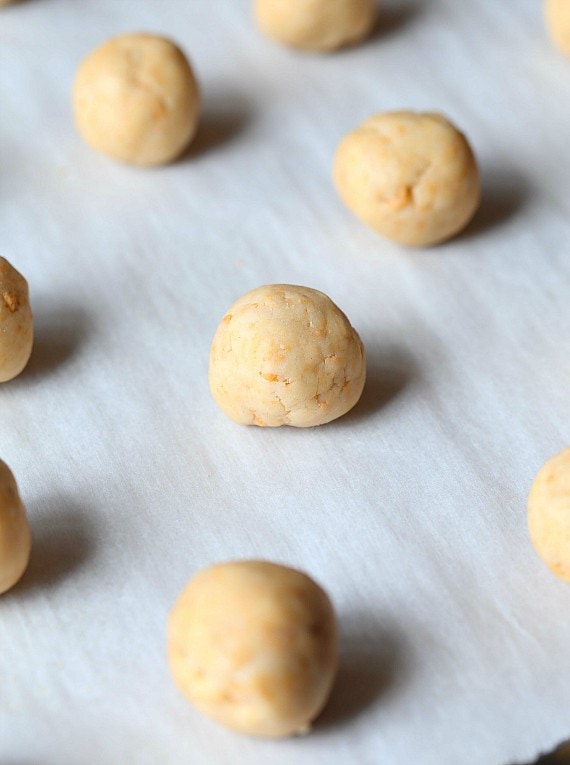 And bake them. Here's how they will look…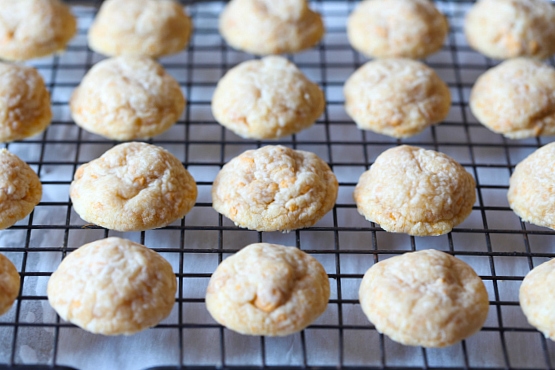 Then make your simple glaze. Just chop up some pecans and mix them into a powdered sugar, vanilla and milk glaze…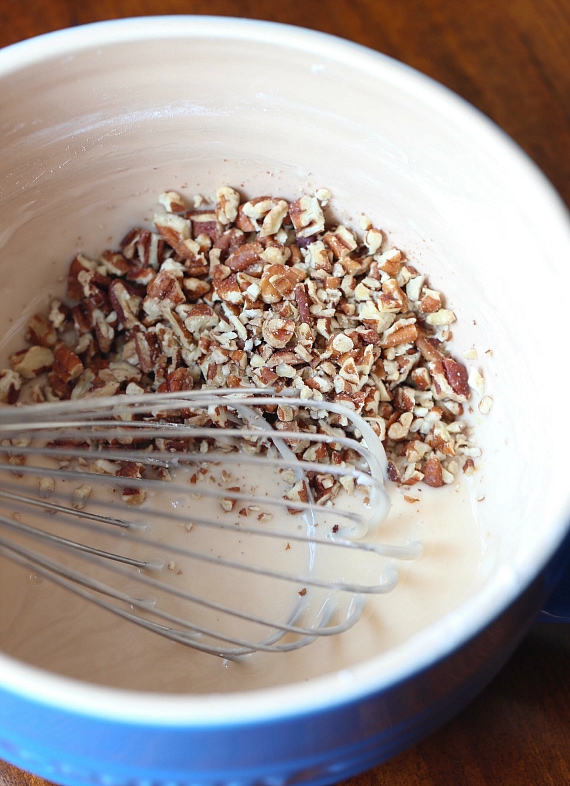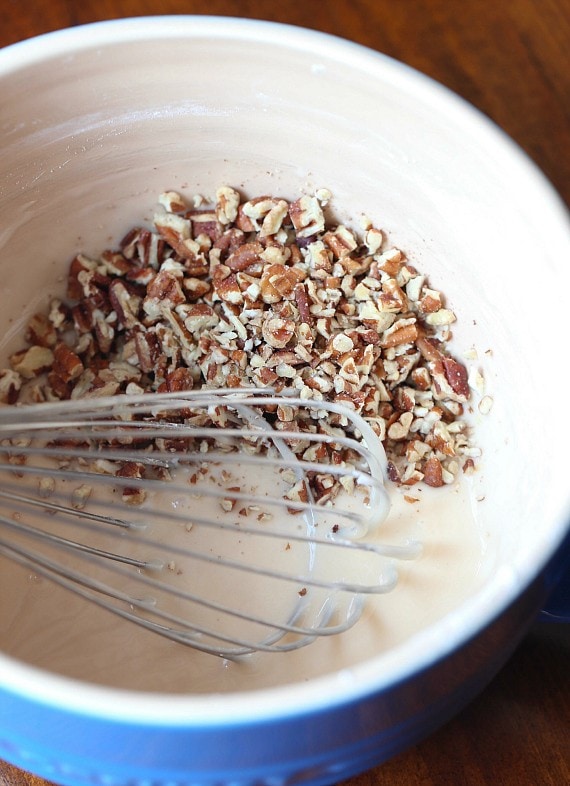 Spoon some glaze onto each cookie…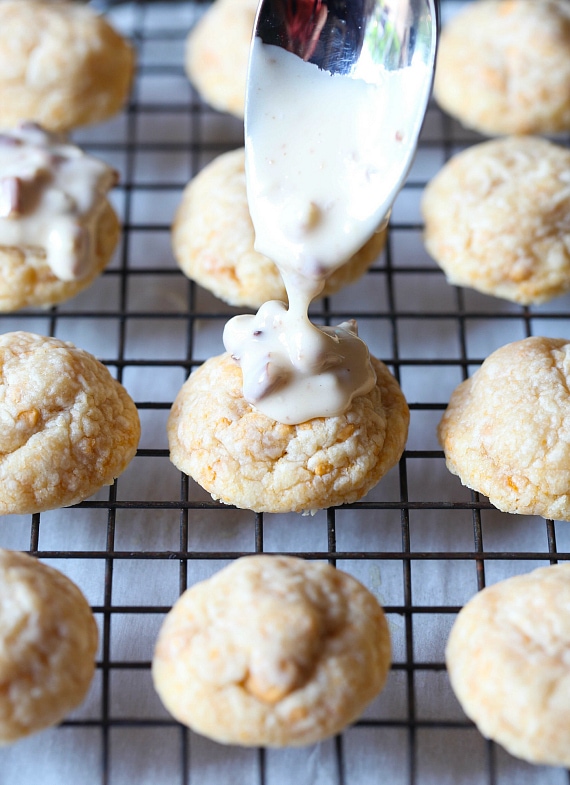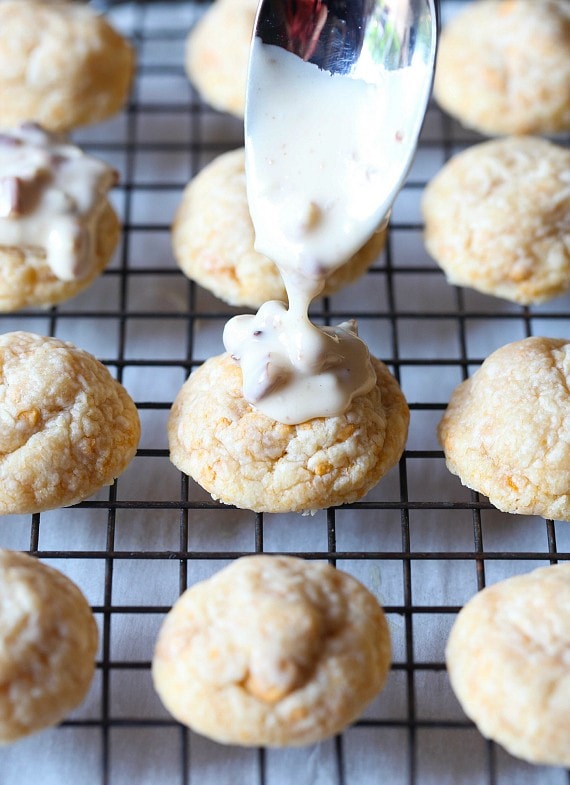 And let the glaze set up.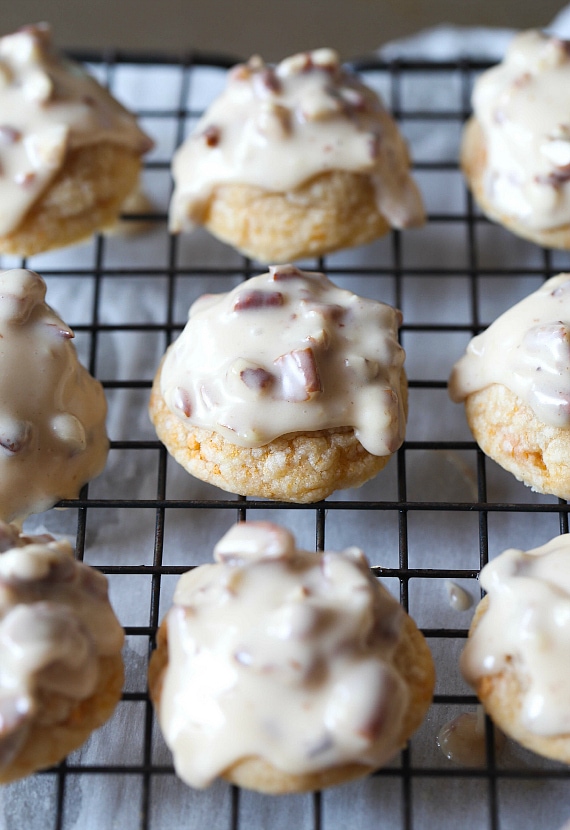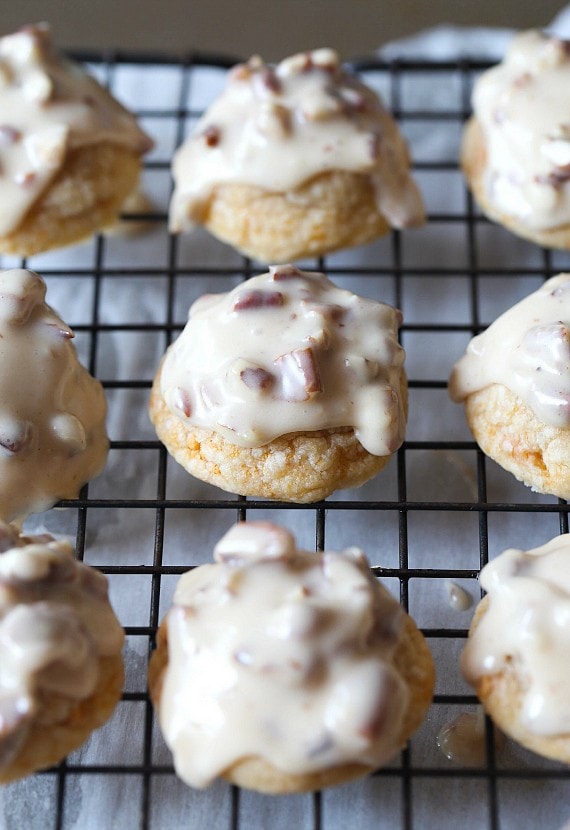 You guys are gonna love these!!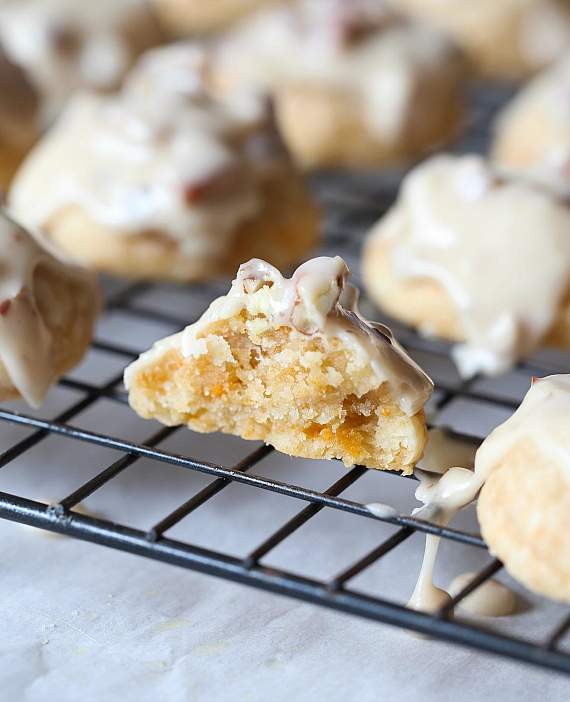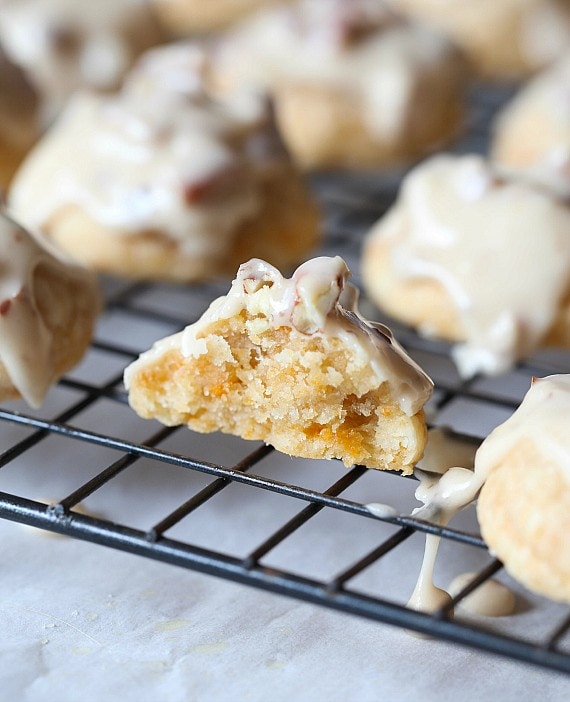 Simple, sweet, buttery and delicious!
Print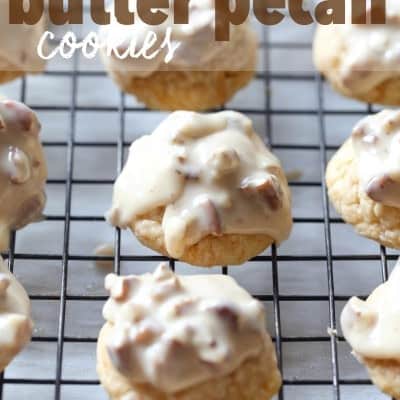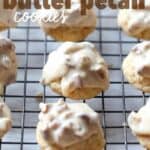 Glazed Butter Pecan Cookies
Author:

Yield:

30

cookies

1

x
---
3/4 cups

butterscotch chips

3/4 cup

butter, room temperature

1/2 cup

powdered sugar

1/4 teaspoon

kosher salt

1 3/4 cups

all purpose flour
Glaze
3 cups

powdered sugar

1 teaspoon

vanilla extract

3 tablespoons

milk

1/2 cup

finely chopped pecans
---
Instructions
Preheat oven to 325F°. Line a baking sheet with parchment paper and set aside.
Place the butterscotch chips in a blender and pulverize them into they are a coarse dust. Set them aside.
In the bowl of your stand mixer fitted with the paddle attachment beat the butter, powdered sugar and salt together until smooth, 1-2 minutes. Add in the blended butterscotch chips and mix until incorporated.
Turn the mixer to low and add in the flour until combined. The mixture will be dry.
Scoop 1 tablespoon of the dough out and roll it into a ball. Place on the prepared baking sheet. Repeat with all the dough, spacing the balls about 1 1/2 inches apart.
Bake the cookies for 17-20 minutes until lightly golden at the edges.
Remove from the oven and transfer them to a wire rack to cool.
Glaze
Mix the powdered sugar, vanilla and milk together with a whisk.
Add in the pecans. Top each cookie with about 1 tablespoon of the glaze.
Allow the glaze to set up before serving.
---
Notes
You can glaze the cookies warm or cool. I like to glaze them when they are completely cooled because the glaze won't melt off as much. If you glaze them warm you will have a much thinner glaze on the cookie.
Want To Save This Recipe?
Find more recipes like this: