Kit Kat Cookies are a thick vanilla and chocolate swirled cookie recipe loaded with crunchy chopped Kit Kat Bars!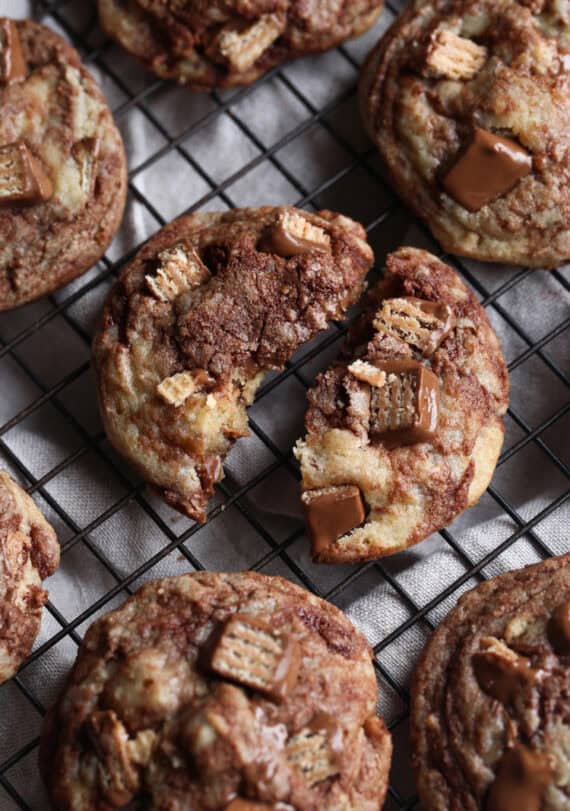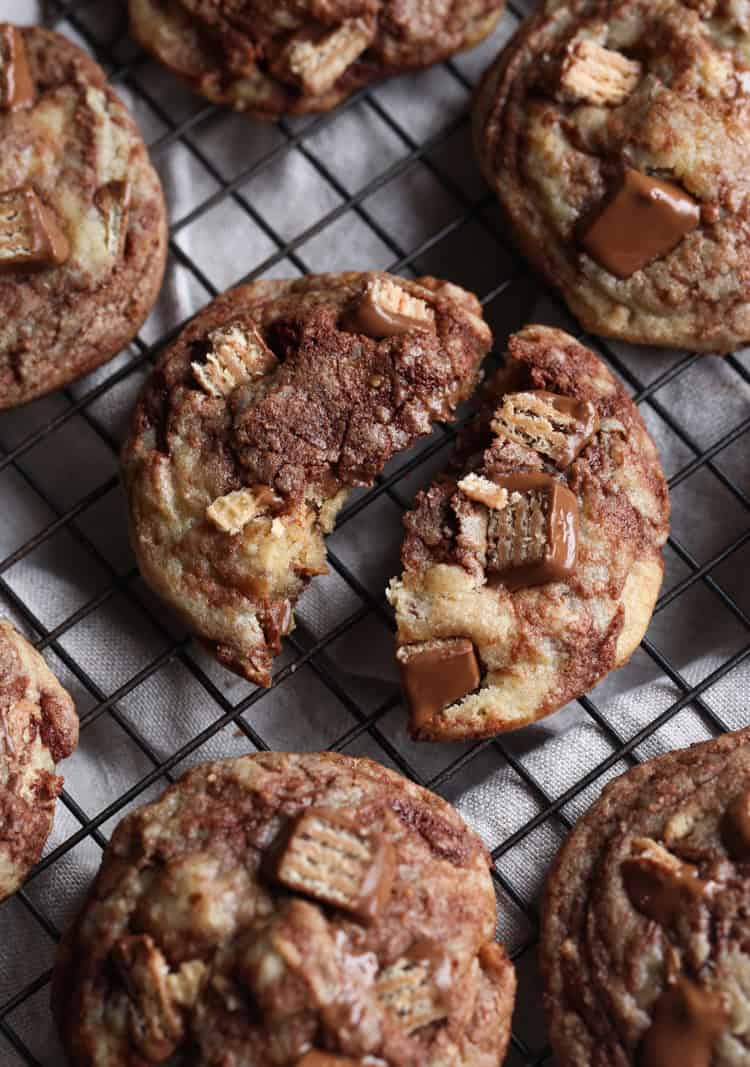 I partnered with Imperial Sugar on this recipe. Thank you for your continued support of the brands that make this site possible.
We always have cookies in our house, whether it be classic chocolate chip cookies, M&M Cookies, or even just good old Oreos, it is a rare occasion not to find a cookie in our cookie jar. Cookies is kind of my business and all…
Of course I have tons of cookie recipes on my site, so many that I feel like there are no new ideas…but alas, here we are today, combining my favorite candy bar with cookies. And the result is freaking fantastic!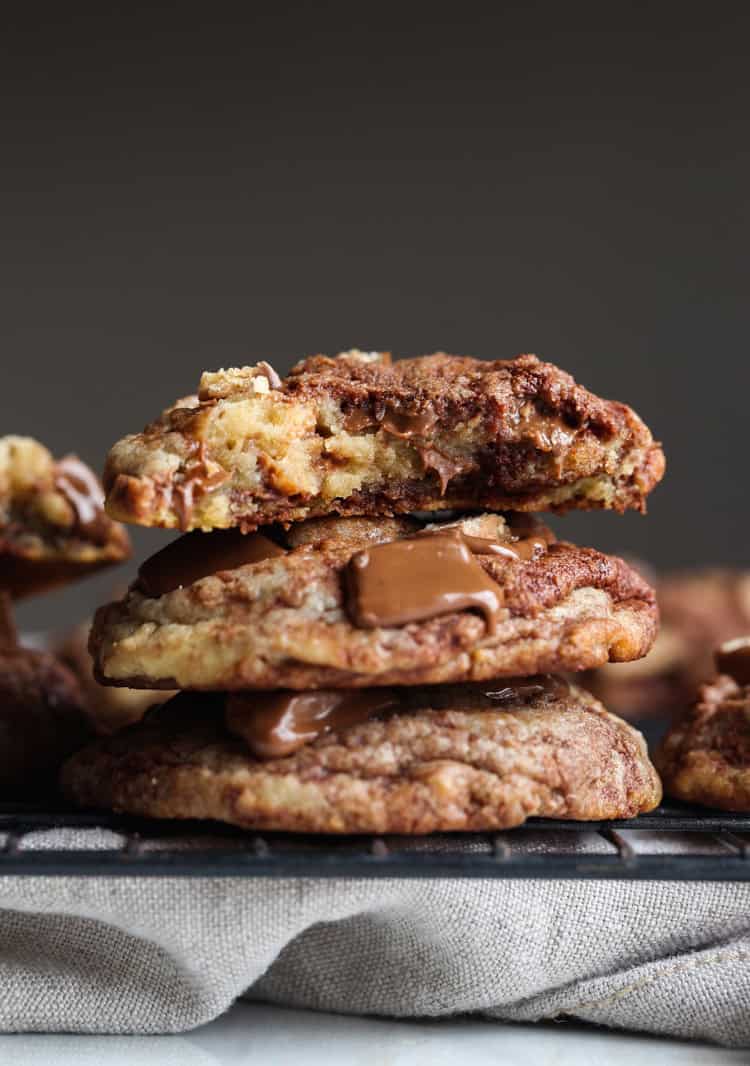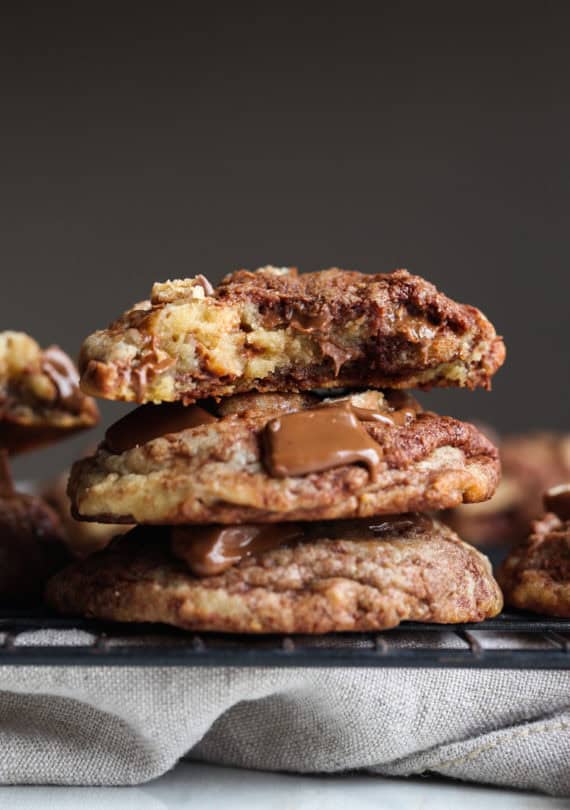 I had the idea for these Kit Kat Cookies to swirl melted chocolate right into the cookie dough to create pretty ribbons of chocolate throughout the vanilla cookie. Kit Kat Bars are the perfect combo of chocolate and vanilla, and the result in these cookies is PERFECTION!
Baked inside the buttery cookie dough is tons of chopped Kit Kat bars, but I also added some more Kit Kats to the top of the cookie after they baked to a) look pretty and b) give the cookie extra Kit Kat crunch!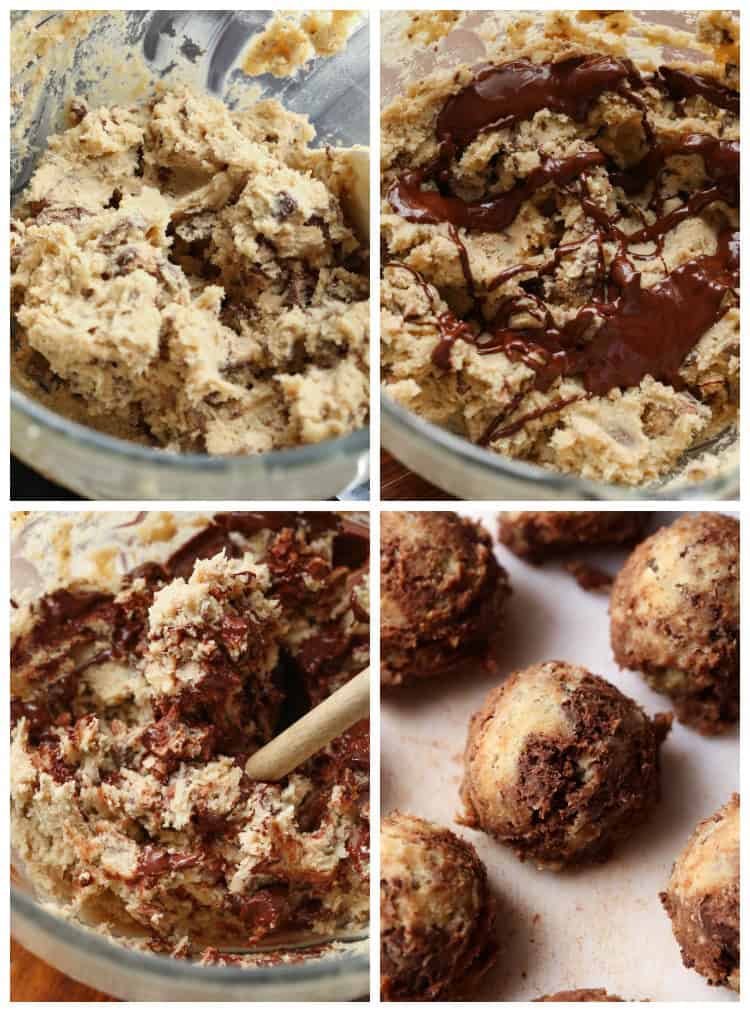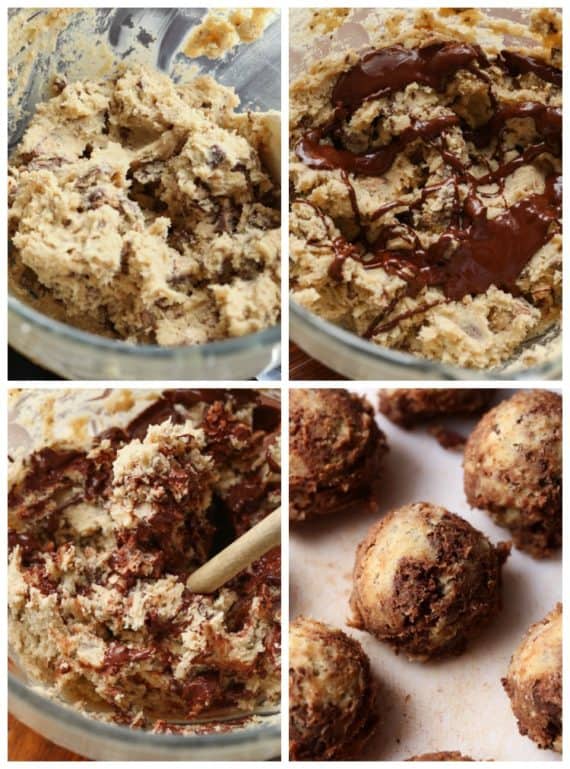 How Do You Make Kit Kat Cookies?
The idea behind this thick, soft cookie recipe is that the base would be a buttery cookie dough, a lot like a chocolate chip cookie, with melted chocolate swirled all through the dough! Here are some tips on how to make them:
Make your cookie dough in you stand mixer and mix in the chopped Kit Kat bars.
Drizzle melted chocolate on top of the cookie dough in the mixing bowl.
Using the back of a wooden spoon swirl the chocolate into the dough, making sure not to mix it in too much. You want to see the swirl of chocolate in the dough.
Scoop the dough out using a large cookie scoop and bake!
Press extra chopped Kit Kats into the cookie as soon as they come out of the oven to look extra pretty and add crunch!
What Kind of Chocolate Do You Use in Kit Kat Cookies?
You can use semi-sweet chocolate or milk chocolate. I like to use semi-sweet for more a bold chocolate flavor.
You can certainly use chocolate chips and melt those, but I like to use chopped chocolate instead!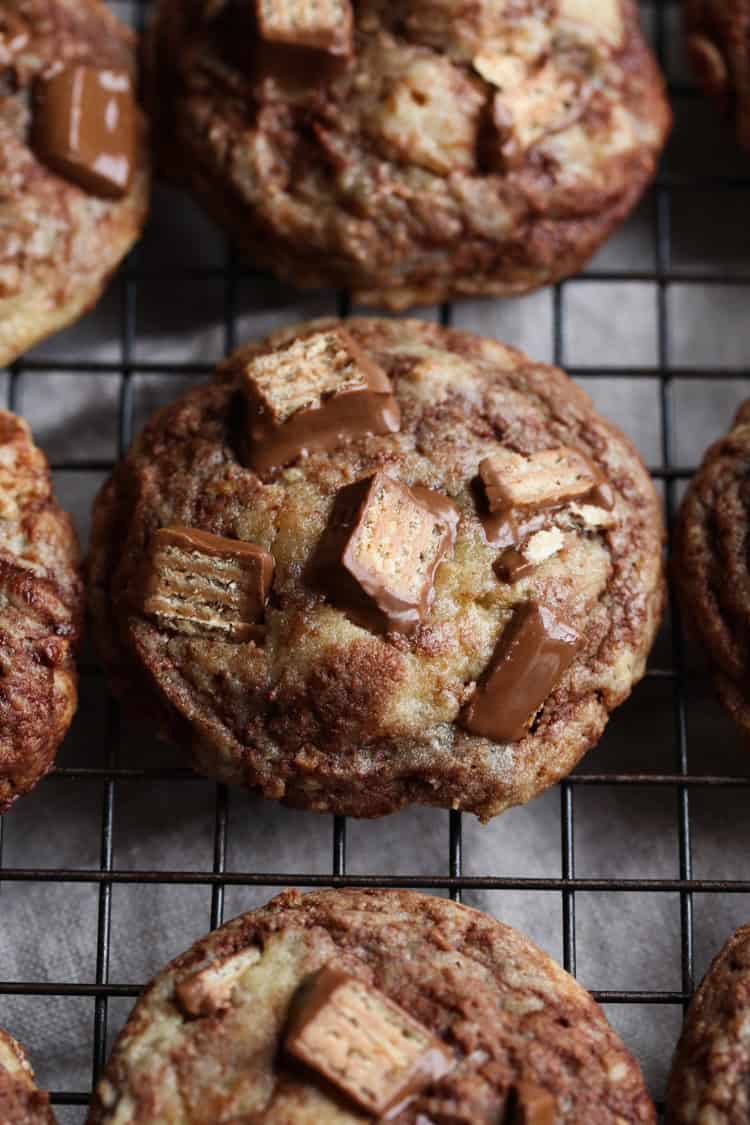 These Kit Kat Cookies turn out extra delicious and perfectly thick. The insides are soft and the extra Kit Kat on top add a nice crunch! Not only are these cookies gorgeous, they are easy to make. You could even use any type of chopped candy bar you prefer if you aren't a Kit Kat lover like me!
Hop over to Imperial Sugar for the FULL RECIPE!