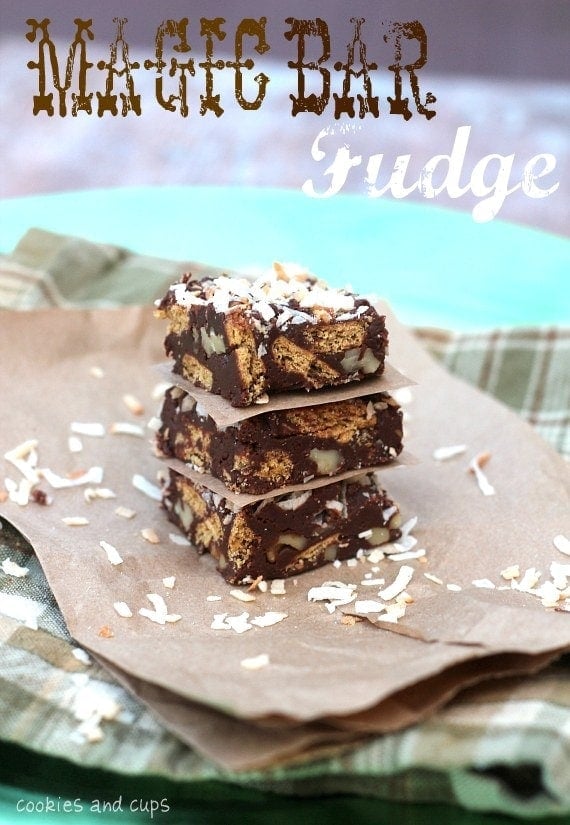 Hey guys!
Wanted to pop in over the weekend and share a little something with you.
I know you are all scrambling to get your houses, menus and turkeys ready for Thanksgiving…but let's just take a pause, just for a minute, to anticipate the upcoming Christmas season…
I know, I know, one holiday at a time…but I can't help it! I'm not a Thanksgiving girl.  You would think I would be, I mean it's a holiday completely geared towards stuffing your face, putting on happy pants and then napping.  I mean, that's basically my dream world.  But for some reason, it's just not my favorite.  I look at it like this:  pie…no thanks, turkey…meh, stuffing…well, alright stuffing I could make a meal out of…but overall, not my thang.  Maybe if I could convince my husband that there needs to be presents on Thanksgiving I could learn to love it.  Presents make everything better.  Fact.

MY OTHER RECIPES
So while you all are thinking pumpkin pie and gravy, I am all about the Christmas cookie…I start planning my holiday baking pretty much in January.  I bookmark, I pin, I gather scrap recipes in a folder.  Yep, it's all about the Christmas cookie.
With that said, you want to take a gander at what I came up with?
It's Magic Bar Fudge.
FOR REAL!
The awesome people over at Eagle Brand contacted me and asked if I wanted to give a fun Eagle Brand Kit to one of my readers, so I said, "Why of course, because I love my readers and they are all super smart, sweets-loving people and I am sure they like to eat Eagle Brand with a spoon just like me."  Ok, I didn't really say that.  I just said, "Yes, please."
So in honor of Eagle Brand I mashed up two of their all-time most popular recipes:  fudge and magic bars.
Here's what I did:
I coarsely chopped up some graham crackers.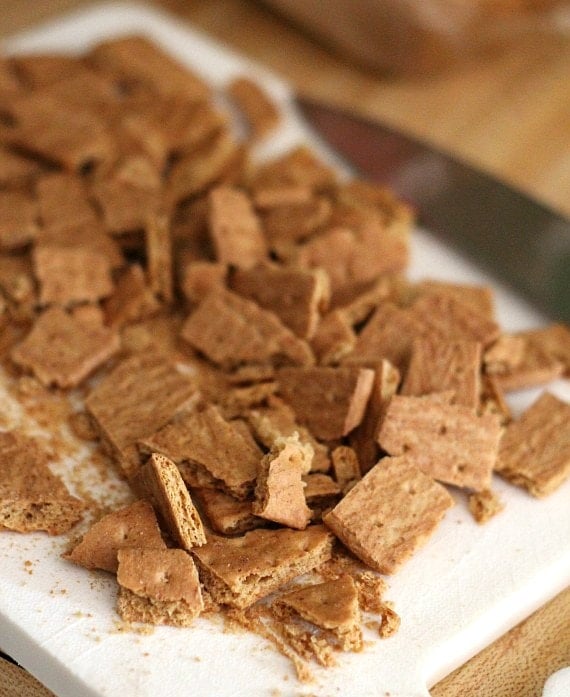 I toasted some coconut over low heat until it got to be this pretty golden color…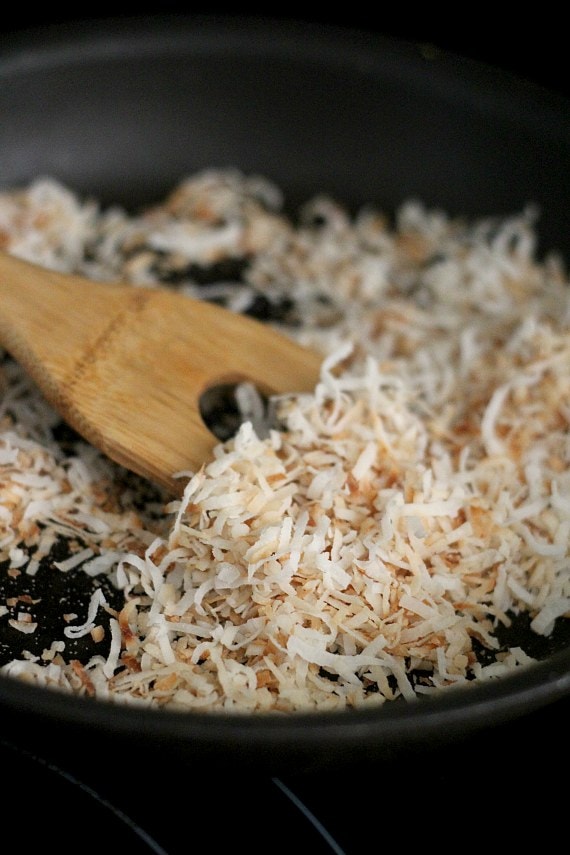 I chopped up some walnuts…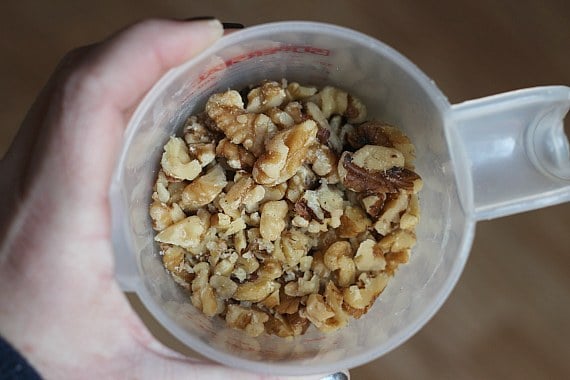 Then I mixed some chocolate and butterscotch chips, a pinch of salt in a medium saucepan…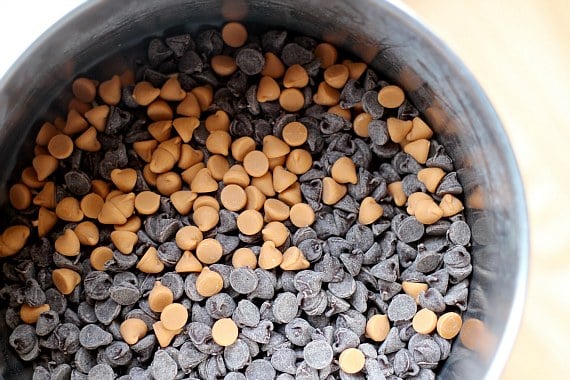 and poured a can of sweetened condensed milk in and melted it all together.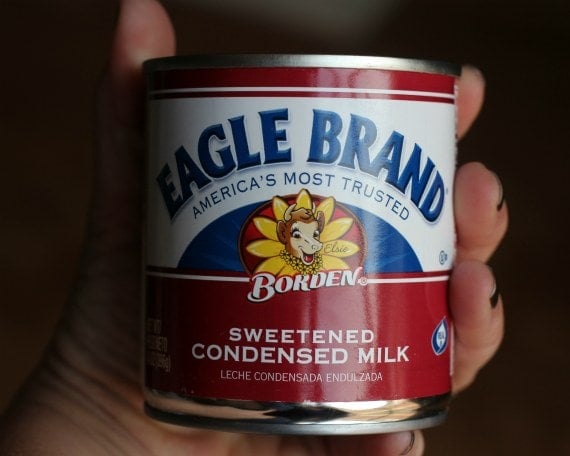 When the chocolate mixture melted, I folded in the graham crackers and nuts and spread into my foil-lined pan.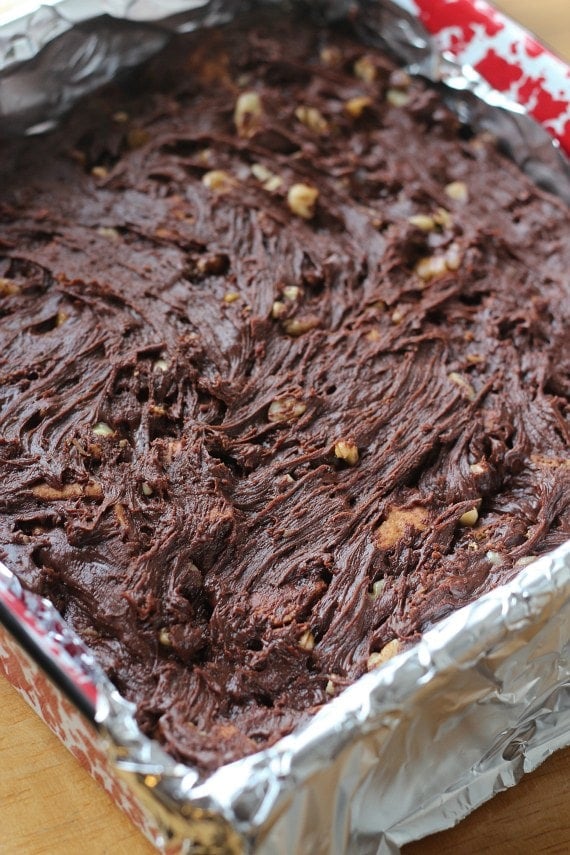 I sprinkled my toasted coconut on top and let it chill in the fridge.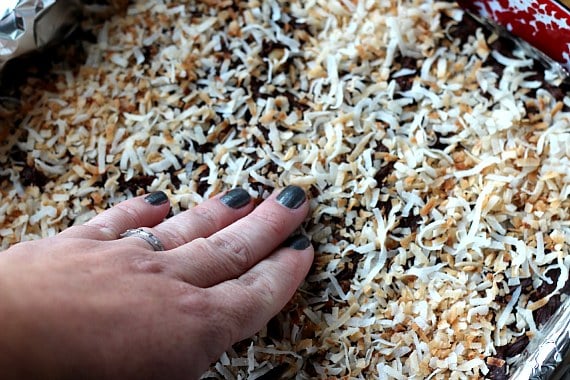 Now you should really let it set up in the fridge for a good 2 hours, but I may or may not have sampled it before then…SO, if you aren't above eating melty fudge with a spoon over the pan, now would be the time.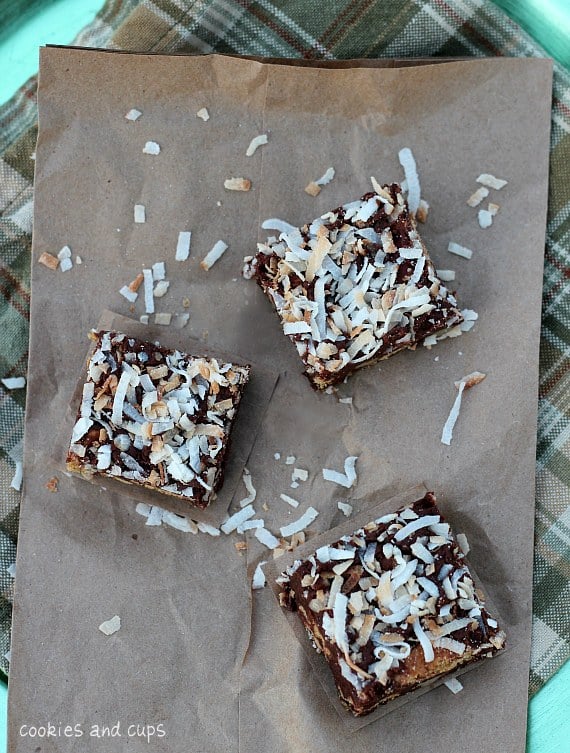 Now, let's get to the giveaway…shall we?
[print_link]
Recipe: Magic Bar Fudge
Ingredients
2 1/2 cups semi-sweet chocolate
1/2 cup butterscotch chips
1 (14 oz) can Sweetened Condensed Milk
1 1/2 cups coarsely chopped graham crackers
3/4 cup chopped walnuts
1 cup toasted coconut
1/4 teaspoon salt
1 teaspoon vanilla
Instructions
Line 9×9 pan with foil. Set aside.
In a medium skillet, place your coconut over medium-low heat until it's a light golden color. Remove from heat and set aside.
In a medium saucepan add both kinds of chips, salt, vanilla and sweetened condensed milk. Melt together on low heat until smooth. Remove immediately from heat and fold in nuts and graham crackers.
Spread in prepared pan and sprinkle toasted coconut on top, gently pressing into chocolate.
Place in refrigerator to chill and set.
Cut into squares.
Ok, so like I said before Eagle Brand is gonna give one of you guys a kit too and it's valued at $100.  It's a pretty sweet way to start off the holiday baking season.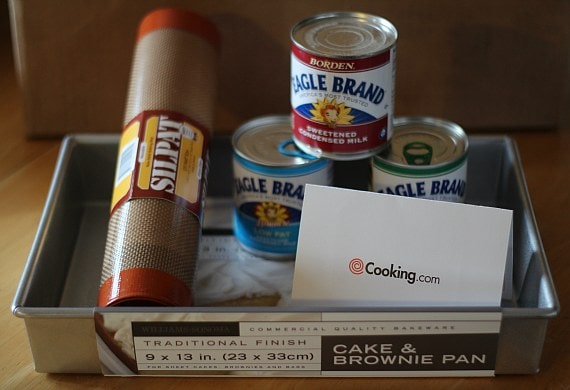 Here's what you'll get:
Eagle Brand Sweetened Condensed Milk (regular, low-fat and fat-free varieties)
 13 x 9-inch Baking Pan
Reusable Silicone Baking Liner
A $50 Gift Card to Cooking.com
All you have to do to enter is leave a comment here telling me your favorite holiday recipe, memory or baking secret.  That's it!
Contest open to US resident only.  Giveaway closes 11:59 pm, Sunday, November 26th
CONTEST CLOSED!
Also, the folks at Eagle brand wanted me to share with you guys that they would love for you to enter the Eagle Brand Sweet Secret Recipe and Essay Contest (open through December 7, 2011) at www.eaglebrand.com or www.marcaeagle.com. Click here for details!
The top finalist in each recipe category (fudge, cheesecake, pie, cookie bar or other) will be posted on the Eagle Brand websites for a nationwide online vote to help decide the winner in February 2012 who will win $10,000!  That's serious bank!