These Oatmeal Cream Pie Cheesecake Bars are the perfect combination of two of my favorite treats!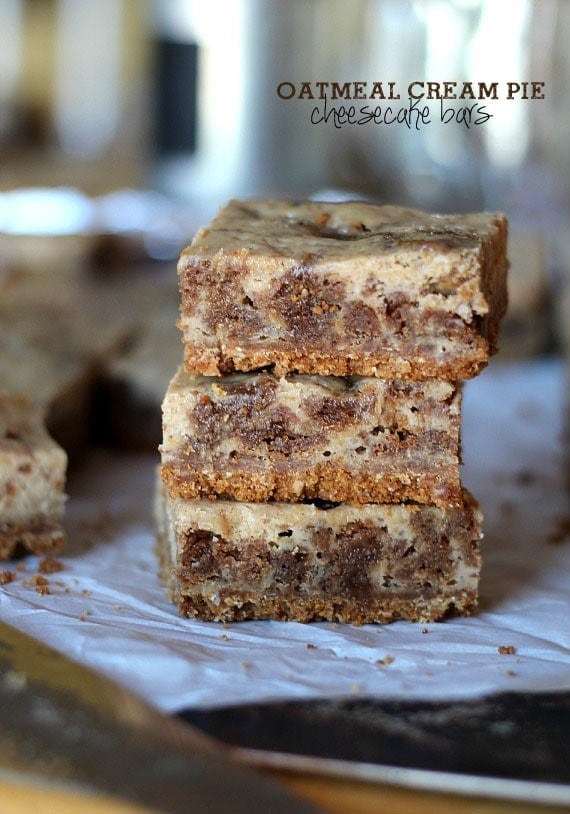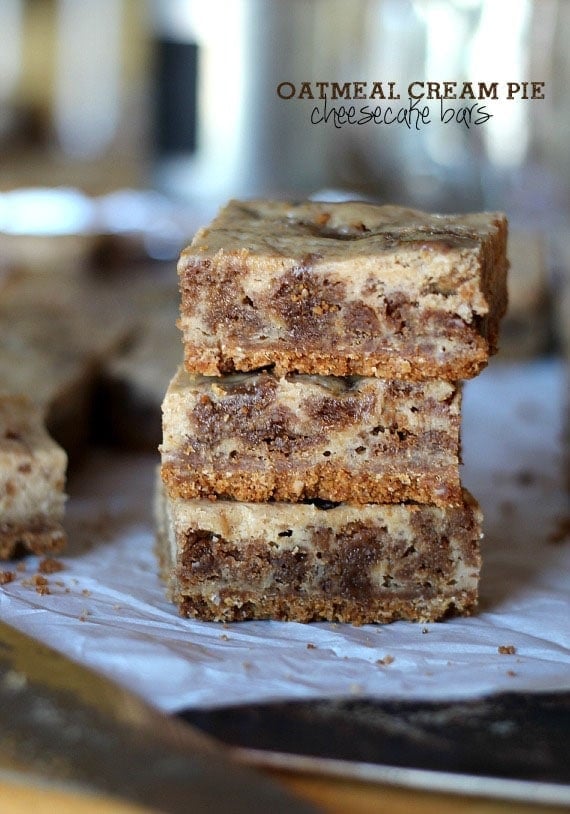 Oatmeal Cream Pies are basically from the devil.
They are ridiculously delicious in the most remedial of ways…
I would eat them all day every day if my cholesterol would allow it.
Unfortunately I'd like to live to see the age of 38…so I try and limit my cream pie consumption.
To like 2 a day. That's fair, right?
Alright I'm kidding, jeez.
I even made Homemade Oatmeal Cream Pies a while back. They are amazing. You should make them.
Well, I decided to out-do the Oatmeal Cream Pie.
And stuff it in a brown sugar cheesecake bar.
Take THAT devil. Who's wearing horns now? Heh.
Oatmeal Cream Pie Cheesecake Bars.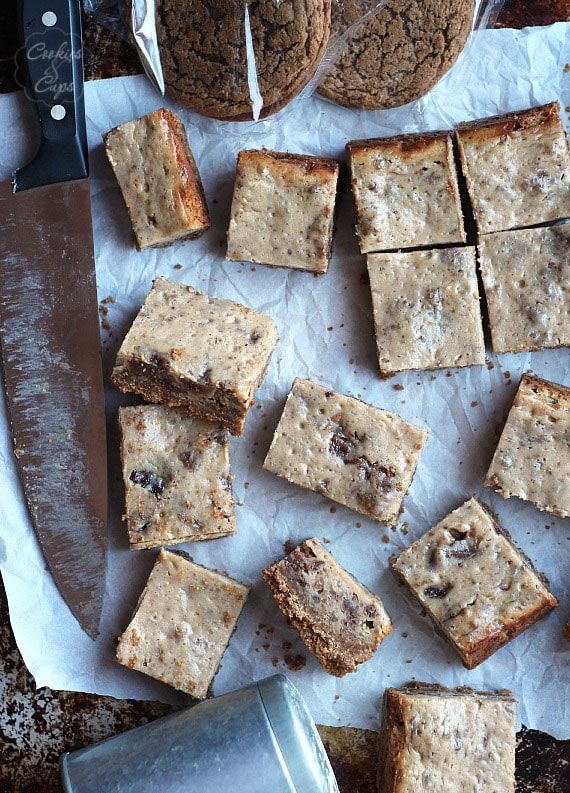 Because I can.
Let's start with the crust.
Instead of a graham cracker crust, we're gonna do an oatmeal cookie crust.
Y'all.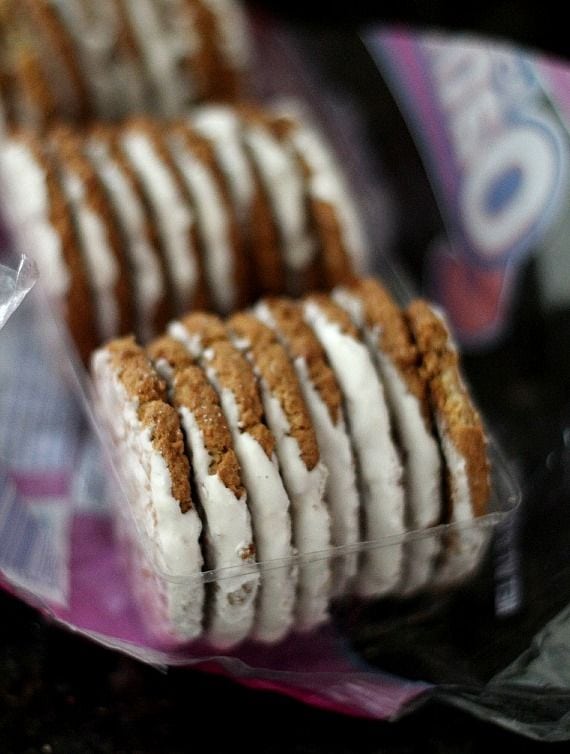 I have decided that life needs an oatmeal cookie crust.
Grab some store bought oatmeal cookies. Or fine, make your own..whatever.
Grind those up until they are a fine crumb. I used my blender because it was already on my counter.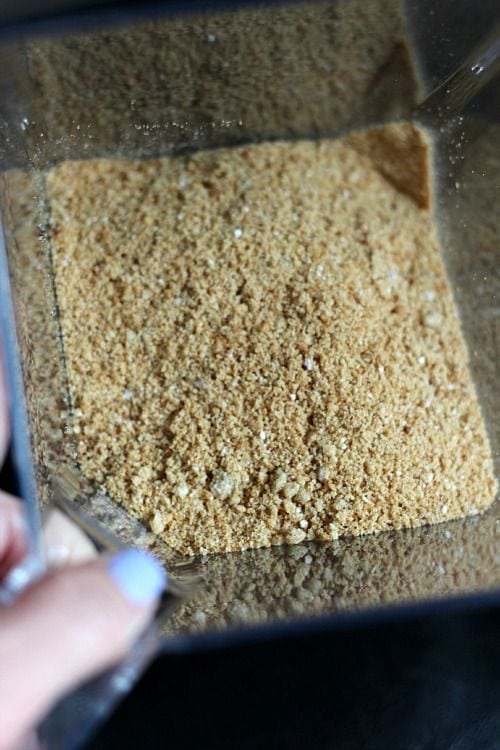 I'm lazy like that.Mix the crumbs with some butter and press it evenly into a 9×9 foil-lined pan.
Bake that for a few minutes.
Meanwhile let's talk about the cheesecake part.
I amped it up a litte with some sweetened condensed milk.Mix some of that in with some cream cheese, brown sugar, eggs…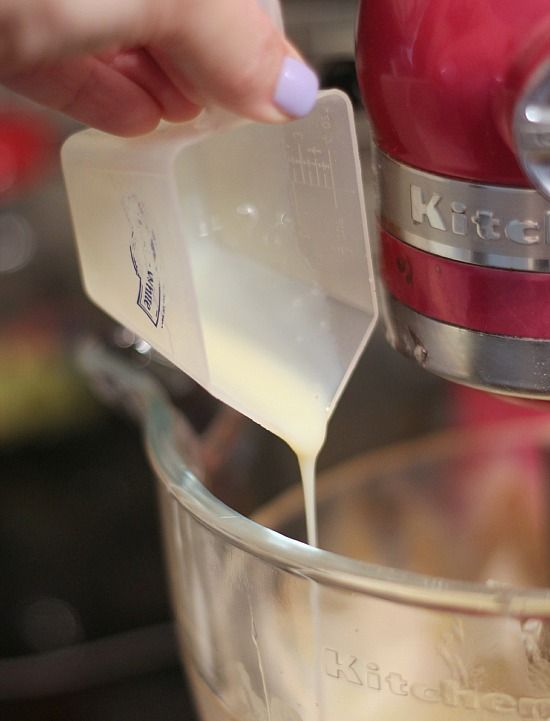 Then chop up some Little Debbie's Oatmeal Creme Pies…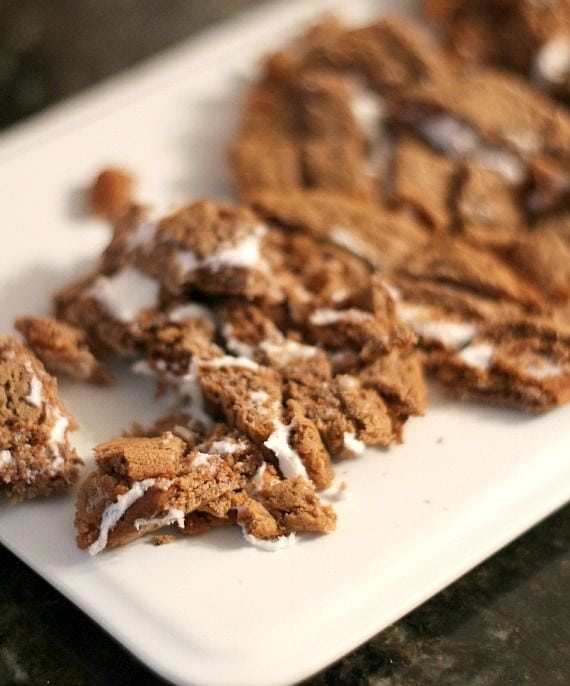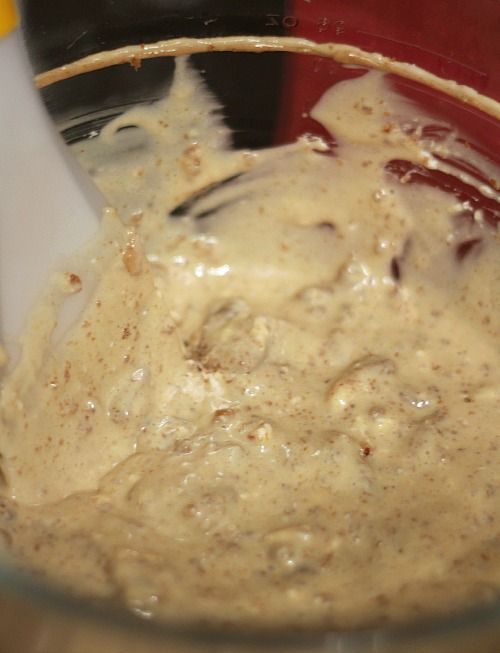 Fold those into the cheesecake batter…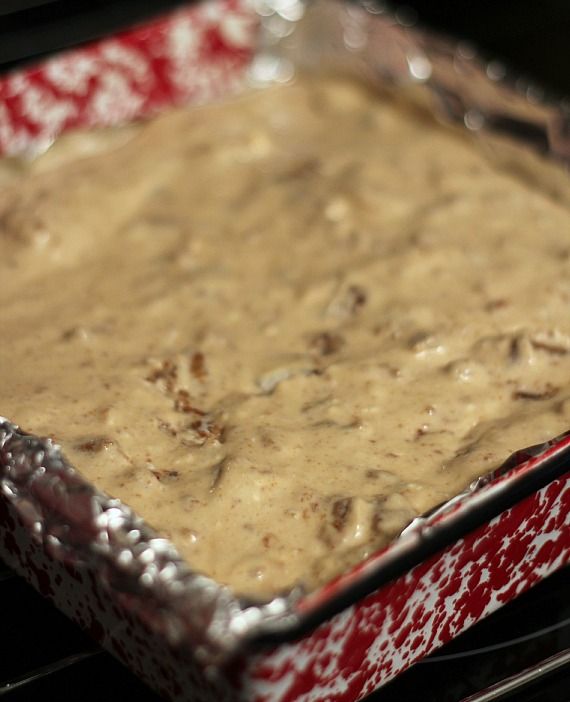 And pour it onto your partially baked crust…
Bake it up and let it cool completely.
Then chill it for at least 3 hours.
When you're ready to cut it into squares remove it from the pan and peel back the foil…Gorgeous, I tell you…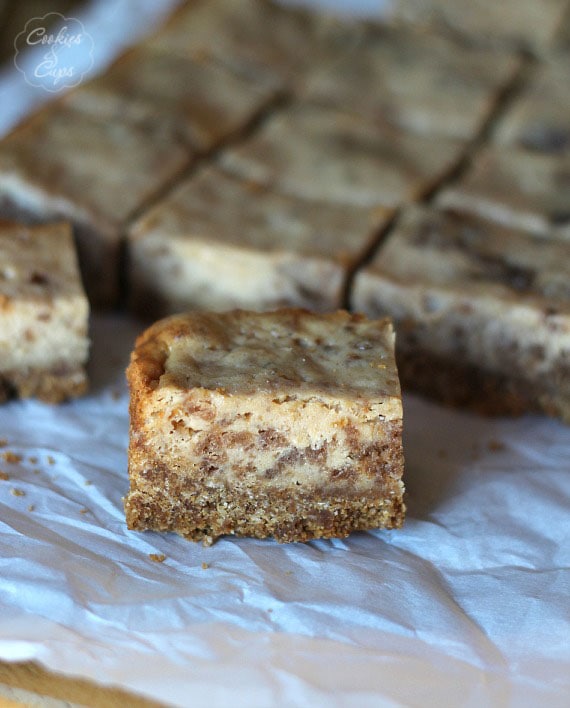 I am in love with these bars,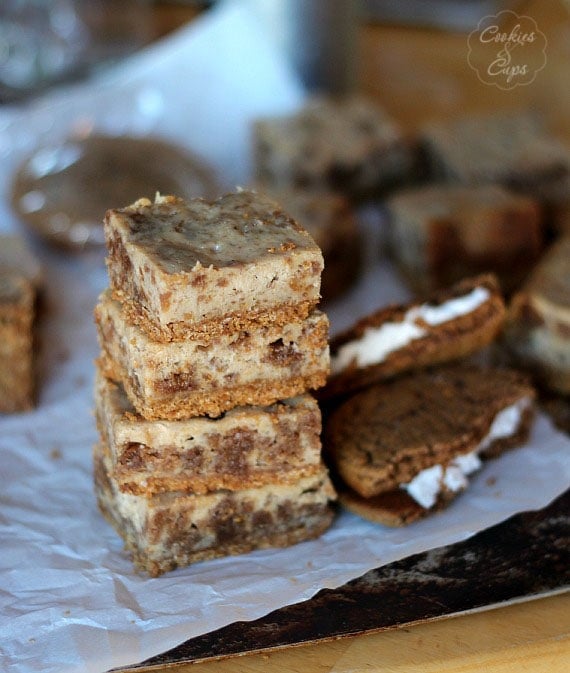 The brown sugar cheesecake is yummy and the oatmeal cookies give it a dense chewiness.
Also, my friend Karly decided to stuff Oatmeal Cream Pies into brownies yesterday, I think she climbed in my brain. Such a random coincidence!
Totally check those out!
Print
Oatmeal Cream Pie Cheesecake Bars
---
---
Crust
2 1/4 cup

Oatmeal Cookie Crumbs (about

20

cookies)

1/2 cup

butter, melted

1 tsp

salt
Filling
12 oz

cream cheese, room temperature

1/2 cup

light brown sugar

1 tsp

cinnamon

3

eggs

1/3 cup

sweetened condensed milk

1 tsp

vanilla

4

Oatmeal Cream Pies, coarsely chopped
---
Instructions
Line a 9×9 pan with foil and spray lightly with baking spray.
Preheat oven to 350°
In blender or food processor crush Oatmeal cookies until they are a fine crumb. Mix cookie crumbs with melted butter and press firmly into prepared pan. Bake for 10-12 minutes until edges just start to get golden. Remove from oven.
While crust is baking combine cream cheese, brown sugar and cinnamon in bowl of stand mixer and bet until smooth. Turn mixer to low and add in eggs, sweetened condensed milk and vanilla, scraping sides of bowl when necessary. Turn mixer back up to medium and beat until combined and smooth.
Fold in chopped Oatmeal Cream Pies.
Pour mixture over crust and bake for an additional 35-40 minutes until cheesecake is just set.
Remove from oven and allow to come to room temperature. Chill in refrigerator for at least 3 hours or overnight before cutting into squares
---
Notes
store airtight in refrigerator for up to 5 days.
Want To Save This Recipe?
Find more recipes like this: