Paranormal Pretzel Cookies are festive, adorable, and easy! This will be a fun cookies your kids will want to help make!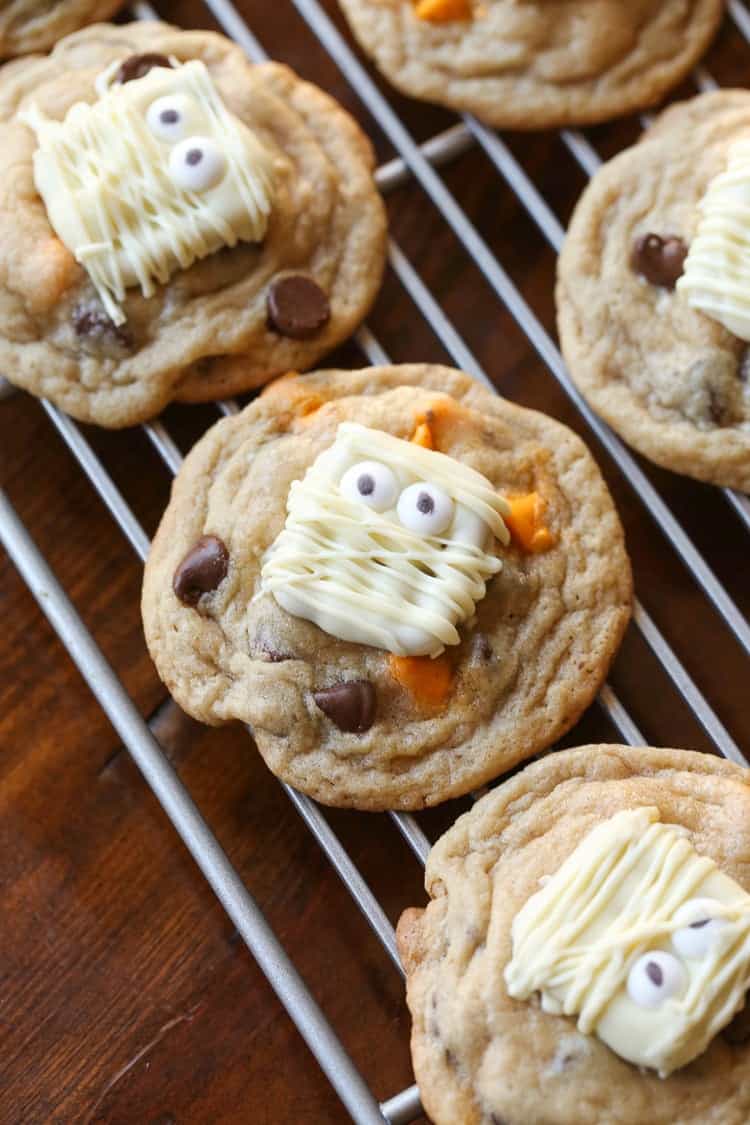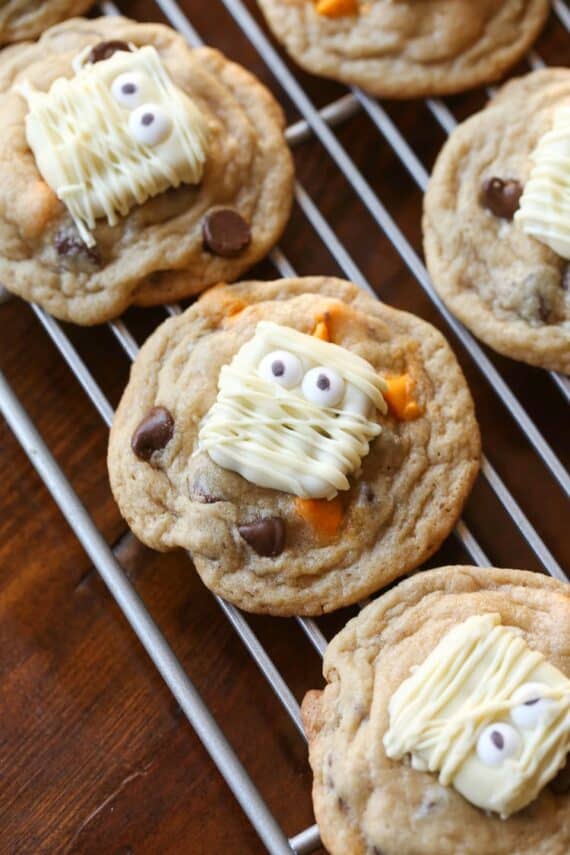 So, Halloween is coming up. My boys are at that age where they still want to dress up, but don't want any of the precious costumes that I have been able to make them wear for many years. All they are interested in are inflatable-type Sumo wrestlers. WHYYYY?!
I guess I should be happy they are still WANTING to dress up. Me on the other hand…well, I need a costume for a party we're going to and IDONTWANNA!! I mean, I'm all about a party, but the dressing up…not so much. You see, I like to be comfortable at all costs. Maybe I could dress up like a pillow…yes?
ANYHOW, while I don't love wearing costumes, I DO thoroughly enjoy holidays and themes. Which brings me to these adorably simple Paranormal Pretzel cookies. You guys all know how I love a salty/sweet treat…and today is no different.
This Halloween Cookie concept is simple…it's a cute pretzel, dipped and decorated like a mummy, (pretzels love to dress up in costume, I heard), on top of a soft chocolate chip cookie!
Just pick up the square "Snap" type pretzels and dip them in white chocolate.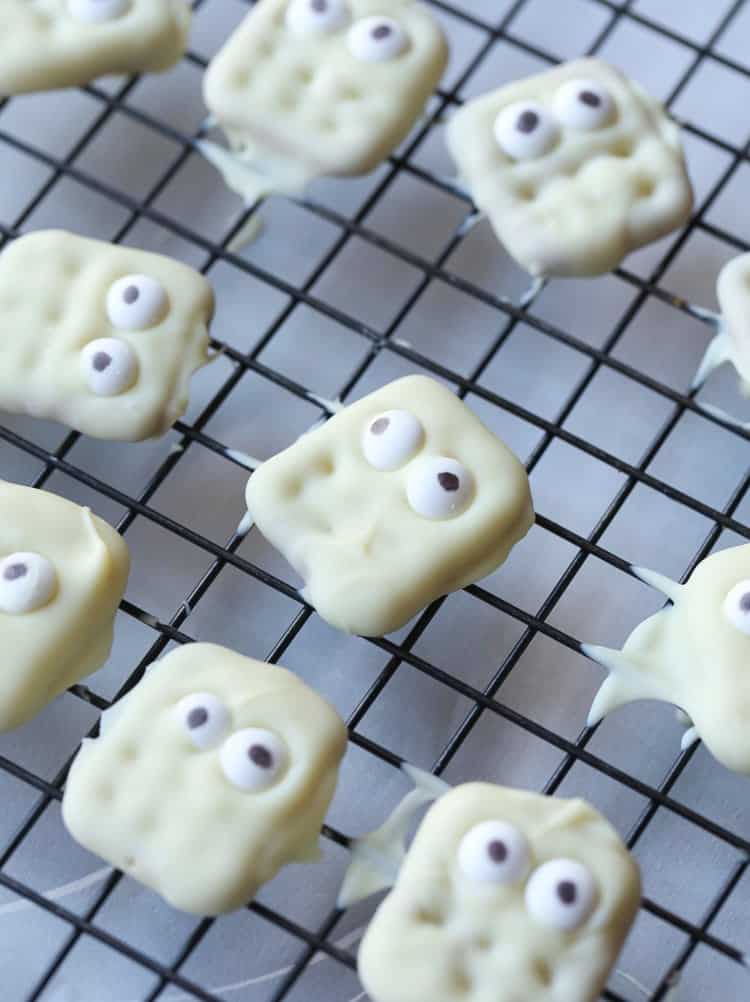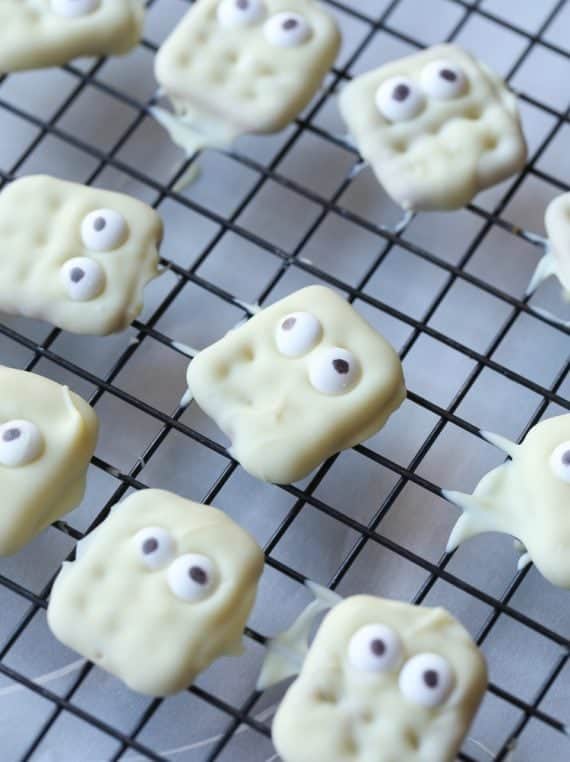 You can purchase these candy eyes at most craft stores or online. OR just use mini M&Ms!
Once the white chocolate is set up, melt a little more and drizzle it on top like a mummy!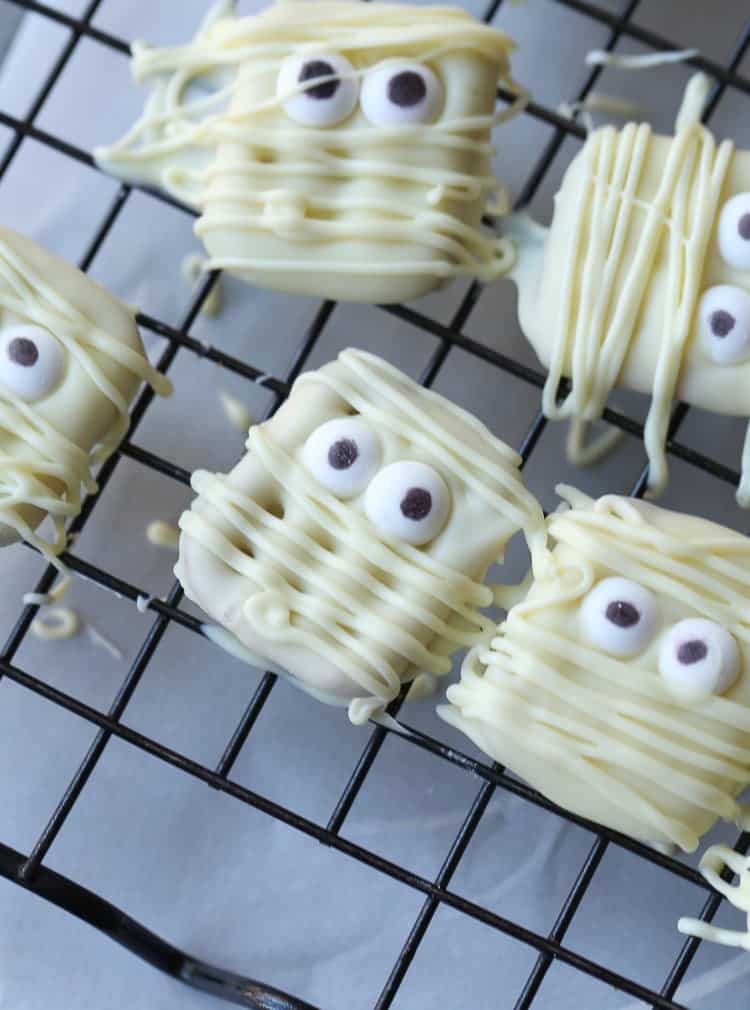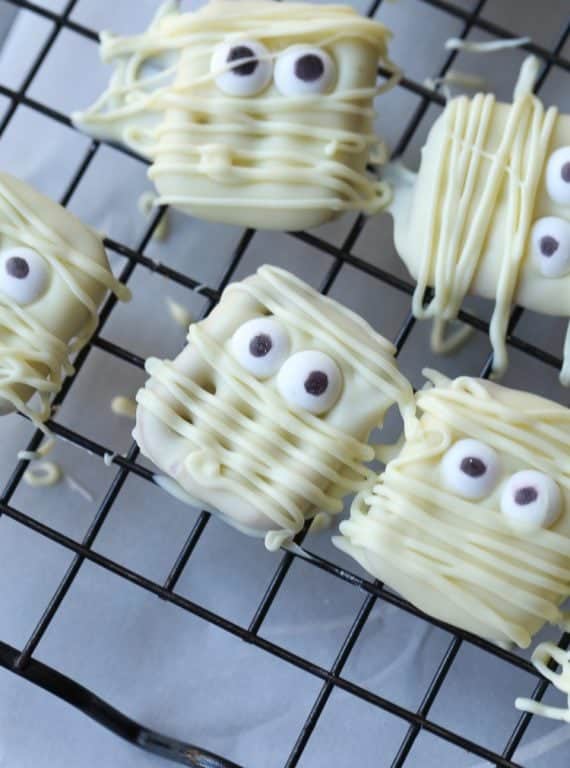 You could make the pretzels in advance, if you want, or heck, even skip the cookie altogether and serve the cute pretzels alone. But, I never turn down the opportunity for a cookie. I mean…
The cookie dough is simple. And I found these cute chocolate chips at the store that are Halloween themed. Totally not necessary, but cute for sure.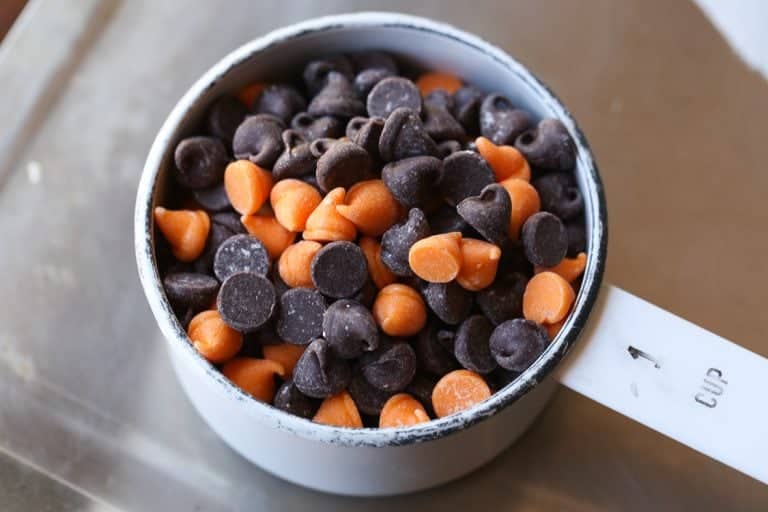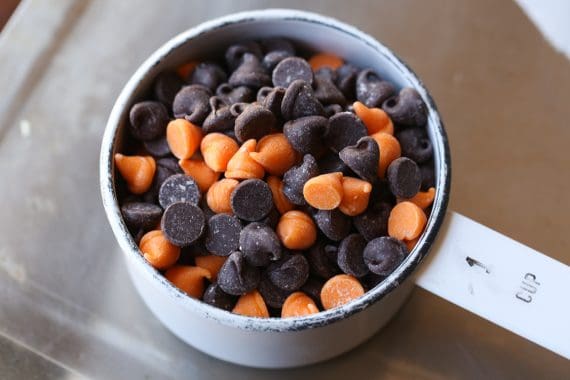 Just mix it all up and bake!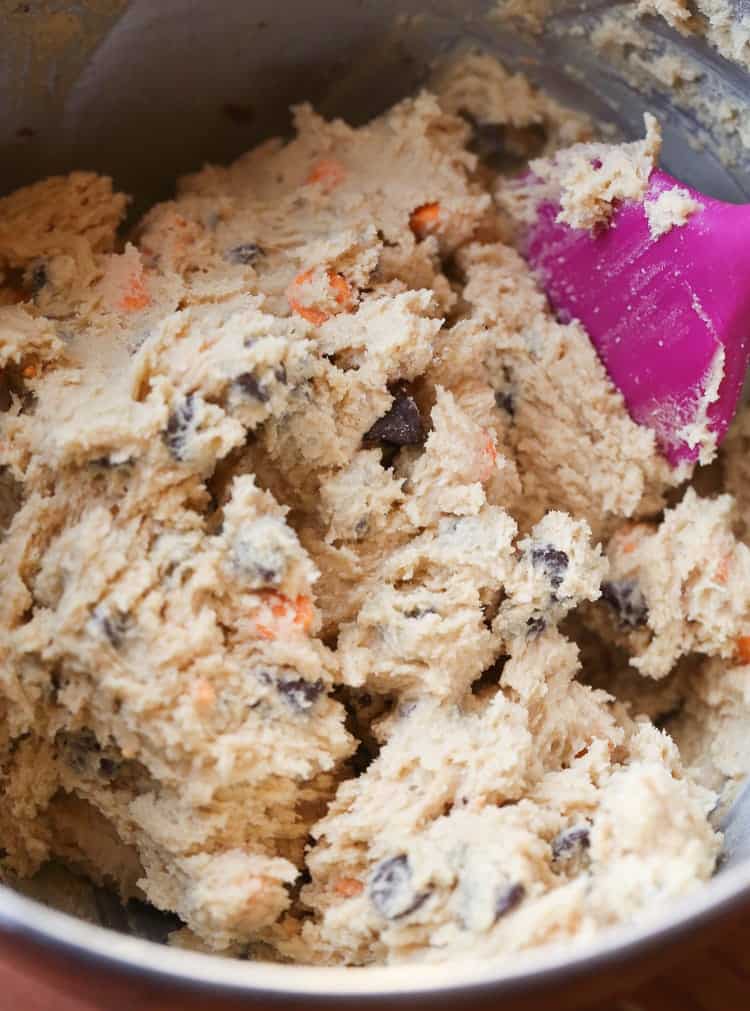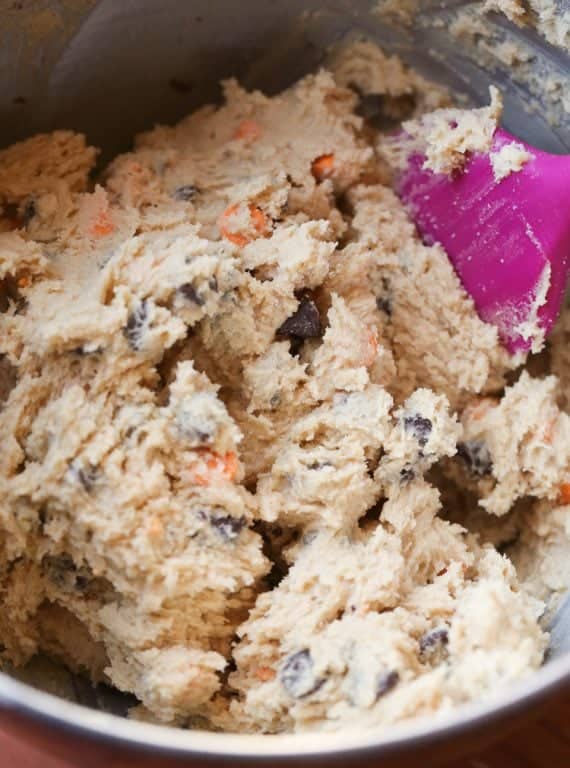 When the cookies come out of the oven and are still warm press the pretzel gently into the cookie.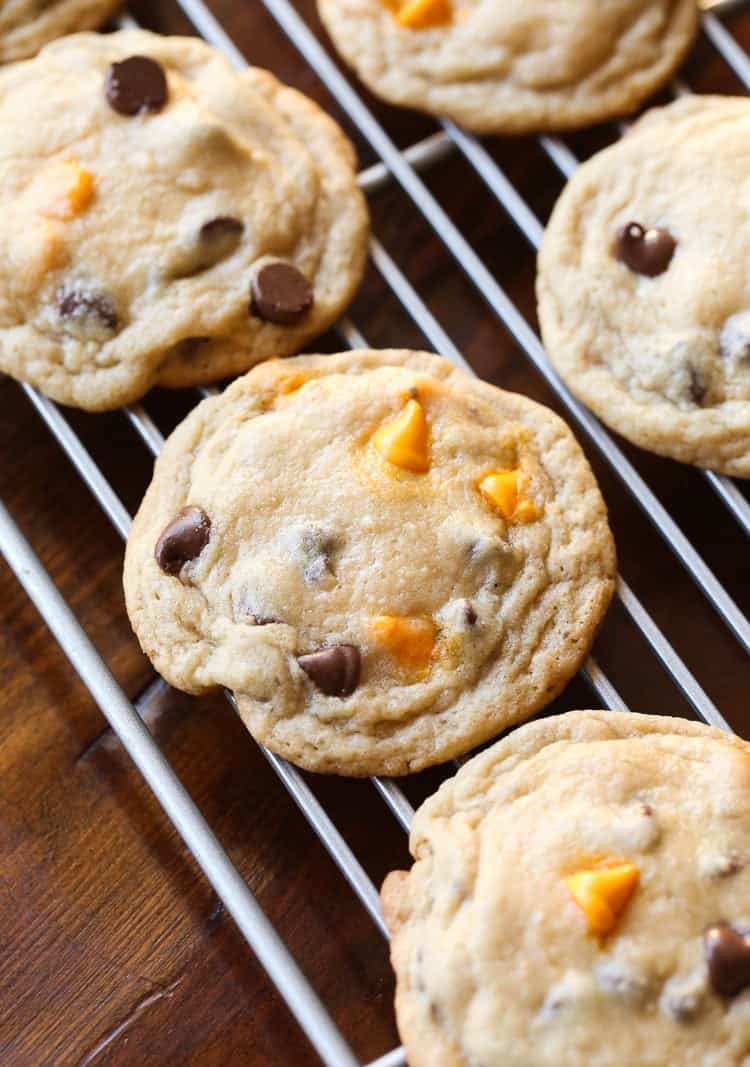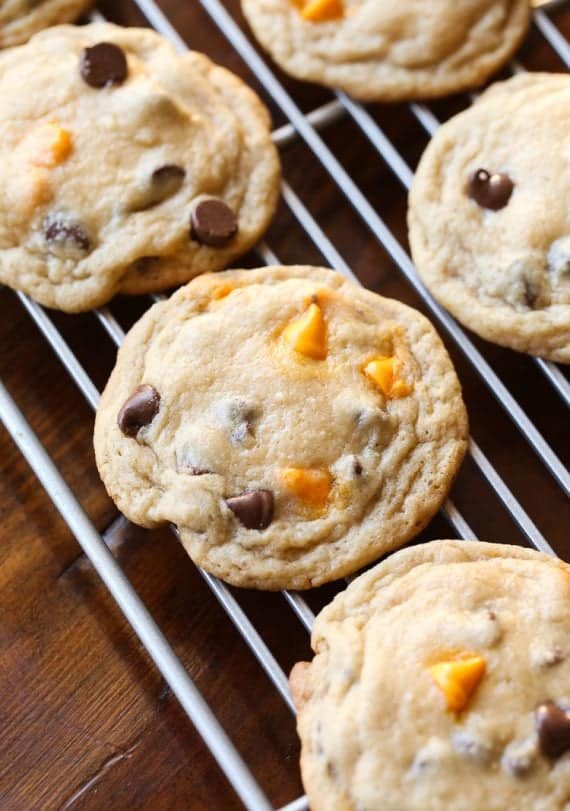 Let the cookie cool and the pretzel to set up and enjoy!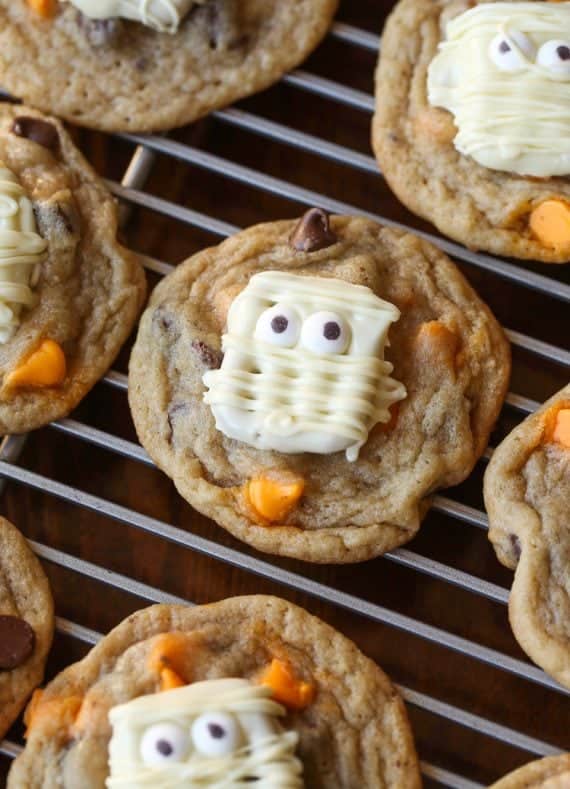 My kids loved these cute cookies!
I partnered with Imperial Sugar on this Paranormal Pretzel Cookie recipe this month, so make sure to hop over for the FULL RECIPE!