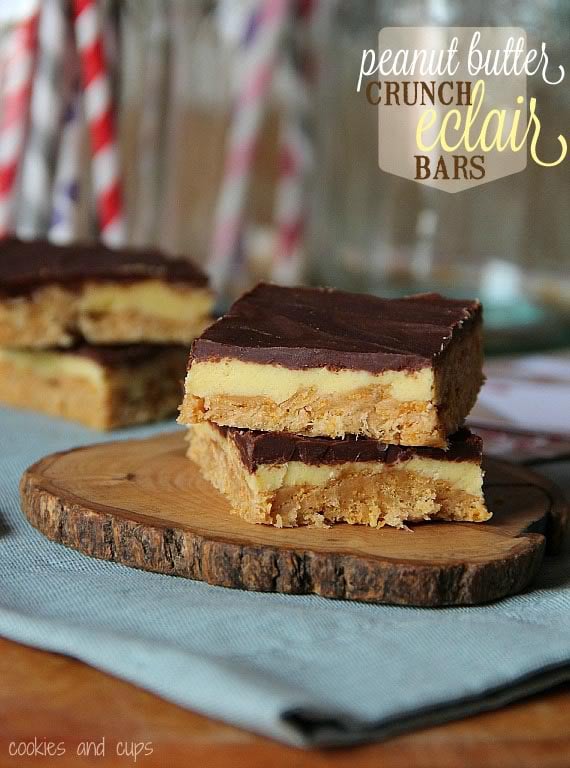 Soon I am re-doing my kitchen. And by soon, I mean it's starting this week.
I am excited and nervous.
Nervous because my husband is doing all the work.
He is a DIY guy…hence his carpenter jeans.
Not nervous about his ability. Of that I am certain.
Nervous about the last 1/4 of the job. You know, the odds and ends.
He pulls out of the gate like gang-busters. That wall needs to come down? No problem…
That electrical-situation that needs to be moved? No worries.
Need some plumbing done? Easy-peasy.
But dotting the "i's" and crossing the "t's"? Now THAT'S hard work.
And the reason that I am writing this here is because whenever I put something out there, he seems bent and determined to prove me wrong.
Soooo….yeah.
This whole post is an experiment in manipulation.
Welcome to Marrige 101.
So the next few weeks or so my kitchen will be in shambles. Luckily I have good neighbors who are open to me using their oven.
But in the meantime, I am working on some no-bake recipes.
Here's the first one I came up with…
Peanut Butter Crunch Eclair Bars.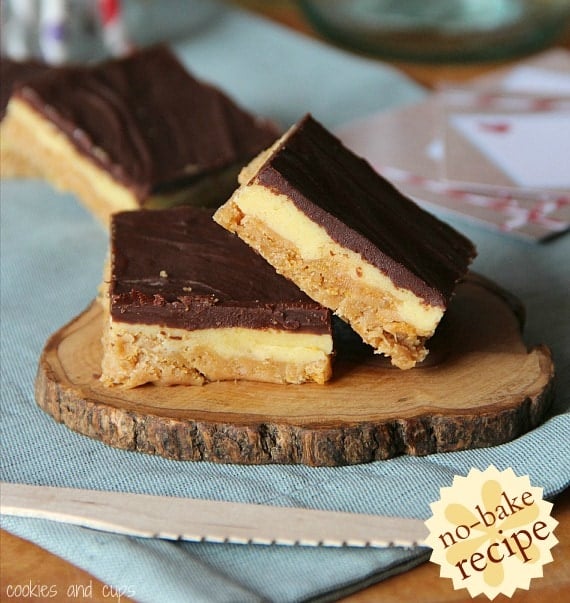 I wasn't sure how these would turn out…sometimes things are better in my mind…
But I really like them.
The vanilla pudding filling and the chocolate topping makes them eclair-ish, and the peanut butter/Frosted Flake crust makes them crunchy.
It's a good combo. Trust me.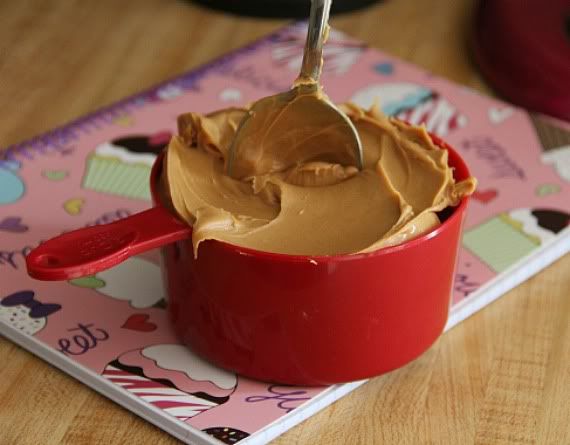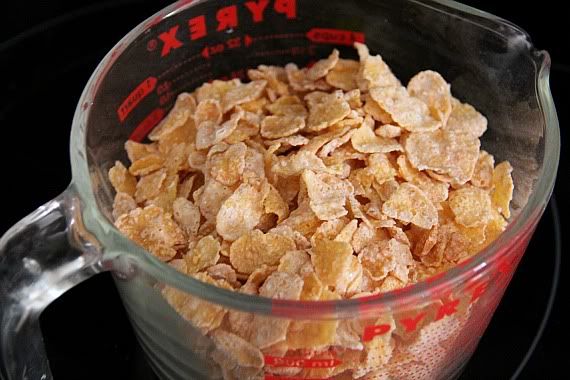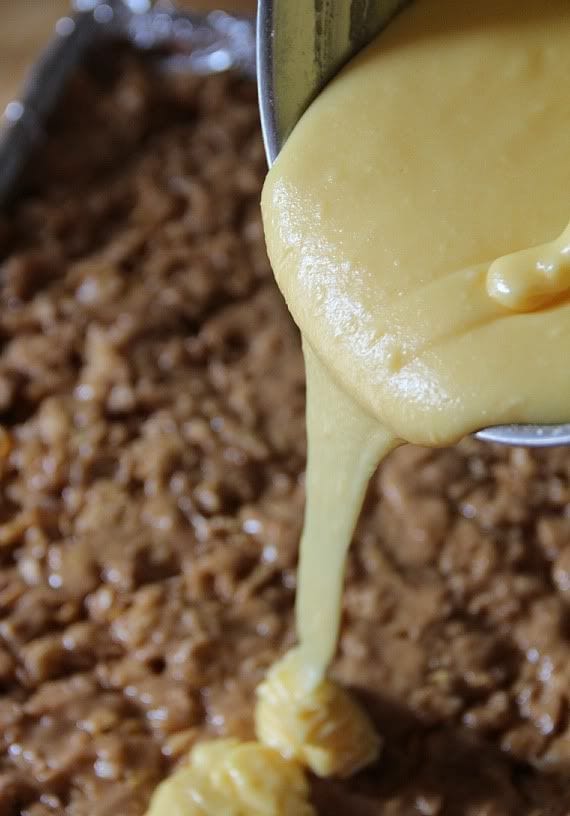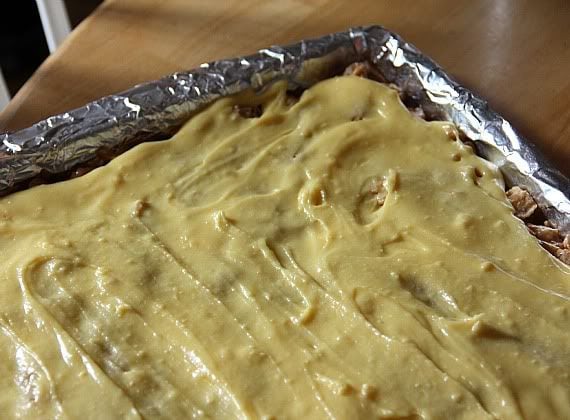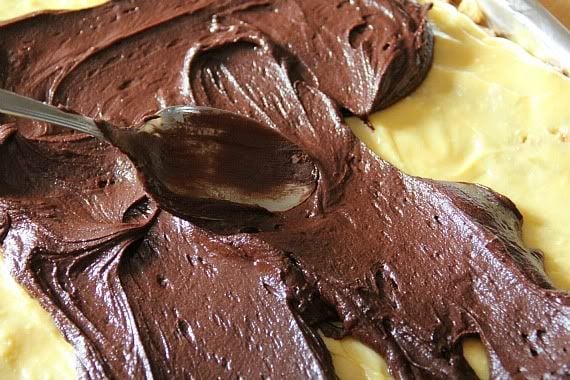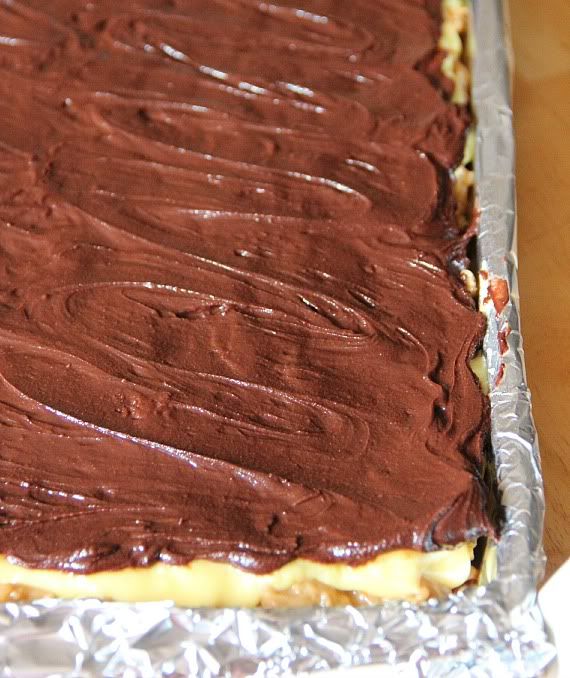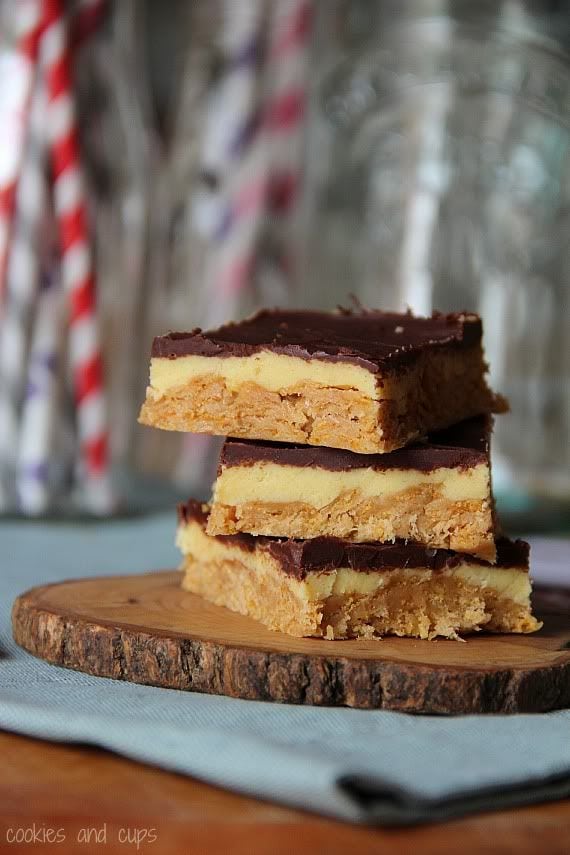 So yeah, start with peanut butter…2 whole cups.
And then some Frosted Flakes…8 whole cups…
Next boil some sugar and corn syrup together for a quick minute and stir in the peanut butter and Frosted Flakes…
Spread that all into a foil-lined pan.
Then make your filling. Powdered sugar, Vanilla pudding, butter and milk. Total yum.
Pour it over your crust…
Spread it all over…
Then melt some chocolate chips with a little butter and spread, spread, spread…
Voila!
Chill them about an hour to set up and you're good to go.
Print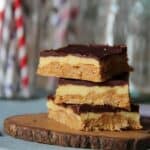 Peanut Butter Crunch Eclair Bars
---
---
---
---
Want To Save This Recipe?
Find more recipes like this: