Pourable Chocolate Ganache is an extra easy, and delicious trick to make your cake look dramatic and beautiful.

I am by NO means a fantastic cake decorator. I just don't have the patience.
Trust, me I wish I did….and I even threw my hat in the ring many moons ago. But after a few delicious disasters, in terms of decorating, I decided I was more about how the cake TASTED, rather than how it looked.
I've made peace with it.
But since then, I have found a few tricks to make my tasty cakes LOOK as just as pretty with very minimal effort. Enter the chocolate ganache pour…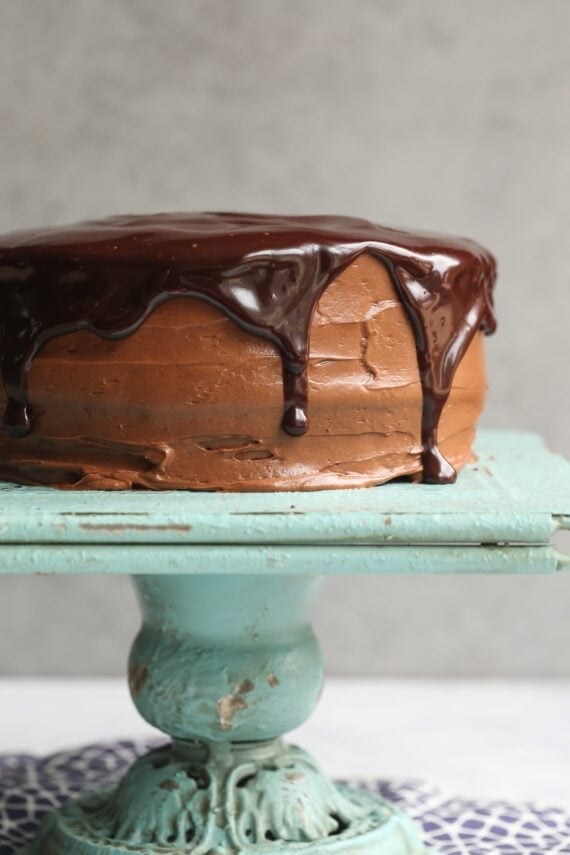 NO need to stress over a perfect frosting job, with an ultra smooth finish…
I'm living that rustic life in my kitchen. Intentional imperfection. It's a thing.
All you do for a gorgeous cake is:
A) Bake a cake
B) Frost a cake
C) Pour Ganache all over top to impress.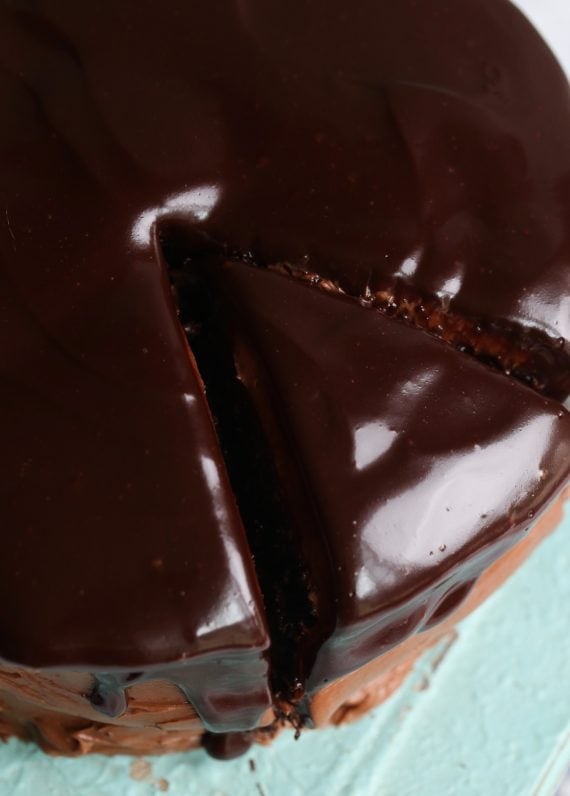 And why stop there? Pile a hole load of candy, or chocolate on top of it and people will ooh and ahh for days at your savvy cake skillz.
Ganache: Perfect for the lazy decorator looking for congratulations. Plus, who doesn't love more chocolate.
AND if you're looking for a cake to pour this ganache all over here's the link to my recipe for PERFECT CHOCOLATE CAKE.
Print
Pourable Chocolate Ganache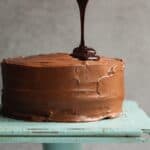 ---
Description:
Pourable Chocolate Ganache is the perfect chocolate accent to make any cake look dramatic!
---
Ingredients:
1 cup

semi-sweet chocolate chips

1/2 cup

heavy whipping cream

2 tablespoon

s light corn syrup
---
Instructions:
In a microwave safe bowl, combine chocolate chips and heavy cream. Microwave in 30 second increments, stirring until smooth until chocolate is melted combined.
Stir in corn syrup and allow to cool until slightly thickened.
Pour over top of the cake and spread to the edges to allow the ganache to drip down the cake.
---
Notes:
You can add more chocolate or more cream to achieve desired consistency.
Want To Save This Recipe?
Save