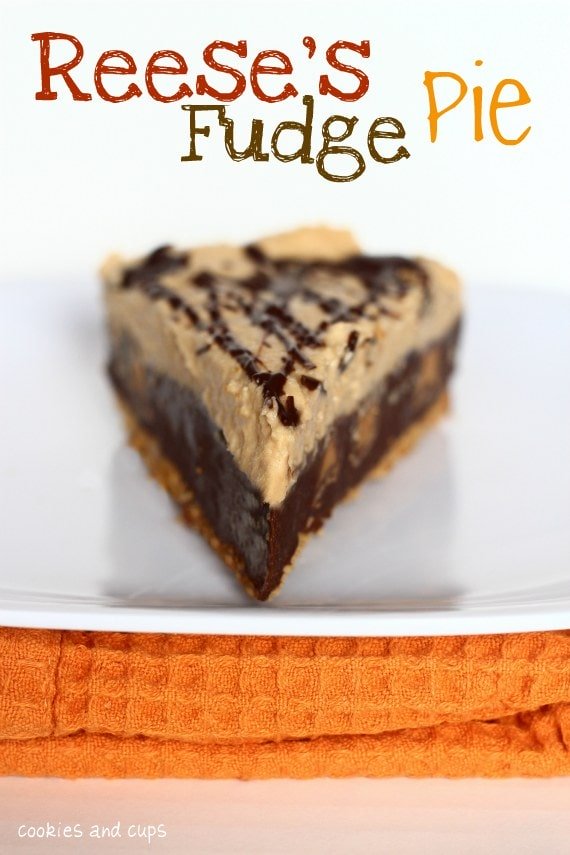 There are few things in this world that I can't resist…
My kid's sweet smiles.
Cheesecake.
A cute pair of shoes.
Target.
and Reese's Peanut Butter Cups.
Seriously…those PB Cups are literally my kryptonite. I'm not saying I am Superman. I cannot fly. I can't change in a phone booth, not that I would want to…those things are germy. I can't pull off a slicked back hair-do. And I most certainly do not wear my underwear on the outside of my clothing.
BUT, put PB cups in front of me and I will crumble into a weak pile of mushiness. Kryptonite.
Now, if you have been reading my site for any length of time you know I have a mild aversion to pie (unless it's this one…OR this one), mostly because pie usually contains fruit. But I am using the word "pie" very liberally here.
Because this here recipe was made in a springform pan. AND it contains real fudge…like the kind you give away at Christmas. Come to think of it, we really need to make fudge more of a year -round treat. Let's work on that.
So does fudge pie with Reese's cups and peanut butter mousse sound like something you can get into? Yes, I knew we were friends.
Now, you need to use your springform pan for this.
First you make a simple graham cracker crust…you might be able to get away with using a store-bought pie crust, but I can't guarantee it will be big enough for all your ingredients.
But we all know graham cracker crusts are simple, so suck it up.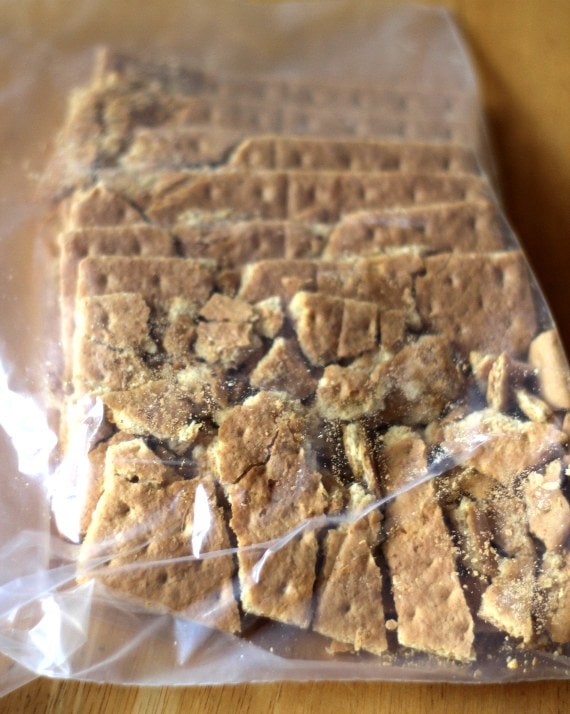 After your crust is made, you need to make your fudge. I like a really simple fudge that has only a few ingredients, one being sweetened condensed milk..you know it's gonna be good.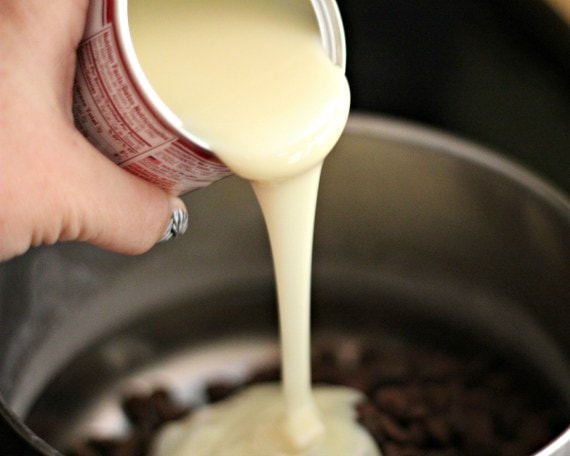 I used milk chips and semi-sweet. I'm crazy like that.
Spread your fudge onto your crust.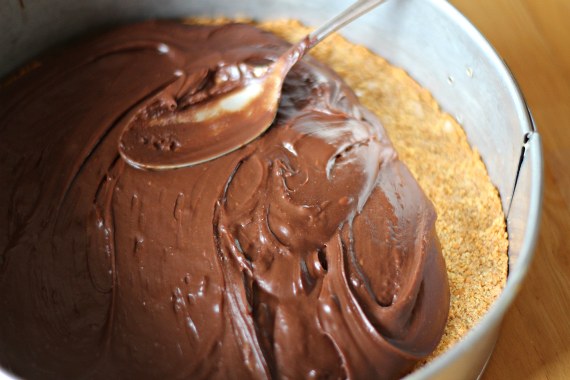 Now take a whole bag of Reese's minis and push them gently into the fudge.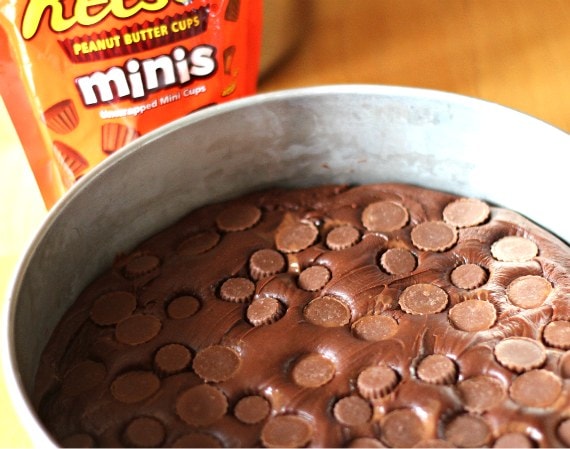 Now make your peanut butter mousse. You need some cream cheese, peanut butter, powdered sugar and Cool Whip. Again, can't be bad.
Mix the first 3 together with a hand mixer and then fold in your Cool Whip. Spread in on top.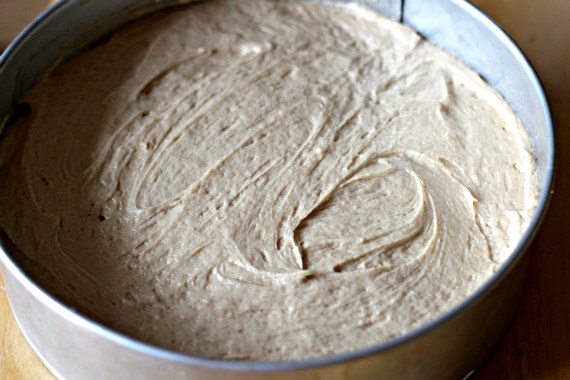 If you want you can drizzle a little melted chocolate on top, but you don't have to…it's just for looks.
Let it chill for about an hour and then slice it and stare. It's a beautiful thing.
Reese's Fudge Pie.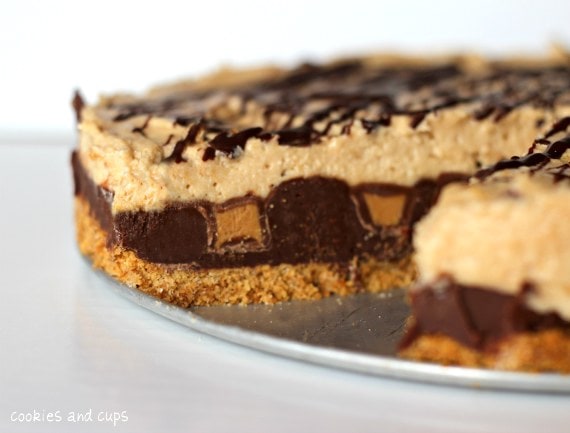 Print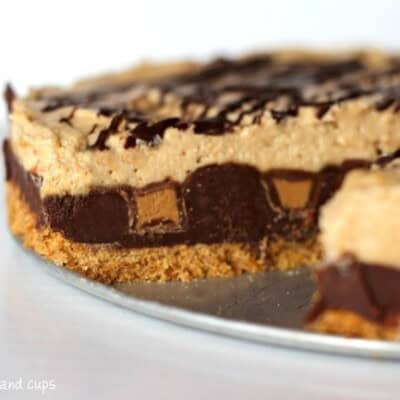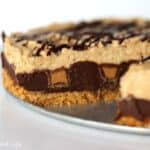 Reese's Fudge Pie
---
Crust
9

graham crackers, crushed

1/3 cup

melted butter

1/3 cup

sugar
Fudge
1

(14 oz) can of sweetened condensed milk

2 cups

milk chocolate chips

1 cup

semi-sweet chocolate chips

1/4 tsp

salt

2 tsp

vanilla

1

(8oz) bag Reese's Minis
Peanut Butter Mousse
1 cup

peanut butter

1 cup

powdered sugar

8 oz

room temp cream cheese

1 1/2 cups

Cool Whip, thawed.
*optional 1/4 cup melted chocolate for drizzle
---
Instructions
For Crust:
Mix all ingredients together and spread in the bottom of your springform pan. Bake at 350 for 8 minutes.
Set aside.
For Fudge:
Milk all ingredients together over medium low stirring until chips are melted and smooth.
Spread over your graham cracker crust.
Press Reese's Minis into the fudge.
For Peanut Butter Mousse:
Mix peanut butter, cream cheese and powdered sugar together in a bowl with a hand mixer until combined and smooth.
Fold in your Cool Whip.
Spread on top of your fudge.
Drizzle with melted chocolate if desired.
---
Notes
chill at least one hour before serving
Want To Save This Recipe?