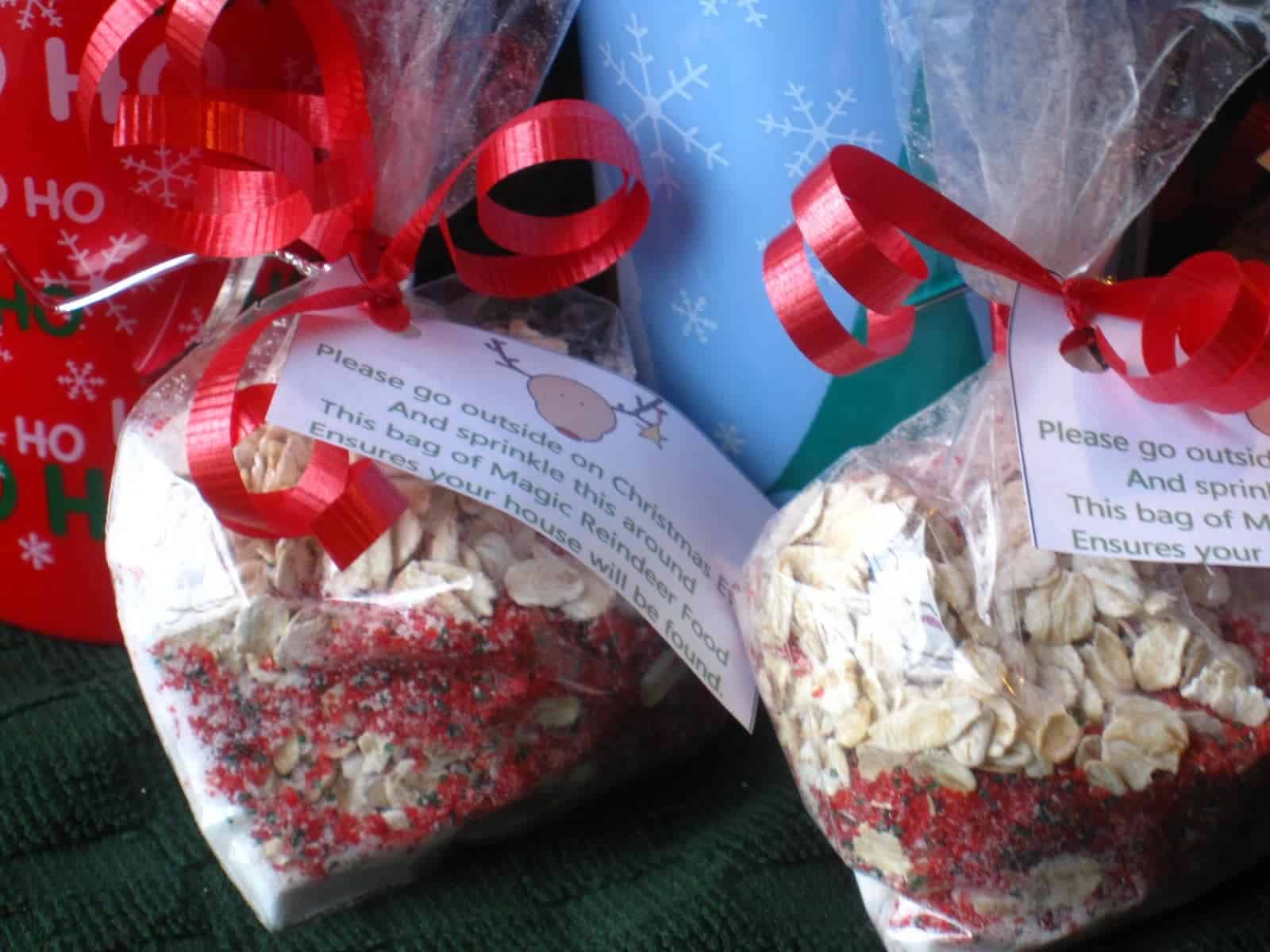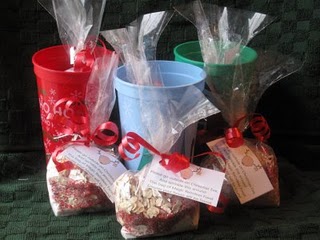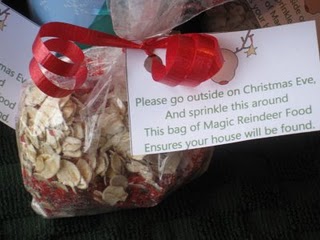 It's a tradition in our house to sprinkle "Reindeer Food" on our lawn on Christmas Eve to attract Santa's reindeer and also give them something to eat while Santa is inside leaving us presents (and eating cookies)! This year for Jake's class I made all the kids a little bag of Reindeer food to go in their goodie bags. I used:
1/2 cup oatmeal
1/4 cup white sugar
1/8 cup of red/green sugar
Hope everyone has a great holiday!