These Snickerdoodle Cupcakes are absolutely a favorite here in my house! They are buttery, light cupcakes topped with cinnamon sugar, with a tall swirl of sweet cinnamon buttercream frosting!
If you love Snickerdoodles as much as I do, you need to try my Snickerdoodle Cookie Recipe!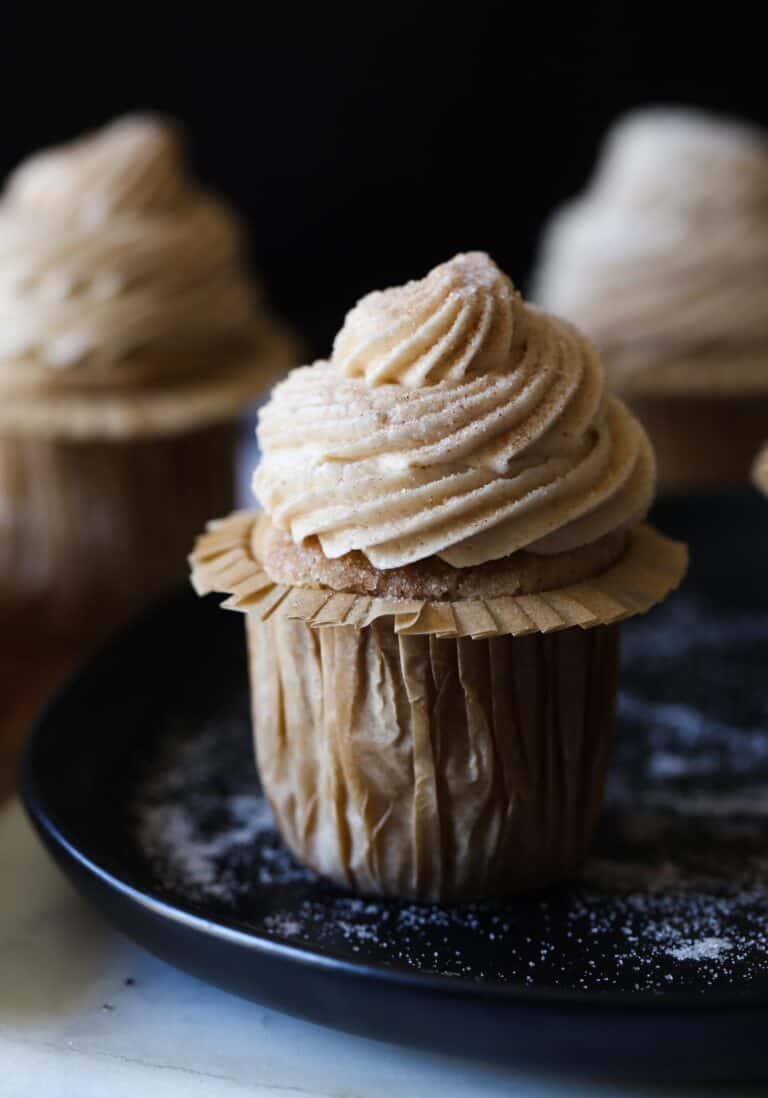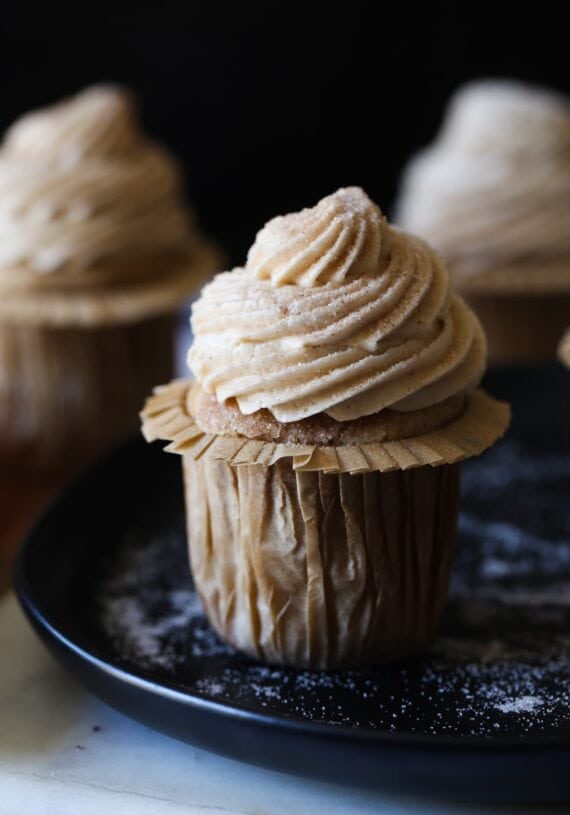 I can't believe that I haven't ever shared a cinnamon sugar cupcake recipe here on my site. I have TONS of other cupcake recipes, including the most perfect Vanilla Cupcake Recipe of all times! You should ABSOLUTELY make those and report back.
Snickerdoodle Cupcakes Will Be Your New Favorite Cupcake Recipe!
I have said more than a time or two that my husband is a Snickerdoodle fanatic. It's his favorite cookie, and really his favorite combo of flavors in a dessert…cinnamon and sugar! So today we're taking that flavor profile and putting it into the moistest cupcake ever. I KNOW you will love these!
What Are Snickerdoodle Cupcakes?
If you are unfamiliar with what a Snickerdoodle is, let's chat!
Snickerdoodles are vanilla based cookie rolled in cinnamon sugar. They are made with a combo of cream of tartar and baking soda as leavening agents, and folks get VERY upset if you make a snickerdoodle without cream of tartar.
I'll tell you, though…Like I said earlier, my husband's favorite cookie is a Snickerdoodle, so I have made many, MANY batches over the years and there have been times when I've run out of cream of tartar and made them without. And you know wha? You can't tell.
I am 100% positive people will come at me for saying that, but I've tried them side by side and yeah…there truly isn't any difference. I mean I am sure there might be the most slight different in texture, but it's really not enough to make a big fuss over.
So with all that said, in today's cupcake recipe I did NOT use cream of tartar. And yes, I'm still calling them Snickerdoodles. Ot will be fine, it's all fine.
ANYWAY…I created this recipe for my friends over at Imperial Sugar and you can find the full recipe over there!!
Looking for MORE Snickerdoodle Dessert Ideas? Try These: